Sadly this is not the case.
Instagram has remained firm on its decision not to allow users to share clickable links in their Instagram posts over the years. Whether this is for security or some other reason, the fact remains that it is not currently possible.
There are some workarounds, however, and of course, the one URL link is allowed in an Instagram bio, but no way to create a clickable link directly from a post or post caption.
Below we will cover a few different ways to add a link to your Instagram post and how to properly put a link in your Instagram bio.
How to Add a Link to Your Instagram Profile
The one place an Instagram user is allowed to put a true clickable link is on their Instagram profile page. Because of the limitations surrounding links on Instagram, you want to make this link important, whether it is your business website URL or something you are passionate about.
Many Instagram posts will have a note saying something like "link in bio." This is the link they are referring to.
To add a link in your Instagram bio:
STEP 1

Open Instagram and tap your profile pic in the bottom right to open your Profile.

STEP 2

At the top, below your name and bio, tap Edit Profile.

STEP 3

Below your Name, Username, and Pronoun fields, tap Website.

STEP 4

Type in the desired link you want to be featured on your profile.

STEP 5

Tap the checkmark in the top right to save, and your website will now appear beneath your bio on your Instagram profile.
The website link will be available for people to see when they visit your account profile, so you want to ensure the link is easily identifiable.
As websites can sometimes be long and include strange characters, consider using a website URL shortener to create a more readable link for people to follow.
How to Add Links to Your Instagram Bio
If the one link available in your profile is not quite enough, and you want to share more, you can use your Instagram bio to display a link in text form.
STEP 1

Navigate to your profile and tap Edit Profile.

STEP 2

In the Bio field underneath Website, type out the site or sites you want to show.
This isn't the greatest way to share links, but it can allow multiple links to be shown on your Instagram profile.
How to Add a Link to an Instagram Post
An Instagram post may seem like the perfect place to share your website for your business account or direct people to the cool place you are posting pictures from.
However, as stated above, there is currently no way to create a clickable link in an Instagram post.
You can, however, share a website as text in your post caption.
To do this, you would simply type out the desired link as text into your Instagram post, and followers can copy/paste it into their browser window to navigate the site.
This can be a bit too involved for many users, but it's really the best option available if you are dead-set on including a website in an Instagram post.
How to Add a Link to Instagram Stories
Originally, only a verified account could add a link sticker icon to an Instagram story. Still, in October of 2021, Instagram expanded the use of links in Stories to include any Instagram account, no matter the size.
A link sticker is a clickable link a user can add to their Instagram story that will navigate users to a URL using the Instagram app. It's a great way to share links with your followers, whether you are a small business, a huge corporation, or just a social Instagram user.
Adding a link sticker to your Instagram story is simple:
STEP 1

First, create a story post you want to share.

STEP 2

In the navigation bar at the top, tap the Sticker tool.

STEP 3

Select the Link sticker, type the desired website and tap Done.
Now you can choose your sticker's display, color, and positioning in your Instagram story.
One of the coolest features Instagram stories offers is the support sticker icon. These are premade Instagram stories ads that can be added to a user's story to help small businesses.
If you want to use these support stickers in your Instagram story:
STEP 1

Create a story the same as you usually do.

STEP 2

Select Stickers and tap the Support Small Business option.

STEP 3

Type out the name of the business you want to support in your Instagram story.

STEP 4

Choose from the display options and add the sticker to your story post.
Suppose you are a business that originally had shopping links in your stories using the old Swipe Up function. In that case, you will need to update your Instagram stories ads and images to accommodate the sticker options.
Instagram TV (IGTV) can be a great place to share your long-form videos on your Instagram account, but it isn't a great place to share links.
Much like a standard Instagram post, the only real way to share links is in the IGTV video description.
You can, however, share a link to your Instagram TV from an Instagram story.
STEP 1

Create a story post and click the Link icon.

STEP 2

Select +IGTV.

STEP 3

Choose the video you want to link.

STEP 4

Tap Preview, then Done.
Your IGTV will now be connected to your story.
How to Add Links to an Instagram Business profile
Instagram Business accounts have access to some features that personal accounts do not, allowing them to add links.
One of these features is the ability to add Call-To-Action (CTA) buttons to your Instagram profile.
These buttons allow a business account to include a bio link like "Call," "Text," "Directions," and "Email." This is to help an Instagram Business account connect its followers more quickly and directly to its products and services.
These Instagram buttons can be a great way to add a link to your business that would be unavailable.
To add a linked call to action button to your business profile:
STEP 1

Navigate to your Instagram business profile.

STEP 2

Tap Edit Profile.

STEP 3

Find Public Business Information and tap Contact Options.

STEP 4

Tap Add an action button.

STEP 5

Choose the action button you want to add and tap the check mark to save.
How to Add a Link in Instagram Direct Messages
While public Instagram links in captions and video descriptions are unavailable, you can add links in your direct messages.
To add clickable links to your Instagram direct messages, simply type the website you want to link in your DM and hit send. The link will appear as an actual hyperlink and works for phone numbers and email.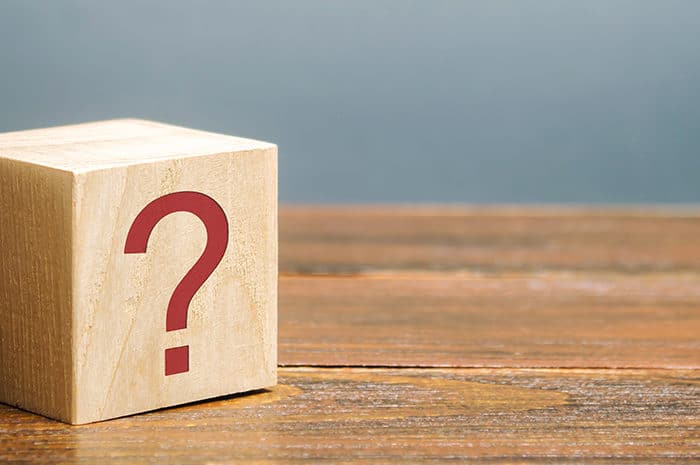 Frequently Asked Questions
How Do You Add Hyperlinks to Instagram?

Currently, you are unable to add links to basic Instagram posts.

You can have a hyperlinked URL in the Website section of your Instagram profile or as a sticker link in stories you post from your Instagram account.

Why Can't I Add a Link to Instagram?

There are millions, and millions of Instagram posts uploaded every day. Instagram does not allow hyperlinks directly from post captions to keep users safe from predatory accounts.

Trying to add a link to a standard Instagram post will simply show the URL in text form but will not offer any clickable navigation to the site.

How Many Links Can You Add to Instagram Posts?

Instagram post captions can have multiple links but will only show as the website's text.

You can add a link sticker to an Instagram story or share links from your stories or Instagram profile.