With more than 200 million DAU (daily active users) online, how many tweets do you think are sent worldwide daily? Some sources say that Twitter generates roughly 500 million tweets daily. Having this kind of information flood is purely inevitable. That's why Twitter Lists came into existence to help users manage and prioritize that information flow.
With its vast audience engagement and wide reach, scrolling through the Twitter Feed can be quite exhausting, especially with all the overflowing information. When they come flooding your feed, you might easily lose sight of relevant discussions and miss out on a lot of things.
Fortunately, there is a way to set up Twitter feed according to specific topics of preference called 'Twitter Lists.' It's basically one of Twitter's cool features to help a user follow 'Personalized Feeds' where users are allowed to organize targeted accounts so that their contents are prioritized on the feed tab. By using a Twitter list, you get to sift through tweets that are important to you and steer away from tweets you don't like seeing.
Whether for personal or business purposes, Twitter Lists help make sure one gets the information they think is valuable on Twitter.
How to Add Someone on Twitter Using Hootsuite
Twitter is made even better with social media management platforms like Hootsuite. It has marketing and monitoring tools that contribute to the overall performance of any social media platform linked to it.
As for Twitter, Hootsuite adds columns called 'Streams' to the Twitter feed that organizes your tweets' content, the accounts you follow, and even direct messages you have with friends or contacts. Overall, it makes your Twitter tab more functional, and tweets from prioritized accounts run through your feed seamlessly.
To add someone on Twitter using Hootsuite, follow the steps below:
Step 1

Create a Hootsuite account. Once your account is set, go to your Hootsuite dashboard (on topmost corner on the left), and click on your profile picture.

Step 2

Look for the button that says "Add Social Network." This action should prompt a new window to open. Find the Twitter account or Twitter profile that you want to add and tap "Select."

Step 3

Tap on the button that says "Connect With" and authorize the connection. After the authorization, the profile should be added to Hootsuite.

Step 4

You may now start adding a user via Hootsuite and you may choose which on the list of stream preferences you created they belong to.
Creating a New Twitter List in Hootsuite Streams
Step 1

Go to your account's home screen and click on the Streams icon by the Hootsuite dashboard.

Step 2

Add a lists tab and click on "Add Stream".

Step 3

After the second step, the next thing to do is to choose your Twitter profile and then the button saying 'Lists'. This should be in the right area.

Step 4

Select "Create a New List" and enter the details of your new Twitter list. For this step, make sure that the details should be a description of your list. A good 25-50 character description will do.

Step 5

Choose whether you want your list to be public or private. Public lists are available for anyone on Twitter to see while private lists are only available to the user who created them.
Adding Individuals to a Twitter List in Hootsuite
Now that you've created a Twitter list in Hootsuite, the next step is to add individuals to the list. To add Twitter accounts to your list, you may opt to do so via Hootsuite or by Twitter list stream preferences.
sTEP 1

You may add a Twitter account to the list on Hootsuite by clicking on the user's profile picture. This will open a new window giving you their Twitter account details.

Step 2

On the right side, adjacent to the user's Twitter account/username, you'll see three dots positioned horizontally. Click on that and find "Add to List" on the drop-down menu.

Step 3

On the new window, select the existing list you prefer the user to be added to.
If you're adding through the Twitter List Stream, follow these steps instead:
Step 1

Click on the Hootsuite stream where you want to add a user.

Step 2

Click on the three dots and select "Preferences."

Step 3

Enter the Twitter handle and select "Add."
Adding a Twitter Stream in Hootsuite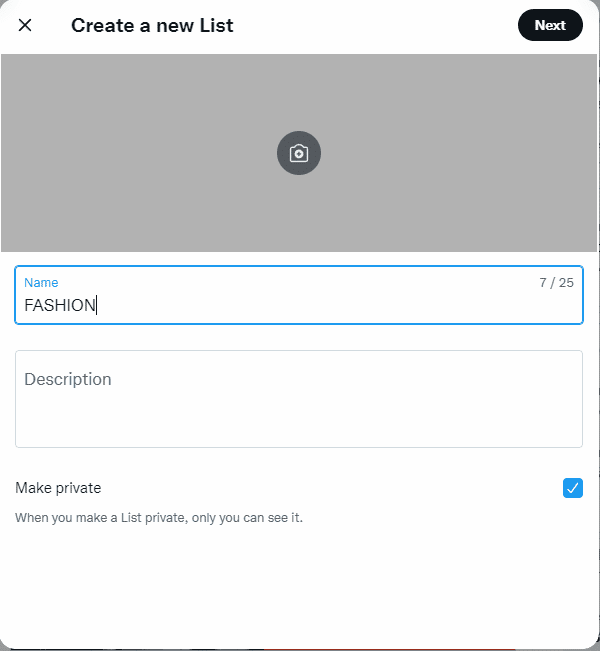 Twitter streams help you manage and keep track of your own tweets. They help you monitor how other Twitter users engage with your own content. If you have some favorite accounts on Twitter and you'd like to see how your interaction with them is going, a Twitter stream is helpful in that, too.
More importantly, Twitter streams keep you updated about the tweets from the users on your Twitter lists. This is one of Twitter's most important features in terms of growing an audience.
To do this, here are the options and the steps needed:
By Creating New Twitter Boards
Select the reason for creating a new Twitter board. It could be to monitor your content, discover new ones, or it could be to follow personalized feeds.
Adding a Stream to an Existing Board
Via the Web Browser or Desktop Website:
Step 1

Go to Streams.

Step 2

Choose a board where you want to host your stream.

Step 3

Click on "Add Stream".

Step 4

On the left side menu, select Twitter.

Step 5

If you have current columns or existing lists to select from, choose from them or create streams according to your stream type. Always make sure you select the correct column.
Via iOS devices and Android devices:
Step 1

Go to Streams.

Step 2

Scroll down and look for "Manage boards and Streams."

Step 3

Click on "Add Stream."

Step 4

Make sure you've added a selected Twitter profile and then select a "Stream Type."

Step 5

Save your changes.
How to Remove Someone on Twitter Using Hootsuite
In cases that you wish to remove users on Twitter through Hootsuite, simply go to the "Streams" icon and look for the Twitter list stream where the user you wish to remove is in. Follow the steps below:
Step 1

Click on 'Select More' options found above the option "Search Stream."

Step 2

Click on the three horizontal dots and select "Preferences." You should see a "Remove Users" option; click on the delete button next to the chosen account to remove.

Step 3

Click "Ok" and "Done."
Note: Removing users from your Twitter list does not remove them from your Twitter account. If you want them removed from your Twitter account as well, you will need to go directly to your account and manually unfollow them.
What Is a Twitter List on Hootsuite?
But, wait, what is a Twitter list on Hootsuite, and what is it for? Hootsuite is a social media platform management tool used by influencers, companies, brand advocates, and regular Twitter users to curate content, schedule automatic tweets, and manage their Twitter experience.
When linked to a Twitter account, Hootsuite will create streams (or a few columns) so that Twitter users can track their social media progress. Its many benefits are maximizing time through scheduling speeds, increasing engagement and followers through post goals, and monitoring performance. Some factors you might consider when you create a new list on Twitter via Hootsuite Stream are the following:
Sort information on Twitter lists by geographical location;
Create a separate list per subcategory (e.g. fashion, sports, celebrities, etc) for an easier search stream on each Twitter list;
Add users to a private list for personal interests you don't want others peaking through;
Make your home feed more organized and readable;
Create a list exclusive for direct messages;
Easier monitoring on specific Twitter accounts via Hootsuite Streams; and
Manage boards (new list and existing lists) simultaneously