When you use a username generator, you will gain access to random Instagram name ideas that you can either use as a memorable username or use as inspiration to come up with your name. Often the generator will ask you for related keywords to your personality or niche so that it can generate usernames that relate to you and your content.
This post will cover where you can find the best Instagram name generators, as well as teach you how to check for availability across platforms.
Best Name Generators for Instagram
There are a lot of great name generators available to help inspire you to come up with your perfect username for Instagram. Whether you use a business name generator or one that will help you find a creative username, you should be able to find a suitable username for your Instagram account.
Here is a list of some of the best generators for username ideas and how to use them:
NordPass Username Generator

NordPass (made and managed by NordVPN) not only offers you a password protection program that will keep your passwords secure, but it can also help you come up with a list of Instagram usernames.

The Instagram name generator is completely free to use. You can add a one-word keyword (or more), choose the length of your username, and select a category. The generator also offers a few advanced features to create ideas from your seed word.

As far as Instagram username generators go, NordPass is easy to use and will even allow you to see some domain availability options if you click the three dots on the side of the new usernames. This allows you to instantly check the brand name so that you can secure it quickly for your Instagram profile.

Instagram Username Examples From NordPass

I received the following unique username examples after using this Instagram name generator:

FriendIntoTheWildPig
LuciBaseballGravity
WatersnakeRagingBull

WaterSnowstorm
FriendPotatoLog
FriendChicken

OceanWildflower
OceanInstrument
OceanToyStory

SpinXO

SpinXO is a free Instagram username generator that is very simple to use. If you go to their site, there is a pane where you can put in your name/nickname, what you are like, your hobbies, things you like, important words, and/or one of your favorite numbers or letters. They also have a specific tab that you can use to generate usernames for Instagram.

After filling out the categories as much or as little as you like, click spin and it will bring up around 30 results. If you do not like your options, you can continue clicking spin which will bring up new results, or change up your keywords in the categories. Another great feature about this username generator is that it allows you to use your actual name that can be used in a catchy username.

The above are the random Instagram names I received from my answers. The nice thing is that if I didn't like any of them, I could click the Spin button again to get new results.

Instagram Username Examples From SpinXO

Some of the examples I received after using this Instagram name generator included the following names:

CoffeeBuffy
AnarchyCoffee
SeaHawaii

MarineKnitting
Orocoffeee
CoffeeFriend

LakeLagoon
Oceancept
SEOKnitting

Jimpix

With Jimpix there are a few different options. "Username generator," "random username generator," and "word" are some of my favorites on this site. With "username generator," you type in your name/nickname and choose a random category for your results. In "random username generator," you choose two random categories. And "word," you choose any word you like and the generator will combine it with rhymes or other words linked to or related to it.

You can also use the "show bells and whistles" that will create random names based on the sassy captions you entered as options for the generator.

If you don't like any of the names generated, you can change any of the suggestions at the top and generate different usernames. Eventually, you may be able to find the perfect username for your Instagram account.

Jimpix Instagram Name Generator Examples

Some of the examples I received after using this username generator included the following names that could be used on an Instagram account:

LongbottomLion
CruciatusIguana
TwiggerBustard

VoldemortBland
SeekerYourself
CurrishCurl

PignutStation
MailboxMoldovan
SweatSentence

Lingojam

Lingojam is also very simple to use. They even have a dedicated Instagram name generator specifically for the platform. All you have to do is put any keywords in the left pane, and a list of randomized names will show up on the right.

You can add as many words or terms as you like, separated by a comma and the generator will spit out random usernames that you can browse. The more username ideas you feed it, the better it will be at creating usernames. Add as many words as you can think of that will resonate with your target audience on Instagram.

Lingojam Instagram Name Generator Examples

Some of the examples I received after using this Instagram username generator included the following display name ideas:

PhilosophicalAppleton
SixteenEvenings
SolicitorScroll

EspecialllyExplosives
OceanicTrades
PilatesLunch

PlayedSymphony
BalloonBarriers
ForgedLexus

Name Generator

Name Generator has multiple options for finding names. In this example, I used their category "pen name." Here, you can type in your name as well as answer a lot of random questions (or click the suggest button to fill in a random answer).

You do not have to fill out all of the categories, but you need to have enough of them filled in for the generator to work. The results will give you a list of names for several different genres.

While pen names may not be the best category to choose from with this awesome username generator, you can try out some of the others, such as "brand name" if you also need a business name generator for a business account.

Username Generator

Username Generator has some premade usernames already available to look at when you go to their site. Otherwise, you can custom generate a name by typing in any word you prefer and the desired length of your username. If you don't like the results, you can hit "refresh" to bring up new results, or type in a new keyword.

With Username Generator, you can also hit "Instagram usernames" on the right under "social media" and it will bring up options for Instagram specifically. Again, if nothing is appealing to you, keep hitting "refresh."

Username Generator Examples

Some of the examples I received after using these username generators included the following new username ideas for your Instagram account:

Peavyshazz
Paroxytone
Accubation

MagKnitting
ModeKnitting
OzaiKnitting

FishWeirdward
ConstantFish
FishDiscept

Username Buddy

When you go to username buddy, there is an option to generate names specifically for Instagram by going to "social media names" and then clicking "Instagram name generator."

At that point, you will be able to enter your prefix, suffix, and your own name or keyword to generate creative ideas for your username based on your choices.

To activate this generator, you can select your preferred custom prefix, enter your name or keyword, choose a suffix, and/or enter a starting letter. Within the prefix and suffix options, you can also select "Good 4 Instagram" to pinpoint a fitting name for your account.

Username Buddy Instagram Username Generator Examples

Some of the examples I received after using these username generators included the following new username ideas for your Instagram account:

CrushLoveBuffoon
StyleLoveDoll
LetLoveTrap

TryPizzaSenor
ToenailPizzaUse
FuriousPizzaSays

BruteBeautyUse
BoldBeautyFoul
PeaBeautyNono

Fantasy Name Generators

Fantasy Name Generators is a fun site with tons of categories and options to search for the perfect inspiration for your Instagram username. Their categories consist of fantasy names, real names, place names, pop culture, etc.

Within each of these categories, they have multiple topics to choose from to make the category more specific. For example, under fantasy names, they have alien names, elf names, genie names, superhero names, werewolf names, etc.

A list will come up matching the category and topic of your choice. If none of those are appealing to you, click on the buttons below the names to bring up fresh options. In this example, the refresh buttons are "get male names" and "get female names;" however, depending on the category and topic, the names of these refreshers will change.

If you are on the hunt for a unique username for your Instagram account, this is definitely the right username generator site for you.
Is The Instagram Name Available?
Have you picked your favorite username? Now it's time to create your new Insta profile, but before, let's check for availability! These websites will quickly check if your chosen name is available in Instagram and other social platforms and websites:
1. Namechk

Domain availability is important when looking for the right username. Namechk is an easy and intuitive username verifier that checks for username availability in multiple domains and social media.

To use it, simply enter your desired username on the top of the screen and press enter. After loading, color coding will reveal name availability: green boxes mean the name is available in that platform, while purple boxes mean the username is already in use.

Tip: Apart from letters, an Instagram username can include numbers, underscores, random characters, and periods. If your favorite name is not available, you can try including additional characters to find alternatives.

2. KnowEm

KnowEm is an online tool that provides you with name-checking for over 500 social networks. While slightly more complicated to navigate than Namechk, KnowEm provides you with a larger array of websites and social platforms. If you're serious about your brand, you can pay KnowEm to create complete accounts on up to 300 platforms and websites, using your new username.

To check availability for Instagram, input your desired username on the KnowEm homepage. After loading the first results, click the "Search over 500 social networks" button to view Insta. Scroll to the bottom of the page and load results for the "Video" section.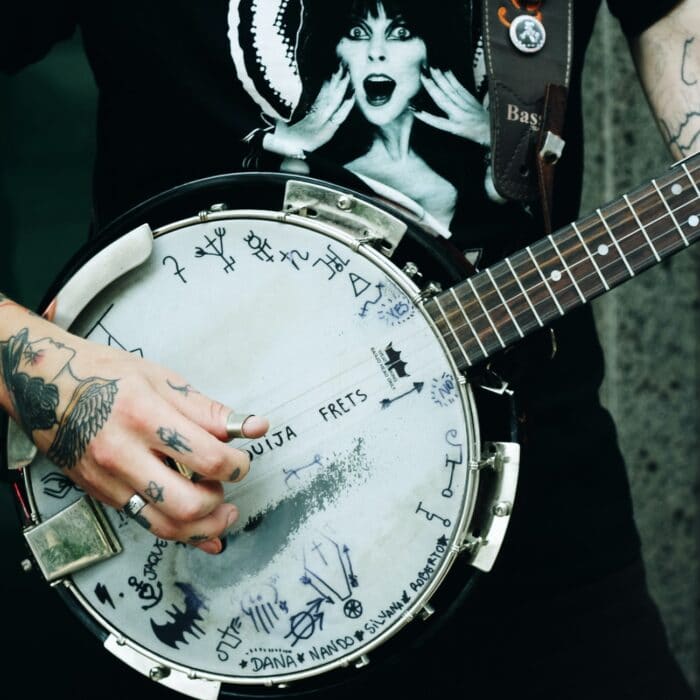 Choosing the Best Instagram Name
You will want to keep some things in mind when looking for your perfect Instagram name:
Availability

If your name makes sense for multiple platforms – this makes it easier for your followers to find you if you can use the same name on all of your social media platforms. If you can find an aesthetic username that would work everywhere, snap it up.

Simplicity

Keep it short and simple and easy to spell. You'll want to avoid using a lot of numbers, punctuations, and or underscores if possible. A simple Instagram username is a good Instagram username. Whether you choose to use your own name, your middle name, one or two words put together or look for a memorable username for your brand from business name generators, you will want to keep it easy to remember.

Appropriate

Make sure your Instagram username aligns with Instagram's terms of service. Keep it clean. Using anything offensive can not only deter followers, but it can also get your Instagram profile banned from the platform. If you have any doubt that your Instagram username may not be the best, continue to look for a good Instagram name.