That being said, you do need to ensure that all aspects of your video fall in line with Instagram's terms of service and the law in general. Across all online platforms, record labels have been dropping DMCA strikes on anyone who uses copyrighted material without permission and paying the proper royalties.
To ensure that you don't encounter this issue on your own, you should look for high-quality, royalty-free music for Instagram to play in the background of your videos. We have reviewed several different platforms where you can find excellent background music for your Instagram posts. Here is our list of the top royalty-free music for Instagram:
Best Copyright-Free Music for Instagram Videos
Using royalty-free music for your Instagram stories will allow you to post to Instagram legally without copyright infringement. The following programs will each provide a royalty-free music library that owns the required music licenses to allow you to add music to your favorite social media platforms.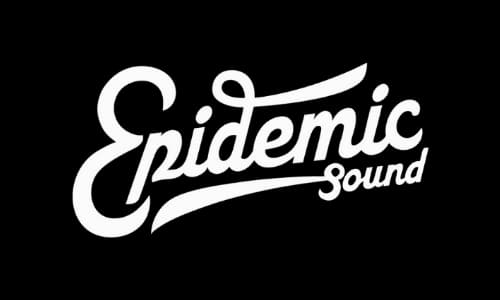 1. Epidemic Sound Music Library
With over 30,000 tracks of royalty-free music, Epidemic Sound has a modest library of songs that can be used by content creators online. The best news is that they continually add more music to their collection on a weekly basis. The platform compiles playlists in multiple different genres, ensuring that you will find the music that works best for you and your content. 
You can even choose to download a specific portion of a track, making it easy for you to find the perfect 15-second clip for your Instagram stories. Additionally, if you make YouTube videos, stream on Twitch, or post on Facebook, you can also use the music from Epidemic for those purposes.
The platform comes with an affordable monthly plan that gives you access to their music. They also give you a free 30-day trial so that you can see all the music they have to offer. Even when your subscription ends, the platform will not make a claim on any content with their music uploaded while your membership was active.
Once you subscribe, you can easily add your channels and social platforms so that you remain safe from strikes against your account. Epidemic Sound is one of the best platforms for supporting independent artists as they work with people creating hip hop, instrumental, epic music, and more.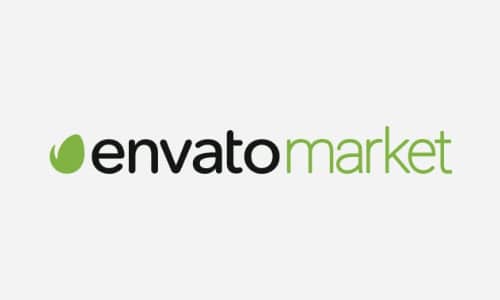 2. Envato Elements
Not only does Envato Elements give you access to over 100,000 high-quality royalty-free songs, but you can also access their library of half a million sounds, countless stock photos, and templates that are useful for both creating an Instagram story as well as other social posts.
Envato Elements is the perfect platform for small businesses that need music or stock video footage for Instagram videos. You can also use their platform to find templates that will help you easily create visually appealing Instagram posts, business cards, and more.
The platform offers a broad license for every download, giving you commercial rights on everything they offer. Their user interface is easy to use, allowing you to sort through genres, moods, and instruments to narrow down tracks to find exactly what you need.
You can create collections for your music that can act as playlists for you to keep track of the music you love to use with your content. You can choose to pay for the membership on a month-to-month basis or get a discount when you join annually.
3. Artlist
Artlist has a library of over 12,000 tracks and generally ads over 100 each month. A membership with them will give you access to several genres that you can easily sort through using their drop-down menu system.
No matter what creative endeavors you go for, as long as you are displaying visual content with the music, you can download and use as many tracks as you need for your Instagram videos and other content where you can't use copyrighted music.
While you do need to pay for the platform a year at a time, it is reasonably priced and the annual payments allow you to not have to worry about making the payment each month. Once you have the membership, you can use as much music as you like and continue to do so for the length of your subscription.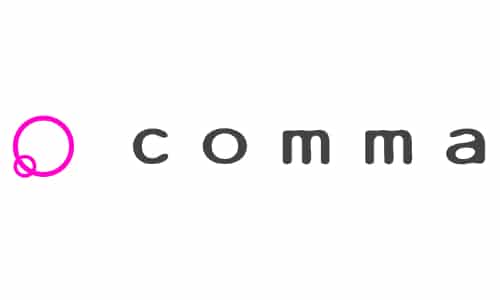 4. Comma Music
With thousands of royalty-free tracks, you can find the music you want with Comma Music. Not only can you sort through music by genre and styles, but you can narrow down music by the instrument played.
Comma guarantees that you will never find yourself in legal trouble when using their music. It has all been cleared for both self-branded and client content.
Note: Per their terms and conditions, Comma Music does not allow their music to be used in media that contains "overt nudity or strong sexual content." For that reason, you should only use it if you have a non-NSFW theme for your Onlyfans account.
5. Storyblocks
Storyblocks offer three different plans to use their library of music. With their monthly or annual subscriptions, you won't have to worry about purchasing the usage rights to individual tracks. Instead, you will have access to a ton of background music for your stories and posts.
If you are in the market for stock video and images, Storyblocks offers plans for that as well, including one that offers all three services. The best part is that everything is royalty-free and can be used on multiple different projects as long as you maintain your membership. The platform is always adding new content so you can keep your content fresh.
6. YouTube Audio Library
The YouTube Audio Library is a collection of thousands of tracks that are free to use. When selecting a piece of music, you should note whether or not it requires attribution for use. You can also use the search function to narrow down the files by genre, mood, duration, or even the artist that composed it. They also offer sound effects.
After selecting an audio track, you can download it and transfer it to your video editing software. The music is free-to-use and many are part of the creative commons. If you haven't already, you will need to create a YouTube channel to access the music.
7. Freeplay Music
While FreePlay Music is more expensive than other platforms on this list, their site has an easy user interface for looking through background music for your Insta account. Their music is professionally made, high-quality and you can make edits to many of them. As with others, you must follow the license agreements to the letter.
They have music for backgrounds, ads, and more and the prices for the music may vary depending on how you intend to use it.
8. Jamendo
Jamendo offers a 2-week free trial on their music. While you can listen to the tracks on the platform for free, you do have to pay for their service if you intend to use them for any sort of promotional purpose. That being said, they have nearly a quarter of a million songs on their platform that you can search through using keywords.
If you don't intend to use the music for your Instagram or any other social media purposes, you can stream or download their music for personal use without paying anything. They also have radio stations and playlists in several different genres.
9. IncompeTech
With IncompeTech, you can use any of the music on the platform for free as long as you give attribution for it. If you don't want to give credit, you can pay $20 for the track licensing and use it in any way you wish. There are hundreds of songs in several different styles so you should be able to find something that works well for your Insta video in the line-up.
IncompeTech is run by Kevin MacLeod, the artist behind all of the music you find on the website. Registering to the site ensures that you will be able to find the licensing to any of the songs you purchase in the future.
In addition to music, the site also adds a voiceover generator and a video thumbnail generator. You do need to sign in to try out either of these features, but they can add a lot of value.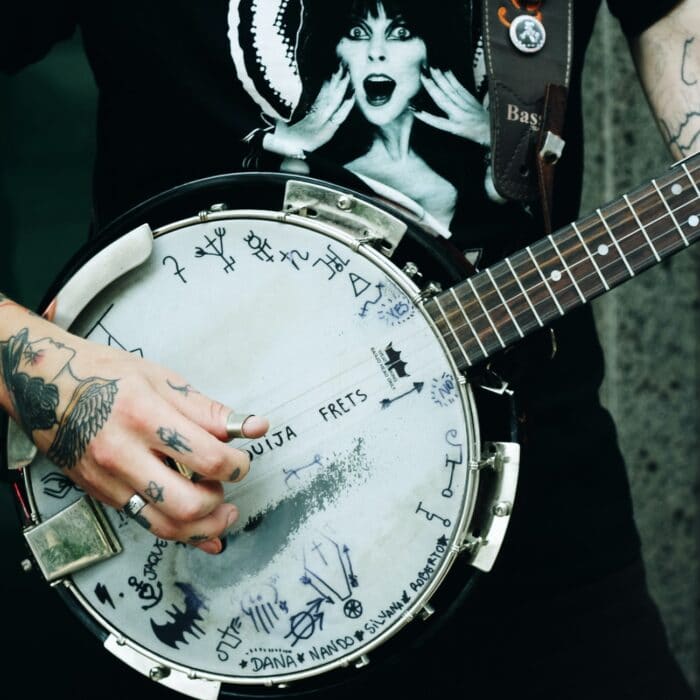 Royalty-Free YouTube Channels
If you don't find what you are looking for in the above apps, you can also turn to YouTube, where you can occasionally find channels that allow their music to be played with or without attribution. You do need to do your due diligence to ensure that these artists are the owners of the music before using it. You should also ask for written permission.
Here are a few artists we found who allow their music to be played:
Adrian von Ziegler

A composer from Switzerland, Adrian von Ziegler frequently uploads Celtic and fantasy music to his YouTube channel. For years, this composer has allowed anyone to use his music with attribution and if you purchase the music first. You can check the top pinned comment in any of his videos to see his terms of usage.

Josh Woodard

With a variety of styles, Josh Woodard produces his own music which he allows other content creators to use with proper attribution. He offers a mix of music, many with an indie feel. His lyrics are often rich and could be paired with images or videos to create something meaningful.

Johnny Easton

Johnny Easton is a fantastic pianist who clearly plays with his heart and soul. He has composed several songs that he has posted online. He is happy to share them with other people who are content creators with proper attribution. You can find full details of his terms on his YouTube about section.
Frequently Asked Questions
Can You Play Royalty-Free Music on Instagram?

You can play royalty-free tracks on Instagram. In fact, it is the only type of music you can play on the platform without worry that you will get a DMCA strike on your posts. You can find royalty-free music online from many providers and certain YouTube channels. You can also use music that is in the public domain.

How Can I Play Copyrighted Music on Instagram?

The only way you can play copyrighted music on Insta without the risk of a DMCA takedown is if you purchase the rights to do so. You will need to contact the owner of the specific song and negotiate a price to use the music on your Instagram account.

Can You Use Spotify Music for Insta Posts?

Regardless of where you access the music, whether it is Spotify or iTunes, you are not allowed to use copyrighted music for posts on Instagram. You do not own the rights to any music you have access to on Spotify, even with a premium account. You would need to contact the owners of the music in order to legally use it.

Can I Use 15 Seconds of a Copyrighted Song?

The "15 seconds" rule is a myth that you can use between 10-30 seconds of a song under the "Fair Use" act. As stated, this is a myth and you could still receive a strike on your account even with a short clip of a copyrighted song.