But does Instagram track your every move? Is it capable of tracking your whereabouts, accessing your camera when you don't want it, and listening in on your conversations? Does Instagram read your text messages? Here's all you need to know about Instagram possibly spying on you.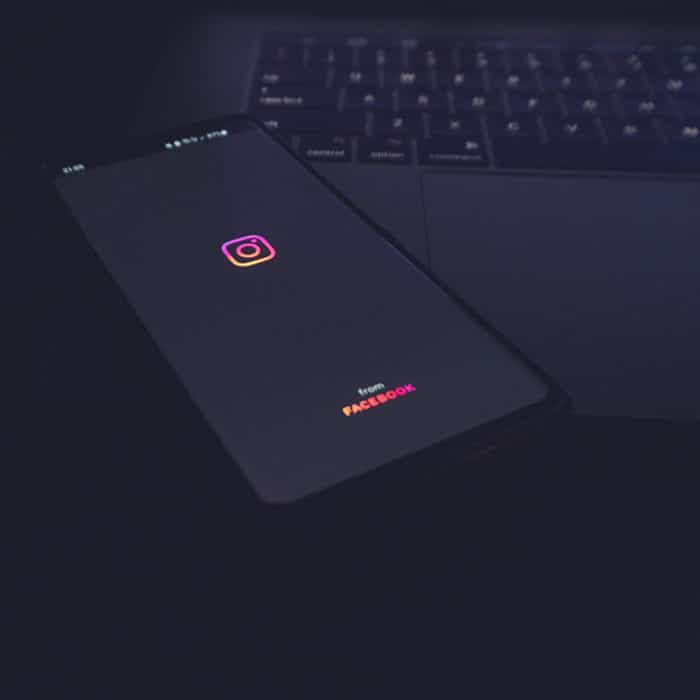 What Does Instagram Have Access To?
Instagram is one of the world's most well-known and fastest-growing social networking sites, with about one billion monthly active users. As part of Facebook, Instagram collects a lot of information about you. But how much data does Instagram have on you?
Instagram Keeps Track of Your Personal Information
Do you ever have the impression that someone is observing you in a crowd? Every time you turn around, you catch a glimpse of someone as they turn away. That might, of course, be a coincidence. And, based on how often you glance over to see if they're watching you, they could believe you're watching them. However, if the coincidences occur too frequently, you may be justified in being cautious.
This occurs so frequently on apps like Instagram that you may not even realize it. Anything you post, look at, or comment on Instagram or Facebook (because Facebook owns Instagram), your credit card information, What you say on messenger and who you're chatting to, as well as your facial recognition, are all factors to consider. Instagram and Facebook apps use Facebook Business Tools to collect information about you from third-party apps and websites, such as where you shop and what you buy. This is explained in their Data Policy, which isn't very new. It lists all of the ways they can collect and keep your information.
Instagram Collect and Share Your Personal Information
Have you ever noticed when you go online to look for a new pair of headphones? When you open Instagram later, you'll see an advertisement for the same headphones you were browsing for earlier. Or you click on an ad on Instagram, only to have an advertisement from the same firm or for a comparable product appear later on Facebook. It's as though someone is watching you, but you can't see them.
Because Instagram is free, they generate money by exploiting your personal information to offer you advertisements and share that information with marketers. This has always been the case; they reworded it and made it explicit in the new guidelines. As the famous saying goes," If the product is free, you are the product."
Instagram Has Access to Your Microphone and Camera
Facebook emphatically denies listening in on your talks via your device's microphone. However, there are numerous credible, well-documented reports from people claiming otherwise. Many people describe having a chat about a product and then seeing an ad for the thing appear shortly afterward.
They freely admit that they have access to what the Instagram camera and other gadgets observe when used. I mean, when you first downloaded it, you had to "allow access" to your camera and microphone. It's unclear whether this refers to the app's camera or your camera while the app is open. What is evident is that they have access to what you film and share and whatever your camera sees. Scary! The same is true for your microphone. They also admitted to hiring hundreds of people to listen to the recordings!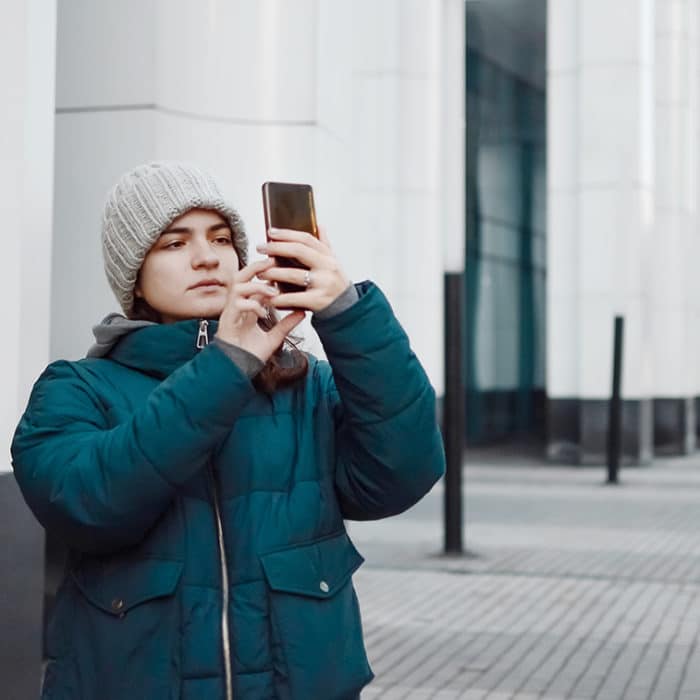 How Instagram Uses Your Camera
Instagram's photo-sharing app was recently scrutinized when a glitch displayed the camera on the indicator even though users were not taking photos. The problem was reposted by iOS 14 beta users who discovered the green "camera on" signal while browsing their Instagram feed.
The issue was brought to everyone's attention after Kim Lyons, a Twitter user, uploaded a few images of the Instagram bug and said, "Casually surfing Instagram when suddenly the new iOS 14 camera/microphone indication turns on." The app behind it was then shown via the control panel. Things are going to alter as a result of this." The green camera signal is plainly visible in Kim's screenshots, even when the camera option is not enabled.
On the other hand, Instagram said that it is working to resolve the problem and underlined that it does not access the camera unless users request it. They claimed to have discovered a flaw in the iOS 14 beta that incorrectly displays that some individuals are using the camera when they are not. "We do not access your camera in those instances, and no content is recorded," Instagram said.
Apple has published the iOS 14 beta, which was revealed at WWDC 2020. TikTok and LinkedIn, among other apps, copied content from iPhone users' clipboards, according to the iOS 14 beta. According to sources, iOS 14 sends a notice to the user every time a user's data is accessed. In its defense, Tiktok said that the app's behavior was prompted by a feature meant to detect repeated, spammy behavior.
Similarly, LinkedIn, a professional networking software, was discovered to collect content from iOS users' clipboards. The app said it was only a glitch and was not planned in its defense.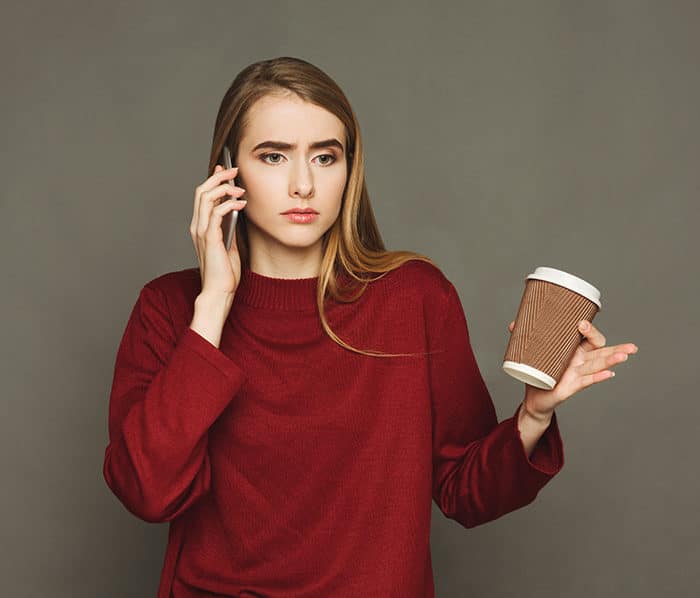 How Instagram Uses Your Microphone
Is your phone listening in on you for advertisements, or is it just a good old-fashioned coincidence?
It's not surprising to encounter ads for things you've already searched for. This is accomplished through the use of cookies stored on your computer. It may surprise you if tailored advertising begins to promote goods you've only discussed.
None of this has been confirmed; however, there are fears about social media sites accessing your device's microphone and listening in on conversations.
This naturally raises worries about Instagram, especially since the app has access to your microphone by default. The evidence is anecdotal, and you may remain unconvinced until it happens to you.
When Won't Instagram Delete Your Information?
When you request that any content on your account be deleted (for example, an email address, a post, comments, or your credit card), it may take up to 90 days to remove such information from their servers. Although that content will not be available to the general public, it will be subject to Instagram's terms of service and data privacy policy.
But here's where things get weird. They will not erase your content if it falls into any of the following four sections:
Examine or detect illicit activities or violations of their terms and rules (for example, to identify or investigate misuse of their products or systems)
Protect the safety and security of their systems, products, and users.
Comply with a legal requirement, such as evidence preservation
Comply with a judicial or administrative authority's, law enforcement's, or government agency's request.
It would be best to think about this as you add information and determine whether or not to preserve your Instagram account.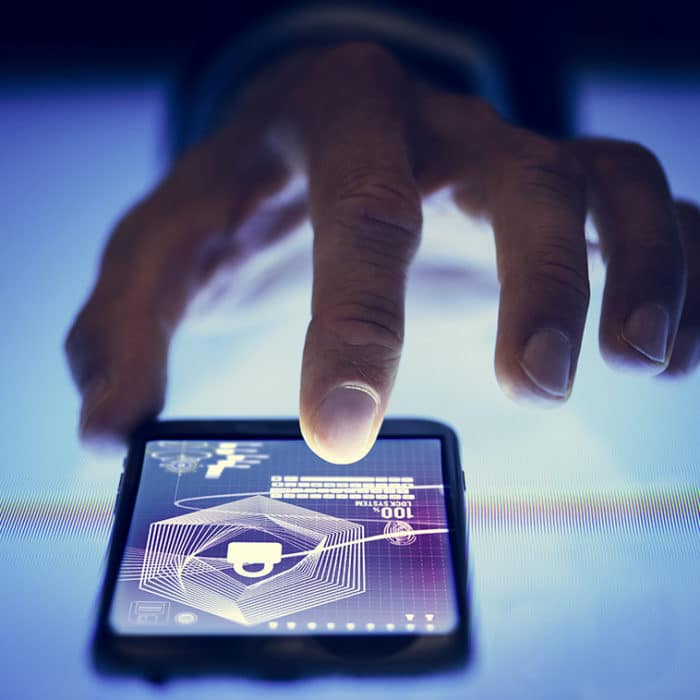 How to Keep Your Privacy on Instagram
If you only want the best strategies to protect Instagram from spying on you, check out our list of Instagram app Privacy Protection Tips.
Log Out in the App While You Are Not Using It
When we are not using Facebook or Instagram, we keep our accounts Logged Off. Yes, some people find it inconvenient to log out and log back on. We're used to it, and we understand it keeps us secure.
There are developer tools available today that can keep Facebook apps and Instagram "running in the background," but only if your phone permits you to disable "Background App Refresh." Do not, under any circumstances, allow Instagram to update and run even if the app is not open.
Make Your Account Private
Everyone can see your photos and videos if you haven't changed your settings. Don't like the idea? Here is how to make your account private:
Step 1

Open Instagram on your mobile device and navigate your profile by tapping on your profile image in the bottom right.

Step 2

Tap in the upper right corner, then select "Settings."

Step 3

Then select "Privacy."

Step 4

Your Private Account will be visible at the top.

Step 5

To make your account private, tap next to "Private Account." Your uploaded photos and videos will only be viewable to those who have been granted permission to see them. Your preferences and dislikes will also be kept secret. When you make your account private, individuals must submit a follow request to see your posts, followers list, and following list.
Disable Microphone Access
You may not be notified, but you are most likely granted Facebook/Instagram access to your microphone when you upload a story or a video. Alternatively, if you do a software update, you may discover that the setting has been activated for you. Isn't it wonderful? So, even if you're not sure whether you agreed to Facebook and Instagram listening in, double-check now.
Step 1

Go to your phone's or computer's Settings and look for Privacy.

Step 2

Select Microphone and then turn it off. Please turn it on only when you're posting.
Don't Allow Instagram and Facebook to Access Your Camera
Don't allow Instagram and Facebook apps To access your camera, except when posting to Instagram or Facebook using the camera. The only time you should have both of them enabled is while you're loading a video or story.
Step 1

Go to your phone's or computer's Settings and look for Privacy.

Step 2

Select the Camera and then turn it off. Only turn this on when you are posting.
While we're on the issue of cameras and who has access to them, it's worth noting that specific applications you download may have tools that enable hackers to access your camera.
Disable Your Location
Your Location is another potential invader of your privacy. Is it essential to constantly update everyone on your location? If not, then disable your location through your iPhone or Android devices.
Step 1

Go to your phone "Settings".

Step 2

Then select Location

Step 3

Look for Instagram in the drop-down menu.

Step 4

Then select "Deny"
If you'd prefer to add the location in every post or photo, here's how to do that.
To add a location: Select Add Location and then input the location.
To edit a location: Select the name of the place, then hit Remove Location or Change Location (iOS) / Choose Other Location or click "X" from the Select a Location Page (Android).
Off Your Activity Status
Did you realize that those who follow you can see the last time you used the Instagram app? If you don't like this, you may follow the following steps:
Step 1

Go to Privacy

Step 2

Select "Activity Status"

Step 3

Uncheck the box next to "Show Activity Status."
Please keep in mind that if you disable the Activity Status, you will no longer see other people's activity status.
Control Who Shares Your Instagram Story
Instagram Story allows you to share your images and videos from the day in the form of a slideshow. Your day's story will vanish after 24 hours. People can share your Instagram Story as a chat message if you have "Allow sharing" checked under Stories.
Do you want people to be unable to share your Instagram Stories with others?
Step 1

Navigate to Settings, then select Privacy

Step 2

Select "Story," then scroll down to "Sharing"

Step 3

Uncheck the "Allow Sharing" box.
Do Not Log in to Apps or Other Websites via Instagram or Facebook
Facebook provides Business Tools to website owners, app developers, marketers, and business partners. When you use your Facebook apps or Instagram account to log into a store or app, you immediately share what you do on that app or site with Facebook. They can even see what you do offline at that store if your account is linked.
As a result, when you're on Instagram, don't click on links to websites, and don't shop on Instagram. To avoid having your data shared with Instagram via the Instagram Business Tools, which many firms utilize to receive and transfer your data with Instagram, log in directly to the company you want to shop with or visit via your browser.
Along the same lines, don't click on an Instagram or Facebook button when you're on a website. Those icons are typically set up to monitor you via cookies, pixels, or other sorts of tracks that connect you (and the page you were visiting) to your Instagram account.
Delete Your Instagram Account
You can delete posts, images, comments, likes, and anything else you've published on the Instagram app. It will be erased immediately if you do so.
It may be removed from your or someone else's feed, but it will remain on Instagram's servers for up to 90 days.
If someone shares your post, it will remain on their feed. It does not go gone just because you delete it. Also, note that in the new Instagram policy, they exercise their right to preserve your data if they believe removing it would compromise safety and security or if they need it for an investigation.