Are you curious about what Instagram knows about you with these added features? Is it possible for the app to read your text messages and direct message? It's easy to picture Instagram spying on you, given the quantity of personal data it collects and users grant permission for. And it's worsened because it's owned by Facebook, a company not known for its privacy policies.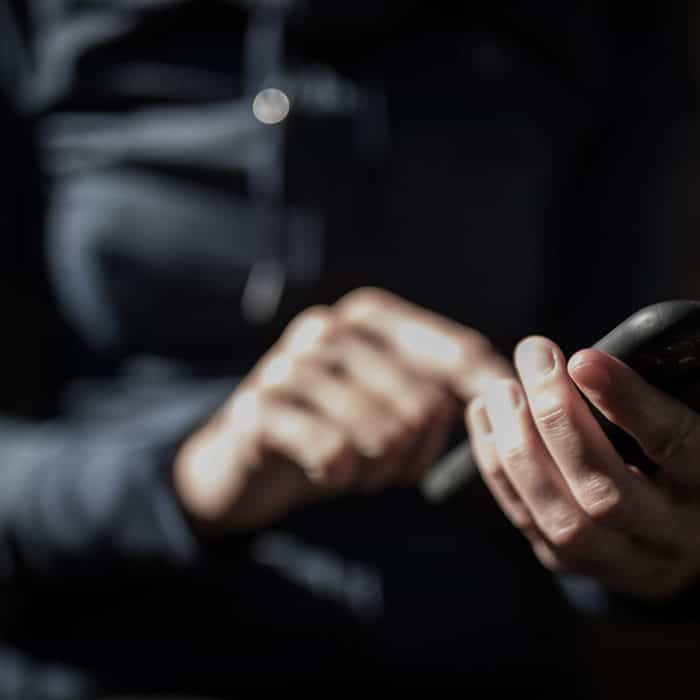 Does Instagram Monitor Your Direct Messages?
Instagram is a great platform to keep track of your life and showcase your photography talents. If you're feeling extra creative, use a filter to give your memories a rusty hue.
Is Instagram, on the other hand, spying on you? Is it capable of tracking your location, gaining access to your camera when you don't want it, and listening in on your conversations? Is Instagram reading your messages? Here's what you need to know about Instagram's potential for spying.
Is Instagram Able to Track Your Whereabouts?
Social networking platforms like Instagram, Facebook, and Twitter erase EXIF data as a security precaution when publishing content. The device used to capture the shot, the resolution, and the time it was taken are all examples of metadata. Thankfully, EXIF data can't be recovered once it's been removed.
That isn't to say Instagram isn't aware of your location.
You have the option of geotagging your location! You can click Add Location, search recommendations, and then tap Share when adding a photo.
Make sure the Instagram app doesn't have access to your GPS if you use it. Go to Settings > Privacy > Location Services on an iPhone, for example. On an Android device, go to Settings > General > Location. Toggle which apps can track your location. In any case, please do it. Now. It's always a wise decision.
Is Instagram Able to Read Your Texts?
Suppose Instagram can access information outside its platform, like contacts, cameras, and images. In that case, you have reason to be concerned about whether it can read your messages or call history.
iPhone users are particularly well secured, as their apps run in segregated sandboxes with minimum or no interactions across services. This is why, before proceeding, your iPhone will ask you to grant apps access to your camera, microphone, or other devices.
Plus, because iMessages are encrypted, they'd be unreadable without the correct decryption key even if they were intercepted.
For Android users, though, this may not be the case. Following some of the concerns that have been reported.
There have certainly been reports of individuals downloading all of Facebook's data and obtaining phone and text logs.
It's important to note that accessing and reading texts are different. Instagram does not read your texts. Only metadata may be gathered, not what you write or talk about.
Facebook claims that this opt-in service protects user data and does not sell it to third parties.
Is Instagram Reading Your Direct Messages?
What about inside-the-app Direct Messages? If neither of you has turned off this feature, you can usually see when the recipient has read a DM, but can Instagram read messages?
Metadata is collected once more—Instagram can see when you send DMs, at what frequency, and when you're online. This is an unavoidable consequence of using the app. Is it possible for the app to read what you write?
Instagram chat isn't currently encrypted, but there's talk of integrating with WhatsApp, a Facebook app that does encrypt communications.
Instagram doesn't appear to read DMs. However, this does not rule out the possibility.
Is There a Way to Keep Your Instagram Messages Private?
Being active on social media networks is becoming increasingly risky as they rise in popularity. You may not know half of the people who follow you, and you may even be the target of a stalker.
This prospect is particularly alarming on media-only sites like Instagram, designed to encourage you and others to discover new users by displaying your photos and videos in the Explore tab.
Is it possible to turn off Instagram DM? There isn't a direct way to turn off Instagram messaging totally. You may, however, turn them off for people you don't know. Aside from that, there are several solutions for limiting Instagram messages. Let's look at how to disable Instagram direct messaging. While the screenshots were captured on an Android phone, the procedures are the same for Android and iPhone users.
Disable DMs From Strangers
Messages from users you don't follow, as well as those who aren't on your followers or following list, are automatically routed to the Instagram Message requests folder. If you don't want to be bothered by message requests from strangers, Instagram makes it simple to turn them off and manage who can message you.
STEP 1

Go to the profile screen in the Instagram app.

STEP 2

By tapping the three-bar symbol, you may access the Settings menu.

STEP 3

Select Privacy > Messages from the drop-down menu.

STEP 4

Tap on 'Your followers on Instagram' and select Don't receive requests if you don't want to receive messages from your followers.
Mute Contact
You can mute a chat thread if you wish to stop messages from a specific few contacts. You will not be notified if they send you a message. They can see your online status on your chat thread if your activity status is on.
To mute a contact, go to their message thread and tap on their name towards the top. Toggle on the Mute message. Call notifications can also be turned off. The other person won't know they've been muted.
Turn Off Notifications
Instead of merely muting a few people, you can turn off all message notifications if you don't want to hear messages from anyone.
Step 1

Go to Instagram Settings > Notifications.

Step 2

Turn on the Pause all option to temporarily stop all Instagram notifications, including comments, followers, live, and messages.

Step 3

To disable message notifications only, tap on Messages and Calls instead. Select Off under Message requests and Messages.
You will no longer receive a notification when someone sends messages. The message will arrive in your inbox silently.
Restrict User
If you wish to discontinue receiving messages from a specific Instagram account, restricting them can help. It's a more subtle way of obstructing someone.
Put any unread messages received from a restricted contact, and they will be directed to the message requests folder rather than the usual folder. As a result, you won't receive any further messages from them. There are two additional benefits to using this workaround. The other person will be unaware that you have restricted them and will be unable to see your online status.
To restrict a person, open their chat thread and tap on their name. Select on Restrict, then tap Restrict account. Another way is to click Settings > Privacy > Restricted accounts.
Block User
Finally, if you wish to stop receiving messages from a specific user, you can take the drastic step of blocking them. To do so, go to the top of their chat and tap on their name, then select the Block option.