In this guide, we will show you how to compose a message with Hootsuite planner fast. And, if you need more tutorials on Hootsuite, we have them too at the end of this article. Let's start!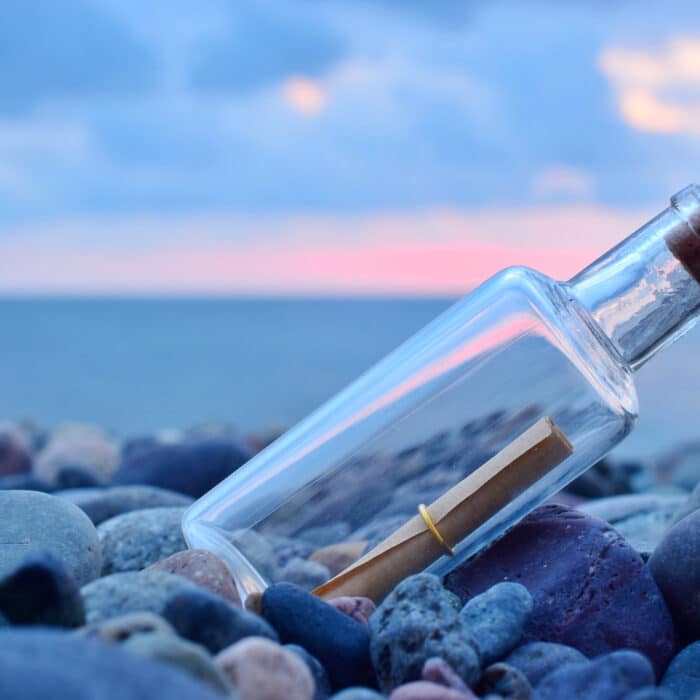 To compose a message with Hootsuite planner, just choose a time slot and then select create post.
The answer to the question, "When Using The Hootsuite Planner Feature, The Fastest Way To Compose A New Message Is To–" is to "click on a time slot and choose new post".
Composing and editing messages on Hootsuite is easy through the Planner feature.
How to Compose a New Message on Hootsuite
Composing a message on Hootsuite is very easy.
Once you log-in to your Hootsuite dashboard, just look for the "Compose" button on the left-hand menu:
This feature allows you to easily create posts and schedule it in any time you prefer.
However, you can also compose messages directly on the Planner tab, which I personally do because it makes scheduling much easier.
The Planner tab can be accessed by clicking this button on your dashboard's left menu, which looks like a calendar icon.
On the Hootsuite Planner feature, choose the date and time slot you want to schedule your new post in. Each day is divided into blocks which correlates to a particular hour of the day, from 12AM to 11PM. Simply click on the time slot you prefer, and then hit "Post" on the context menu.
Both of the two methods I discussed above will create a new pop-up window for you where you compose and schedule a new message.
How to Create and Schedule a New Post on Hootsuite
Step 1

On the new window, click drop-down menu under "Publish to". Then, select the social media profiles where you want to post the new content.

Step 2

Compose your message. Type in the caption, and upload media if you prefer. Don't forget to include hashtags and mention relevant users whenever necessary.

A preview of your post will be shown on the right.

Step 3

Since you have already selected a time slot earlier, a schedule will be shown near the bottom right corner of the window.

You can always reschedule your post. Click the schedule shown to choose another date and time, or select a recommended time by TikTok.

Step 4

Click "Schedule" or the down-arrow to save it as draft. You can always return to it later.
That's pretty much on how you can schedule posts on Hootsuite planner.
How to Edit Scheduled Posts on Hootsuite
If you want to edit a scheduled post on Hootsuite, follow these steps:
Step 1

Just head over to the Planner feature again.

Step 2

Select the message you want to edit on either the Calendar or Content tab.

Step 3

Edit the post as you would.
As long as the post hadn't gone out yet, you can edit it as many times as you like.
Hootsuite's planner also allows you to drag and drop posts to adjust schedule on the time table.
Tips on Using the Hootsuite Publisher and Planner Feature
Here are some more tips on using the Hootsuite Publisher and Planner:
Even though Hootsuite can crop the images when necessary to fit each network's requirements, adjusting them beforehand. This helps help you avoid having to redo things all over if the auto-adjustment didn't meet your expectations.
Clicking the Hashtag button # on the Composer window will show you hashtag suggestions.
Use Hootsuite's Bulk Upload feature to schedule 350 posts. On Hootsuite's Planner tab, go to Content > Bulk Message Upload to proceed.Note that you can't upload media and emojis beforehand, but you can manually edit them after they were done uploading.
Hootsuite is rich with features, and it might take you a little while to discover all the hidden gems it offers. Taking a Hootsuite Platform Certification course could help you master it much more quickly.
What is the Hootsuite Platform Certification Exam
Simply put, the Hootsuite Platform Certification is a course you can take on Hootsuite Academy (their very own education website) to help you get more than acquainted on all of the software's features. In this training, you will watch course videos about everything you need to know to use the platform effectively, from post publishing to analytics.
There will be short quizzes within the course, and at the end, you can take the 50-items exam to get certified. Hootsuite Platform Certified users can then attach it to their website or LinkedIn profile.
While the training is free of charge, certification practitioners need to pay a fee to get the certificate, which costs $99.
Where to take the Hootsuite Exam
You can take the Hootsuite Platform Certification exam on Hootsuite Academy for free here. If you don't have an account on Hootsuite Academy yet, you need to create an account first, which is free of charge.
How to answer "When Using The Hootsuite Planner Feature, The Fastest Way To Compose A New Message Is To–"
There's a question on the exam that may have left a lot of people confused about the answer. Among the options are to: create a new stream and click the plus sign, exit planner and open the Composer, press "Command N" and begin typing, and click on a time slot and choose a new post.
Curious to know the answer? If you've read the article closely, you'll know that the fastest way to compose a new message on the Planner, is to click on a time slot, and then choose "New Post".
Other Hootsuite Guides
However, if you're looking for Hootsuite guides without taking the course, we got you. Check out our other Hootsuite tutorials, which are of course absolutely free: