While this social media platform has the potential to propel you to fame, it also has the potential to cause you to lose followers. You may be banned from using the app if you do not follow Tiktok's community guidelines and policies. If you've been using such a platform for a while, you've probably heard about accounts being 'shadowbanned.' It's not uncommon for users to stop receiving likes, views, and traffic on their accounts as a result of a Tiktok shadowban.
Are you curious about what Tiktok shadowban entails? How to tell if you've been shadowbanned? and how to get unshadowbanned on TikTok? For more information, see the list below.
What Is a Shadowban on Tiktok?
You may have heard of the words shadowbanning and ghost banning on social media networks like Instagram and Twitter. TikTok isn't exempted from this strange trend.
The term "shadowban" is relatively self-explanatory. It indicates that your account has been banned. The shadow part of the phrase, on the other hand, implies that you will be unaware of the ban.
A shadowban on TikTok is a limitation that prohibits your videos from appearing in hashtag results or on the For You Page. It's a type of restriction in which the public can't see your entire account (or a specific part of it).
TikTok's algorithm automatically shadowbans accounts to protect other users from spam, copyright violations, and adult content. When you are shadowbanned from the For You page, you will no longer receive likes, views, or traffic. Shadowbans are often unnoticed until they are pointed out by another user who came across your video.
How to Tell That You Are Shadowbanned on Tiktok
The TikTok app never tells you whether you've been shadowbanned. However, if you are, you will most likely notice it. If you've been shadowbanned, your videos won't appear on the TikTok "For You" page or when you search for them using a hashtag.
If your account is shadowbanned on TikTok, you can still react to other people's videos, post videos, and do anything else you could do before it was shadowbanned. However, you're simply a shadow, and your TikTok videos are only seen by a few users (usually just your current followers).
The best way to tell if you've been shadowbanned or not is to keep an eye on the stats of new TikTok videos you upload. If you were previously getting a lot of engagement (in terms of likes, comments, views, and so on), and now you're getting no views (or very few views) on your newly posted videos, then you can tell that you've been shadowbanned.
Your followers may still be able to see your videos if your account is shadowbanned, depending on the type of restriction you received. If your account was shadowbanned because you posted nude content on TikTok, for example, your post could only be viewed by persons above 18 years of age.
Reasons Tiktok Users Are Shadowbanned
Your TikTok account can be shadowbanned for a variety of reasons. The good news is that the regulations for shadowbanning on TikTok are well-publicized.
You won't have any issues using TikTok if you correctly follow the standards and don't upload anything unlawful. The following are some of the potential causes of a TikTok shadowban:
Spam Behavior

It's tempting to follow a huge number of Tiktok accounts in the hopes that they'll return the favor. TikTok can confuse you for a robot or a spammer if you follow many Tiktok users in a short period.

You should rethink your strategy if you follow more than 50 TikTok accounts in a single day. You should slow down if you like more than 100 posts every day.

Inappropriate Content

If you post something that violates the Tiktok community guidelines, you may be permanently banned or shadowbanned.

The following content is considered unacceptable by TikTok:

nudity
drugs
violence
hate speech
fake news
copyrighted music

TikTok aspires to make its platform a welcoming and secure environment. Reevaluate your recent material if you've seen a decline in engagement or views. Look for anything you've shared previously that TikTok considers to be inappropriate.

Bot Followers

On TikTok, fake followers are absolutely prohibited. Hence, gaining views, likes, or follows without using organic metrics is unlawful. Remember that bot followers are false and don't interact with your TikTok material. Fake followers will be detected over time. A simple example is when you have 2,000 followers but no comments or likes on your video. It's all about quantity, not quality, in social media marketing. Building an authentic and loyal audience engaged and interested in the type of material you share is one of the effective techniques to get the most out of your social media efforts. It's a well-executed approach.

Dangerous or Violent Behaviors

Although it may not seem a big concern, many TikTok users do not tolerate risky or aggressive behavior. As a result, anytime users detect such behavior, they prefer to flag an account or report it to TikTok. It's important to remember that TikTok is a social media site, and you never know how far your material will spread.

Lying About Your Age

It is assumed that you are at least 14 years old before becoming a TikTok user. If you don't match those requirements and your account is discovered, there's a high possibility your account will be banned.
How to Fix a Tiktok Shadowban
If your TikTok account has been shadowbanned, you have a few options for reclaiming your account.
Here are some suggestions on how do you get "unshadowbanned" on TikTok:
Uninstall and Reinstall Tiktok
In any case, the first thing you should do is remove your most recent video.
If it doesn't succeed, you can try deleting and reinstalling the app. All your app needs may be an update to be completely working again.
Repost the video if you're sure it doesn't break the standards, and voila! You've got the engagement you've been looking for.
Delete Offensive Content
Remove any content that violates TikTok's rules and community guidelines. You must wait at least two weeks for the shadowban to be lifted after removing inappropriate information. You can check if you've finally managed to lift the ban by refreshing your device now and again.
Switch to a Pro Account
The most common recommendation you'll find while searching for how to get unshadowbanned on TikTok is to go into your TikTok account's settings and hit "Switch to a Pro Account." The reason for this is that switching will allow you to examine analytics for your uploads and learn how people find your videos. You can easily track how far your involvement has increased or decreased by doing so.
Post Original, Innovative Content
Make sure your TikTok account isn't shadowbanned again when you resume publishing content. Because your account has already been tagged for something, you must work even harder to maintain good behavior. You will be kicked off the stage once more if you return to uploading much of the same Tiktok content that got you banned in the first place.
Make sure you're continuously posting fresh, original content. Come up with something new and original by brainstorming new ideas with your team. This manner, you can stay out of trouble with TikTok's copyright rules.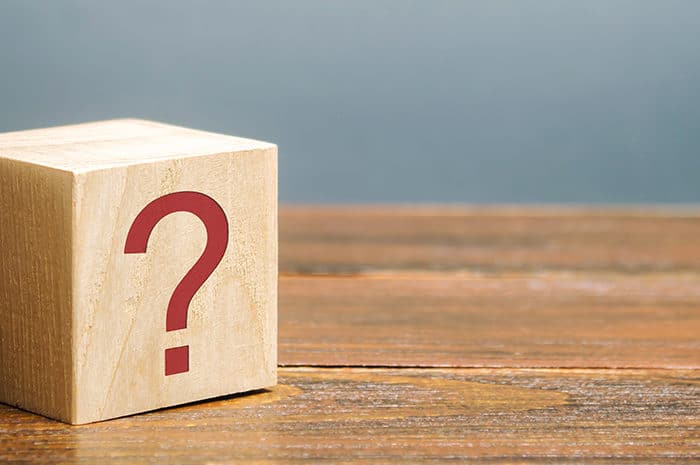 Frequently Asked Questions
Is a Shadowban on a Tiktok Account Permanent?
Fortunately, shadowbans are usually only temporary. The widespread consensus is that a first-time shadowban can last up to 14 days but will usually be lifted after that period. Additional offenses may result in extended shadowbans, so always do your research before posting to the video-sharing network.
How Do I Prevent a Tiktok Shadowban?
One approach to avoid being shadowbanned on Tiktok is to upload engaging and legal content only. Avoid publishing content that violates TikTok's guidelines and operating restrictions.
Always keep in mind to erase any Tiktok videos suspected of being banned. Given that you can't be sure which video broke the law, your best chance is to delete all of the content posted since then.