TikTok is known for two things: short-form videos and music discovery. Anyone who knows the platform knows that videos infused with catchy music, such as those seen in lip sync videos and dance challenges, make the TikTok world go round.
Like everyone, you want to use the best music for your videos. Finally, you've found the perfect song for your new content. But then, just when you are about to create and upload the video, this error message stops you:
This sound isn't licensed for commercial use.
What a bummer, right? Now, is there a way to fix it? And what does this error exactly mean? What can you do to avoid getting this message next time? I'll explain that and more in this article, so keep reading.
Why Did You Get the "This Sound Isn't Licensed for Commercial Use" Error on Tiktok
Simply put, this error means that the song you've chosen to accompany your video isn't available for commercial use.
It may be used for a personal account but not a business one.
In this case, you may currently have a business account rather than a personal account. Personal accounts can use any song, whether royalty-free or copyrighted, because they aren't selling anything off their videos. So as long as they abide by TikTok's rules, they can use the music on their video content, which includes trending or mainstream music.
On the other hand, business accounts are restricted to using songs on TikTok that are licensed for commercial use.
Before May 2020, all types of accounts have the ability to incorporate any music tracks into their TikTok videos. However, TikTok had to change that to protect companies and the platform itself from copyright infringement.
As you probably already know, copyright laws exist all over the world, which were also made to protect the artists and producers of the tracks. This, in turn, affects everyone who uses content. Much like in other platforms that use music, such as YouTube, TikTok had decided to stop allowing brands and companies to use popular songs unless they have the required license for it.
As such, all TikTok profiles that have been set to "business" accounts have this music restriction.
Therefore, you got the error "This song isn't licensed for commercial use" because you're using a business account. To fix this, all you have to do is to change your TikTok account from business to personal.
Using Music on a Business Account
If you are using a Business account (or you want to use royalty-free music on a personal account), you can use music from Epidemic Sound. This subscription service offers thousands of royalty-free tracks that allow you to add a soundtrack to your creative ideas.
You can search their massive database by genre, artist, mood, and many other categories. The platform offers a 30-day free trial, so you can see for yourself how easy it is. Best of all, Epidemic partnered with TikTok to make the process easy for its creators.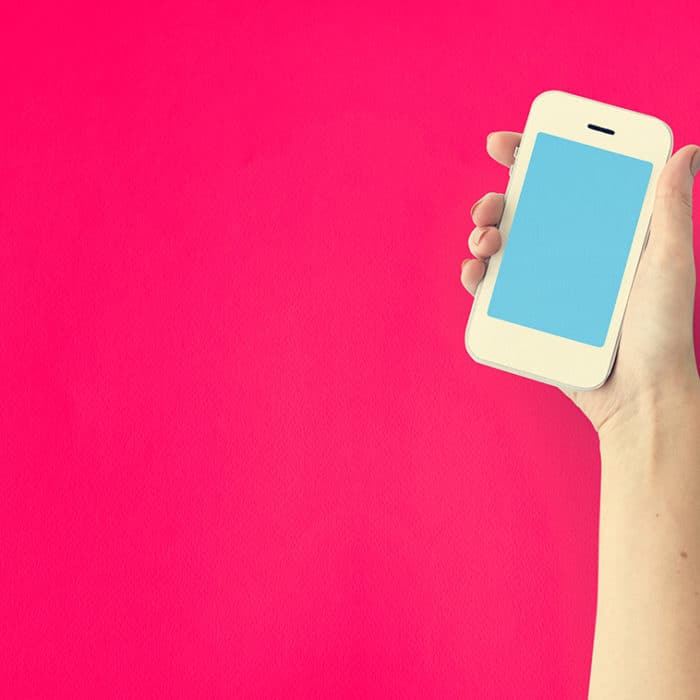 How to Fix the "Commercial Use" Error on Tiktok
Switching your TikTok account back to personal will resolve this issue. You may have changed it unknowingly in the past. Or perhaps, you switched it to business back then because of all the perks it had: analytics and the ability to include a link on your profile. Unfortunately, business accounts have their downsides, too, and one of them is that you aren't able to use any song you like.
Whichever it is, if you want to use mainstream songs for your videos from now on, perhaps changing your account to personal will be the better option.
Switching Your Tiktok Account From Business to Personal Account
To change back your account type to personal, do the following:
Step 1

Open the TikTok app, and log in if you haven't done so already.

Step 2

Press the person icon to access your TikTok profile.

Step 3

Tap the hamburger icon on the top right corner.

Step 4

Choose "Settings and privacy" on the pop-up menu.

Step 5

Select "Manage account" on the menu.

Step 6

Under account control, choose "Switch to Personal Account".

Step 7

Confirm the changes by tapping "Switch anyway" on the pop-up menu that will appear.

Your account is now switched to personal.
But I didn't have a business account, to begin with…
If you're experiencing this error and are using a personal account, it may be due to some glitch on TikTok's part. Here are some of the methods you can try to fix this:
Exit the app and then reopen it again to see if it works this time
Update your TikTok app
Uninstall and then reinstall the app
If none of the above methods work, you can send a report to TikTok's customer support service. To do so, go to your TikTok profile > Settings and privacy > Report a problem > Tap the pen and pad icon on the top right corner.
You can also try these fixes if you've already switched to a personal account from a business account and yet the error message still shows.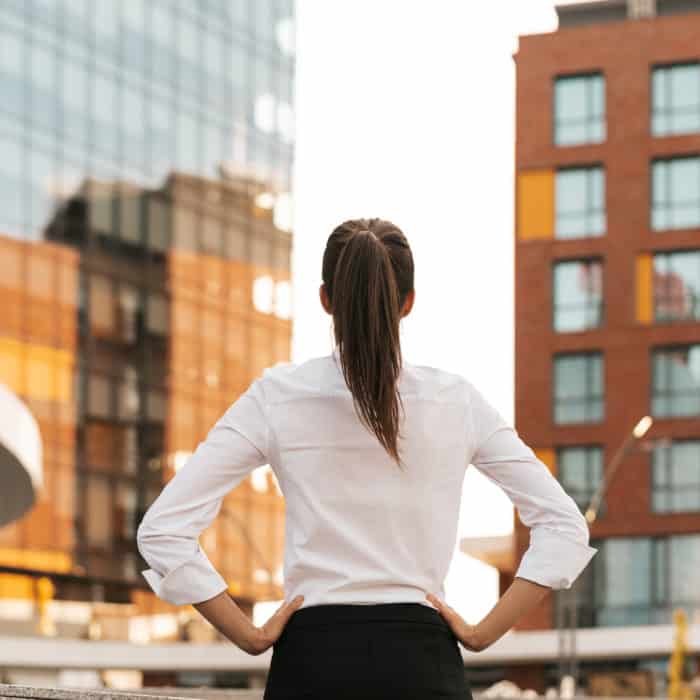 Business Account vs. Personal Account
Note that when you change to a personal account, you will no longer have access to the features and tools that the business account offers. This includes putting a link on your bio, which can be used for your website or email. Apart from that, you will also lose the Business Suite feature on TikTok, which includes analytics, promotional tools, its own creative hub, and the ability to register your account as a business on TikTok.
On the other hand, though, you will have more freedom to choose any song you like for your videos without solely relying on royalty-free music on TikTok. Plus, personal accounts still have Creator Tools, which has its own analytics and promotions feature.
So, which should I choose?
It's up to you to decide which of these suits your brand better.
If you're an influencer, I'd recommend using a personal account because TikTok utilizes mainstream music to a great degree. According to some users and social media experts, videos with trending songs have more chance to land on the For You page than those that don't. Trending songs (especially those used in challenges) would greatly help your TikTok profile attract more followers because that's what most users on the platform are watching.
However, if you are a company or organization, perhaps sticking with a business account is still the better option. If you use TikTok for marketing and promoting your products and services, using songs licensed for commercial use will help you avoid copyright infringement.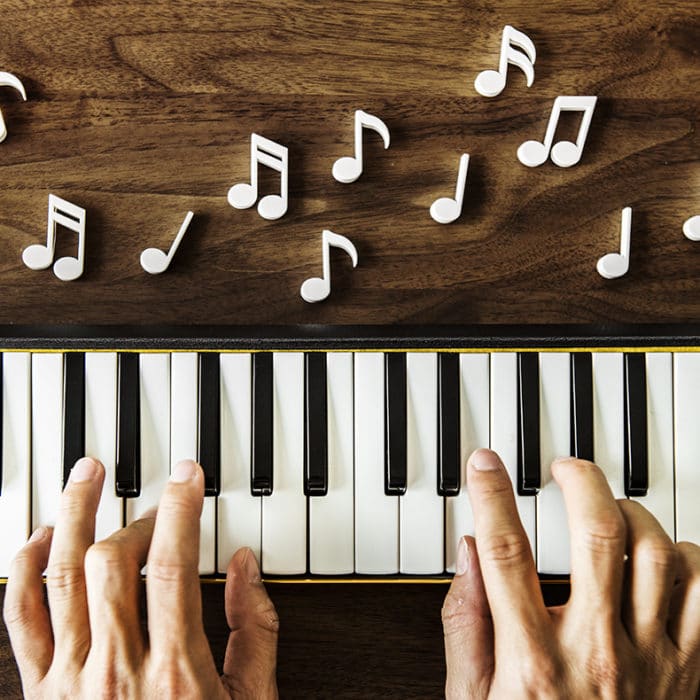 What Sounds and Songs Can You Use?
As you can see, the sounds and songs you can use on TikTok depend on your account type. Personal accounts can choose any audio on TikTok, while business accounts are mostly limited to the songs the platform has in their commercial music library.
What Is a Tiktok Commercial Music Library?
TikTok's Commercial Music Library is a database of over 150,00 songs that regular TikTok users, TikTok stars, and even businesses can use freely. There's also a wide variety of genres to choose from. Plus, all the tracks are pre-cleared by TikTok and royalty-free, which means you won't get into trouble using the audio for your videos.
As long as you don't take the audio, edit or claim it as your own, and post it outside the platform, you're free to use it on your TikTok videos. The good news is that you can still download that TikTok video where you used the audio and share it on other social media platforms.
Tips For Using Music on TikTok
Using music for your content can be tricky, no matter which social media platform you use. The same is true for TikTok, but thankfully, there are things you can do to keep rocking on the platform without using popular songs. Here are some of them:
Take advantage of TikTok's commercial music library

Though the tracks on the Commercial Music Library don't really contain many popular songs, that doesn't mean to say that you can't make awesome videos with them. There's a wide variety of music to choose from, ranging from pop to gaming. With a little creativity in your content, you might even set a new TikTok trend that other users would love to follow.

Create original music

If you love to compose songs yourself, why not create original music for your TikTok videos? Fortunately, TikTok allows its users to upload audio they created themselves, and maybe you might even discover you have a gift with it. If you have talented friends who are willing to give you a hand, you can ask them for help, too.

Just remember that you will have to play by TikTok's rules when uploading a new song, plus you will also have to take care of how it could be used by others if ever they want to use your music, too i.e., it's licensing terms.

Or don't use any!

And even though TikTok was initially known for dances and lip-syncing videos, the platform has been steadily evolving since its creation. Many TikTok videos that don't rely on music, such as comedy sketches, have become popular. You can also use popular hashtags. As they say, creativity is the key.

But if you do really need music for your videos, you can always refer to the commercial music library of the platform.

You also have the option to acquire the license of the music you want to use. It can be costly, however, if you believe that it can help your brand, then you can consider doing so.

There is also royalty-free audio available on the Internet. Before you use them, though, make sure they are absolutely free. To be sure, contact the copyright owner of the audio before using it in your TikTok videos.