How do you fix TikTok DMs when it isn't working? Are there ways to prevent the same issues from happening again?
We've listed the most common problems with Tiktok direct messages and included possible solutions. Hopefully, you will find them helpful.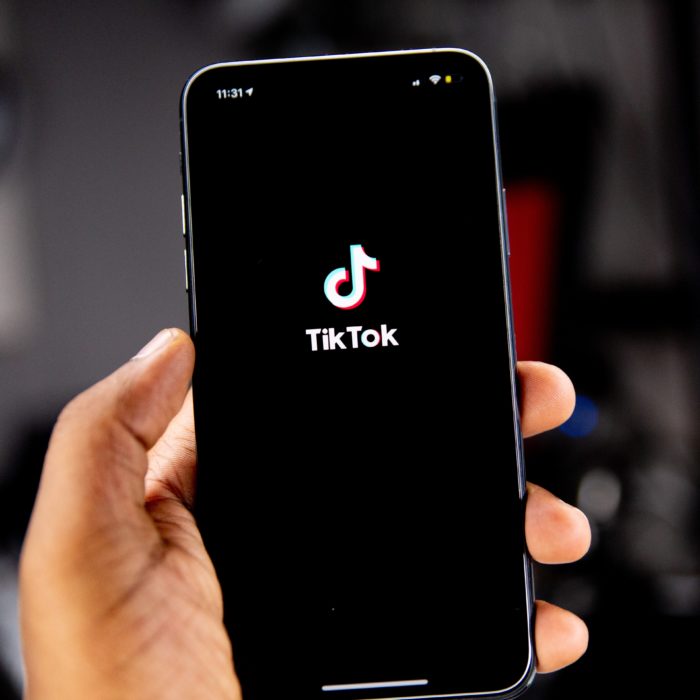 Reasons Why Your TikTok Messages Aren't Working
You are under the minimum age requirement

TikTok used to allow all of its users to send private messages to others; that is, until sometime in 2020 when the platform decided to keep the direct messaging feature to users 16 and above.

It may sound quite ironic considering many TikTok users are teenagers. According to Statista, 25% of all TikTok users in the United States are between 10 to 19, which is the highest percentage among the age groups. Unless you're 16 and above, there's no way you can send a direct message now to other users, which can make it tough for teens who want to stay in touch with their friends through the app.

How does TikTok know how old you are? Remember that upon signing up, TikTok will ask you to key in your birthdate. If your birth year doesn't meet the age requirement, you automatically can't send or receive messages from other users.

But what if you've met the minimum age requirement yet somehow made a mistake in typing on your birthday? Unfortunately, TikTok doesn't have a setting in which you can change your birthday. Your best bet is to contact TikTok support and tell them to change your birthday. TikTok might ask you for proof, so better prepare one to prove you're 16 and above.

Another thing you can do is to create a new TikTok account and set your birthday to meet the age requirement. But if you have a lot of followers already, it might discourage you from creating a new account from scratch.

TikTok has implemented age restriction rules to protect minors who are using their platform. If you're still under 16 and wish to use the TikTok DM feature, you might wait till you're 16 years old to be able to use it.

You aren't friends with the user you're trying to send a message to

Another rule TikTok has implemented is restricting direct messaging to users who are friends. Being friends on TikTok means you have to follow each other before anyone of you can send a message to one another.

How do you know if you're friends with the user? Simply head over to their TikTok profile. If there's this button under the profile picture, it means you're following each other:

If this is the case, you can send them a message.

If you see this instead on their TikTok profile, it means you are following them but they aren't following you back:

There's still a message button but if you try to send them a message, you will receive this notification, meaning the message won't be delivered to them:

One thing you can do is to ask the person to follow you back, especially if you know them in real life. Asking for a follow back, though, doesn't guarantee that they will actually do so, but this is the only way you can message each other on the platform.

On the other hand, the person might be following you and you aren't following them back. To check, go to their profile and if you can still see that follow button, you may have to tap it.

You have restricted settings

One of TikTok's known features is that it lets its users choose whether they can send or receive direct messages to fellow TikTokers. You can opt to receive messages from 'Friends' or 'No One'.

If you can't send a message or receive one from other users, you might want to check your DM settings. To do that, simply do the following:

Step 1

Open the TikTok app and head over to "Profile", which is located at the far right side at the bottom of your screen.

Step 2

Tap the three horizontal lines on the top right corner of the screen. Go to "Privacy".

Step 3

Scroll down to the bottom and find "Direct Messages". Tap it. TikTok will ask you who can send you direct messages and who can add you to group chats. Set it according to your preference. Remember that setting it to 'No One' can affect your ability to receive private messages.

On the other hand, the user you might be trying to send a direct message to may have set their settings to 'No One', which explains why you couldn't send them a message. Unless you can ask them and they agree to change their settings, you probably couldn't send them a message. To check if this is the case, try sending a message to another TikTok user, and if you were able to send them a message, that person you're attempting to send a message to has probably set their settings to no one.

Your phone number isn't valid or verified

TikTok requires you to verify your phone number. You might have signed up for the platform without giving your phone number. However, in order to send DMs, you need to provide and verify your phone number. TikTok does this to avoid spam messaging.

If you haven't provided your phone number, you can always add it by going to the TikTok mobile app. Tap the three horizontal lines on the top right corner of the screen, then go to "Manage Account". Under "Account Information", select "Phone number" and type in a valid phone number. TikTok will ask you to verify your phone number, and once it's verified, you're done.

There are instances that an error message will appear, stating "This number is already registered". If you get this message, it means the phone number is currently linked to your other TikTok account. You may try logging in to that account instead.

Your TikTok app isn't up to date

Sometimes we forget to update the app because there are bugs and glitches all over the place. It can be a reason why you can't send direct messages. You can fix this by updating your app in Google Playstore, App Store, or another service provider you're using.

Issues on Your End

If you can't send messages, you might want to do basic troubleshooting first to see if the problem is your phone or your internet connection. Here are some things you can do:

Close and restart the app
Restart your phone
Check your internet connection
Reconnect to your data service provider or WiFi
Clearing your app's cache

Issues on TikTok's end

Now, the problem might come from TikTok itself.

From time to time, users may encounter bugs and glitches on the app, disallowing them to send messages whenever they want. You may send an error report by contacting TikTok support.

On some occasions, the reason why you can't send a DM is because of a TikTok server issue. To check the TikTok server status, you can visit Downdetector and see if other users are having the same problem as you. You can also check other social media sites for news about outages. TikTok servers might be temporarily down and you have to wait for them to fix it. Alternatively, you can contact TikTok support and tell them about your problem.

Still not working? Contact TikTok Support

Contact TikTok support for help. To do this, follow these steps:

Step 1

Open the TikTok app, go to "Profile".

Step 2

Tap the three horizontal lines icon on the top right corner of the screen.

Step 3

Scroll down and under "Support", go to "Report a Problem".

Step 4

Under "Select a Topic", choose "Notifications/messages". Then, select "Direct message".

Step 5

You can choose to go to other topics, but if these aren't helping you at all, you can go to "Other", then select "No". Tap "Need more help?" and state your problem. If you have screenshots or images available, you can attach them, too.

Another note: You can select other topics such as "Direct messaging is no longer available" or "Unable to send direct messages" and choose "No" when you're asked, "Is your problem resolved?". This will prompt TikTok to take you to the "Need more help?" option like in Step 5 where you can state your issue and contact support.

You may have to wait for a few days for TikTok to get back to you. If TikTok's messaging feature is still not working and you've done everything you can to fix it, you can ask TikTok itself for assistance.

If you can't send a message through TikTok, you can also use other messaging platforms to communicate with the user. Sometimes their social media details are posted on their profile and you can contact them using that.