This post not only has several unique captions for Instagram, but you can also read through happy quotes and song lyrics. At the end of the article, you will hopefully be inspired to write a caption that will resonate with your followers.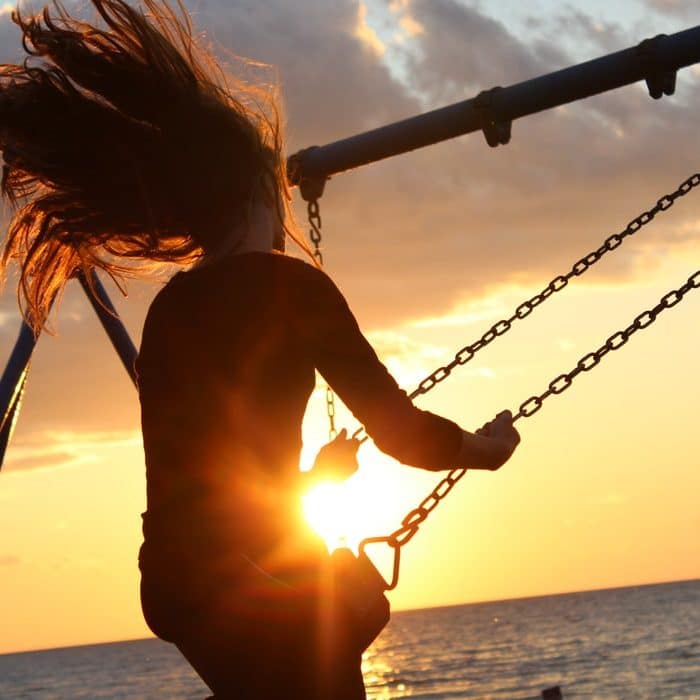 Making happy captions on Instagram is not always an easy feat. A good caption can really take your Instagram profile to the next level. A happy caption is usually full of positive energy. It has the power to make you smile and feel good. They are usually funny, uplifting, or nostalgic.
The following are captions that you can either use for your Instagram post or use as inspiration to pen your own words of joy (which are likely to be more meaningful to your friends):
Happy Captions for Good Days
You should always share memories of your best days. Not only can it bring someone else up, but you can scroll through them on other days when you are feeling a bit down. Try one of the following:
Good days are the best days. 💗

Today is going to be a good day. You might not know why or how but it will.

If you have a great day, don't forget to tell someone.

Great days make the best stories #positivevibesonly

Happy days are here again! 🍾🌞🎉

It's a happy day, and that's no April-Fool. 😁

This is the best day ever! 💥

I just had the best day of my life.

It's a beautiful day. Everything is going perfectly.

Today is a great day to be happy. 😄

Let's keep the summer going for just a little bit longer.

It's a great and glorious day.

People don't smile enough these days.

Happiness is not a destination, but a journey.

We're making everyday moments look even better. 📸 🍰 🎉
Happy Captions for Great Moments
There are many fabulous moments in life. Whether it is something big like graduation or just a special treat with a friend, you can caption those memories with one of the following quips:
I have the best job in the world! 🎉

Let's put the world on pause for a moment. And just be happy. 🙂

Remember to focus on all the little things that make a moment great.

Make every day a little more memorable. 📸

When all the best moments come together. #bestmoments

Wherever you are in your journey, focus on your current step.

The way you enjoy your life is to fully live your life.

A great day is made by the special moments sprinkled through it.

Don't regret yesterday, enjoy today, hope for tomorrow 🎯

The best moments are not the ones that we waited for the longest. They're the ones we enjoy the most.

Want to know my secrets? They're all about finding happy moments. 😁

The best kind of happiness is the kind that comes from doing something for someone else.

Life is simple. We make it complicated.

A day full of happy moments #happy #feelings

A perfect day is made by moments that matter.
Happy Captions for Selfies
If you have taken a selfie that looks like you've just won the lottery, you may want to use a happy caption. Use one of the following for inspiration:
The happiest people don't have the best of everything. They just make the best of everything.

Hello Monday! 💪

Be the reason somebody smiles today.

Life isn't about finding yourself, it's about creating yourself.

How to enjoy the best moments. 📷 🎥 🍽

It's a beautiful day to #StayInBed. 💤 ☕️

Start the day with a smile.

Happy moments make for happy selfies. 📸

When you're feeling this good, it's hard to keep a straight face. 😀

The happiest we've ever been. 😊 📷 @yourmom

My mission is to help people feel like their best self. #MyNewBasic

It's all about that smile. 😁 💃

When you hear laughter, you'll always find me smiling.

When you've finally figured out the secret to life.

How to take a great selfie. 1: Wear this shirt 2: Find a sunny day 3: Smile #selfiegoals
Happy Quotes for Instagram Captions
As happiness is an emotion that is felt by every human from time to time, there has been a lot said about it. Fortunately for you, this means you have well-thought-out quotes that you can use to caption your Instagram story. Here are 25 that you can check out for yourself:
The greatest happiness of life is the conviction that we are loved; loved for ourselves, or rather, loved in spite of ourselves. – Victor Hugo

Even a happy life cannot be without a measure of darkness, and the word happy would lose its meaning if it were not balanced by sadness. It is far better to take things as they come along with patience and equanimity. – Carl Jung

It isn't what you have or who you are or where you are or what you are doing that makes you happy or unhappy. It is what you think about it. – Dale Carnegie

Learn to enjoy every minute of your life. Be happy now. Don't wait for something outside of yourself to make you happy in the future. – Earl Nightingale

Give a man health and a course to steer, and he'll never stop to trouble about whether he's happy or not. – George Bernard Shaw

So we shall let the reader answer this question for himself: who is the happier man, he who has braved the storm of life and lived, or he who has stayed securely on shore and merely existed? – Hunter S. Thompson

Happiness is not an ideal of reason, but of imagination. – Immanuel Kant

Happiness and sadness run parellel to each other. When one takes a rest, the other one tends to take up the slack. – Hazelmarie Elliott

Happiness is where we find it, but very rarely where we seek it. – J. Petit Senn

It is not how much we have, but how much we enjoy, that makes happiness. – Charles Spurgeon

It's been my experience that you can nearly always enjoy things if you make up your mind firmly that you will. – L.M. Montgomery

Happiness is not something ready-made. It comes from your own actions. – Dalai Lama

Happiness is only real when shared. – Jon Krakauer

Happiness is a place between too much and too little. – Finnish Proverb

He who lived in harmony with himself lives in harmony with the universe. – Marcus Aurelius

Happiness is not the absence of problems, it's the ability to deal with them – Steve Maraboli

Now and then it's good to pause in our pursuit of happiness and just be happy. – Guillaume Apollinaire

You cannot protect yourself from sadness without protecting yourself from happiness. – Jonathan Safran Foer

The secret of happiness is freedom, the secret of freedom is courage. – Carrie Jones

Real happiness is not of temporary enjoyment but is so interwoven with the future that it blesses forever. – James Lendall Basford

Happiness lies in the joy of achievement and the thrill of creative effort. – Franklin D. Roosevelt

The secret of happiness is to find a congenial monotony. – V.S. Pritchett

I think the key to life is just being a happy person, and happiness will bring you success. – Diego Val

If you want happiness for an hour, take a nap. If your want happiness for a day, go fishing. If you want happiness for a year, inherit a fortune. If you want happiness for a lifetime, help someone else. – Chinese Proverb

Happiness is a form of courage. – Holbrook Jackson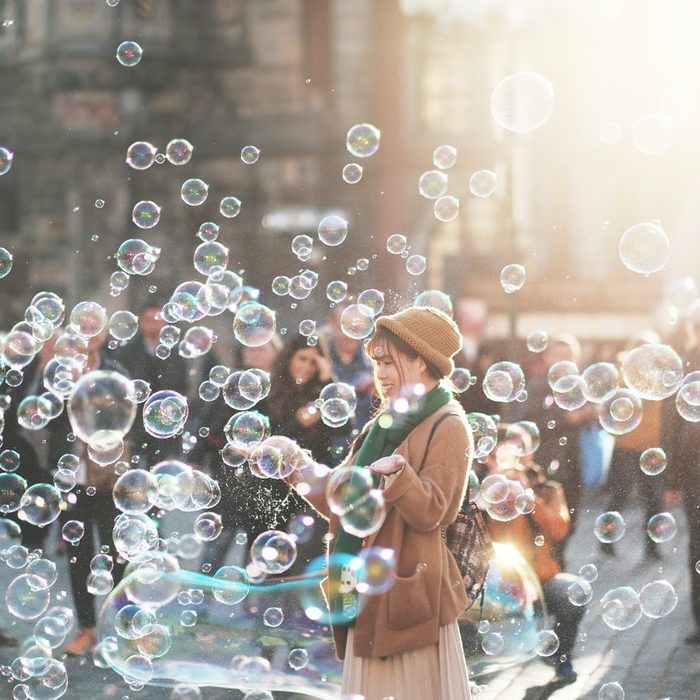 Happy Song Lyrics for Instagram Captions
It is no secret that music can help intensify emotions. People can often find themselves relating to a song or the lyrics within a song. Using known lyrics as a part of your caption can help people familiar with the song understand what you are feeling. Here are 25 portions of sad lyrics:
I'm walking on sunshine, whoa / And don't it feel good – "Walking on Sunshine" by Katrina & The Waves

In every life we have some trouble / But when you worry you make it double / Don't worry, be happy – "Don't Worry, Be Happy" by Bobby McFerrin

Been dreaming of this since a child / I'm on top of the world – "On Top of the World" by Imagine Dragons

I got that sunshine in my pocket / Got that good soul in my feet / I feel that hot blood in my body when it drops / I can't take my eyes up off it, movin' so phenomenally – "Can't Stop the Feeling!" by Justin Timberlake

Oh, I wanna dance with somebody / I wanna feel the heat with somebody / Yeah, I wanna dance with somebody / With somebody who loves me – "I Wanna Dance With Somebody" by Whitney Houston

You don't have to feel like a waste of space / You're original, cannot be replaced / If you only knew what the future holds / After a hurricane comes a rainbow – "Firework" by Katy Perry

You make me smile like the sun, / Fall outta bed / Sing like a bird, / Dizzy in my head – "Smile" by Uncle Craker

This is just a journey, drop your worries / You are gonna turn out fine / Oh, you turn out fine / Fine, oh, you turn out fine / But you gotta keep your head up, oh oh / And you can let your hair down, eh eh – "Keep Your Head Up" by Andy Grammer

Jubilation, / She loves me again, / I fall on the floor and I laughing. – "Cecilia" by Simon & Garfunkle

If you don't like, the world you're living in / Take a look around you at least you got friends – "Let's Go Crazy" by Prince

What doesn't kill you makes you stronger / Stand a little taller / Doesn't mean I'm lonely when I'm alone / What doesn't kill you makes a fighter / Footsteps even lighter – "Stronger" by Kelly Clarkson

Well, if you want to sing out, sing out / And if you want to be free, be free / 'Cause there's a million things to be / You know that there are – "If You Want To Sing Out, Sing Out" by Cat Stevens

Now everybody ask me why I'm smiling out from ear to ear / (They say love hurts) / But I know (it's gonna take the real work) / Nothing's perfect but it's worth it / After fighting through my tears and finally you put me first – "Love on Top" by Beyonce

Good, good, good, good vibrations / (I'm pickin' up good vibrations) – "Good Vibrations" by The Beach Boys

I look at you / And the world's alright with me / Just one look at you / And I know it's gonna be / A lovely day – "Lovely Day" by Bill Withers

We light it up, we won't come down / And the sun can't stop us now / Watching it come true, it's taking over you / Oh, this is the greatest show – "The Greatest Show" by Panic! At The Disco

I'm a survivor / I'm not gonna give up / I'm not gonna stop / I'm gonna work harder / I'm a survivor / I'm gonna make it / I will survive / keep on surviving – "Survivor" by Destiny's Child

That's all they really want / Some fun / When the working day is done / Oh girls, they wanna have fun – "Girls Just Want to Have Fun" by Cyndi Lauper

I feel good, I knew that I would So good, so good, 'cause I got you – "I Feel Good" by James Brown

You're insecure / Don't know what for / You're turning heads when you walk through the door / Don't need make-up to cover up / Being the way that you are is enough – "What Makes Your Beautiful" by One Direction

When you're happy like a fool / Let it take you over / When everything is out / You gotta take it in – "Good Life" by One Republic

I'm beautiful in my way / 'Cause God makes no mistakes / I'm on the right track, baby / I was born this way – "Born This Way" by Lady Gaga

Oh, we got our feet on the ground / And we're burning it down / Oh, got our head in the clouds / And we're not coming down – "Girl on Fire" by Alicia Keys

Live your life with arms wide open / Today is where your book begins / The rest is still unwritten – "Unwritten" by Natasha Bedingfield

Because I'm happy / Clap along if you feel like a room without a roof / Because I'm happy / Clap along if you feel like happiness is the truth / Because I'm happy / Clap along if you know what happiness is to you – "Happy" by Pharrell
How to Come Up With Happy Captions for Instagram
While you can definitely use someone else's words when posting on Instagram, it is always more meaningful when you use your own. If you find yourself with writer's block, here are few things you can do to help the words flow so that you can come up with a unique, happy caption:
Speak from the Heart

If you are bursting with joy when making the post, try to speak directly from the heart. While your first draft may be a bit too excited to post, focus on getting your emotions on a page. After that, take a short break, then revisit what you have written, editing it to something that would be appropriate for Instagram.

Listen to Happy Music

Sometimes listening to happy music can raise your spirits, which may inspire the words of joy you need for your caption. Seek out instrumental songs that can still move your soul, but won't distract you with someone else's words.

Check Out What Others Have Said

Look through quotes about happiness. Or search for joyful posts on Instagram using one of the hashtags listed below. Try to find a connection with others who have spoken about good days, then continue the conversation with your own post.

Try to Write Poetry

I know what you're thinking… you're here to learn how to write a caption and poetry seems to be a step above that. The good news is that everything can be improved with practice. Start with writing haikus and work from there. Eventually, it will become a lot easier to write the captions you need.
If you want your post to get some extra attention, you may want to add a few hashtags after your caption. Fortunately, there are several sad hashtags from which you can choose. The following are 10 popular tags to use when posting happy content:
#happy

#mindset

#positivevibes

#love

#instagood

#smile

#summer

#inspiration

#lifestyle

#goodvibes