Not sure which digital marketing management tool is for you? Worry not. I've done my research and have compared the features and services offered by Hootsuite and Loomly. Let's find out which one best suits you and your business.
Hootsuite is one of the leading management tools for social media platforms today. It allows users to schedule and manage posts, create and monitor campaigns, view paid ads, and learn and improve their brand with social media listening. Hootsuite is a great to for the smallest businesses to the largest enterprises.
Pros
Hootsuite is a powerful social media management tool. Here are the advantages of using Hootsuite:
Free Plan

You can use Hootsuite for free. You don't need to pay for or subscribe to a plan for you to use it. This free version is perfect for small businesses who want to manage their digital marketing campaigns better but don't have the budget for paid tools yet. However, note that you only have access to the bare minimum features of Hootsuite with the free plan.

Great Integration with Social Media Platforms

Hootsuite has made it a point to become an all-in-one social media management tool. With this, it caters to several social networks for integration. To name a few, you can connect Facebook, Instagram, Twitter, YouTube, TikTok, Pinterest, and LinkedIn.

Team Access

You no longer have to do everything yourself. You can assign team members to manage Hootsuite processes with the Team, Business, and Enterprise plans. Having team access can help streamline your business's workflow. Hootsuite can help you become a more effective and efficient social media marketing team.

Post Scheduling

It can be tedious to publish content every day at a specific time. It's also a burden to remember to do so. Hootsuite helps with this dilemma. You can schedule multiple posts in advance so you can focus on more important tasks throughout the day.

Available on Mobile

The Hootsuite app also has a mobile app version. This makes it easier to access and view your campaigns on the go.

Customizable Analytics

Hootsuite provides detailed yet easy-to-understand analytic reports on both your organic and paid posts and campaigns. You'll be able to read more about these analytics below.

Hootsuite Apps

You can connect different apps to Hootsuite. Here are a few examples of apps you can connect with Hootsuite:

Panoramiq Insights
Vidyard
Notion
Canva
Shopview
Figma

With the help of these apps, you can fully take advantage of Hootsuite as a social media management tool.
Cons
Hootsuite may not be for everyone. Listed below are possible dealbreakers about Hootsuite.
Price

To be honest, the more premium features of Hootsuite are only available on the pricier plans. You'll have to pay more to get more which might be okay if you're a big business. However, startups and SMEs may not get the features they want or need.

User Interface

This might be a subjective con of Hootsuite. Not everyone appreciates the columns and tabs of Hootsuite. Some may find this interface confusing and outdated.

Not the Best Management for Engagements

While you have a centralized space for messages and comments, Hootsuite still has a lot of room for improvement in managing these engagements. You can't easily manage your messages as you do with your emails, but rest assured that Hootsuite has launched updates to make this a better feature on the software.

Tech Support

You'll encounter a modest learning curve with Hootsuite. While learning its ins and outs, you'll probably need help from their tech support. However, you may find yourself waiting for answers longer than usual. Hootsuite's tech support is also an improving service of the software.
Hootsuite Features
Here are the many social media marketing features of Hootsuite.
Scheduling and Managing Multiple Posts

Handling multiple social media accounts can cause confusion if you don't use a management tool. Without a tool to help, you can easily miss publishing schedules, thus losing engagement and exposure.

With Hootsuite, you can schedule unlimited posts in advance to ensure that you publish your posts at optimal times of the day. Furthermore, you can manage these scheduled posts on the Hootsuite dashboard to see how well it does in terms of engagements and other metrics.

One Place to Manage Multiple Social Media Accounts

Hootsuite centralizes all the interactions and data from your social media accounts onto a single dashboard. This makes multi-account management easier for everyone involved. With this tool, you can manage your posts and marketing campaigns for all the social networks.

Hootsuite also collects all the messages and interactions you get from several different social media sites. This way, you get a bird's eye view of all the messages you receive, so you can send relevant and timely responses. It also makes it easier to engage with your audience since you can easily view comments and mentions in one place.

Campaign Management

Marketing campaigns are vital for any business. With Hootsuite, you won't have any problems creating, managing, and assessing your campaigns. The Hootsuite tool has also made it easier for you and your team to create and contribute to different campaigns in one Content Campaign space.

Hootsuite also allows you to assign the following attributes to different campaign posts:

Link tracking parameters
Link shorteners
Tags

What's more, you can analyze how well these campaigns are performing to make the necessary adjustments.

Ads Management

Not all content are organic posts. Paid advertisements are also essential to grow your business online. Hootsuite Ads enables you to manage and monitor your ad campaigns on different social networks such as Facebook and Google.

These paid ads can also bring your collaboration opportunities with other brands or personalities. On Hootsuite, you'll easily see who wants to collaborate with you along with the other important data analytics.

Post and Campaign Analytics

It's important to know if your posts are gaining engagement and if your marketing campaigns are working. You need to see if these online activities produce measurable results that help your business or brand. This is why Hootsuite offers advanced analytics of your social media activities.

Hootsuite provides visual representations that summarize the overall performance of your online activities. Moreover, Hootsuite helps to pinpoint the best times to publish content. By doing so, you can increase page traffic, boost engagements, and overall produce better results.

Social Media Listening

Social media listening is monitoring people's opinions regarding your brand or business. It's also one of the best services offered by Hootsuite. So, how can you benefit from social listening?

By learning about what your audience is saying about your brand, you can better understand them, your target audience. You create campaigns that they are more likely to interact with. Furthermore, knowing what they're saying about your product or service can help you make the correct and most suggested improvements, thus satisfying your market.

Through social media monitoring and listening, you can discover and resolve customer problems and even improve customer relationships in the process.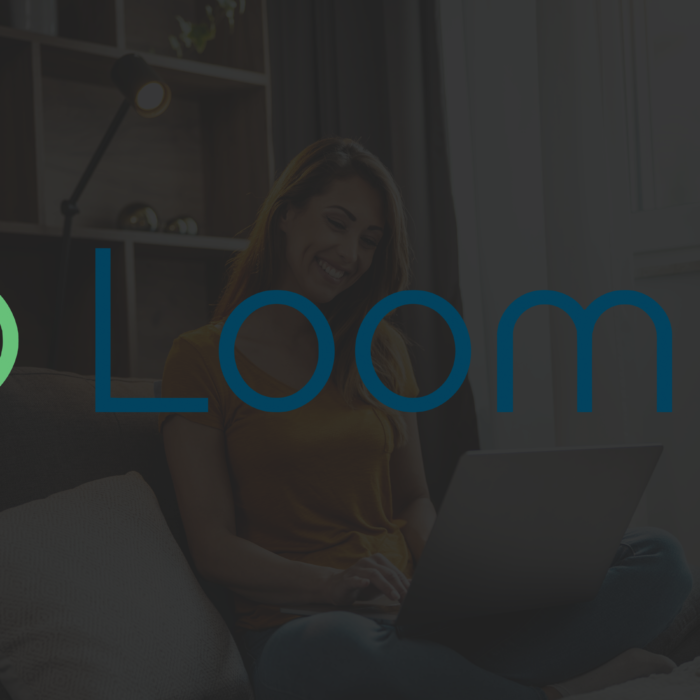 Loomly is a service software dedicated to meeting your social media marketing needs. It's a one-stop tool to brainstorm, create, and manage several media posts on different social networks. Loomly offers post ideas and generates post previews to help you create and curate your posts beautifully.
We'll explore more about the pros, cons, and major features of Loomly below. This will give you a general idea of the tool and help you understand how powerful it can be when used efficiently.
Pros
We've listed the advantages of Loomly as a social media management platform.
Enhanced Workflow

Loomly uses an Approval Workflow system that helps keep all everyone aware of the activities that are happening on the different social media platforms. This way, admins and managers will have an easier time keeping track of the posts and campaigns.

Custom Post Edits for Every Platform

Each social networking site processes and displays posts differently. What may work on your Facebook page may not fit Twitter's character restrictions. Loomly has made it convenient for users to edit their content specific to each platform.

Reasonably Priced

What's great about Loomly is the number of features and services you get at such an affordable price. Their plans start at $26 per month, while their most expensive plan is $269, which is still cheaper than most of its competitors.

Helps with Post Optimizations

Loomly has a feature that helps you optimize your posts and campaigns. You can use the Hashtag manager and Unsplash integrations to improve your content.
Cons
Nothing is perfect, and Loomly is no exception. Here are a couple of disadvantages when using Loomly.
No Instagram Integration

Despite trying to be an all-in-one social media marketing tool, Loomly does not have Instagram integration. Sadly, you can manage all other social media accounts except for this one.

Lacks Social Media Listening

Unfortunately, Loomly is one of the social media management tools that does not offer social media listening. You won't have any idea what your consumers are saying about you and your brand, so you won't know what improvements and adjustments you need to make to increase engagement.

Free Version Not Available

Unlike Hootsuite, Loomly does not offer a free version of its management tool. You are only given a 15-day free trial period, but after that, you'll have to pay a minimum price to use Loomly's features. Check out the different plans they offer here.
Loomly Features
You can check out its core features to learn more about the capabilities of Loomly as a social media management tool.
Post and Ad Previews

With Loomly, you can preview your content on different social media platforms. These previews are important because you want your posts to look great and not all wonky.

Previews will also ensure that your text doesn't get cut, especially on Twitter where character count is important. You can also make the adjustments needed to photos making sure they fit the platform's requirements.

Post Scheduling and Automated Publishing

Loomly enables you and your team to schedule posts on your social media accounts. You won't have constantly think about or wait for publication dates and times. Automated publishing also helps keep your account active to gain traffic and engagement.

Post Ideas

This is a simple yet helpful feature of Loomly. Post Ideas can help your brainstorming process for campaigns and day-to-day postings. After a while, you may be drained of ideas for your content. These ideas, and even hashtag suggestions, are based on trends, events, and effective social media practices. From these data-driven ideas, you can create posts with ease. So, this feature greatly helps social media managers and the rest of the marketing team.

Content Library

Loomly's Content Library enables its users to browse all its media content in one space quickly. With this library, you'll never have scattered photos and videos. Organize these files with ease and view them all in one place.

Interaction Management

Managing your interactions and engagements with your audience for all your social accounts has never been easier. Loomly has allowed you to centralize all the messages, comments, and other engagements. Never miss another message again, and keep your engagements high.

Real-time Analytics

Once you've published a post, you can instantly view its performance based on engagement metrics. Loomly analyzes even posts you've published before you started using the tool. This analysis can help you determine which posts to replicate and which to avoid or scrap totally.

Ads Manager

Worried about your paid campaigns? With Loomly, you can be confident that ad posts will also be handled. You can create and monitor ad campaigns using Loomly. So, you can grow your online presence both with organic and paid content.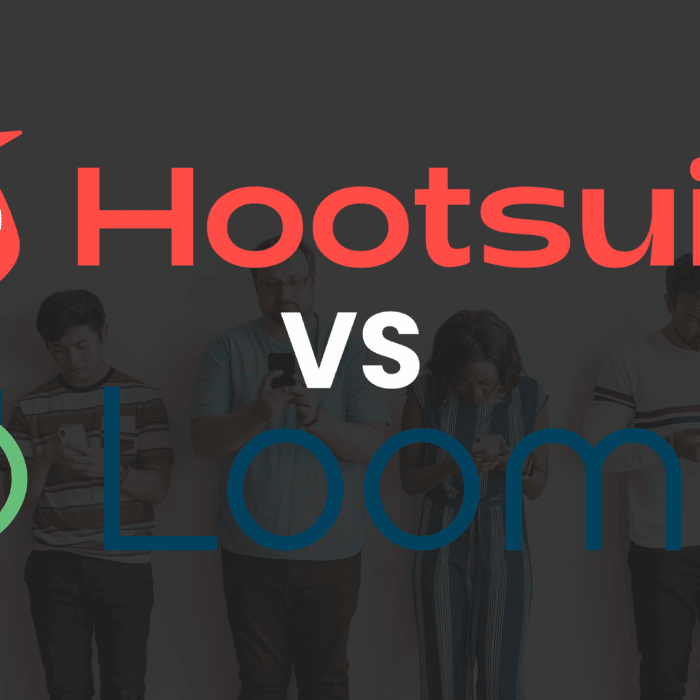 Hootsuite Vs. Loomly Comparison
Both Hootsuite and Loomly have enticing features and services. However, we're here to tell you their main difference that will hopefully help you make the right decision when choosing between the two. Below are points of comparison for both market management tools.
Ease of Use

When it comes to ease of use, Loomly overshadows Hootsuite. Loomly has a user-friendly interface. You can easily navigate through your dashboard because the layout is intuitive and easy to navigate.

On the other hand, Hootsuite is stuck with its outdated multi-column interface. Not only does this confuse some users, but it also has not kept up with the modern trend for user interfaces.

Price

Despite offering a free plan for its users, Hootsuite is still more expensive when you look at its paid plans. Here are the plans and the respective prices of Hootsuite plans:

Free Plan
Professional Plan: $49 per month
Team Plan: $249 per month
Business Plan: $739 per month
Enterprise Plan: Custom pricing

View the features included in these plans here.

On the contrary, Loomly may not offer a free version, but it does offer cheaper plans. Here are the plans and their prices:

Base Plan: $26 per month
Standard Plan: $59 per month
Advanced Plan: $129 per month
Premium Plan: $269 per month
Enterprise Plan: Custom pricing

View the features included in these plans here.

Features

Both marketing management tools have their merits. It depends on your needs to decide between Hootsuite and Loomly.

However, the biggest dealbreaker would be the Social Media Listening feature. Hootsuite has an advantage in offering this service. It's an amazing tool that helps you know what your audience needs and wants. Social media listening lets you figure out what problems your customers encounter when using your product or service. This can help you improve the weaknesses of your services.

But if you can live without that feature, then you'll be alright using Loomly. It has helpful content-related features such as post ideas, content library, and post previews. Apart from that, both tools have almost the same features.
Considering those three main factors, you can decide for yourself which social media marketing software wins.