Still, there are some functionalities and features that these two overlap, and many people are wondering which is the best one to use for their social media strategy.
For this post, we've tested and reviewed both apps to examine their differences and give you our verdict. Specifically, we've tested Hootsuite's Professional Plan and Sprinklr Lite's two products, Modern Care and Modern Research, while also doing a deep dive into what people think about these two competing platforms.
So, join in as we explore Hootsuite VS Sprinklr and compare them side by side. Let's get started.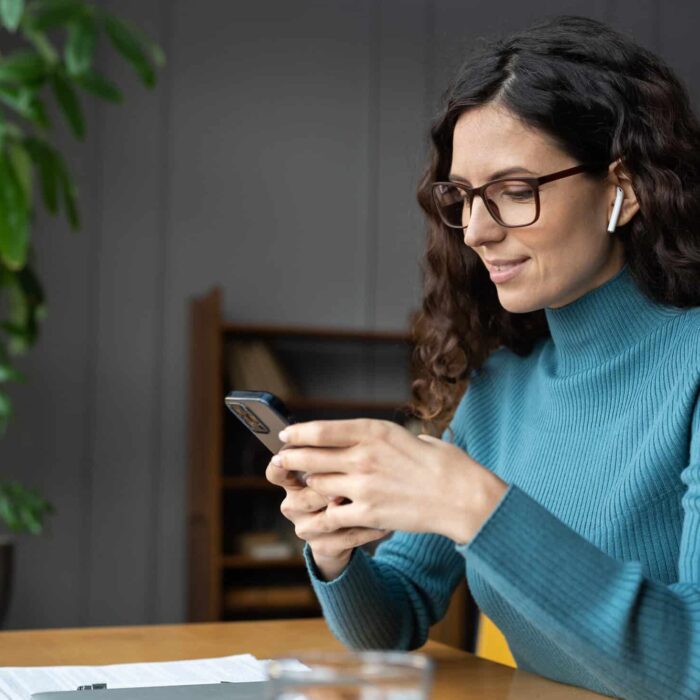 Created way back in 2008, Hootsuite is a popular social media management platform that allows users to run multiple social media profiles in a single dashboard. Ryan Holmes originally needed this tool to manage accounts from his digital services across various social media platforms. Now, it's being used by millions of people around the world. It's also trusted by giant companies like Domino's and Longchamp Paris, as well as organizations and institutions such as Georgia State University and The British Museum.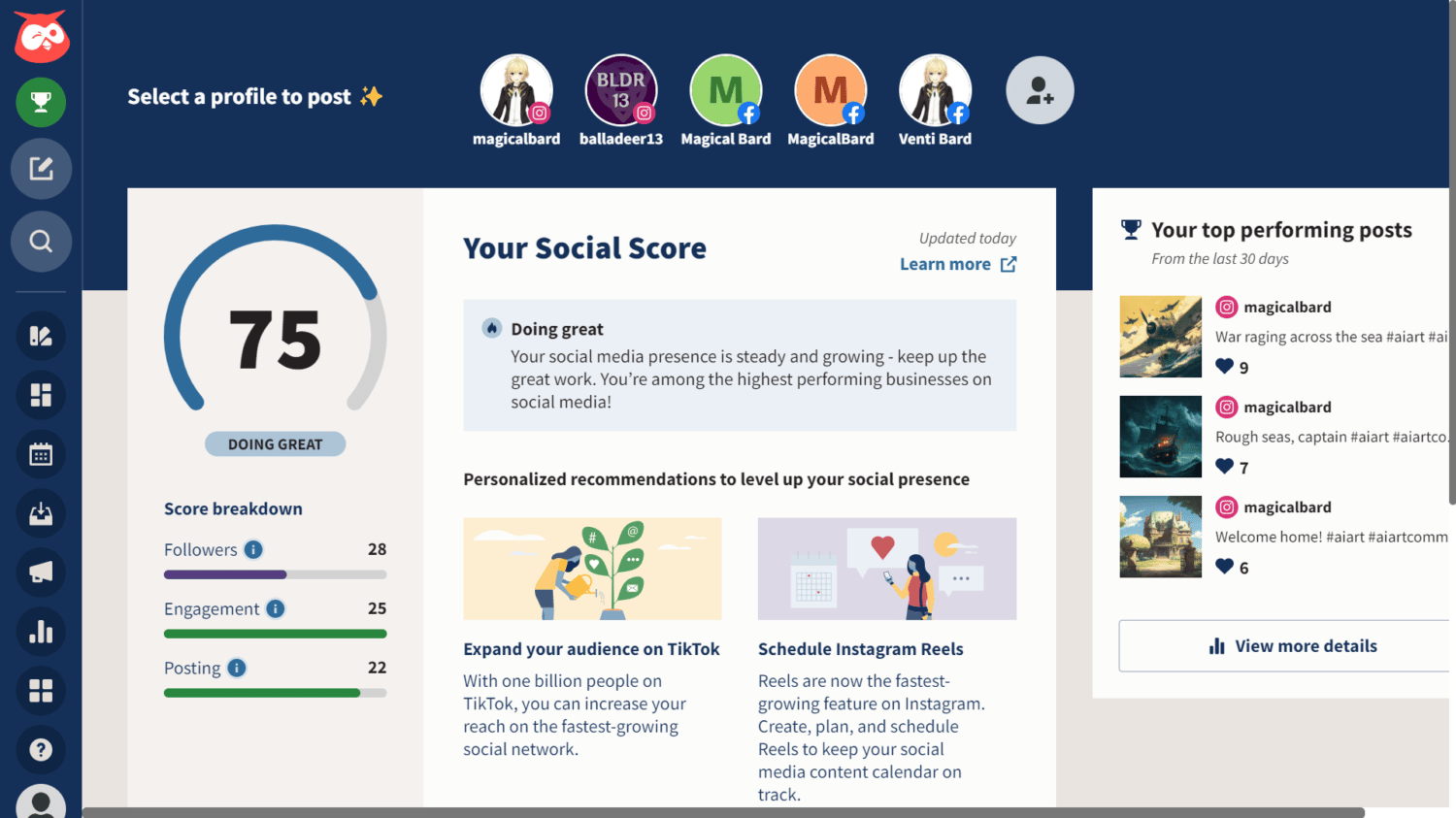 Hootsuite has tons of awesome features, such as social media posts scheduling, analytics, and comments management. Over the years, Hootsuite was able to add new functionalities, including social media listening, ad management, and a lot more. Users can also install 150+ third-party tools from their app library that could help them make content scheduling and planning a lot easier.
To use Hootsuite, you need to pay a monthly subscription for as low as $49. You can also take advantage of their 30-day free trial, but you need a credit card to sign up. After your trial ends, you can downgrade to their free-forever version, however, it's very limited.
Below are the pros and cons of Hootsuite, in comparison to Sprinklr.
Pros
Easy to use

Hootsuite has greatly improved its UI since its launch, and as someone who has used it periodically throughout the years, I could see they constantly update their product to meet users' needs. Although there are still some tools on Hootsuite that could use an upgrade (such as multi-image posting on Instagram), overall, it's pretty straightforward to use.

All of Hootsuite's core functions can be accessed through their respective tabs on the left sidebar, including the post-creation button. If you are still having trouble navigating around their website, you can turn to their "Help and Resources" center to chat with customer support.

All-In-One Social Media MANAGEMENT TOOL

Hootsuite is primarily known for giving users the ability to schedule posts in advance, but did you know it also has other neat tools that can help you run your profiles more efficiently?

Among the other features Hootsuite has are social listening, analytics, and ad management.

INTEGRATES WITH MAJOR SOCIAL MEDIA PLATFORMS

No matter what major social media platform you use, Hootsuite can help you post and schedule messages. Moreover, you can also moderate comments through the Streams and Inbox features of Hootsuite.

MORE REASONABLY PRICED

While Hootsuite is often considered one of the more "expensive" services when it comes to content management, compared to Sprinklr, it's certainly cheaper. Hootsuite's plans start at $49 per month. On the other hand, you'll need to contact Sprinklr directly to request a demo and get customized pricing depending on the set of features you want.
Cons
VERY LIMITED FEATURES FOR LOWER-TIER PLANS

Hootsuite certainly has cheaper plans (and they even have a free version available), however, some features that would've been useful are only accessible if you subscribe to their higher-paid plans. For instance, the ability to invite other team members is only available for Team Plans (which costs $249) and above. The social listening tool which Hootsuite has is only available as an add-on, and availing of this feature will cost you more money.

NEED THIRD-PARTY TOOLS AND APPS FOR OTHER FUNCTIONS

Having 150+ app integrations is absolutely cool. With that, however, you'll have to set up and install every single one of them. For example, Hootsuite integrates with Canva which is great if you need to create new content right away without leaving the platform. You'll have to log in to your Canva account to do so, and if you don't have an account yet, you will be required to create one. The same goes for most of the third-party tools offered on Hootsuite.

Another thing is that some apps aren't free to install. Premium apps can cost up to $9.99/month.

OCCASSIONAL BUGS AND LAG

A number of user reviews on websites like TrustRadius and GetApp complain about encountering bugs on the platform. People usually report slow bulk uploads, images failing to upload, and app integration errors.

Personally, there are also a few times I encountered similar errors and minor inconveniences, such as having trouble moving around posts to adjust their schedule on the social calendar, as well as social media platforms disconnecting occasionally. To be fair, bugs and annoyances such as those mentioned should be expected on any app or software.
Hootsuite Features
Below are some of Hootsuite's best features:
Social Media Calendar and Planner

With Hootsuite, you can easily create and schedule messages to any of these 7 major social media networks:

YouTube
Facebook
Twitter
Instagram
TikTok
Pinterest
LinkedIn

Social Media Planner/Calendar | courtesy of Hootsuite

Hootsuite also allows you to draft social media posts to re-edit and schedule them later.

The social media calendar also allows you to adjust post schedules. For example, if you have a message scheduled to be posted at 10 PM tonight, you can move it to the following night just by dragging the image on the social media planner.

How far in advance can you schedule on Hootsuite?

Hootsuite requires you to schedule at least 6 minutes into the future for regular posts and 30 minutes for videos. We also tested how far you can schedule posts on Hootsuite, and found out that you can actually set a message to go out even a few years from now. How cool is that?

150+ App Integrations

Apps and Tools Integrations on Hootsuite | courtesy of Hootsuite

Hootsuite has 150+ app and tool integrations which could help you run your social media profiles accross different social media platforms easily. Some of the apps you could install on your Hootsuite dashboard are:

Canva
Hubspot
Vidyard
Shutterstock
Canto
Bynder
WordPress
Lately AI
Digizuite
Copysmith
Issuu
Google My Business
Shopview
and many more

Inspiration Tab

Need more content ideas? Hootsuite's "Inspiration" tab got you. Through this easy-to-access feature, you can browse lots of ideas for your posts or campaigns.

Hootsuite Inspiration Tab | courtesy of Hootsuite

The "Inspiration" tab has four categories: Convert, Educate, Inspire, and Entertain. So, for instance you are looking for a post idea that your followers could relate to, click the "Inspire" category to search for easy-to-use templates you can customize to your liking.

Streams

Hootsuite Streams Tab | courtesy of Hootsuite

The "Streams" tab is where you can see everything that's happening on your social media profiles. You can view all your previous posts in a stream, as well as scheduled content. Moreover, you can also now customize your boards so you can view only what you need and want without the needless clutter.

Inbox

Hootsuite Inbox | courtesy of Hootsuite

While you can also respond to comments via the "Streams" tab, Hootsuite's "Inbox" feature is a better place to view and manage your messages. You can filter messages by privacy level or social profile. The "Inbox" feature allows you to moderate all comments and messages in one place, without ever leaving the platform.

Ad Capabilities

Hootsuite also lets you manage ads right on their website. However, the social ad feature is only available in the Enterprise plan.

Analytics

Hootsuite has an excellent reporting feature where you can see how well your profile and posts have performed over the last 30 days. You can see post impressions, engagement rate, and other important data of certain business channels you manage.

Although still in beta, Hootsuite's "Competitive analysis" feature helps you compare social media profiles side by side, such as your own and your competitor's. By reviewing how other brands and influencers in your niche create content, you can get an idea on how to improve your own social media strategy.

Hootsuite's analytics tool supports multiple platforms, too.

Social Media Listening

Hootsuite's social media monitoring feature allows you to know what people think of your brand. With this, you can create better social media strategy since you will have an idea what your audience likes and what they expect of your brand.
Now that we've covered Hootsuite, let's review what Sprinklr offers, its pros, and cons.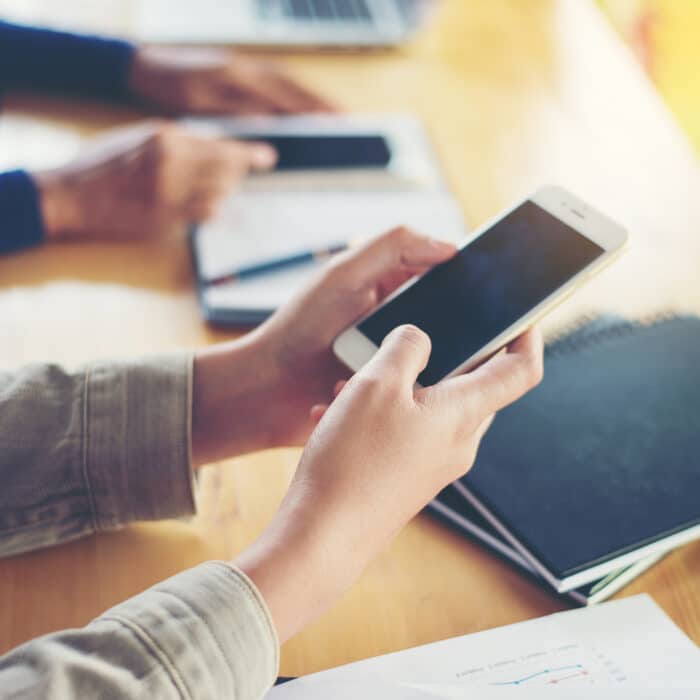 Sprinklr is a SaaS (service as software) platform that focuses on customer experience management. Unlike Hootsuite which concentrates more on creating and spreading content throughout social media platforms, Sprinklr is created with improving customer experience in mind. While it has social media publishing and reporting capabilities, Sprinklr can do so much more than those, including marketing, social media research, monitoring, advertising, collaboration, and the list goes on.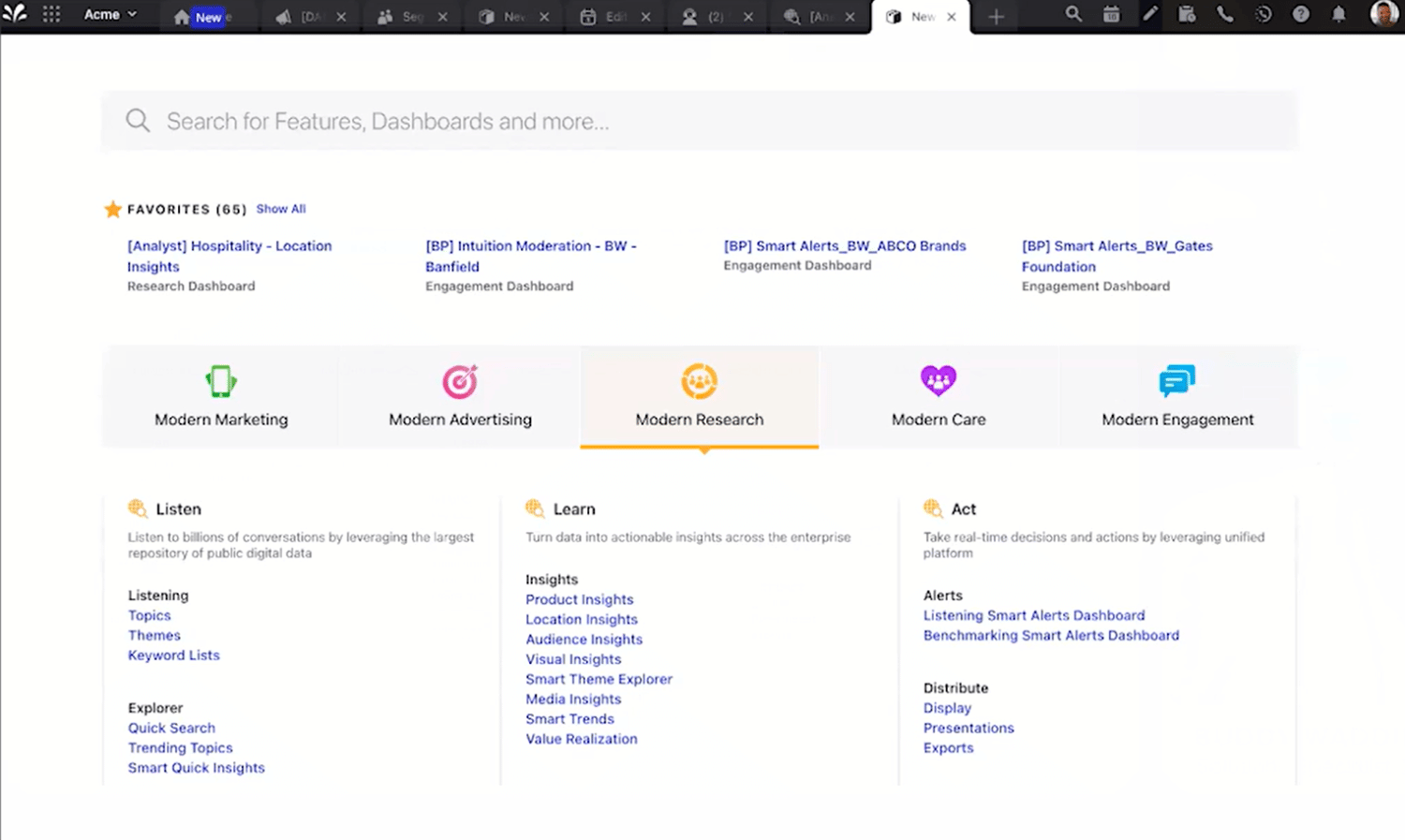 Like a lot of startups that took off in the 2000s decade, Sprinklr also had an interesting beginning. Ragy Thomas built and originally ran Sprinklr in his guest bedroom, funding the company himself at first. Within just a few years, Sprinklr attracted a number of big-name clients, including Cisco and Microsoft.
Ever since it was launched, Sprinklr continued to focus its efforts on creating a unified CXM platform for medium to large enterprises. That said, it was quite expensive. Moreover, you will have to request a demo to get custom pricing.
While perhaps it's not common for content creators and influencers to use Sprinklr as their main social media management tool (mainly because of how expensive it is, which we will discuss later), Sprinklr does offer some intriguing features that could potentially level up your social media growth and marketing strategy.
Before the start of the pandemic, Sprinklr started offering Modern Care and Modern Research, which are supposedly the lite versions of Sprinklr. Unlike the classic single platform that Sprinklr originally has, Sprinklr Lite can be availed by paying a monthly subscription. There is also a free trial available for both products, which is fantastic news for anyone who would like to test out Sprinklr.
Sprinklr Modern Care

Sprinklr Lite Modern Care Home | courtesy of Sprinklr

Sprinklr Modern Research

Sprinklr Lite Modern Research Home | courtesy of Sprinklr
Below are pros, cons, and main features of Sprinklr.
Pros
All-In-One Social Media, Marketing, and CXM Platform

Sprinklr's aim is to create a unified CXM platform that can do everything from providing customer support to interpreting data pulled from various sources across the internet to help users deliver better services or products. It might not be an exaggeration that when it comes to customer experience management, Sprinklr can accomplish it all in a single platform.

Some of the things you can do using Sprinklr are:

Respond to and resolve customer tickets in a timely manner, no matter which business channel they sent it from. Sprinklr lets you integrate more than 30 business channels, from social media networks like Facebook to messaging platforms, even via SMS.
Search for keywords across the internet to easily gauge what people think about a certain topic. Through this tool, you can also view how many times it has been mentioned, if there is any recent news you should know about it, and even audience demographics.
Learn current trends across the world. You can also filter it through brand, country, category, and trend severity.
Deliver content to social media accounts.
Collaborate with a team.

Streamlined Workflow Management

Sprinklr makes it easy for your team to stay productive with its various tools that help in workflow management. You can delegate tasks to other members, as well as create teams that have specific purposes. For instance, you can make a team that could handle customer complaints separate from another group whose role is to respond to queries.

Customization

A lot of features on Sprinklr are customizable, which is great if you want things in a certain way to become more efficient. From report creation to workflow management, personalization can be done easily on Sprinklr. You can also choose which features and modules you would like to have.

In-Person and Online Training Available

Because there's honestly a lot to learn about Sprinklr's software, they offer both in-person and online training. Certification programs are also available.

AI-POWERED

Sprinklr utilizes its own AI, called Sprinklr Intuition. Its AI pulls data from all over the virtual space and analyzes it for users, helping them make informed decisions for their brand. It's honestly a very impressive tool, and the information I got from the tool was fascinating.
Cons
EXPENSIVE

It's no secret by now that Sprinklr is indeed expensive. Majority of Sprinklr's clients are medium to large enterprises, including some of the biggest companies in the world.

Putting Sprinklr's core software (the unified CXM software which you need to request a demo and pricing), they also have Modern Care and Modern Research. One costs $250 a month, while the other is $99 per month, respectively.

SOCIAL PUBLISHING CAPABILITIES

Modern Care's basic function is all-in-one customer support. On the other hand, Modern Research deals with gathering the current trend and data that are relevant to your business, then analyzing it for you.

As you can see, none of the two offers content publishing capabilities. Sprinklr's editorial calendar is available on the Unified CXM platform and on Modern Marketing.

STEEP LEARNING CURVE

With the vast features Sprinklr has, it takes time to familiarize yourself, let alone, master them. There are so many tools available on Sprinklr that you might actually need to spend hours studying how they work. It can easily overwhelm any newbie to the platform.

If you're not sure where to begin, there are tons of tutorials online.

Plus, Sprinklr offers certification courses and CXM training on Sprinklr University. Some courses are paid, while others can be learned for free.

Anyway, Sprinklr will walk you through the process upon signing up for their services. But if you want to go deep into their tools, you'll need to explore the software and discover them yourself.
Sprinklr Features
Below are some of Sprinklr's features:
Social Media Listening

Product: Unified-CXM, Modern Research

Social media listening is a tool used by marketers to monitor public conversations about your brand as well as your competitors and relevant keywords in your niche. Sprinklr has some of the best tools when it comes to social monitoring. Their AI learning machine gathers information across the vast reaches of the internet, and then sifts through the details to find anything that may be relevant to you. This tool is also available in the Lite version, specifically the Modern Research product.

To demonstrate, say for example we're searching for the keyword "AI":

Screenshot showing part of search results of the keyword "AI" | courtesy of Sprinklr

With the use of this tool, you will know important details including how general public feels about this particular topic, which demographic uses it more, and other data. These information are important to know so you can better strategize your content.

SMART TRENDS

Product: Unified-CXM, Modern Research

Sprinklr Modern Research Smart Trends function | courtesy of Sprinklr

Modern Research's Smart Trends allow you to gauge the current topics of interest in the world. You can also narrow the search down by filtering the results into brand, country, category, and trend severity.

Customer Support

Product: Unified-CXM, Modern Care

Better customer experience is the stated goal of Sprinkl software, and so naturally, customer support is one of their primary tools.

Sprinklr's Modern Care is built to do exactly that. Using their platform, you can handle all customer needs that come your way via the ticketing system. Sprinklr integrates with 30+ channels, so no matter where your client sends their message, you can resolve it from the platform itself.

Platforms that can be integrated to Modern Research | courtesy of Sprinklr

Content Management

Product: Unified-CXM, Modern Marketing & Advertising

Though not available on either of the Sprinklr Lite offerings, content management can be done on the unified-CXM platform and on Modern Marketing & Advertising. There are tools for content planning, marketing analytics, and employee advocacy.

MARKETING ANALYTICS

Product: Unified-CXM, Modern Marketing & Advertising

Sprinklr has a robust and customizable analytics tool that allows you to see how your campaigns are performing across various business channels. It also integrates with other websites and applications, like Adobe and Google Analytics.

Collaboration

Product: All

Sprinklr makes it easy for teams to collaborate. Although to be honest, it might take you a little while to set things up according to your preferences. However, if you have a system in place, doing and delegating tasks will be more efficient.
As I've said already, Sprinklr has tons of features to be discovered yourself. So if ever you are interested in getting Sprinklr to manage your brand's accounts all over the internet, try one or two of their products first. With this, it will be easier to get a grip on this powerful tool.
Hootsuite Vs Sprinklr Comparison
In this section, we will compare Hootsuite and Sprinklr on three main criteria: Ease of Use, Features, and Pricing.
Ease of Use

Hootsuite is hands down, the easier platform of the two. Sprinklr's difficulty mainly lies in the fact that it has tons of tools and features on its Unified-CXM. Because Sprinklr lets its users customize their system down to the details, it could take some time to learn the ropes completely.

Moreover, all of Hootsuite's core features can be easily found on the left menu. Though we mentioned you'll have to sign up for an account on some of the third-party apps you integrate with the platform, those tools aren't absolutely necessary. You can still enjoy much of the platform's features without having to install apps, though they would be great to have, to be sure.

Features

Sprinklr has definitely more features than Hootsuite. What's more, their tools are in-house: meaning, the tools are right within the platform itself, and not coming from a third-party app. Additionally, Sprinklr also allows you to integrate apps and systems crucial to your business.

Pricing

Hootsuite is more affordable than Sprinklr overall.

Hootsuite offers cheaper paid subscription plans, a free trial, and even a free version of the app.

On the other hand, Sprinklr needs you to contact them for custom pricing. Modern Research and Modern Care costs $99 (1 person only) and $250 per month, respectively. Now, unless anyone talks to Sprinklr directly and states which modules they require, there's no way to say how much exactly Sprinklr's Unified-CXM platform costs.

Considering most of their clients are big companies and it's enterprise software, the license could cost up to several hundred thousand of dollars.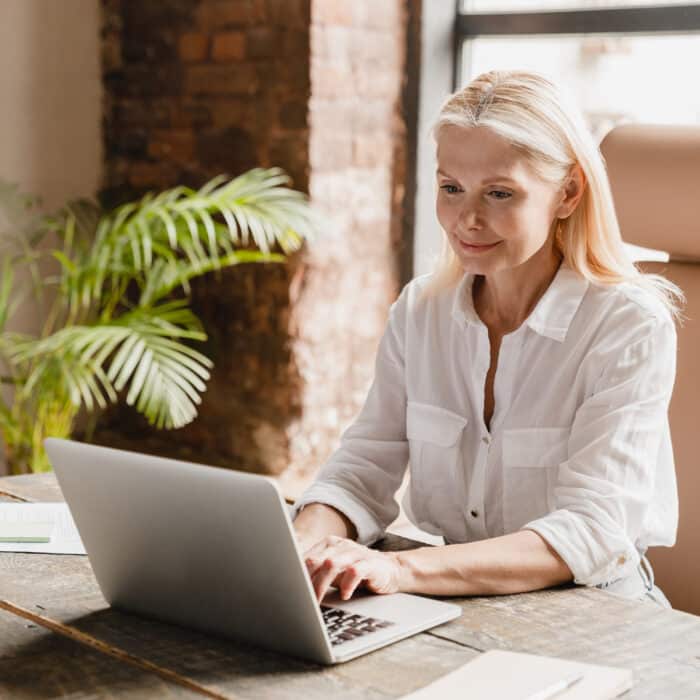 Hootsuite vs Sprinklr: Which is best suited for me?
Depending on what you need, either of the two could be the perfect tool for you.
However, even though Sprinklr can be used by small businesses, content creators, and individual influencers, it might not be the most practical choice. It can be expensive and takes time to master.
Hootsuite is definitely way easier and its cheapest plan only costs $49. If you are working with a team, pricing can range from a couple of hundred bucks to a few thousand dollars.
On the other hand, Sprinklr is an undeniably powerful tool. Fortunately, they have a free trial available for their two offerings (Modern Care and Modern Research), so you can try it out for yourself without using a credit card.
Hootsuite VS Sprinklr Comparison Table
Still, having a hard time deciding? Here's a quick comparison table on Hootsuite VS Sprinklr: