It may seem like the app takes it easy on its users because anyone can tweet anything, but in reality, the sanctions that Twitter puts on those who violate Twitter's rules are one of the worst.
So whether you are suspended right now or otherwise a healthy account who wonders how to avoid the circumstance, this post will cover everything you need to know about Twitter suspensions.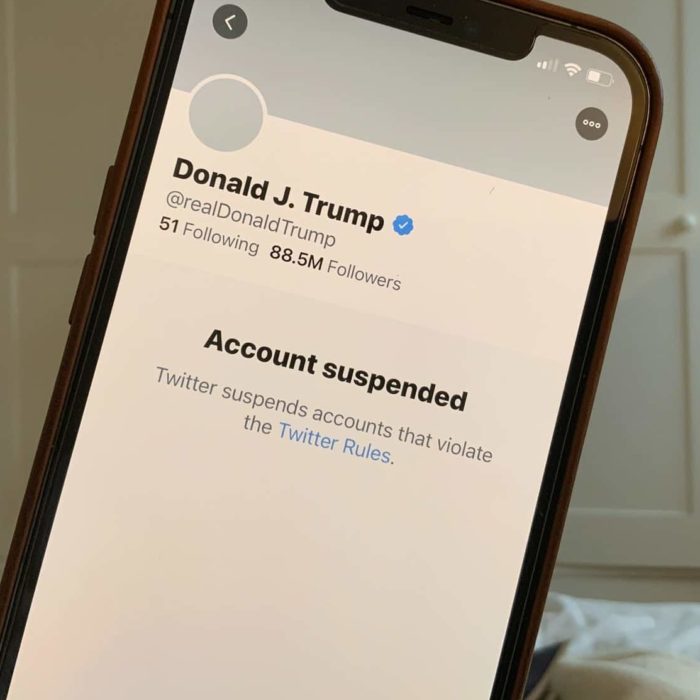 Twitter Account Suspended? Typical Reasons Why
Twitter suspensions are decided based on the app's policy. An account is suspended because it most likely violated the rules that Twitter imposes on its users. Violators can be identified by either Twitter's moderation or users' reports.
Depending on the nature of the rule being violated, there's a severity of enforcement that will range in scale. There's no definite duration on how long Twitter suspension lasts, but from the accounts of past suspended users, it is usually between 12 hours to a month or two (depending on the severity of violations done, whether minor or major). You will know more about them as you go through this article.
So within this timeframe, a suspended account can reflect on the following reasons why they could have been suspended in the first place.
Spam

Spam warning on Twitter. ctto

The suspension duration of sending spam is between 12 to 48 hours max.

Spam, according to Twitter, is a form of platform manipulation that brings a negative experience to some users. It is consecutive irrelevant engagement, including but not limited to duplicating tweets, scheduling similar tweets, creating or operating multiple fake accounts, manipulating trends, and sending unsolicited direct messages. These acts typically aim to drive inorganic traffic, such as fake follower counts, likes, or retweets that can either be for personal or commercial use.

Whether intentional or not, Twitter will warn users when they show spam activity for a short period of time, giving them a chance to change their Tweet content.

Spammy or Abusive Behavior

Since it is very easy to make an account, spammers create multiple Twitter accounts and engage in posts with irrelevant comments.

Usually exhibited by "trolls," this spammy or abusive behavior on Twitter constitutes unwarranted and duplicated tweets that stir up unnecessary arguments online. Tweet authors of this kind usually post or comment with demeaning remarks using slurs or misinformation.

Linking to Pernicious Websites or Malware

A sample of malicious website link warning on Twitter. ctto

Twitter suspends accounts that intentionally post links that deceive users into clicking on a malicious website and threatening one's cyber safety. These websites harm individuals by stealing their personal or private information and thus are not tolerated to be circulated throughout the platform.

Working closely with national security agencies and the outlines of the app's Terms and Service, Twitter sought these websites and their Tweet authors in a way that they won't have accounts falling to their tricks again.

Denying a Tragedy or Conspiracy Theories

Creating a misinformation or disinformation campaign on Twitter to deny a real-life event or pose unconfirmed speculations as truth is also another reason that a user can get suspended.

Guising your tweet as truth, the people who do these violating acts on Twitter aim to cause discomfort, impart incorrect knowledge, and, sometimes, hysteria to users. Thus, it needs to be suspended.

Impersonation

Vladimir Putin fake account created and suspended by Twitter. ctto

Making a fake or parody account to pose as someone else is strongly discouraged on Twitter. Especially if the said impersonator posts problematic tweets, it can be very alarming for the real person to be used for such reasons.

With most victims being renowned people, doing this confuses many leading them to cases of misinformation on the app. Due to these reasons, Twitter is quick to suspend fake accounts.

Uploading Sensitive Media

Automatic moderation of Twitter flagging a sensitive tweet. ctto

Twitter reserves the right to suspend Twitter accounts whose media content is overtly sensitive, having no clear regard for the other audiences on the app. Twitter always protects minors or those who easily get disturbed by content involving adult material, violence, and graphic images.

Twitter is always on the lookout for other users who abuse it by posting sensitive content. Hence, many tweets on Twitter have warning messages. But for some who consistently break this rule despite the warnings, they will then be suspended.

Posting Inappropriate Content

By definition provided by Twitter on one of their blogs, inappropriate content is something that shows dangerous acts, discrimination (particular country, gender, race, etc.), misrepresentation, profanity, and graphic violence. Twitter can be unforgiving to those accounts that post such content, making the app hostile to other users.

Promoting Illegal Activity

Twitter also watches out for those who promote illegal activity on the app including but not limited to supporting violence or terrorist groups, and encouraging acts of crime.

Violating Copyright Law

Suspended Twitter account notice due to copyright infringement. ctto

Twitter refers to Copyright as the unauthorized use of media (photo, video, music) uploaded to the platform. This also includes links to websites that contain copyrighted content. However, each copyright complaint is on a case-to-case basis as it's also stated on Twitter's Fair Use Policy whether a tweet is a case of copyright infringement or not.

The app takes this seriously by following the outlines of "The Digital Millennium Copyright Act" and immediately takes down the posts violating it. For extreme cases, a legal investigation is done to probe violating users and undergo due process when proven with legal offenses.

Misinformation Related to Any Medical Issues

Such accounts that deliberately spread medical misinformation resulting to confusion of the public are suspended by Twitter. One great example is the COVID-19 pandemic and the rise of conspiracy theorists aiming to debunk what science tells about the virus. Some people do these instances to divert other users from facts with formulated theories.

Regulated or Illegal Services and Goods

Twitter app strongly prohibits the use of the platform to promote illegal goods and services such as counterfeited or stolen items, drugs, human trafficking, sexual services, and unlicensed firearms.

Anyone who attempts to do any of these on the app will be suspended immediately, and authorities will be alarmed consequently.

Note: All Twitter accounts are encouraged to report any tweet that violates the rules mentioned above. This makes the action on Twitter's side to be more prompt and immediate.
What Twitter Rules Are the Worst to Break
Now that Twitter's policy is revealed, and being a certified Twitter user, you should think it's a bad idea to try breaking Twitter rules out there. Keep in mind that some of what was revealed constitute a serious violation, and real criminal offenses such as copyright infringement, libel, terrorism, and more follow them.
Now, it's time to know what consequences are stored for the rule breakers. As mentioned, punishments are severe for violations and abusive acts that will uniquely affect matters such as 'tweet level enforcement' or 'account level enforcement'. Below are some of the encounters gone through by both suspended Twitter accounts and other accounts' POVs.
Tweet Labelling

Twitter labelling a tweet sensitive. ctto

When other users pass by your tweets, Twitter moderation puts warning messages or notices over them. Others will then have the impression that your tweet might be age-inappropriate or sensitive, or not for the right country to view.

Tweet Deletion or Limiting Visibility

Unavailable tweets due to suspension, deactivation, and deletion. ctto

Twitter also has the capability to delete your tweets automatically and limiting tweet visibility depending on the severity of the violation done. This means that your tweets won't reach others' feeds. In addition, the tweet will remain locked until deleted by the author.

Stopping Violator-Reporter Interactions

Blocking an account on Twitter. ctto

This is like a "Cease and Desist Order" inside the platform app. When an account reports someone's tweet, this directly employs Twitter's rights to cut the ties between the two. As a result, the violator's tweets will never show up on the reporter's feed again.

Requiring Profile or Media Edits

Whatever you put on your profile will undergo Twitter's scrutiny. Anything that is found offensive or discriminatory on an account's username, name, bio, headline, and so on, is encouraged to be changed immediately.

Twitter makes sure that the account owner is aware of what profile or media content rules were violated. Your profile will remain unavailable until changes are made.

Account Read-Only Mode

Locked account notice on Twitter.

Suspension duration: 12 hours to 7 days max

Read-only Mode is being imposed on accounts that exhibited some negative activities on the app, thus giving them time to calm down. In this state, the user can only scroll through their timeline but cannot tweet or comment. The engagement is only limited to direct messages to your Twitter followers. For others, they will still see your account but with a warning.

Account Ownership Verification

Restricted Twitter account sample.

There are also instances where your account is temporarily unavailable or restricted. One way to gain access to it again is by verifying account ownership. This can be done by providing a phone number or email linked to your Twitter account.

Doing this also does Twitter a favor in identifying whether you made multiple accounts using the same login credentials for unethical purposes. In such cases, there's a chance that you might not be able to create an account ever again due to your violating behavior.

Account Suspension or Limited Functionality

Suspension duration: up to 14 days and beyond

Permanent suspension is the most serious form of a step taken by Twitter just to remove your account on the platform. You won't be able to tweet, reply, send direct messages, and much more–get access to your account.

Twitter unsuspending suspended accounts.

Upon logging in to your account, you will receive a notice from Twitter Support via email or in-app regarding your suspension, including the details of the offense, and what you could do about it.

For extreme cases, any new account that you create using the same login credentials used in your suspended Twitter account will also get suspended. You won't get out of the loop unless you convince Twitter to retrieve your account.

While suspended, an account owner can appeal by filing a report to the Twitter Support Team. There are also instances when an account's suspension becomes the talk of the town, and followers could rally in to help appeal to Twitter to unsuspend the account. Afterwards, time can only tell what happens next with that particular account.

Note: It takes a lot of evaluation on events before Twitter will release suspended accounts. So it is encouraged to be patient with Twitter's response to the appeal. To know more on the details of account notices, simply go to Twitter's Help Center through this link: https://help.twitter.com/en/rules-and-policies/notices-on-twitter.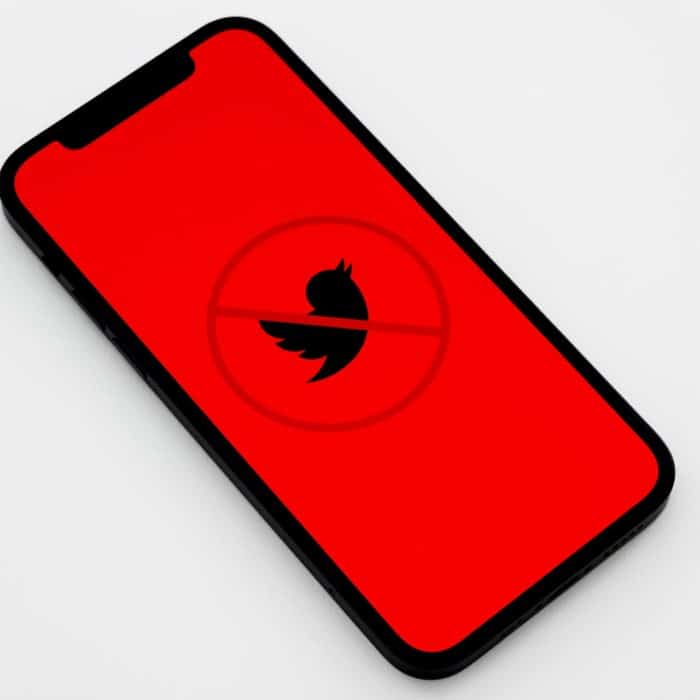 How Many Times Can Your Twitter Account Be Suspended Before You Are Banned?
Just as the sound of Twitter suspension could get any worse, getting banned is the severe enforcement action that Twitter can grant for those who repeatedly violated their rules. When an account is suspended, and still continues to exhibit multiple violations, chances are that account will be completely banned.
Not having a definite number of times, but a user with a notorious history of getting notices of account restrictions or suspensions with no respect for timeouts will suffer the account ban.
What Happens if Your Twitter Account is Banned?
A banned or permanently suspended Twitter account just means that the owner lost their account forever, and there is no chance of retrieving it back. Twitter removes your profile from every database so that any user won't be able to trace you. In addition, you won't be able to create new accounts unless you use an email or phone number that is different from your banned account.