Having an Instagram business account will allow you to get more exposure for your posts, bump up your followers, have an improved analytics tool, and boost your advertisement campaign. This is beneficial for business owners who make use of this social media tool to market their products and services.
This post will cover how to create an Instagram business account, fill out your business bio, use ads, and schedule your first Instagram posts.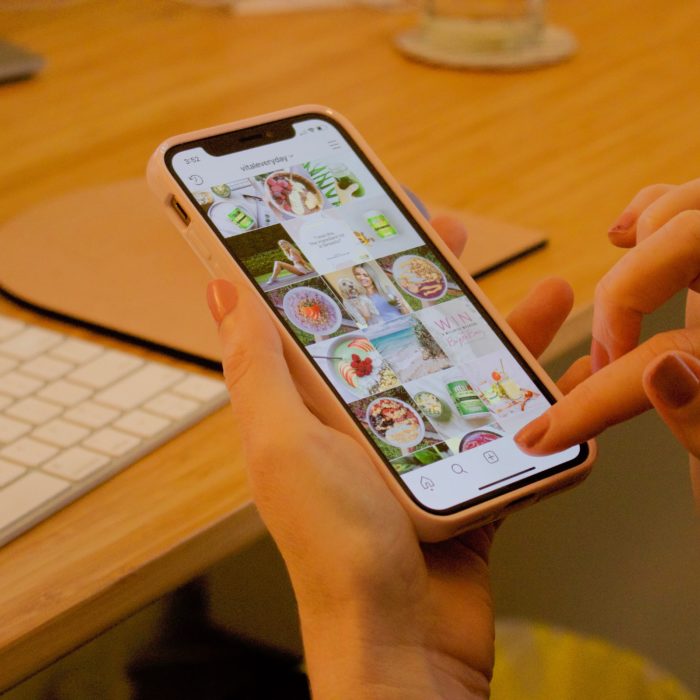 How to Set Up Your Insta Business Account
An Instagram business account offers your followers and potential clients an insight into your company and how it works. You can connect and interact with your customers and help spread awareness about your company's features, brand, and the benefits you offer.
Here's a step by step guide on creating your very own Instagram business account:
Step 1: Download Instagram App

The first thing to do to create Instagram business accounts is to download and install the Instagram app on your mobile device. The app is free to download and easy to use.

Step 2: Create an Instagram Business Account

While you can transition your personal Instagram account into an Instagram business account, it's generally better to create a second account using a professional email address. After you've set up your new account, verify it by checking your email and entering the verification code in the "Verify Email" section.

Step 3: Choose a Custom Username

Your Instagram username represents your brand or business, so choose something that people can remember. You can use your company name, website URL, slogan, product, event – anything that will make your brand pop in the eyes of your consumers.

To create a custom username for your profile, tap "Settings" in the top-right corner and select "Username." Type your desired username, then tap on the "Done" button at the top of your screen.

Step 4: Fill Out Your Instagram Business Profile

In your Instagram business profile, take the time to add relevant information about your company, add pictures of employees and products, and fill in contact information (such as your business email address). You can also use the company logo as your profile picture – anything that can help people connect with your business better.

To complete your profile, go to the "Settings" icon and select "Summary." There, you can fill in all relevant information that will help people understand your business account and what you have to offer.

Step 5: Add Bio

Once your basic business profile is complete, you can add a bio to give interested people more information about your brand. People want to know who they will follow in the business world. Your bio should contain relevant information about your small business, so they can determine whether or not your professional account is the right fit for their interests.

To add a bio to your profile, go to your "Settings" in the top-right corner of the screen and tap on the "Profile" section. You will then select the "Bio" tab where you can add a concise description that will explain why people should follow you or what are some of your company's specialties.

Step 6: Add Contact Information and Social Links

To fully fill out your business account, it is a good idea to include links to your website, any creator accounts you work with, and any other contact information.

You can add a website URL to posts by tapping the "…" button and then selecting "Add Link." You should then enter your site's address in the field that appears, and save it by pressing on the bottom corner.

Step 7: Connect A Facebook Page

If you have a Facebook business page, link it to your Instagram business account so you can post photos on both platforms at once. This will make things easier for you and give you more opportunities for promotion.

To link an Instagram account to a Facebook account, go to the "Settings" icon and select "Linked Accounts." You can then choose a business Facebook page you want to connect, and tap on the "Authorize" button.

To post photos on both platforms, just go to your business Facebook account and look for the "Publish" button. You can then select "Linked Accounts" to choose where you want to publish your content.

Step 8: Follow Other Business and Creator Accounts

When you have finished setting you your business account, start following other accounts on Instagram. Choose those that are somewhat relevant to your niche. Find other business accounts and Instagram influencers who you think may be interested in your services. This will help increase your exposure and give people more opportunities to connect with you on a regular basis.

To follow someone on Instagram, search for the business category that interests you. Scroll through your Instagram feed until you find posts you like. Then, tap their username and follow their account.

You can also search for Instagram influencers and public figures in the "Search" tab at the top of the screen.

Step 9: Establish An Instagram Strategy

Once you've created a profile and started following other accounts, you should start thinking about your Instagram strategy. Plan your branded content ahead of time, then create a content calendar, and then schedule posts for the day, week, or month ahead. Scheduling posts on Instagram is easy to do and can save you a lot of time when growing all your social networks.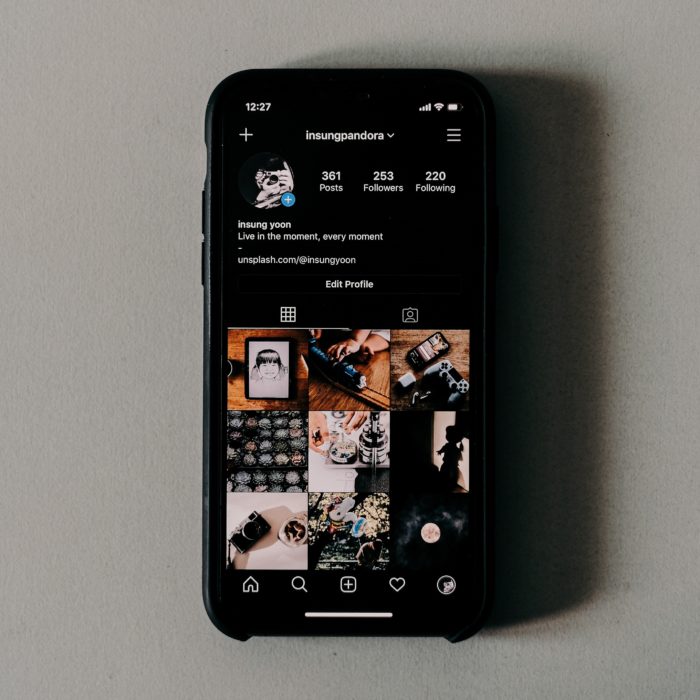 How to Fill Out Your Instagram Business Profile
Instagram bios are used to market your services and products to current and potential customers. It is therefore important that you fill out your bio in an informative way that benefits the customer.
Here are some tips to help you write an effective Instagram business bio:
Determine Your Target Audience

Before writing your Instagram business profile, you should first determine your target audience. As a small business owner, you have likely already outlined your target audience. Use that information to look for Instagram accounts that meet your target audience. See if there are patterns in what these users appreciate and build your bio around that information.

If you're not sure where to start with defining your target audience, then try thinking about who would be using your product or services. Ask yourself what age group they would be and what they would like to see in your bio.

Establish A Unique Selling Proposition (USP)

Your USP is the reason people should buy from you, as opposed to your competitors. You can include it at the beginning of your business bio. It gives customers a reason to trust you and makes them want to follow your business.

Your USP doesn't have to be complicated or long, but it should contain important information that helps your customers. You may want to include things like why you offer better services than your competitors and what makes your product unique in comparison to others on the market.

Include A Call-To-Action

A call-to-action is a word or phrase that asks your customer to do something specific. This may be to provide you with feedback on the product, like and share your posts, click on a link in your bio, leave a comment, or make a purchase. You should try and include at least one call-to-action in your Instagram business bio.

Customize Bio's According to Hashtags

You can make use of tagging those you want to be associated with. For example, try writing "Small Business Saturday" as a hashtag in your bio for this event or something similar. You can also include many other tags like #marketingtips and #entrepreneur.

The more hashtags you add, the more likely it is that people will find your business bio. The trick is to choose tags that are relevant to your niche to attract your target audience.

Include Your Website URL in Your Bio

Instagram users are primarily interested in networking and getting information from brands they follow, so when they click on a bio link, there's a good chance they want the website. Include your bio link in your Instagram business account, but make sure it's short and simple. Note that the whole link should not surpass 20 characters, so you can use a site like TinyURL to shorten it.

Remember to include all the necessary information in your account so that customers can get in touch with you, learn more about your business and stay updated with all the latest news.

Make sure that you keep your account active to help build a loyal following of customers over time.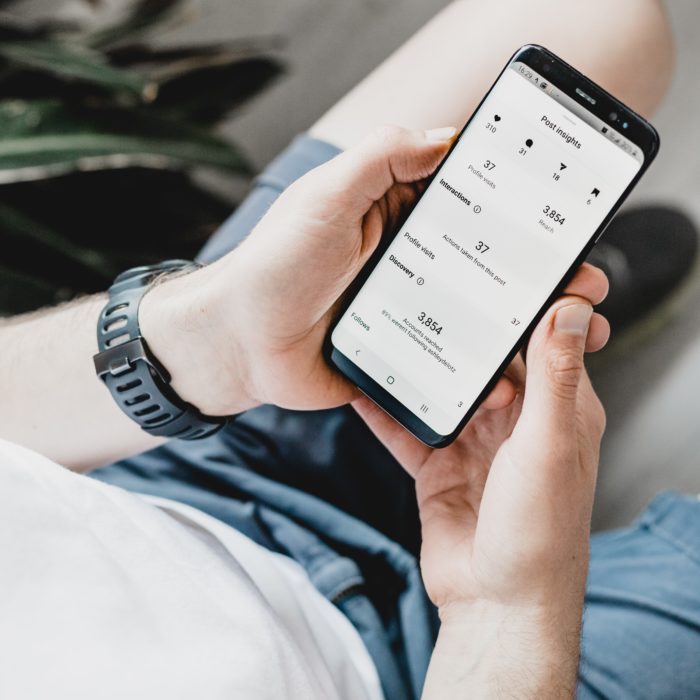 How to Grow Your Instagram Account
Once you've set up your Instagram business account, it's time to start thinking about developing a loyal following. A large following can attract new clients and customers who are interested in what you have to offer. However, growing an Instagram account isn't something that happens overnight. It takes consistent work over several months.
Here are some tips to help you grow your Instagram account:
Optimize Your Account

Before you begin following other accounts and posting on a regular basis, first take a look at your account to make sure it's properly set up. Ensure that your profile name is relevant to your business, that you have a clear bio, and have at least five photos. You can also optimize your account by connecting it to your Facebook page and Twitter account.

Post Regularly

You'll need to post at least once a day on Instagram if you want to grow an audience. However, the more often that you post, the better. Some also see success with posting up to three times per day, but once a day is a good place to start if you're new to Instagram.

Try not to post more than three times per day as it can appear as though you are spamming your account and will turn off customers.

Use Visuals

Visual content is always preferable on the social media platform, so make sure that each of your posts features a photo or video that captures your product, place, or service. You can also use images from your business website to create a sense of brand recognition.

Get Active in Popular Tags

A great way to grow your account is by being active in popular tags associated with your business niche. Once you've created a post, sort out hashtags that apply directly to your business and use them wherever possible. The more hashtags you add, the better chance that people will find your account and check what you have to offer.

Get Featured

There are some influencers who will feature accounts that they feel represent their audience. If you want to get more followers on your Instagram account, it's a good idea to find influential people in your industry and reach out to them through email or social media. You can then ask if they would be willing to share your account with their fans.

Advertise

You can also purchase ads with Instagram to help you grow a following. However, this method is going to cost money, so it's best for businesses that have a very clear target market and the audience already in mind.

If you use this option, be sure to keep your posts compelling and engaging, especially if you're trying to get the attention of potential customers who aren't familiar with your brand.

These are just a few of the things that you can do to grow your Instagram following and help your brand become more successful. With the right time and energy invested in your account, you should begin to see more users checking out your profile and engaging with you.

The more followers you have, the more business you are likely to see since Instagram is one of the most popular social media platforms in existence today.
Should You Use Instagram Ads to Expand Your Brand?
Instagram can be one of the most profitable methods to advertise your brand, but it can be tricky to be picked up consistently by the Instagram algorithm. However, it's not the cheapest option. If you are trying to determine whether Instagram ads are worth it, consider some of the pros and cons before investing your money.
Pros of Using Instagram Ads
Higher Engagement

This is probably the biggest advantage of using Instagram ads. Your ad will appear in people's feeds, and when they like or comment on it, you receive a notification. You can respond to your customers directly too!

More Targeted Traffic

Since Instagram requires users to sign in with their Facebook accounts you're able to target them based on their interests, demographics, and past purchases. For example, if you sell dog clothing, it makes sense to market to people who have purchased things for their pets in the past. This helps you get the most out of your ad dollars.

Better ROI

The return on investment for an Instagram ad is usually better than other social media platforms because of its high engagement rate and targeted approach. If you advertise correctly, you could see a healthy profit from your ads.
Cons of Using Instagram Ads
Pricey

The cost of advertising on Instagram is a major drawback. You can expect to pay around $1 for every 1,000 impressions. This price increases significantly for each ad you put out.

Many Advertisers

Since Instagram is a huge opportunity for advertisers, you're going to have a lot of competition. That means it's harder to stand out and get attention from users who may be interested in what you have to offer.

Longer Sales Cycles

Since Instagram users often follow accounts they don't know personally, they are more likely to browse before making a purchase. This means it's harder to get sales quickly, but the high engagement rate can make up for it if you're able to keep people interested in your brand.
If you understand the pros and cons of using Instagram ads, you should be better equipped to determine whether or not this platform is right for your company. It's a great opportunity, but it's going to cost you a bit more money than your other social media ads. With the right image and a strong call to action though, you could see a great return on investment!