There isn't always an in-built way to insert emoji onto an Instagram post. That being said, you can easily add an emoji app that will unlock the ability on your Android keyboard. This will allow you to have access to new emojis on Instagram instead of the few currently available to you.
There is a wide range of emojis you can choose from to engage with your audience. Below, we go over how to put emojis on your Instagram using an Android, and some of the most popular emojis used in conversation.
How to Put Emoji On Instagram (Android Phone)
With so many different brands available to Android users, not every emoji keyboard will be the same from device to device. Most Android phones today have an already built-in emoji system on its keyboard. However, if yours does not, you can take a few steps to make it available to you.
Step 1

Search in your Android phone apps for the "play store" and tap it.

Step 2

Search for "google keyboard."

Step 3

Tap "Gboard – the Google Keyboard," and tap install.

Step 4

Tap accept, and wait for Gboard to install.

Step 5

After it is installed, go to your Android's settings and tap.

Step 6

Scroll down to where it says "language and input" underneath the "personal" section and tap it.

Step 7

Tap "default keyboard" and select "google keyboard."
You should then have access to the emoji keyboard whenever you are using the keyboard on your Android device to message someone.
Do You Need to Download an iPhone Emoji Keyboard?
Most iPhones have a built-in keyboard that allows you access to iPhone emojis. All you need to do is tap the emoji icon on the lower left-hand side of the screen on the Instagram app.
Whether you have added an extra app or you have a built-in emoji keyboard, one of the best ways to add these tiny images is on your Instagram captions. Each little image can convey an additional depth to your Instagram stories and posts.
To put emojis on your Instagram captions, follow these steps:
Step 1

Tap the plus sign at the bottom of the screen and/ or by your username at the top of the screen to add a new post.

Step 2

Choose a picture or video you would like to post.

Step 3

Edit and tap "next."

Step 4

Tap "write a caption" which will bring up the keyboard.

Step 5

Find the emoji icon (smiley face) at the bottom left of the keyboard and tap it. For some, it may be a globe icon. Either way, it should open the emoji keyboard.

Step 6

Scroll through the different tabs and pages of emojis until you find the one you desire and select it.

Step 7

Tap share.
For "commenting" on a post on Instagram, they have conveniently made it easier if you like. When you "add a comment," you can either follow the steps above or simply just press one of the most popular emojis that are available right above your comment section and then post.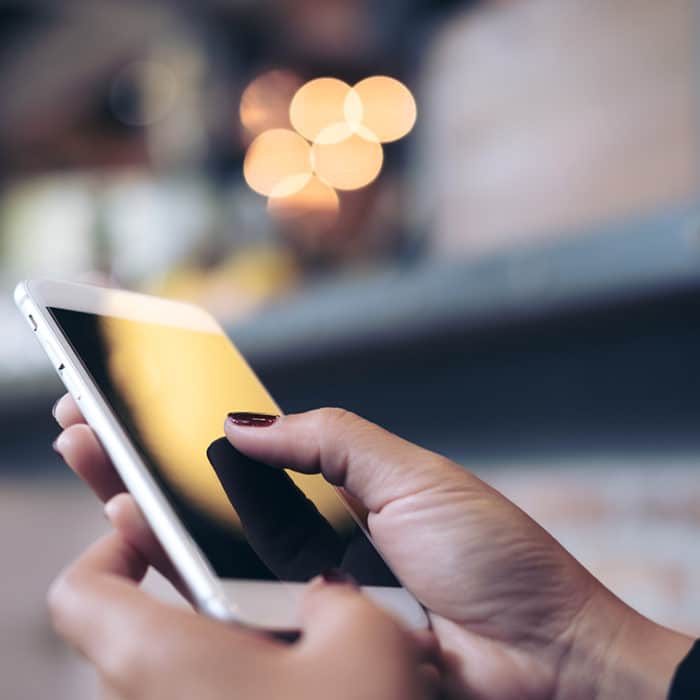 Adding Emoji to Your Instagram Profile
Adding cool symbols to your Instagram bio can help you connect with people visiting your Instagram account. It can set the tone and allow you to pack more information into a smaller character count. Using different emojis that stand for common English words keep your statement compact.
Use Emojis That Compliment Your Niche
Are you a beauty influencer? Tap that emoji keyboard icon and search for the lipstick emoji. Dancer? Scroll through the emoji styles until you find the appropriate figure. Depending on the emoji app you choose, you may find emoji that are perfect for almost any niche.
Choose Emoji Fonts That Match Your Aesthetic
If most of the images you post are of the beach, then use emojis on Instagram related to the ocean. If you tend to showcase specific colors, look for suggested emoji images that pay homage to those colors. Don't use the same smiley that everyone else uses if you are looking to stand out.
Add Emoji That Expresses Your Enthusiasm
Loving life? Use emojis that get people hyped about being on your Instagram profile. There are many emojis ranging from happy to sad as well as many other emotions. Use those that showcase the feeling you want to convey to your viewers.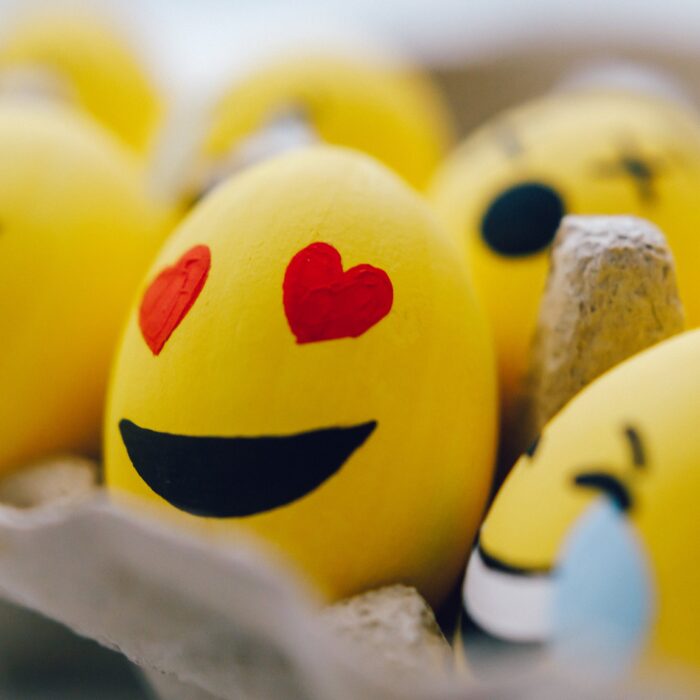 Popular Emojis for Instagram on Your Phone
Social media can make it very hard to read emotions. A text or post said in jest can be read wrong and taken as harsh or insensitive, heartfelt words can be taken as sarcastic, honesty can be mistaken for a joke, etc. The meaning behind even the simplest of texts when you can't see the face behind the screen can be misunderstood.
Emojis have hit that problem head-on, and though it doesn't completely fix the issue, it helps everyone read the emotions of the people they are talking to over social media platforms. A simple emoji can help avoid anger and/or awkward conversations about a simple text or comment that was never meant to be offensive. They can bring out the punchline of a joke, or replace words to make the text or comment for fun to read.
There are so many kinds of emojis to liven up your posts from facial expressions, to pets, food icons, travel, electronics, and many more. Some of the most popular emojis people use are:
Heart Emoji

The heart emoji conveys the message that you love and/or care about the post, message, or person that you are responding to.

Smiling Emoji

The smiling emoji is used to convey happiness or positivity. Oftentimes when a conversation with someone starts to become heavy, this emoji can help lighten the mood and communicate to the other person that everything is okay.

Folded Hands

The folded hands emoji expresses gratitude, respect, a request, or letting people know that you are thinking and/or praying for them.

Thumbs-up Emoji

The thumbs-up emoji expresses that you like a post or statement. It is also an easy way to communicate to someone that you have received their message and understand it without having to type it all out.

Pile of Poo Emoji

The pile of poo emoji is often used to express disappointment. Or, of course, to convey its literal meaning.

Loudly Crying Face Emoji

The loudly crying face emoji is usually used to express intense sadness or frustration. But it can also be used to express intense excitement. For example, some may use this emoji when they witness an unexpected act of kindness that was overwhelming to them.

Astonished Face Emoji

The astonished face emoji can convey shock and/or astonishment.

Face Blowing a Kiss Emoji

The face blowing a kiss emoji is used to express romance and/or being flirtatious. If you're feeling romantic but don't quite know what to say, this emoji is a good one to easily express those feelings without tripping over your words.

unamused Face Emoji

The unamused face emoji is often used to express annoyance and/or disappointment.

Smiling Face With Sunglasses Emoji

The sunglasses emoji expresses that something is cool or awesome; it can show approval; and/or it conveys that someone is easygoing or carefree.