Whether you want to become famous to make connections or become a well-paid influencer, you will need to work out the best marketing strategy for your brand. Large influencers on TikTok have the potential of earning hundreds of dollars per post or more.
This post will cover 10 different strategies you can use in order to become TikTok famous.
To get your TikTok videos in front of as many people as you can, you will want to make sure it gets a decent amount of initial views and engagement. Share your TikTok on Instagram and Facebook to extend its life and funnel followers to your account. As you grow, more people will see your videos, and you will begin to build up your target audience.
You can easily share your TikTok videos straight from the app. When sharing, the video will save both the TikTok watermark (which will instantly alert people that they could also find it there) as well as your user ID to help people find you on the platform.
You also have the option to save your videos and upload them to different social accounts or even to a website. You can even showcase them on a YouTube video where you can give additional commentary about it. Where you ultimately share your posts should depend on your content and niche. Make sure to pick places where your target audience may take note of them.
Best Social Media Platforms to Market TikTok
While it is always difficult to convert followers from other social media platforms, you can get a percentage of your follower count on other platforms to make the transition. This is especially true for other places you post videos.
As TikTok audiences love watching videos, it makes sense the best side-step platforms are also centered around video content. Some of the best social platforms to market your TikTok account include the following:
Twitch

Twitch is currently the top live-streaming platform online. While most people associate it with game content, there are several categories that content creators can use to find a wider audience. With the right strategy, you may be able to get your followers to watch your content on TikTok so that you can get TikTok famous!

Instagram

Instagram is another platform where people post high-quality content in visual mediums. Whether you post videos or images, you may be able to redirect some of your followers to TikTok if you create the same kind of content on both platforms.

YouTube

Many popular TikTokers also create content for YouTube Shorts or even a traditional YouTube channel. YouTube is likely to be the easiest platform to covert as both audiences prefer video content compared to other social networks.
Before you start creating on TikTok, you will want to identify your niche and your target audience. Spreading yourself too thin between several topics may get you a few followers at first, but if your content doesn't continue to appeal to them, many will begin to unfollow to clear their feed.
When scheduling your TikTok content, really consider what will appeal to the followers you want and work toward that goal. While you will improve over time, going into a project with a firm understanding of your goals will give you your best chance at meeting them.
Follow other TikTokers who are creating content within your niche and track the success of their posts. See if you can determine what formats work best, check out the hashtags they use, and take note of how often (and when) they publish new content. If you find patterns that work for several artists, you may be able to utilize some of those traits for your own account.
Whether you decide to create dance videos based on emerging trends, sing popular songs and let other TikTok accounts duet with you, or you take your time to make funny videos critiquing things you find at a discount store, if you can make multiple videos based on the same niche, you may eventually become a TikTok star.
While you will eventually want to be a trend-setter yourself and should upload unique content on your own, it is a good idea to keep up with trends while you are growing. Even if you schedule content in advance as well, try to upload 3-5 videos per week based on trends you see on the day you make and upload the video.
TikTok trends could last anywhere from a few hours to a few weeks, but try to ride that train while you have the chance. Viewers who want to view everything with a particular hashtag, sound, or other trends will binge everything and if they love your content, they will follow you. In the future, they may also become long-term fans of your original content.
While your best chance of long-term success is to find trends within your niche, chasing platform-wide trends can also help you make a name for yourself. You may also be able to introduce your passions to an entirely new audience.
That being said, there is a huge difference between someone who can create a series of popular videos and someone who creates one dance routine video that gets hundreds of thousands of views. While these one-time viral videos can help spike the number of TikTok followers you have, you will need to put in a little more influencer marketing skill into getting that sweet TikTok fame.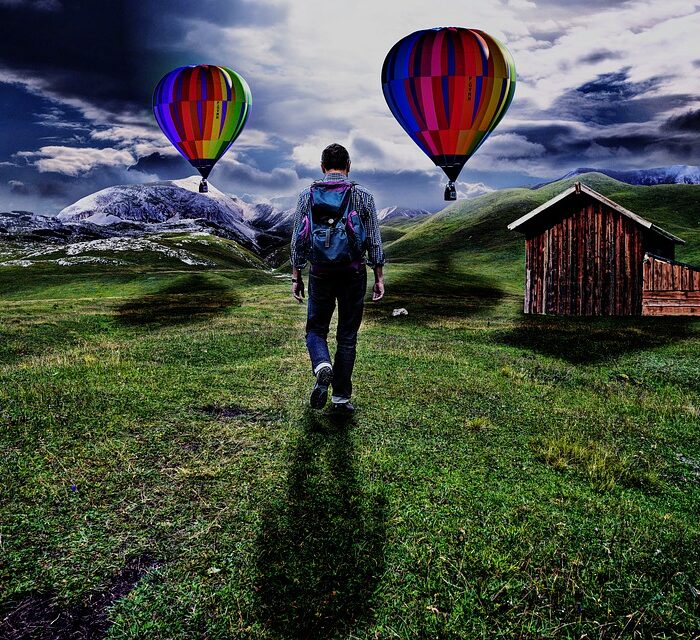 Even though trends may get you the attention you need to grow, it is your unique content that will help you stand out among the crowd and capture your fan's hearts. When you create relatable content that is new and fresh, people will connect with it and want to continue to follow your TikTok journey. Content that hasn't been seen before usually does better overall once you have an audience.
Tell a story with your TikTok videos. They can be about yourself, funny memes, or tutorials on how to do something relating to your niche. Practice your presentation and take several takes before you post so that you can do your best and give your audience something valuable.
Spend the necessary time to ensure that the posts you create are high-quality. People can generally see if you have gone the extra mile to make them smile or think. Even if it takes a few extra shots or tries to nail things just right, if you can consistently deliver strong posts, your followers will be more likely to become long-term fans.
One of the best ways to grow on TikTok is to create content that encourages people to react or share it with their friends. Consider the type of content that your audience would share within your niche. It may vary depending on what you create videos about. Here are some content types that, when done well, are typically shared:
Inspirational Imagery

This can be anything between beautifully designed images, music, and quotes to something that pushes someone to act. Target your niche with content that will inspire them.

Funny Memes

If you can make someone laugh, they are more likely to share your TikToks with their audience or friends. The more you understand your niche as a whole, the more creative you'll be in creating jokes or humorous content related to it.

Political Statements

Aligning yourself with a specific party or hot topic and creative strong content about it will naturally encourage some viewers to share your content. People who oppose your message can also "help" you by reacting to your content and getting it in front of more viewers.

Tutorials

Can you teach your audience a new technique in less than a minute? People will share it with their friends or save it to look at it again in the future.
TikTok users gravitate toward content creators that have a lot of skill and talent. Dancing, singing, art, and makeup are all popular categories that people frequently search for on the platform. Utilize your own personal skills and talents to create unique TikToks that people will appreciate and share.
If you don't have a particular skill, choose something visual that you can learn and create content about learning it. For instance, a well-edited TikTok of you falling off your skateboard could make people laugh. Many may follow you to watch your journey as you improve over time. Frequently upload a montage of your progress to date to keep people inspired to watch more.
As you post high-quality content, remember to use relevant hashtags to help bring new viewers to your page. Even though not everyone uses the features that will find you through trending hashtags, if you can gain followers from those who do, your video will be more likely to be shown to additional people on their personal for your page.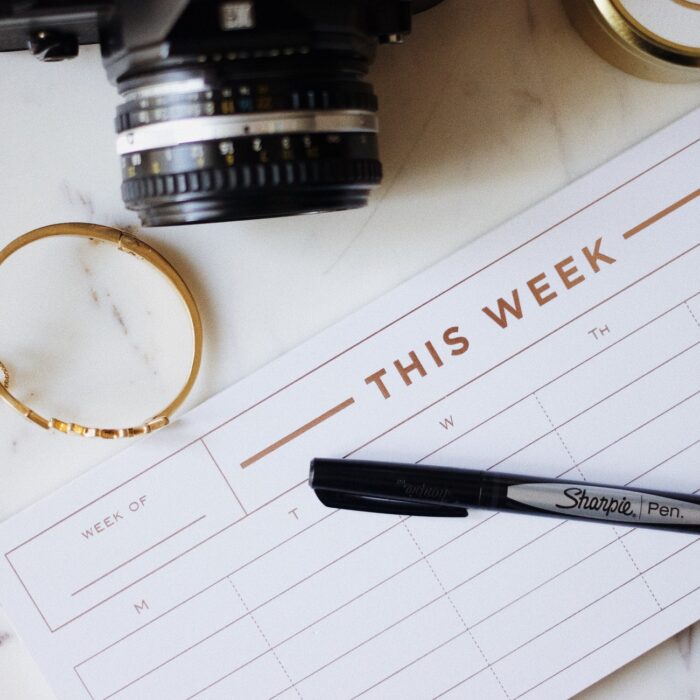 7. Post Content Every Day
Try to post TikTok content every day. Use a mix of reactionary posts and planned posts to make the most of the platform. The more you publish content on TikTok, the faster you will typically grow, especially if you ensure that everything is well branded and high quality.
To help yourself out, create several videos in a single day when you have a few hours of time. You will be able to post these TikToks throughout the next week or two. You can stretch these out further by creating trending content 3-5 times per week instead of posting pre-recorded content.
Dance challenges or using a lip-syncing app to create funny videos can make it a little easier to keep posting videos on a daily basis. You can also duet with someone else's video to keep you on the app and posting frequently. While you will need to pull out your editing skills on your main posts, if you can bring in a few new users to your profile a day, it will be easier for one of your better videos to find a wider audience.
8. Create Content other TikTok Users Can Play With
Create duets, sound-bites, and challenges that inspire other TikTok users to create content. While you will need an initial following for you to gain any traction through this style of content, periodically post content that invites other creators to interact with you. Not only does this give them ideas for their own content, but it also creates a funnel back to you and your content.
Think outside of the norm of what other TikTok users do. Here are a few ideas:
Create Mad-Libs

Create a mad-lib that other users can duet with, filling in the blank parts of your story with their own words. This can create some really funny content that could even start a trend.

Create Niche Challenges

Create challenges within your niche. You can even consider hosting a giveaway to encourage people to create great content as part of your challenge.

Funny Soundbites

Try little sayings, fake conversations, or even a series of sounds that others can create content around.

Start A Game

Start a game where you start a story and challenge another user to continue the story before nominating another user. Try to collaborate with a few different creators at the start to make sure it picks up momentum.
9. Network with Other Influencers
Even as a small Influencer, you can look for similar-sized creators to work with and collaborate with. Create content together and react to each other's content. If you get a few people who want to work together, you can all grow together
You can also work toward being noticed by larger influencers in your niche. Write meaningful comments on their content, repost some of the TikToks you appreciate most, and react to their content either by liking it or duetting with them. Eventually, one or two of them may take notice of you and repost some of your content in return.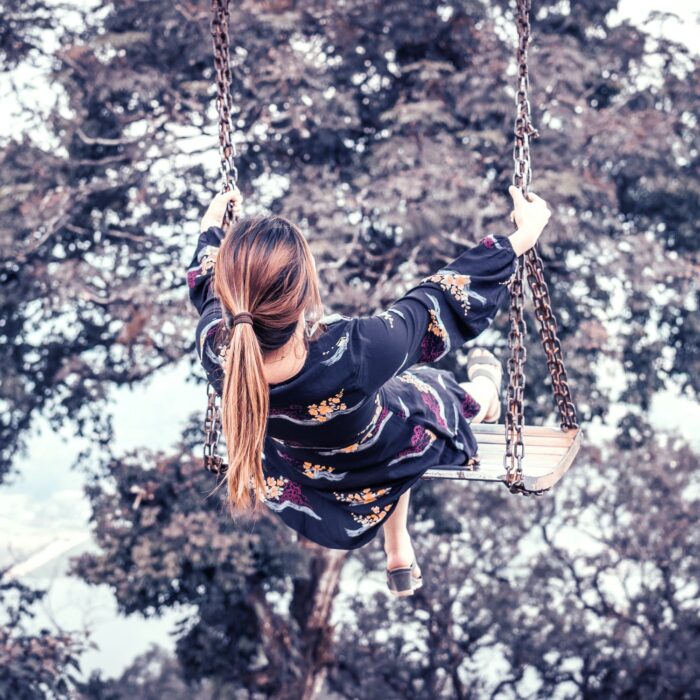 TikTok is primarily made up of a younger audience that has become jaded with traditional marketing. They enjoy having fun and authenticity. In order to really succeed on the platform, you will need to show off your real personality from time to time to allow your fans to connect with you.
Once you meet the requirements, try live-streaming on TikTok to meet your audience and answer any questions. Streaming naturally helps you to connect with people as you can react to them in real-time. They will also be able to see you in your natural state which will help them bond with you.