Your TikTok profile is where you can show your interests and likes to the community. A profile is a representation of your personality, from videos you like to the content you produce.
However, not everyone wants to share some parts of their profile; therefore, TikTok created features that allow you to limit what your friends and the public can view.
In this article, you'll know how to hide videos on TikTok so that no one else can see them.
How to Hide Your TikTok Videos From Specific Users
Your TikTok videos can be hidden from someone by blocking that person.
STEP 1

To block other users on TikTok, log in to your account and click the three dots icon next to their profile photo.

STEP 2

Finally, to block the user, tap on "Block."
They can't see your profile or videos or content on their "For You" page after you've blocked them.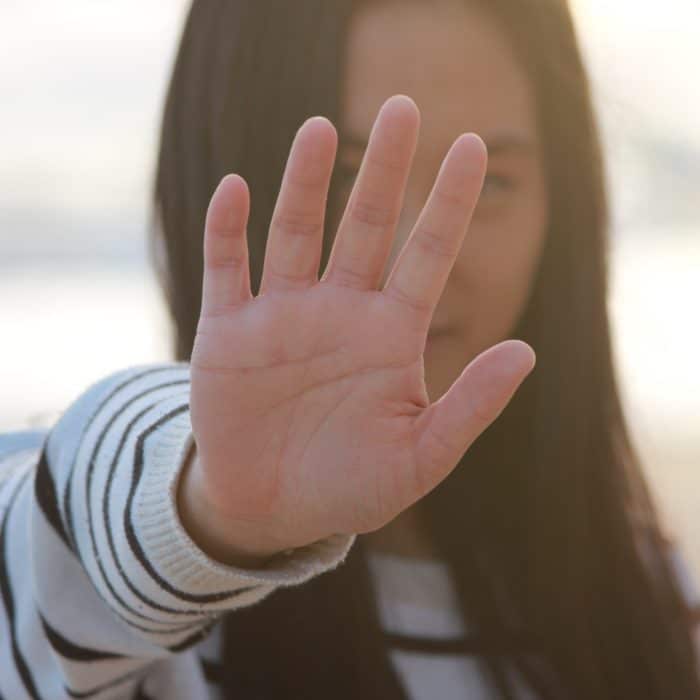 How to Hide TikTok Videos Made By a Specific Channel
Those unfamiliar with the social network may be wondering what a private TikTok is and how to make it a private video to others. There are many solutions to these issues, including video restrictions and private channels, which are explained below.
Privacy Video Types
Tiktokers share intimate moments from their lives, unaware of the risk of obscuring personal events by building a social network.
Users can create public, private videos or just let friends access them. Not all content is fit to be made public.
Private
Only the page owner can access entries and videos in a personal account. You can mark videos as private if you don't want anyone to see them.
This video's features include:
deleting data from the server after account deletion
change video setting to public
visitors to the channel and the entire Internet are entirely cut off.
Note:
It's impossible to make public videos private or to hide them from the general public. Clips from your account will now appear on third-party platforms, and you may download them to mobile devices and home computers after deleting your profile.
Public
It means a video that is shared on the Internet.
The public video has the following features:
after removing the program and disconnecting the client, it saves the video clip on the server.
when the account is closed, visibility is only for subscribers when closing an account
File access (including downloading) for all internet users is unrestricted.
Content from a personal profile may be downloaded.
Privacy Settings
When it comes to keeping your video on TikTok hidden, you must first select the reason.
The process is done throughout the creation of video material. It will be impossible to move a public video into the secure section after it has been published.
To keep videos on TikTok private, you must switch the video's privacy setting from "Everyone" to "Private."
If you change the privacy setting to "Private," it will no longer appear in your feed. You can only access it by tapping the "lock" icon on your profile.
Your supporters won't be able to access the video you've designated as "Private" on your profile. The "Archive" option on Instagram is similar to the "Private" option.
Follow these steps to hide videos on TikTok:
STEP 1

Open your TikTok app, then go to your TikTok profit

STEP 2

Select Privacy from the three-dots on the top right corner

STEP 3

Select Liked videos from the drop-down menu.

STEP 4

Select the "Only Me" box
When you've got it all set up, only you will be able to watch your video. There are some options you can choose from—Personal, Friends, and Everyone.
If you choose the "Everyone" option, your video will be accessible to everyone on TikTok.
This implies that your video will appear on other people's feeds, and it may appear in hashtag search results if you have placed hashtags in your caption.
Second, only your followers can see and watch your video if you select the "Friends" option. Finally, the "Private" option keeps you as the only person viewing your videos. After you select the "Private" option to hide your TikTok video from your profile.
If you go back to your profile, the video will be removed. Then go to your profile and click the lock icon to access it. You've successfully hidden your videos on TikTok once you've done so.
How Do You Stop Someone From Seeing Your Tiktoks Without Blocking Them?
You can disable someone from seeing your TikTok even without having to block them by changing your TikTok video's privacy setting to "Friends" or "Private.
Click the three dots icon and go to Privacy settings, click the Liked Videos on the menu. Who can watch your liked videos? will appear on your screen, then select Friends/Private.
Only people you follow can see your liked videos if you've changed privacy settings to "Friends."
This means that if you don't follow them, they won't be able to see your liked videos.
However, if you select "Private" as the privacy option for your video it will become a private account and other users won't be able to see it.