Instagram is a wonderful way of connecting with fellow cat lovers and cat owners to see their cats and to show off yours. It's also a great way to connect if you have questions or concerns about your cat, learning from other people's experiences with their own cats and what they did with issues their cats were having.
Make a Second Insta Account for Your Cat
Paragraphs can be added but should be kept to a single line.
The first thing you want to do to connect with the Instagram cat community is to create an account for your cat. You can create that account linked to your own by following these steps:
Step 1

Go to your profile on Instagram by tapping on your profile icon in the bottom right of the screen.

Step 2

Tap on your username which is located above your profile picture.

Step 3

Tap "Add Account" from the menu that appears

Step 4

Select "Create New Account" from the available options.

Step 5

Choose a username for your cat's profile and tap 'next.' There are several things you can name the account. While most cat owners choose to name the account after the cat's name, you can also use "cat" or "kitten" or "kitty" in the account name. Others use the breed of cat to help find new options.

Step 6

Create a password and tap next.

Step 7

Tap "Complete Sign Up" to finish creating the Instagram account for your cat.
How to Set Up Your Cat's Instagram Profile
Now that you created your cat an Instagram account, it's time to embellish her profile. To edit her profile, follow these steps:
Step 1

Tap on your cat's profile icon on the bottom right of the screen.

Step 2

Tap "edit profile."

Step 3

Change your cat's profile picture by tapping on "change profile photo" and either choosing a new profile photo from your phone or importing a photo from Facebook. Choose a picture that really showcases your cat's personality to help followers connect with it quicker.

Step 4

Fill in your cat's name and bio. Keep the bio simple, but fun. You can also let people know who its owner is by linking it to your own Insta account.

Step 5

Tap the checkmark in the top right corner of the screen to finish setting up the account.
How to Grow Your Cat's Instagram Following
There are several things you can do to help grow your cat's Instagram following:
Put the thought in your cat's bio. Make it interesting and engaging, drawing your followers into wanting to know more about your cat.

Post photos and videos often, but not too often. Your cat's followers are gonna want to see her once or twice a day so it's important not to overwhelm them with too many photos. Take thought into what pictures and videos you're choosing. Is it funny, adorable, beautiful, too much like the last few photos that were posted, etc? Put some variety in your posts and always choose the best ones.

Think about your followers and what they would like to see. We're all in love with our cat and love nearly all the pictures and videos we take of them, but just because we love everything that has to do with them, doesn't mean that our followers will.

Put some thought into the captions you are writing about your cat. Make it interesting, thoughtful, or funny.

Make sure you're being authentic. Don't try too hard to make yourself or your cat something that they're not. If your cat isn't that poseable but is good at athletics, try taking photos and videos showing off their athleticism instead.

Use hashtags to draw in more potential followers. This is one of the best ways to show off your cat to other cat lovers and increase your following. Look up which hashtags are popular for cats and make sure they match appropriately with what you are posting. A really good site to find out popular hashtags that would fit with your photo is 'Influencer Marketing Hub Hashtag Generator Tool.' You can upload your photo, scroll down, choose up to 5 keywords regarding your photo and it will bring up a list of hashtags on the right pane showing its popularity.

Tag other people or other cat accounts if possible to help draw attention from them and their followers. Make sure to tag the appropriate individuals if your cat was posed with another cat or person; if someone else took the photo of your cat; or if you're wanting a particular individual or group to see your post.

Search for other cat accounts you can follow and engage with them. Comment on their posts and love them. They may just end up following you back.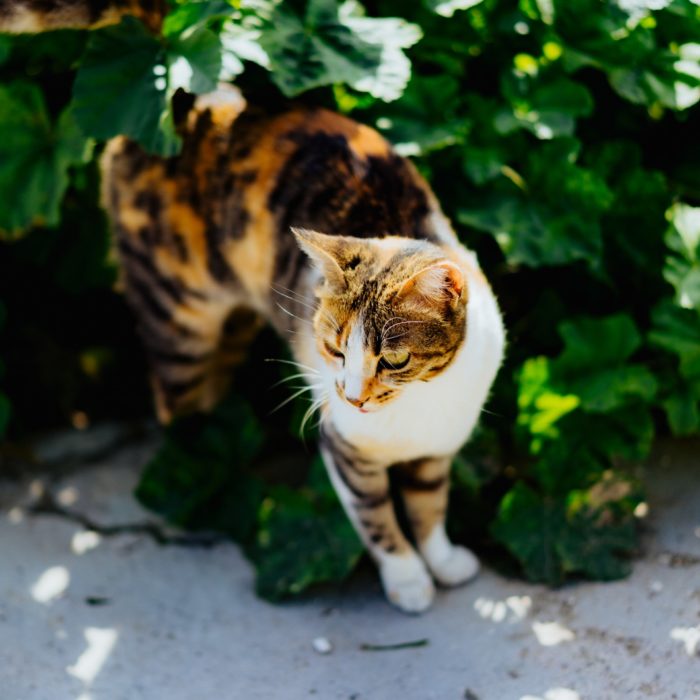 How to Engage with Other Accounts as Your Cat
Think about your cat's personality. Are they sassy? Sweet? Grumpy? Whatever their personality, it should already be presented in their bio and photos you've been posting about them. As you engage with other accounts as your cat, you will want to keep this personality in mind.
Whether it be writing a caption on your own photo or engaging with somebody else's, thinking about what your cat would actually be saying in the moment if she could, brings not only a level of fun but sincerity and authenticity to your cat.
The more you engage this way, the more your followers will get to know your cat and their personality and bond with them which will increase engagement with your own cat's account.
Some popular cat hashtags people use for their accounts are:
#cats

#catsofinstagram

#catlovers

#catlife

#instacat

#catoftheday
At any time you can look up popular hashtags you could use for your cat's account. You can either look at other popular cat accounts and see which hashtags they are using, or you can use different sites to see what is popular and trending.
One of the sites that are excellent for finding the popularity of a hashtag and directing you to more relatable hashtags is MetaHashtags. MetaHashtags is a free site where all you have to do is enter a hashtag and it will bring up a list of hashtags that relate to it and list its popularity and how many times on average it is used hourly, as well as how many average likes and comments that hashtag usually brings in.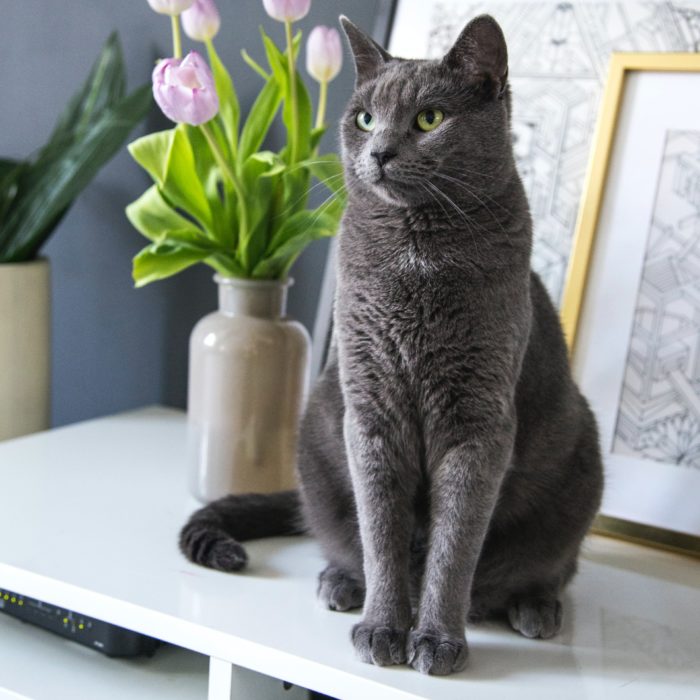 Tips to Taking Pictures of Your Cat
Taking pictures of cats can be difficult. By the time you grab your camera to capture the cutest pose, they've moved on. Here are some tips and tricks to keep in mind if you're trying to get a good shot of your cat:
Always have your camera ready.

Crinkle a bag to draw your cat's attention.

Take lots of photos. It's a lot of work going through photos, but the more you take, and the more rapidly you take, the more likely you will find the perfect shot.

Try different angles.

Make sure you capture their eyes. The eyes of cats are stunning and convey the emotions they are feeling which will draw the attention of your viewers.

Don't use your flash. Not only do cats not like flash and it may cause them to run off, but it can alter the color in their eyes typically to more of a blue or green.

Most importantly, be very patient. It's difficult to capture the perfect pose before your cat has moved on to something else. Keep trying, and always be ready to take that perfect shot.
Three Great Insta Cat Profiles
Here are three popular cat Insta profiles: