By using Instagram as a platform, not only are you able to share with people who appreciate your dog, you can also get your daily dose of cuteness by following other dog accounts! Additionally, there are a lot of companies that sponsor or have pet models for their products, which means that you are able to reach more and more followers.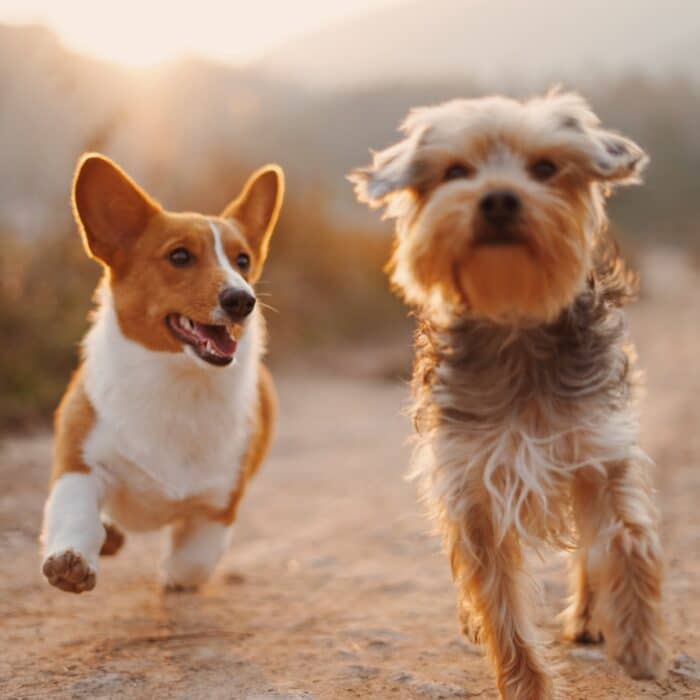 Make a Second Insta Account for Your Dog
Most dog account names have something to do with their pets. Examples of this include your dog's name and breed or things that they love, "Gus.the.black.lab," "Guslovestreats," or "Gus_does_agility". The account name could also be yours "Breannas_2_pups". Some accounts just stick to the dog's name only "Milo.Gus.and.Jack".
Whatever you decide to name your page, just remember that it is not permanent. You can always change it in the future; however, keep in mind you can only change it twice in 14 days.
To make a second Instagram account for your dog, you will start by clicking on your profile page, then complete the following:
Step 1

Go to your profile page and tap on the triple bar, or you may know it as the hamburger button – 3 lines stacked on top of each other.

Step 2

Tap the gear symbol for settings.

Step 3

Under logins, tap the option to "add an account." Tap "Create a new account" if prompted.

Step 4

Type in your new username and password. You may have the option of logging in with your existing account. The accounts would be separate, but they would share the same login and contact information like your previous account. However, we recommend not doing this and signing up with a different email account to help prevent locking yourself out of some of your other Instagram accounts.

Step 5

Log in.
How to Set Up Your Dog's Instagram Profile
You will want to make sure that you have a good profile picture selected. Something that really captures your pet's cuteness! Next, you will want to have a good bio written. This often includes some information about your dog, breed, age, the country where you live, and favorite things. There is a limit of 150 characters so you will need to be careful in the selection of your bio. You can also include emojis which can save you some additional words.
You will then need to make your first posting, and start some hashtags. Be creative and sure that your posts will be engaging. Take the time to follow other accounts that also produce quality content. Search for hashtags and follow other dog accounts that use the same hashtags as you.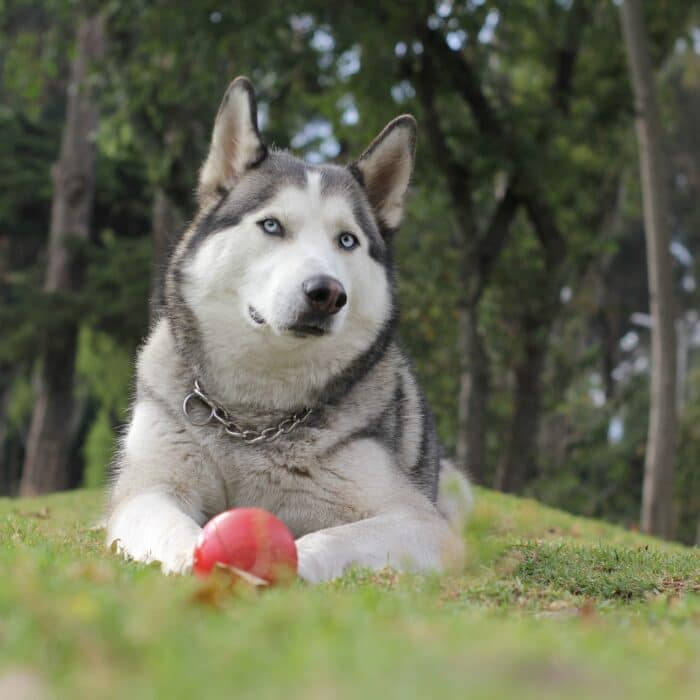 How to Grow Your Dog's Instagram Following
There are a few things you can do to grow your dog's Instagram account. Try out one of the following suggestions:
Engage with Other accounts

One of the best ways to grow your dog's Instagram following is by being engaged with other dog accounts. Following major brands in the dog world, and by participating in follow trains or like pods. These are often set up by an account that also wants to increase their following. Usually, you just commit to liking and or commenting on other pet accounts. These accounts then like and follow on your account as well.

Hastags

Use hashtags! Tagging your pics is a great way for other accounts to stumble across your page. If your content is engaging, chances are they will stick around!

Frequent posting

Make sure you are posting often. Try to post a photo or video of your dog once or twice a day. Make sure it is quality content (a good photo and appropriate caption) that followers would want to engage with.
How to Engage with Other Accounts as Your Dog
You can go one of two ways with this. I often interchange this myself. Here are three suggestions you can try:
Post and comment as your dog

First, you can post and comment as your dog. Examples of this might look like " I went to the park today with my pawrent! Playing in the leaves was so fun!". " I like to chew shoes! Mom says that's naughty, but why do they make shoes tasty?". Using this style, you can often come up with cute quips and phrases to help capture your audience. Some very popular accounts use this style to make videos from the dog's perspective.

POst As Yourself

The second way you can engage with accounts is to simply post and comment as the dog mom/dad. This can look like " I just love taking my dog to the park! He loves to play in the leaves!". " Ruger's new toy seems to be chewing shoes! Good thing he is cute!" This particular style can sometimes be easier to write because it progresses more along our natural thought lines.

Playful Banter

You can also comment on other doggy posts by imagining what your dog would do or say. Playful banter seems to be the best way to interact on your dog's Instagram. The more you interact with other dog posts by liking, and commenting, the more likely they are going to react to your content.
The best dog hashtags are relatable. Examples of this are as follows:
#boxerslobber

#labradorlove

#sleepypuppy
You should also use breed specific hashtags such as:
#labmixpuppy

#boxersofinstagram

#puglife
Using hashtags for any brands or products that appear in your post is another great idea. Even if you aren't sponsored by the brand yet, people use hashtags to search for information about products. If your content is engaging, they will be more likely to stick around and become a follower.
If you're still struggling to come up with enough hashtags for your posts, check out MetaHashtags found at MetaHashtags. You can enter your account name or a hashtag that relates to your account and it will bring up a list of similar hashtags and their popularity. It also shows on average how many likes and comments that hashtag generally brings in.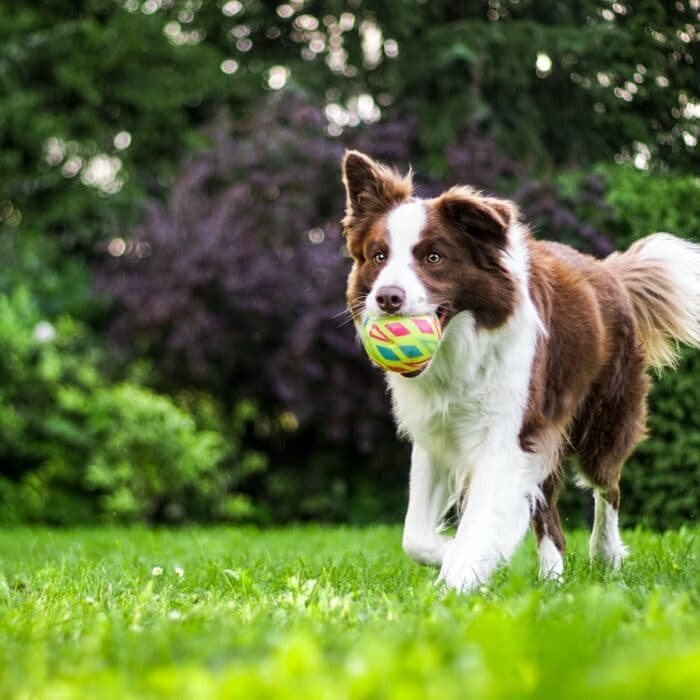 Tips For Taking Pictures of Your Dog
Toys and Treats! Some dogs will be more motivated by one of the two but I find that they work without fail every time! It also helps to have a solid training of the commands 'wait' (don't move) and 'stay' (stay there until I come back). These commands can be used to place your dog in cute positions or places. Then just hold up the treat or toy behind the camera and bullseye! Always make sure that you still have control of your dog in public places and that you never put them in danger for the sake of a cute pic!
Always have your camera on hand and be ready. More often than not, by the time you find your camera and get it turned on, your dog has moved on to something else or follows you to see what you're up to and the moment is over.
Be aware of the lighting and your background. Is there too much of a glare? Is the background too noisy or messy? All of these things distract from what could've been the perfect dog photo.
Three Great Insta Dog Profiles
The following are three great dog Instagram profiles that millions of people have followed and enjoyed: