If you have the necessary equipment, the rest comes down to the quality of your idea and the ability to tell a short format story effectively.
Key Takeaways
TikTok can automatically make your video content look blurry on your phone screen or video preview, but it won't be blurry on another TikTok user's device.
There are many reasons why TikTok could make your video uploads blurry. Most of us assume the bad quality is due to our smartphone camera or recording device.
To fix poor TikTok video quality, you must manually set the maximum video quality before recording.
Select 1080p video quality and 30 frames per second or higher for maximum TikTok video quality. Once the settings are correct, you can create a high-quality TikTok in no time.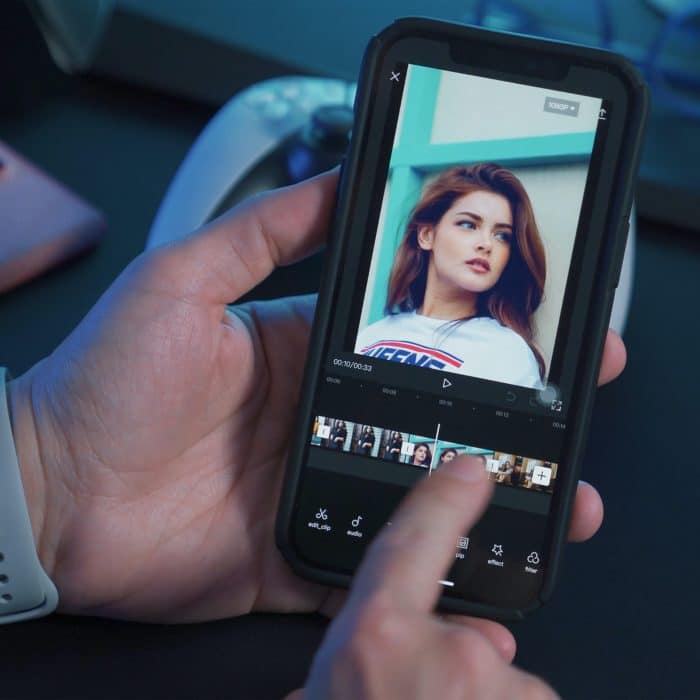 TikTok Video File Size & Dimensions:
If you want your TikTok videos to be crystal clear when uploaded, they must meet the standards set by Android and iOS. To create a TikTok that will wow viewers, you must ensure your video follows certain specifications.
On an iOS device, the file size should be no bigger than 250 MB, and on Android, it needs to come in at under 75 MB. Additionally, use H.264 coding and record in MP4 or MOV format with vertical dimensions of 1080px x 1920px.
This will ensure that your TikToks look and sound amazing each time.
Step 1

Open the TikTok app.

Step 2

Get your video ready, then click the plus "+" icon to start the video uploading process.

Step 3

Record a video or choose one from your phone's gallery. If you wish, you can edit your clips by adding transitions, filters, and more.

Step 4

Go to the Post settings by tapping "Next." Then, add hashtags and captions and modify applicable privacy settings for your videos to be uploaded.

Step 5

Toggle "Upload HD" by clicking the "More Options" icon. You'll be able to upload HD TikTok video to the platform once it's authorized.

Step 6

Click the "Post" toggle for videos uploaded with high quality.
How to Change TikTok's Video Quality Settings
You won't be able to change video settings via the Tiktok app. Before recording, you will need to change your camera's video quality settings. For IOS, go to the Settings menu. Then, under Video Settings, you'll find the option to adjust resolution, framerate, and bitrate.
This is how you can ensure your videos look their best before uploading them. Even if your mobile device or camera records a high-quality video, the Tiktok upload quality is capped at 1080p. This results in users who watch videos seeing content in a consistent resolution across the Tiktok app and it also works as a data saver.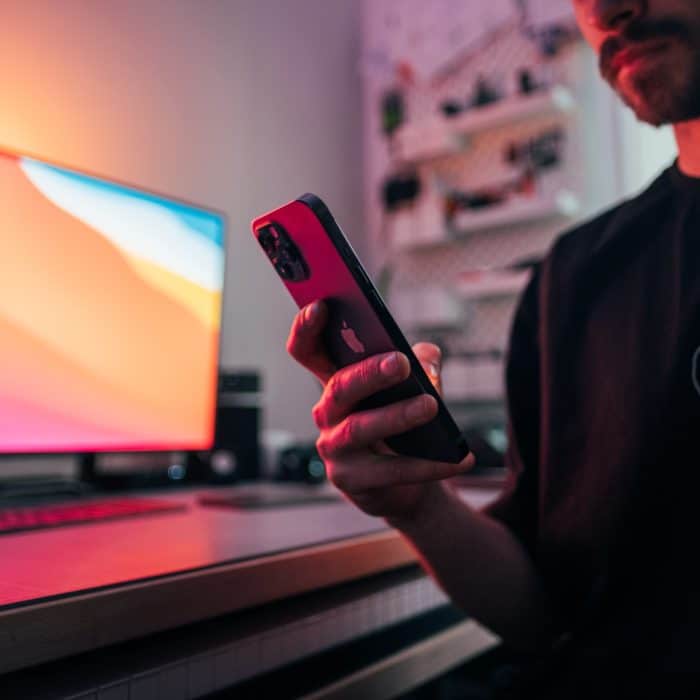 Tips For Before You Record
Determine Your Video's Purpose

The first step to creating high-quality videos is to determine what you are trying to accomplish with the video and what type of content will help you reach that goal. Are you looking to entertain, educate, or inform? Knowing this will help guide the type of content you create and how it is structured.

Choose a Theme

Once you have determined the purpose of your video, choose a theme. This will help give focus and structure to your video. It could be something humorous, educational, or inspirational; whatever resonates best with your intended audience.

Keep It Short

Most TikTok videos are less than one minute long. Keeping it short and sweet is vital for getting your message across quickly and efficiently. Before you upload videos, check the content has no fluff. Users on Tiktok have short attention spans, so it's always best to upload high-quality videos that are straight to the point.

Use the Right Equipment

Investing in quality cameras, lighting, and sound equipment can make all the difference when creating a high-quality TikTok video. Make sure you have the necessary tools to produce professional content that stands out from the rest. Record video using a device that has a minimum quality of 1080p 30 frames per second.
Editing Your TikTok Videos:
When editing your TikTok videos, you want to focus on making the most out of a short story. Adding transitions between scenes and using captions or text overlays can help tell a story quickly while making your video more engaging. When including music in your video, be sure that it fits well with the content not to distract viewers from the main message.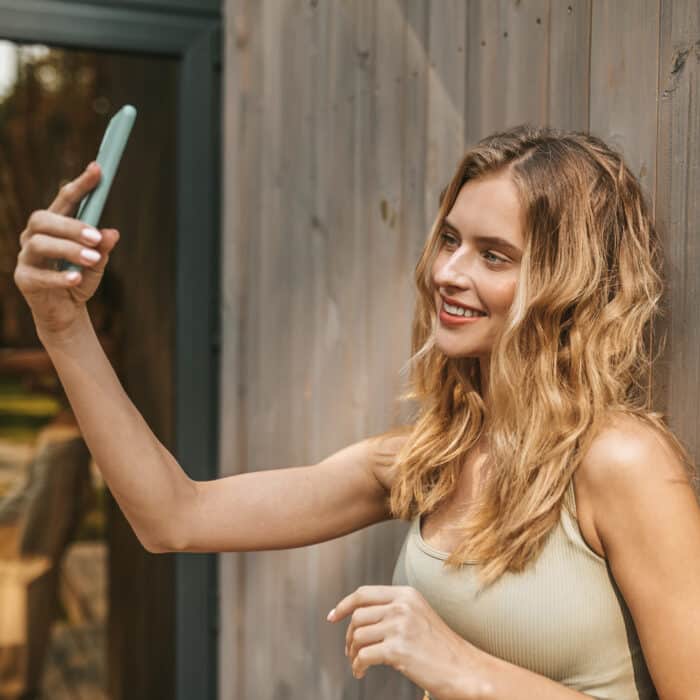 Frequently Asked Questions
Can You Upload 4K Videos to TikTok?
At this time, TikTok does not support 4K video uploading. However, the platform's maximum resolution is 1080p, which should be more than enough for most users. Even if you have a 4K device capable of recording in 4K quality, it's best to stick with 1080p or lower when uploading to TikTok. This will help ensure your videos look their best and are ready for viewing on any device.
How to Turn Off Data Saver on TikTok
To turn off Data Saver on TikTok, open the app and tap the three lines in the top right corner. Then select Settings, followed by General. Here you will find an option to toggle Data Saver on or off. When it's turned off, your videos will be downloaded at a higher quality which is ideal for viewing and sharing with others.