While more difficult to grow through other traditional paths such as Instagram and Twitter there are a few secret tactics to help you generate a following in a tough market. If you're interested in reading our full guide on how to make money by revealing your face you can read it here. This article will focus on the top methods of making an income while staying completely anonymous.
So what is the big secret Onlyfan models use to make money anonymously?
The best way to make money on Onlyfans without showing your face is to create and promote content on specific subreddits in your niche. By advertising with a selection of images or short videos, you can funnel traffic to your Onlyfans page. This is the most effective way to reach users who have a high intent to subscribe or directly purchase content.
There are two main ways to monetize your account: through subscriptions and tipping.
Subscriptions allow users to become members of an influencer's fan club by paying a certain amount per month. The more they spend, the higher up the membership ladder they climb. This is a great way for creators to make extra money and over time you'll be less reliant on other social media sites.
Tipping allows users to give small amounts of money directly to the model/influencer via PayPal. This method works best when the user has already built up a relationship with the influencer. The more well-known you are and legitimate you seem the easier it is to push digital products your audience will buy.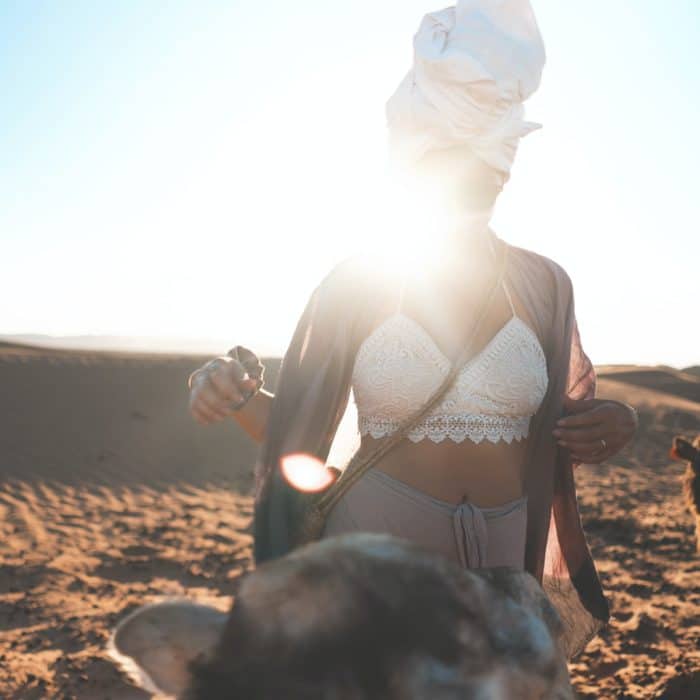 How Much Can You Make on Onlyfans Without Showing Your Face?
Without showing your face on Onlyfans you can expect to earn anywhere from $150 to $3,500 over the first 3 months with consistent effort. How successful you are is ultimately determined by your ability to market yourself on other social media accounts.
While rates vary due to Onlyfans allowing creators to set their pricing for subscriptions and exclusive content there are several examples of performers making $20,000 per month while remaining completely anonymous. The longer you spend on the platform and the more content you make the easier it will be to attract new fans.
If you are yet to make an Onlyfans account you can read our full guide on the process here.
How to Make Your First $100:
Research niches that could make content for.
Check these niches have a subreddit.
Order the list of subreddits by members to see which are most popular.
Take photos and videos for the top subreddits.
Release 10% of your content for free on the subreddit with a link to your Onlyfans.
Set up automatic responses to send free content via dm to Redditors who comment.
Once you gain a following on both Reddit and Onlyfans you can use your audience to build other socials such as Instagram or even Tiktok. Creating these first can be a struggle primarily because a profile with very few follows and no face showing can look like a fake account. A cold outreach approach where you spam follow other Instagram profiles in the hopes of them following your back is a very common mistake.
Niches that Do Well Without Showing Your Face
If you're not going to show your face, what are you going to show?
If you are looking to make adult or pornographic content, you can choose popular options such as; girl next door, MILF, Innocent/Cute, and Dominatrix. A niche can also be related to specific body types or body parts like BBW, Skinny, Big Ass, Tiny boobs, Feet, and so on. There is a huge selection of digital content options that do well for anonymous performers. The ones that perform the best consistently in terms of earnings are:
Gym Girls
Cosplay
Curvy Girls
Feet
Girls with big tits
Girls with small tits
Girls with no tits
Women with large asses
Women with tiny butts
Guys with giant biceps
Guys with little muscles
Guys with no muscle
Guys with tattoos
While these are popular choices you can earn good money in almost any niche with some creativity. Since the pandemic started in 2020 there has been a growing trend on the platform to pose while wearing a face mask. Although this still shows parts of the face like eyes and hair it is a great way to stay anonymous. Custom content that is made to order is also a lucrative way to make money once you begin to grow fans within your niche.
How to Make Sure You Stay Anonymous
It is of vital importance that you follow a few key rules to ensure you stay anonymous on the platform. Many fans are dedicated and push the boundaries by sending unwanted explicit messages or taking screenshots and trying to download your content. The level of enthusiasm is great for making money but can pose serious risks to your safety.
Don't reveal your email address or link any of your real social accounts to your Onlyfans profile.
Use a stage name.
Write a bio that clearly states you don't show your face.
Don't post content that could be used to reveal your location.
Don't leave hints of your real identity such as occupation or education.
Use a mysterious profile picture.
Don't share any personal bank details with fans
Other Ways to Market Your Onlyfans
1. Collaborate With Other Performers

Networking by reaching out to fellow content creators can be a very effective way to reach a broader audience. If a performer already has an established group of fans and you appear in photoshoots or videos with them it can often lead to their fans subbing to you also. While this may be considered a risky way to approach Onlyfans although it is also the most effective. Essentially the more content you have out there the more value you add to potential fans. If you work with other creators on collaborations you can also piggyback on their marketing efforts resulting in an extra funnel to your page with no extra effort.

2. Pay Other Creators to Promote You

Many Onlyfans creators have a large following on Instagram or Twitter. When you are first starting it can be difficult to find an audience and get eyes on your profile. While paying other creators to promote will cost you although you can potentially make more than you spend if you can convert their followers to your own. This is a risky strategy compared to other marketing strategies although it holds a huge amount of potential. The best way to get the most for your money is to contact and negotiate with models who are similar to yourself. Their fans are more likely to convert and follow you if you share a demographic.
How Often Should You Post on Onlyfans?
Onlyfans is a competitive platform so you should be posting content daily. To succeed as a performer that doesn't show their identity the truth is you will have to put in more work over those that show their face. The ability to also state "posts daily" on your Onlyfans bio is great for converting people who come across your profile into paying subs.
For Adult Content

There is no fixed rule. It all depends on your budget. But if you upload nudes, there's no need to post every day. The number of followers of your feed will increase gradually. But if you are focused on turning nudes into sales, then you should upload at least once a day. Just make sure you're not uploading the same type of material every day. What you sell will be the most important thing when deciding how often you upload.

For Non-NSFW Content

A lot of Non-NSFW accounts make the mistake of posting too often. Unless you have paying customers, posting too much leads to losing followers. If you are a comedian or artist and need to build a following to make money on Onlyfans, you should post at a frequency that is comfortable for you. If you are selling content, then you should be posting at least once a week, and preferably more. You can post text, photos, live videos, vlogs, or anything else that will attract followers and bring in cash. You can also combine all of the above!
Can You be Successful Without Showing Your Face?
Onlyfans has many content creators that earn 10k per month without showing their face.
That being said, it is extremely difficult for new performers to make money. If you're not showing your face, then you're not going to get a lot of purchases. The only way to get the most sales on Onlyfans is to show your face and give people something they can connect with. If you have a following already and you have a good reputation, then you will absolutely make money off of Onlyfans. If you're new, then it's going to be very difficult.
There will also be a fair few people that sub to your channel and cancel the subscription fee after one month. There can be a variety of reasons for this although the most common is you don't see enough value in your content to make an ongoing contribution. It could also be due to your subscription prices. The best way to minimize subs falling off is by being super active on the platform both in the amount you post and in how quickly you respond to direct messages.
3 Key Tips From a Successful Onlyfans Model
Katt is a content creator in the top .26% on OnlyFans and is completely anonymous. She promotes heavily on Reddit, has 176k Twitter followers, 12k followers on Instagram, and 40k followers on Tiktok. When asked what her advice was for new Onlyfans models just starting, she said this:
Use Gifs

GIFs and Videos work well because people love them and they're easy to share and watch. Plus, if someone likes your video/gifs they'll subscribe to your channel. This means you don't need to spend hours creating high-quality content every day. You just create once and post regularly.

Be Active on Twitter

On Twitter, engage in S4S (share for share) opportunities with a lot of other models in a similar niche. This will give you direct access to their paying customers and vice versa.

Post on Subreddits

Subreddits are a great way to get early traction and also network with other performers. If you don't have the time to market yourself there you can also find various services on Fiverr that will do it for you for a relatively small fee.