Brands are messaged by people who wish to work with them on a daily basis. To stand out, you must show that you have done your research and are qualified to work with them in a way that will benefit you both. This post will cover what you should do when you start to reach out to companies and brands as an influencer.
Prepare Your Influencer Brand for Partnership
Before outreaching to any brands, it is important to go over your own brand with a fine-tooth comb to make sure it looks clean and fresh. Here is what you should do:
Spruce Up Your Accounts

Go through your images, past Tweets, videos, and posts to make sure that each is relevant to your brand and that none of them will make another company question on whether or not they should work with you. Make sure to look as presentable as possible before outreaching to the company.

Edit Your Bios

Read through your bios and about me sections on each of your accounts. Make sure that your keywords are all mentioned and that the main focus of your brand is clearly stated.

Continually Grow Your Online Presence

Even when trying to find brands to work with, don't step away from your influencer duties. Continue to grow your online presence by funneling accounts into each other and producing valuable content for your fans.
You should also consider creating a media kit for your brand. Including one with your outreach email will allow the company you want to work with to get an idea of what you are about. Even if you don't include one, interested brands will probably ask you for it. There are many templates online that you can use to build one out or you can commission someone to create one for you.
Find Brands that are Appropriate for Your Niche
Look for brands that are appropriate for your niche and that are similar to brands you will want to work with in the future. If you are a beauty influencer, working with a tech company may not be the best fit for you and vise versa.
It is a good idea to only promote products that you are passionate about. If you promote a bad product, your viewers will lose faith in you and they may follow someone else instead. You should also research the values of the company and its founders to make sure that they align with your brand and audience.
Research a company substantially before you decide to work with them. See if they have worked with other influencers in your niche and how those interactions look. Know what their values are so that when you write your pitch, you can relate to them.
Look for the Company's Contact Information
Once you know which brands you want to work with, research the best ways to reach out to them and which person you should contact. If you can find a direct link to their marketing experts, your message will be less likely to get lost in the wrong inbox.
Occasionally, you may need to contact someone through Twitter, Facebook, or LinkedIn. Even if those aren't your primary Influencer platforms, it is a good idea to have them filled out enough so that they look professional.
Try to avoid messaging companies over the weekend or on Mondays and Fridays. Most inboxes are full on Mondays and the person processing them may not spend as much time looking at each email. On Fridays, most workers are ready for the weekend and may be distracted.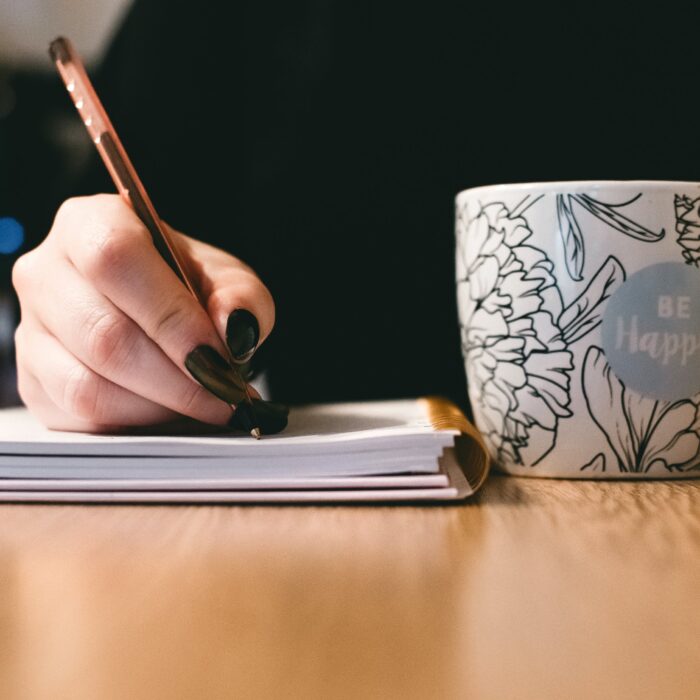 Write a Partnership Pitch
At this point, you will need to write your partnership pitch. Keep your pitch fairly brief and thank the reader for their time. Here is what you should cover:
Introduction

Introduce your brand and audience.

Proposal

Explain ways that your brands can work together that will benefit each other.

Media Kit

Attach your media kit (if you have one).
Be respectful and professional in your communication. Do not act as though you are doing them any favors. Ask for feedback on how they think you can work together. Again, thank them for their time.
Follow Through With the Collaboration
If you receive a positive response from the company, work out the details of the partnership and follow through on your end. Try to go beyond what you initially promised to ensure they will want to work with you in the future. Other brands will also be able to see how you handled past sponsorships and seeing high-quality content will influence them to want to work with you as well.