Key Takeaways:
Create attractive and engaging content. When potential subscribers see your content, they should be excited about what you have to offer. Make sure to post regularly and vary the types of content you share to keep things interesting.
Use hashtags and keywords. When people search for content on OnlyFans, your account will come up if you're using relevant hashtags and keywords. Use these strategies to help draw people in.
Connect with other creators. One great way to get followers is to collaborate with or mention other popular OnlyFans creators in your posts. This will expose your account to their followers, who may become subscribers themselves.
Be patient. Growing an OnlyFans following takes time, so don't get discouraged if you don't see results immediately. Keep at it, and if you're always learning and improving, you'll start seeing those subscriber numbers increase.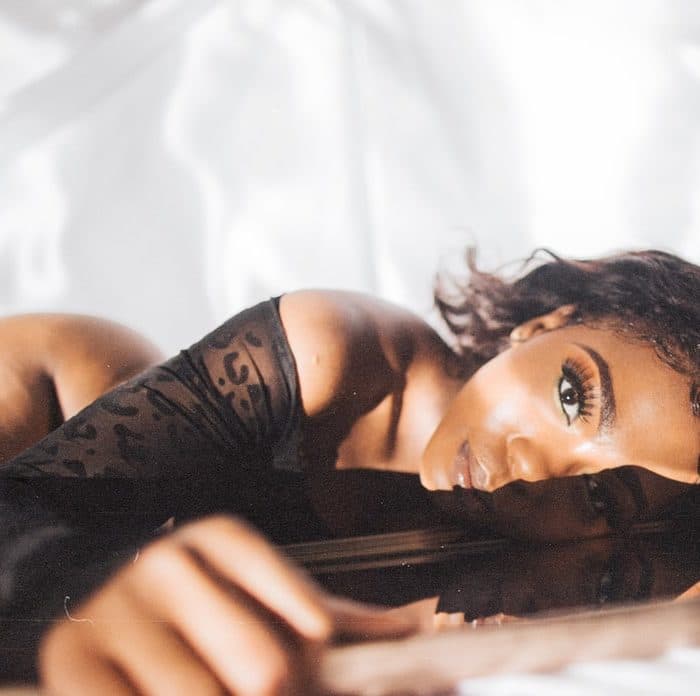 How to Grow Your Following Without Socials
To get your first followers on Onlyfans will take a combination of factors. The most important thing to have is high-quality content that people want to see. If you do, the second step is choosing how and where it will be released. You can start posting as soon as you sign up for an account, but I'd recommend waiting until you've completed several of the steps below before releasing any images or videos online.
1. Make Your Account
This part is very straight forward there are no tricks or shortcuts here, just follow the prompts and create a username that best represents who you are online. This information should ideally include what genre of content fans can expect from subscribing to your profile; examples be "Cute Girl  – She's 18 – Camgirl". To learn more about setting up your Tinder bio to stand out, you can read our full tutorial here.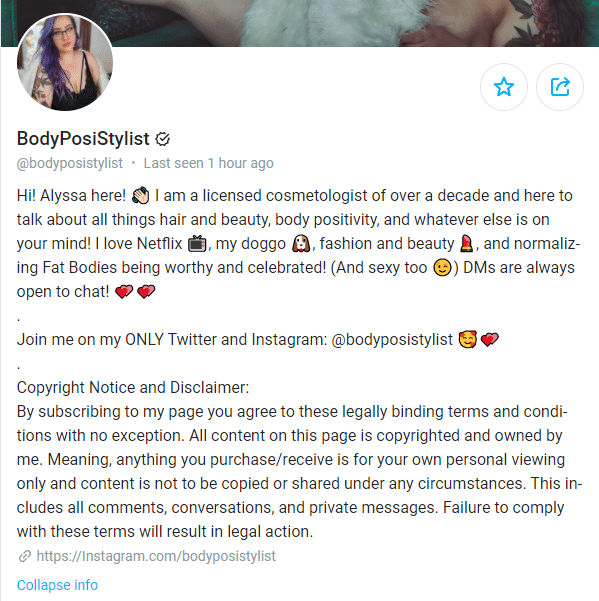 Requirements:
You must be 18 years old
Have a profile picture and cover image (nudity not allowed)
Add a bank account
Provide ID from a driver's license, passport, or 18+ card.
If you meet these requirements, you can then set your monthly subscription cost and start making money. Generally, you will need to frontload and have plenty of pictures and videos available first before customers will be willing to subscribe.
2. Research Your Niche and What Onlyfans Subscribers Want
Now that you have signed up for an account, it is time to do some research. The first thing I'd recommend doing is checking out what other people in your niche are releasing as their content. This will give a good indication of the type of images and videos which should be included on your profile creation page. If there are already lots of profiles, then you might want to look at creating another genre with similar types of fans so they can subscribe to both accounts instead of competing against each other in the same marketplace.
3. Create A Thorough Content Plan
The next step is to create a quality Onlyfans content plan. It's important to consider how much time you want to spend on creating videos or images and set yourself an uploading schedule for each type of media. If you are only planning on doing one upload per week, then it might be worth going with a higher price point, as fans will have access to more exclusive content each month, which is being released at a slower rate.
It's also important to remember that Onlyfans is a Fanclub platform and not just an adult video or photo-sharing site, if you are providing value with regards to your content then this will increase the chances of gaining high-value subscribers over time. Try adding in some live cam shows now and again where fans can pay for additional access from their computer screen without having to buy any exclusive images or videos first; these types of promotions should be included in your content plan as well so they don't come across as last-minute decisions which might affect how many people sign up each month.
4. Invest in Your Production Quality
This is an essential step if you are serious about making money from Onlyfans. The last thing you want to do is look unprofessional, and it can be hard to gain new fans on a platform of this scale if your content looks like it's been filmed with the camera inside a cereal box.
If you've already got access to high-quality equipment such as studio lights or DSLR cameras, then great, otherwise invest in them before creating any type of videos or images which will be released online. While you can bootstrap and start with just a phone, it is important to know that you're never going to be as competitive as top Onlyfans creators, who all use industry-leading gear.
5. Make New Social Media Accounts Specifically For Onlyfans
Now that you have created your Onlyfans account and started releasing content, it is time to promote yourself on other social media sites. The best way of doing this is by creating a new Instagram, Twitter, or Tumblr account, which you will use as the main source for promoting all of your online content. This is even more important if you plan to focus on adult material.
For example, if you are creating adult content for Onlyfans, then having an Instagram account that is full of sexy photos might attract some new fans to your profile. If they click the link in your bio and find that all other social media profiles have been deleted or private, then it's very likely this person will start subscribing right away.
The same goes vice versa with Onlyfans promoting your main Twitter or Tumblr page instead. You can even include a section on Onlyfans where people who sign up receive extra privileges such as free access to cam shows not available anywhere else online. The possibilities are endless but make sure you don't cross-promote too much, so each site stands out independently. If you make every single post about Onlyfans, it may lead to a lot of unfollows.
6. Promote on Reddit and Instagram
Reddit is one of the best places to promote your Onlyfans, and it's also free. Just make sure you follow all rules for promoting adult content, as many subreddits ban these types of posts outright due to how strict they are with their moderation policies.
If your goal is to attract a lot more people who don't use Reddit, then Instagram can be used as well, just do not post any photos or videos which contain nudity, as this will get removed quickly by the powers that be over at Instagram HQ. Remember, social media sites such as Twitter and Facebook have users from all walks of life, so if you want an easy way out, then keep everything SFW.
SECRET TIP:
A cheeky way to promote your Onlyfans is to use Tinder. You can link your Tinder to your adult-focused Instagram page. This way, you can build up followers by swiping through and matching with people. Tinder passport also allows you to change your city for a small monthly fee which can be super effective for getting started on Onlyfans with zero social followings. While this may not be the most ethical way of getting Onlyfans subscriptions, it is highly effective.
7. Network With Other Popular Onlyfans Creators
Networking is an essential part of building your online presence, and if you want to attract thousands upon thousands of new fans, then this step should not be ignored. The best way to do it is by following other successful Onlyfans users on Instagram or Twitter, liking their posts, and connecting with them over DM (direct message).
If they respond, then send them a link to your Onlyfans page straight away, as most active creators need content for their pages, so there's plenty of opportunity for collaboration down the line. If all goes well, you could both stand to make hundreds of more subscribers, which will help boost income levels for each party involved.
Can You Start an Onlyfans Without Followers?
Yes, It's easier to start an Onlyfans account with a small following. It will take time to perfect your content strategy and improve your production quality. If you have a large following on Twitter or Instagram and push a lot of promotions to your new Onlyfans account, it may end up doing more harm than good. If you get sign-ups but fans see no value in what you are releasing, it can cause long-term damage to your channel.
When you first start on Onlyfans, it is best to trial your content on a small group of people. This gives you a closer, more intermit relationship with your fans and a good understanding of what they want. This knowledge can then be applied at a later date when you do push your promotion, knowing you've got a solid product and those that subscribe to you are going to stay.
How Do You Promote Onlyfans Without Knowing People?
There are many ways of promoting your page without knowing people personally. From using Reddit to sharing content on Twitter, you should be able to gain at least a few followers who subscribe just because they like what you have put out there for them to see.
A good way to get started is by using popular tags. Some of these include #onlyfans, #model #nsfw (not safe for work), #fitness, lingerie. These are easy ways of getting discovered either organically or via paid means such as Instagram ads.
Do You Need Followers to Make Money on Onlyfans?
No, you don't need followers to make money on Onlyfans. This is one of the most common misconceptions about this platform, and if anything, it's the opposite. If your page gets over 1000 subscribers, then you are free to cash out at any time without having a certain number of fans who follow you or not.