If properly managed, the Instagram business account can bring amazing benefits to your company, and It's a great way to engage an audience and develop relationships with potential customers.
Type of Content Your Business Should Post on Instagram
Now that you've decided to create an Instagram business account, it's time to build an Instagram strategy. But what should you post? You can't just post any random thing or picture because your potential audience will quickly lose interest in your page.
To get the most out of the Instagram business account, you need to create a set of high-quality Instagram content that is appealing to engaged audiences effectively. What are they interested in? What post types can get their attention the most? There's no easy answer regarding what content you should post on Instagram, but a few guidelines can help you get started.
Set Goals for Instagram
Setting goals for your Instagram business account will help you build a successful social media strategy. It will allow you to create content that appeals to your audience, plan social media activities and measure the effectiveness of your efforts.
So before creating an Instagram business account, think about the goals you want to achieve. Take a look at some of these goals and how you can achieve them:
Generate More Sales:

Add a clickable link to your Instagram account bio or set up Instagram Shopping to tag and promote products in your posts and stories highlights to increase sales.

Drive Website Traffic:

Create content that piques new followers' interest and motivates them to swipe up on your posts or click your bio link.

Get More Engagement:

To get more likes and comments, ask questions, encourage followers, and invite them to interact.

Build A Community:

Know your target market and create content that seems genuine and builds trust.

Grow Your Audience:

Use Instagram hashtags to create compelling content that will help you reach a wider audience and gain more followers.
Find what's good for your business category and create a strategy based on these goals. When you know what you want to achieve, it will be easier for you to choose content and engage with the audience in a way that will help you accomplish your goals.
Type of Content Works Best on Instagram For Business
Before deciding on a strategy, you should know what content works best for your Instagram account and your targeted audience. It will provide you with an idea of what type of content to post and how often.
Here are some tips to improve your business content for Instagram:
Add Professional-Looking Photos

People love exclusive content! You can share photos of events, products, or other types of content that will make your followers feel special. This is an excellent Instagram marketing strategy because it encourages people to talk about you and spread your content. It allows your business to build a community of loyal customers who will come back for more.

Stream Live Videos

In addition to Instagram Stories, users can create and stream live video that disappears, similar to Business's Facebook Live and Snapchat.

You can provide consumers a behind-the-scenes peek at interesting areas of your business, promote items, and answer live questions through the comments. The video will stay in your Instagram Stories for 24 hours.

You can upload a video you've recorded or shoot one directly through the app to post if you want it to appear on your Instagram feed. You can still add effects and modify the cover of your uploaded video.

Advertise Your Business

Businesses can advertise on Instagram, just like other social media platforms. There are three types of advertising formats:

Carousel ads: These ads are like photo ads, but they have many photos that viewers can scroll over, they can also be shared on Instagram stories.
Video ads: These ads appear to be regular video ads, but with a Sponsored label on top which is considered as paid advertising, just like the photo ads.
Photo ads: These posts appear to be regular photo posts but usually include a Sponsored label over the photo. Under the photo, in the lower right corner, they add a Learn More button as well.

Users' home feeds can view all three ad formats. These ads help you achieve four objectives: mass awareness, mobile app installation, click-throughs to your website, and video views.

Interact With Other Instagram Users

It's important to interact and engage with your Instagram followers. Here's how:

Direct messaging: To allow a direct message, go to the Instagram homepage and click the button in the top right corner to access Instagram Direct. You can send other users direct messages, photos, and videos from there.
Tagging: When you post something on Instagram, you can add tags. Before sharing your photo, click Tag People, and choose the name you want to tag. The app allows you to search for the person's Instagram account by typing in their name. After you've tagged several users in a photo and shared it, other users can tap on the image to see who's been tagged. You can also add tags to your Instagram stories.
Commenting: A comment button is placed next to the like button; simply press it to go to the photo's comments page, which includes a text field where you can type your message. Once you've done, click Post.
Liking: Liking other users is a simple way to connect with them. You just need to double-tap a photo or tap the heart button below the post to do it.
How Often Should You Post?
The right frequency of posts will depend on your specific audience, and there are tools you can use to schedule Instagram posts. Also, there are some general rules that you can follow to find out how often you should post on Instagram.
Passionate audiences want more content:

If you have a passionate fan base or group of customers, try posting at least twice a day. If they love your brand and products, they will always come back to see if you have anything new to share.

Smaller audiences need less content:

For small business owners with smaller audiences, try not to post more than three times per day on Instagram. One or two posts with unique, engaging content are enough for them because they may not be so eager to check your Instagram business profile every single day.

Customizing your feed:

You can also customize your Instagram feed depending on what type of audience you have. If you have loyal and passionate followers, then they will be fine with more frequent posts. But if your community is smaller and not so engaged, you should post less often and make each post count.

Engaging more on Instagram:

If you're new to Instagram, it's a good idea to start slow and only post a couple of times a week. As your fan base grows, then you can gradually increase the amount of content that you share. You can also explore Instagram stories, contests, or other types of content that will help you engage more with your followers.

Track the performance of your posts:

To know how often you should post on Instagram, you should consider tracking the post-performance of each one of your posts. The easiest way to do this is by using a social media analytics tool. If you don't have one yet, try Sprout Social for free or Hootsuite as another alternative.

The right time to post:

The time when you post on Instagram also matters a lot. The best time to post will depend on your specific audience, but you can always start by picking the most popular times, like early in the morning or later at night.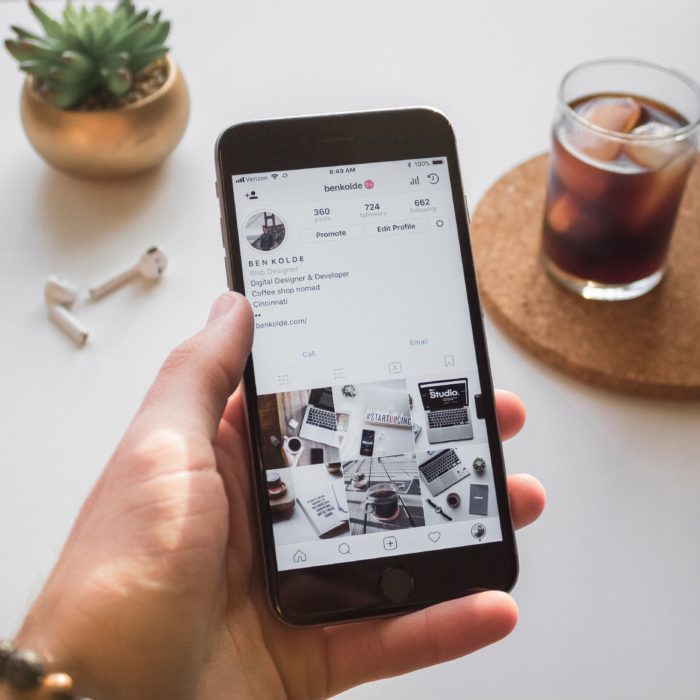 Tips to Creating an Instagram Post for Business
Instagram is not just about taking a pretty profile picture! It's a unique platform where businesses can also share videos, links, stories, and other types of content. But how to create a post for a business that will work?
Here are some tips to help you create engaging Instagram posts for your business:
Good Photography

Don't underestimate the impact of great photography on your Instagram posts. Your pictures should be high-quality and properly edited to attract more people and get more likes and comments. You can also use different types of Instagram filters to get that professional look.

Just make sure that you don't overdo it and instead choose the filter that complements your type of business and audience.

Keeping Your Theme Consistent

Consider every Instagram post like a unique page on your website; whereas each post should work on its own, you'll need to build a consistent theme to keep your audience engaged. It's important to remember that "theme" means everything from Instagram captions, hashtags, and photos to Stories.

You'll need to establish a cohesive feed style and a continuous tone of voice. Furthermore, the more specific and constant your postings are, the greater the probability of attracting a more authentic audience.

Make Your Content More Valuable

Instagram app is a visual platform. It's vital to invest time creating high-quality, relevant content if you want to attract an audience. Instagram surpasses Facebook and Twitter in terms of engagement.

To be successful on Instagram, you must provide valuable content that attracts followers and inspires people to engage with brands. Consider how you can satisfy your customers while maintaining your brand's credibility. To raise brand awareness and sales, sharing product photos is not the only option you can do.

Make Use Shoppable Posts

Instagram's Shoppable Posts feature makes it easier to sell on the platform. You can create posts that allow customers to have a smooth purchase experience right on the platform. The benefit is that there will be less friction when it comes to converting your followers into consumers.

Create an Instagram Advertising Campaign

You might employ Instagram advertisements for one of two reasons: to raise brand awareness or enhance sales. Before you start creating an excellent campaign, you must first figure out what you want to achieve.

When producing an Instagram marketing campaign, it's vital to keep your focus on one aim. An Instagram ad aimed at selling a product will differ significantly from one aimed at attracting followers.

If you want a successful ad, you'll need to create high-value visual content. You can take a look at other Instagram ads and see what you can learn from them.

Consider the Impact of Influencer Marketing

You've probably noticed the recent rise of influencer marketers on Instagram. You can spread brand awareness and boost sales by using the impact of an influencer who is already genuinely engaged with her audience and instantly recognize as a reliable source of information.

You could spend your resources and budget on traditional marketing, but influencer marketing makes it much easier to develop a more focused and efficient marketing strategy.

Furthermore, influencers have built a dedicated, engaged following; by finding the right influencers for your brand, you'll be able to find customers who will appreciate and support your goods or services.

Engaging Ending

To make your posts more engaging, you should always think about how to end them. You can ask questions, encourage people to tag their friends or share their opinions. If you come up with a winning formula, you can use it for all of your posts to engage your followers and encourage them to come back for more.

Even if you don't have a huge social media marketing budget, it's still possible for your small business to be successful on Instagram. With the right strategy and lots of creativity, you can turn this platform into one of your main sources of traffic and sales.
Another one to consider when it comes to Instagram for business is the captions. They are much more than just a few words that describe your photo. They should be catchy, creative, and engaging.
Here are a few tips for creating an Instagram caption:
Short Captions Are Better

You should always aim to make your captions short but at the same time effective. It's better to have five or six short sentences instead of one long paragraph filled with contact information that people don't want to read. A good caption should make your followers want to know more, engage with your posts and come back for more.

Tell a Story

You can also choose to tell a story instead of a simple statement or question. This will make it easier for people to relate and engage with what you have to say. Just make sure that your story is short and to the point.

Add Hashtags

One of the best strategies that you can use to get more out of Instagram and reach a wider audience is to find and most popular hashtags. These simple words work as powerful search filters and add context to the content that you publish on your profile.

To expand your reach and increase engagement, it's a good idea to add two or three relevant hashtags in your caption. You can come up with original hashtags that don't include generic words like #explore, #beautiful, and so on.

Ask a Question

Another good strategy that will make your caption stand out is to ask an interesting question at the end. If you're promoting a product, you can always ask people what they think of it or if they already own it. If it's about your business or service, then you can simply ask them what they think about it or if they have any questions.

Include a Link

You can also add a clickable link or a call to action button to your bio to get more traffic on Instagram instead of just sticking to hashtags. This way, you will point people in the right direction and let them know a little more about what you do or offer.

Be Creative

Your captions should also be creative. You can come up with original phrases or sentences that will make your posts more interesting and, at the same time, enticing. If people like what they read and see, they will check your page every now and then.

Include Images

Adding images to your captions, posts or Instagram is also a good idea. This will help you communicate with your followers and keep them entertained. Images can be anything from funny memes, great offers, inspiring quotes, or simple words that describe your photo. If you use the same image for all of your posts, make sure that it includes your business's logo.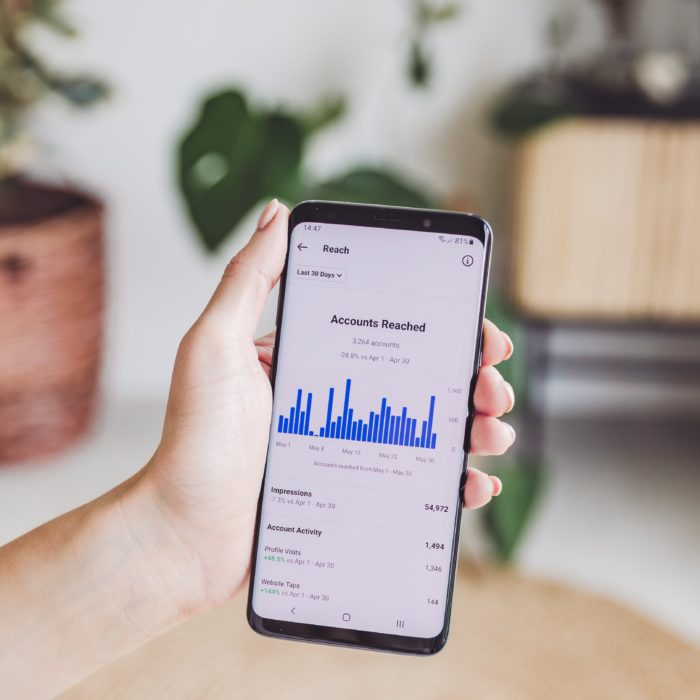 How to Market to Your Target Audience
Now that you know a few valuable tips about creating effective captions for your posts let's look at marketing. In order to market effectively on Instagram, you should know how to reach your target audience.
You can use several marketing strategies, but the main objective is to connect with people and make them interested in what you have to offer.
Good Keyword Strategy
When it comes to marketing, using the right keywords is crucial. This isn't just about using the right hashtags, but finding valuable popular keywords on Instagram can also help you attract more followers.
By using keywords already trending on Instagram, you can increase your reach and get more exposure. This includes words related to hashtags, businesses, common interests, or even something as simple as a location. You can also bring people into your other social media accounts, websites, or blogs using the same strategy.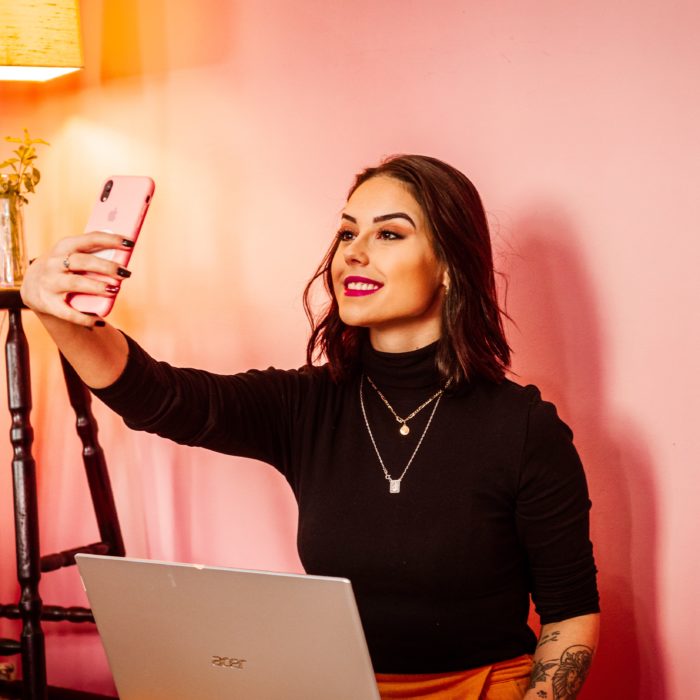 Communicate with Other Influencers
To market your business, you can connect with other influencers. They are people who have a large audience on Instagram, and they can help you spread the word about your business.
If you work with the right influencers, you can exchange more traffic, increase your engagement and get more exposure for both of your businesses. This is a great way to get more exposure for your brand and reach out to new people.
How To Find The Right Influencer
Of course, finding the right influencers can be a little tricky. This isn't just about choosing people with high follower counts. You need to choose influencers that are reputable and have an audience in your niche.
You want to promote your business to the right people, so make sure their content and message fit yours.
Here are some things to do to check if you are engaging with the right influencer for your niche:
Visit their bio and other social media links

This is where you will find their other pages and blog to see if they're a good fit for your brand.

Check their other social media posts to see what they're all about

With this approach, you can get to know them better and see if their content is relevant to your audience.

Check out the comments on their posts

If people are engaging with them and asking questions, it's a good sign.

Keep an eye on their followers and the following count

The higher the number, the better. This will ensure a large audience and people who stick around to check out their content.

Take a look at their post history

How often do they post? Do they post on a daily basis, or is it more like once (briefly) per week? This will all help you see if they're the right person to work with.
How to Communicate with Influencers
Influencers are known to have a powerful influence on society. They can use their power to promote brands and products they believe in, making it more appealing to the public since most of them trust these influencers as they seem more credible than advertisements.
Here are some ways to approach influencers:
Learn More About Their Interests

Most influencers have a certain interest in specific things, whether it's food, beauty products, travel locations, or many more. Those interested in the same niche as yours can be easier to approach as you know something that they might need or want.

Follow Them on Social Media

There are ways to get in touch with influencers like social media. Some might use Instagram, Twitter or Facebook, and any other social media platform popular nowadays. By getting in touch with them through something they use, you will have a higher chance of getting noticed by them.

Be Clear on what You Want

Influencers are given many opportunities every day, ranging from new brands to promote their products to collaborations with other brands. If you ask for their help, make sure that you are very clear on what you want.

It can be given a shout-out for your brand or maybe create a video. It is even better if you are specific on the type of content that they need to create.

Be Consistent

One thing that most influencers hate is when brands request them repeatedly, which is the same reason why the influencer will most likely not collaborate with you at all. So, if you want an influencer to help your brand, it is best that you are very consistent and just one or two requests a week rather than daily emails.

Decide With The Compensation

Influencers are usually offered compensation for their help, such as money, free products, and many more. Decide with the type of payment you will offer them before even asking them to help your brand. If you want them to create content based on your product or service, it would be wise to pay them in cash or the form of a product.

Cultivate A Beneficial Relationship

Build a strong relationship with the influencer as they can help your brand in the future. You can do this by asking them how to improve and make it easier to work with you rather than sending them one request after another. If an influencer trusts you, it would be much easier for them to work with you.

You must know the type of influencers you should be looking for when promoting your brand. Make sure they fit your business niche and be clear on what you want them to do. With the following tips, you will indeed find the right influencer for your business.