With the help of digital marketing, utilizing video content and personalized posts where you can share photos, your social media strategy can connect you with millions of potential customers.
If this sounds like something you want to do to help build your business, consider creating an Instagram business account. Using Instagram for business is incredibly easy. You can see growth almost instantly with the options built directly into the platform.
What Your Business Should Post on Instagram
When making your Instagram business account, your first step should be properly creating your Instagram business profile. This is one of the most important parts of your online business account as it is the face of your business.
Your Instagram profile picture and account details should make it clear what you are selling, how to contact your business, and other information that will highlight your business goals.
Once you have set up your profile details, it's time to start making Instagram posts that will drum up business.
Below are some things you can do to create a buzz on your Instagram business account, but don't be afraid to try other approaches to reach Instagram users.
Here are six ideas for your Instagram marketing:
Show off new products

This tip is self-explanatory. To sell things, you must let people know what you are selling. Posts highlighting particular items or new additions can get customers interested.

Create your own branded hashtag

The internet, at this point, is pretty much all hashtags. Creating one for your brand specifically can help get your business's name out there, making your Instagram business recognizable.

Special offers or contests for Instagram followers

Creating engagement is key to growth. One of the best ways to do that is by offering discounts or giveaways. Everybody likes free stuff!

Q&A sessions about your business

Today more than ever, people want to know about the businesses they associate with. Are your products locally sourced? Do you use environmentally friendly packaging? Answers to these types of questions are important to consumers.

Look at Your Company Culture

Again, people want to know about the companies they buy from. Show them how happy your employees are and let them meet the office pet.

Post images of user-generated content

People LOVE to show off. User-submitted photos of them wearing your clothing or using a product will create a conversation and engage more followers to submit their own. Growth!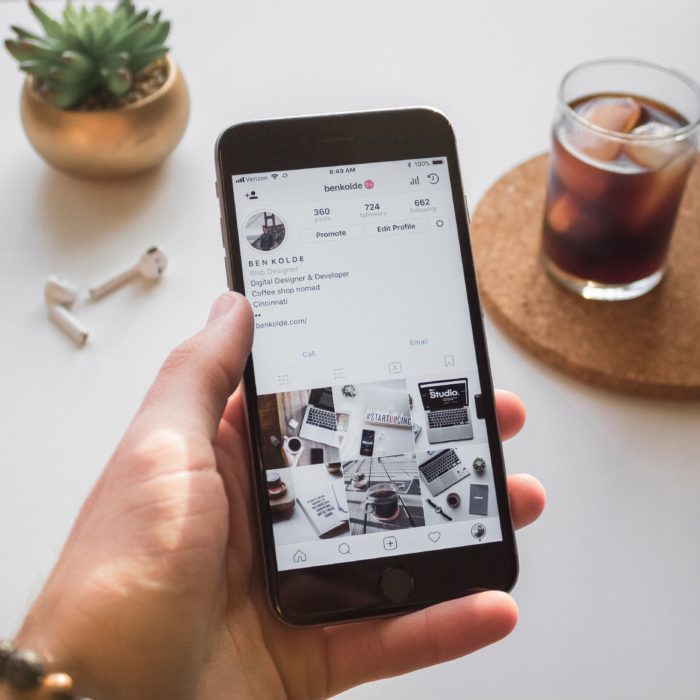 Tips to Creating an Instagram Post for Business
A good post on a social media platform will inform users of a product. A GREAT post will engage users and get them to interact.
Below are some tips for creating the type of posts that will help with the success of your business.
Your Instagram business profile has access to Instagram Insights, a marketing tool showing you several metrics to help you shape your Instagram marketing.
Define Your Instagram Strategy

The first thing you should do is create a well-defined plan for your Instagram business account.

Using Instagram for business can be incredibly beneficial, but your success will depend on how well you know your audience.

This means you must do more than simply offer your products for purchase. You must also understand the people who are purchasing the products.

Building up your business profile to appeal to potential buyers can take some time, but in the long run, properly designed Instagram content is crucial for continued growth.

Consistent Posting Schedule

Most Instagram users have the Instagram App on their phones. And as we all know, our phones are with us almost always.

One of the biggest keys to creating effective Instagram posts is finding the sweet spot between too much and too little.

If you post every hour, people will grow tired of your content and eventually have a bad outlook on your business. If you post once a month, people may forget about you.

Finding the best balance may take some time, but a good posting schedule should begin to take shape as you connect more with your audience. Using Instagram's tools for checking post-performance can help you understand the best times to post content.

Once this is figured out, you can set up your Instagram business account to easily post at specific times. You can create a ton of content and simply schedule Instagram posts to go out when you want them to. This tool can be useful for general posting and special occasions like product launches.

Quality Content

Probably the most important part of using Instagram for business (or any social media platform) is that your posts have value to your followers.

Similar to posting too often, if your posts do not offer anything to your followers and potential customers, they will ignore them.

This generally means don't post JUST to post. Follower interaction is key to growth, and ensuring you provide engaging information is crucial.

To add to this, you should also ensure your posts aren't too overwhelming. If all of your posts require users to comment or vote, eventually, they may grow tired of this and ignore them. Instagram is a visual platform; sometimes, a simple picture is good enough.
As stated above, engagement is the key to the growth of your business. Creating captions for your posts that help shape and define your brand is a huge part of fostering that growth.
Recently Instagram updated its algorithm to change how posts are shown in a user's Instagram feed. Your engagement rate is the main metric for how the algorithm decides whether you are given more face time with potential customers.
Here are some pointers for creating a great caption:
Start off with a bang

The first sentence sets the tone of your message. On top of that, most of your captions will be hidden until the user taps 'more.' That means your first line, the one everyone will see, needs to draw them in.

Create engagement

Using a CTA (call to action) or asking a question is a great way to push for interaction. People who see your post on their Instagram feed should want to engage.

Be personable

While you are using Instagram for business, you don't want to come across as a robot. Make your caption feel like it comes from a person, not a computer. Use emojis, use slang. A professional account doesn't have to always be professional.

Plan before you post

Work out exactly what you will say in your Instagram captions beforehand. Use third-party tools like Preview for Insta, Plann, or StoriesEdit, to hash out how your Instagram caption will look and feel.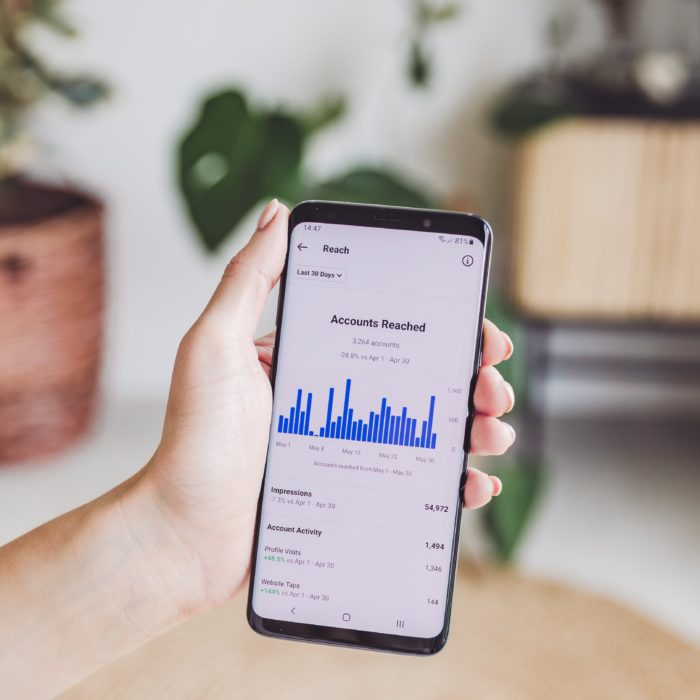 How to Market to Your Target Audience
Marketing effectively can be one of the hardest parts of growing your business online. Luckily, using Instagram for business comes with some cool perks.
Instagram business accounts have access to Instagram Insights, which offers a ton of the information you will need to understand the who, what, and how of creating an effective marketing campaign.
Who?

Figuring out the demographic you want to appeal to is the first step in defining your small business strategy. Think about the type of person who is likely to use your product or service. What do they look like? What are they using it for?

What?

Simply put, what are you selling? There aren't a lot of practical uses for snow shoes if you're living at the beach. Try to target the people who will be using your product.

How?

Different demographics consume media in different ways. The type of post that would appeal to a teen likely won't interest someone in their 40's. Generate content that appeals to your targeted audience.
Finding a Target Audience
A lot of the information you will need to effectively market your business will already be available.
Look at your competitors

Checking out the types of followers that other businesses like yours appeal to can help shape your own marketing strategy.

Analytics tools

If you have already been using Instagram for business, you can see the types of followers you currently have. Use this information to design your posts to target similar Instagram accounts.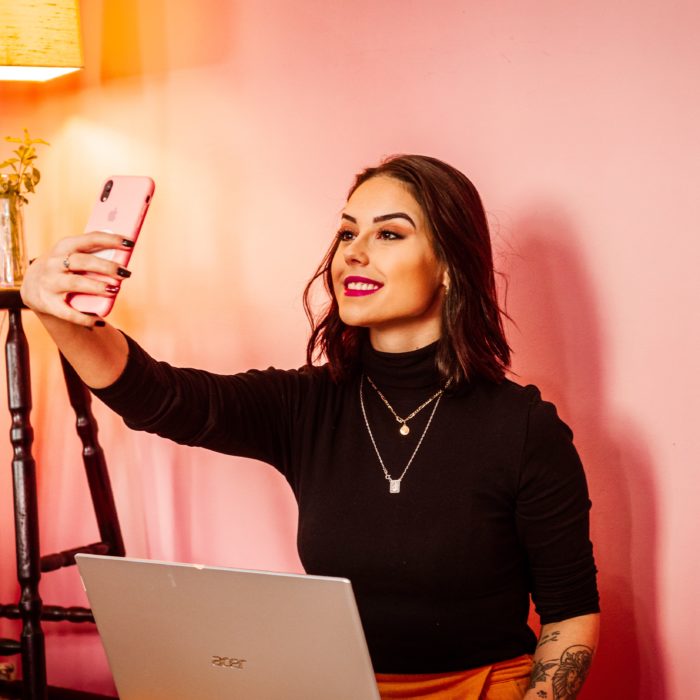 Instagram ads are a great way to utilize the Instagram app to advertise your business.
Instagram offers business accounts the ability to create and run an Instagram ad with few personalization options.
Step 1

Go to Create in the Ads Manager in your business profile.

Step 2

Create a Name and choose an Objective for your campaign.

Step 3

Select the specifics of your targeted audience.

Step 4

Design a set Budget and Schedule for your ads.

Step 5

Decide how you want your ads to look.

Step 6

Choose the professional account for both the Facebook page and Instagram account you want to use.

Step 7

Write then Preview your ad.

Step 8

Select Publish when you are satisfied.
Creating ads through your Facebook business page is generally considered better than just using Instagram for business, as the 'Promote' function on an Instagram post doesn't have the same level of specific demographic targeting as using Facebook.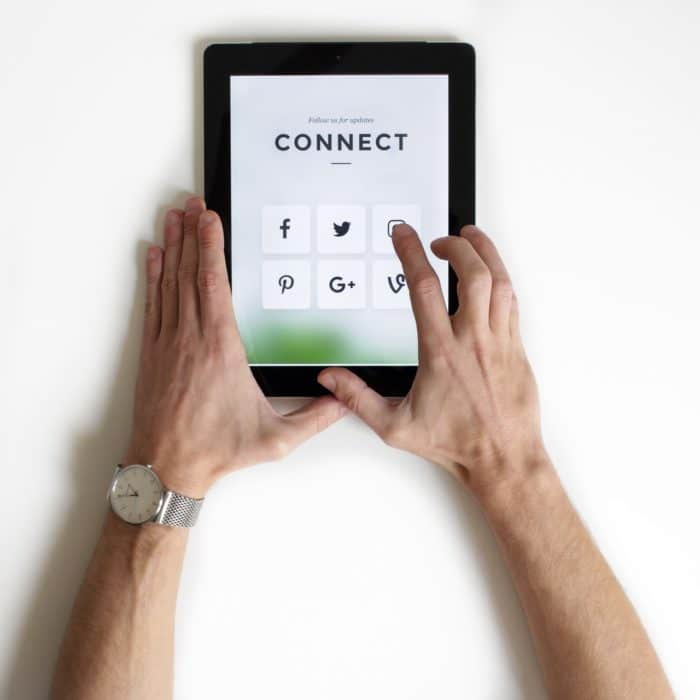 How to Link Your Instagram Business Account with your Facebook Page
Linking your Facebook business page with your Instagram account is incredibly beneficial and easy to do. Connecting your Instagram and Facebook business profile will work wonders for your brand's reach and overall growth.
To connect your Instagram and Facebook:
Step 1

Log in to your Facebook account and click Settings on the home page.

Step 2

Select Instagram and click Connect Account.

Step 3

Click the slider next to Allow access to Instagram messages in Inbox and select continue.

Step 4

Log in to your Instagram account.
Now that your Facebook and Instagram accounts are connected, you can start to really grow your business online.
How to Communicate With Influencers
Building a business is all about branding, and finding the right way to present your business online can sometimes be tricky.
A great way to promote your business is to use influencer marketing.
To do this, find an established influencer on Instagram and send them a message detailing how you want them as a brand ambassador.
You can find tons of templates online, or you can create one yourself. However you reach out, make sure you are clear about your intentions, and give a link to your business profile.
Finding the right influencer to promote your business may take some time, but in the end can mean a ton of growth for your brand.