In 2007, a blogger and product consultant named Chris Messina tweeted that Twitter should start using a number sign (also known as an octothorpe or the pound sign) as a way to store metadata tags that were searchable on the platform. The pound sign quickly became known as the "Hashtag" and would be used before a word or a phrase of words that users could generate to group-specific tweets together.
While Twitter originally was hesitant about the hashtag, the #sandiegofire tag later in the year showed how versatile and useful the system could be. Since then, the hashtag has spread to nearly all social media platforms and has become a big part of influencer marketing.
This post will cover the basics of how to use hashtags, what they are, their importance in social media, and how you can use them to grow your accounts.
There are several reasons you should consider using hashtags as a part of your brand-building strategy. They allow your audience to find and connect with you as well as quickly show people what you're all about.
Here are a few ways that hashtags can help:
Find new Followers

Many social media users will browse hashtags related to the content or niches that they love. When looking through that content, they may come across one of your posts that resonates with them, earning you a new follower that you can potentially convert into a community member or customer.

Not only can you use hashtags that narrowly represent the content you posted, but you can also use broad terms that relate to your niches, such as #beautiful, #travel, #summer, etc. Use a mix of lesser-used keywords as well as those that are searched for often to maximize your results.

Build Your Brand

As your brand grows, you may be able to create hashtags that are unique to you specifically. You may be able to use a slogan or input your brand name into the tag to make it special. Try not to use a branded hashtag too often, but consider using it when you push for growth or generate hype over a new product or service.

If the hashtag is interesting or catchy enough, others may use it, increasing your brand awareness beyond your current social media followers.

More Engagement

Step foot into conversations that are happening on any social platform by using trending or popular hashtags on your social media post. Whether you are talking about current events or you want to hang out with others who follow your favorite sports team, using appropriate hashtags can get you seen by people who are interested in similar topics.

As they read what you say and respond to you, you'll create engagement that will only increase the algorithm in your favor.

Show Support

Use hashtags to show support during tragic events or for social-related issues. If you are raising money for a charity, ask the charity if there are any special hashtags they would like you to use. Most causes will have people conversing with each other through specific terms. It is a good idea to learn them and use them to effectively show your support.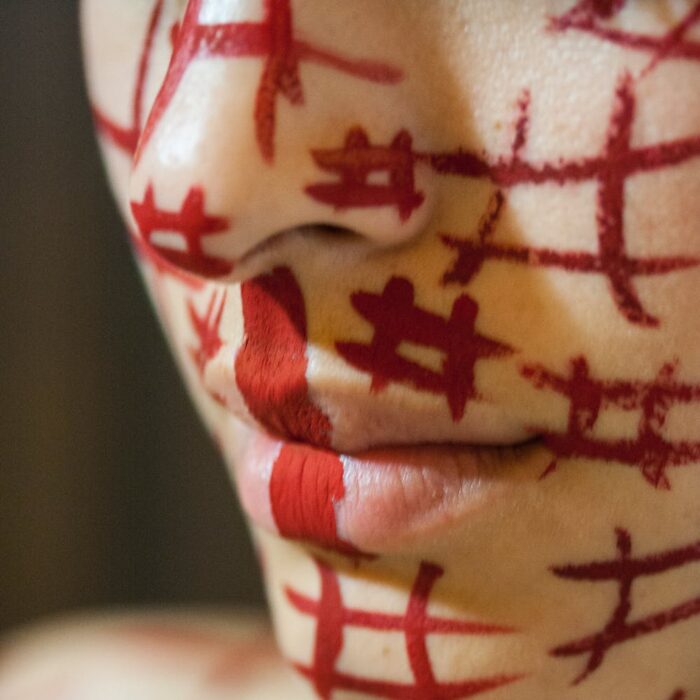 While it is common sense to uwant to see anything related social media strategy, there are many things you should consider. Using related hashtags on your Instagram posts can help you do better in your social media marketing efforts.
When creating your own hashtag, there are a few things you should keep in mind:
No Symbols, Punctuation, or Spaces

Hashtags must consist of only letters and/or numbers that are strung together. The only symbol that can be used in the whole thing is the hashtag (#) symbol at the beginning of the word. Do not put a space between the hashtag and the phrase.

Capitalize the First Letter of Each Word

Since hashtags can be phrases that are all strung along, capitalize the first letter of each word to make it easier for your followers to read.

Public Accounts

The only way a hashtag can be seen by potential followers is to make the account public. While private accounts can still use them, there really isn't a point because their friends and family will already be able to find their posts easily.

Short and Sweet

The most memorable hashtags are those that are short and simple. Long phrases will generally not be searched and will not help you find new followers.

Don't Overdo It

We've all seen them. Some posts consist of a two-word description and 20 hashtags. That's generally too many. Stick to those that are the most relevant to your image, story, or post. Using a keyword research tool could help you narrow down the best ones.

Don't Use #Followme

Don't use your hashtags to promote yourself or beg for new fans. These are generally seen as a turn-off. Instead, spend time looking for the right terms to find your target audience.

Research Your Hashtags

Make sure to look into each hashtag you use to ensure that it means what you think it means. Some may come with negative connotations.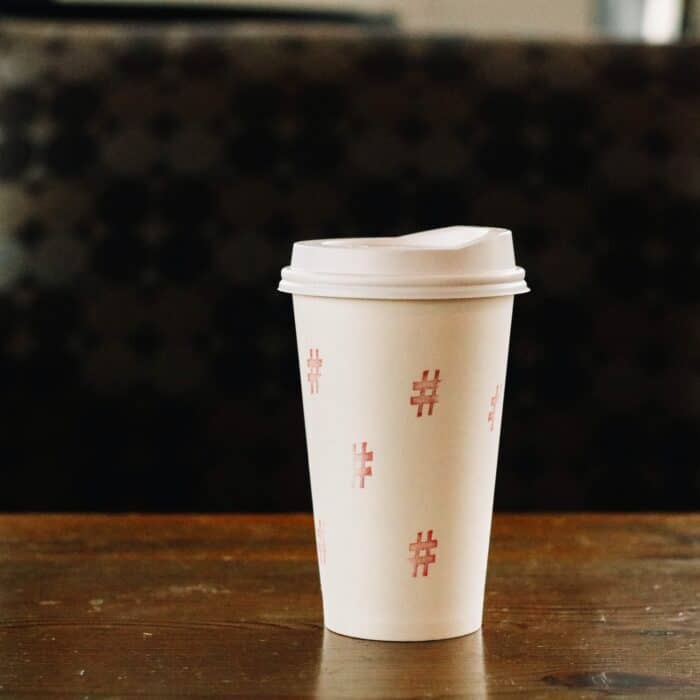 While hashtags are used in basically the same way on all social platforms, there will be some variances on how they will show up and how your followers will interact with them.
We'll cover each of the main social media networks to help you get your feet wet:
Twitter

You can use hashtags anywhere within a Twitter post, on your bio, or in a retweet. If used in the middle of a post, they are generally just there to highlight a word or a short phrase. When you are very passionate about something relating to your hashtag, use it initially; otherwise, use it at the end for context.

When searching for Twitter hashtags, you only need to type them into the search bar and press enter. The most recent and popular listings will be shown.

Instagram

You can include up to 10 hashtags at the end of any of your Insta stories and posts. Use strong hashtags in your brand's bio to help you be found in important searches. When interacting with followers or accounts you follow in comments, you can also use them.

Instead of using Instagram hashtags within your caption, you may want to consider putting them in the top comment. This will keep your captions clear and concise for your audience.

Much like Twitter, to find content related to specific hashtags, you simply need to search for it. Once you start seeing trending hashtags, you will be able to use them in your social media posts effectively.

Facebook

Hashtags can be used anywhere on Facebook in both posts and in comments. They are typically used in the same style as you would with Twitter tags. You can find public posts related to hashtags by searching for them.

One of the best ways that hashtags are utilized on Facebook is through private pages. You can use them to categorize posts and other content. Followers of the page will be able to use the search bar within the page to find anything related to the term.

YouTube

On YouTube, you can use hashtags in both the description and in the title. If you choose to not use hashtags in your title, YouTube will put the first 3 in your description above your title. The platform will ignore your hashtags if they are too spammy or you use more than 15 in a single place.

Your viewers will be able to click on the hashtag to find other videos with the same one. You can also use branded hashtags that link to other videos within your own channel (as long as they all share the same one).

Pinterest

If you use Pinterest's mobile app, you may have noticed that it will often offer hashtag suggestions when you write out a description to a pin. Whether you are adding something new or repinning, you can use hashtags to add some fun to each post. Keep your hashtags to fewer than 20 per pin.

Pinterest is ultimately a search engine and using good hashtags could help your content be found easily enough.

LinkedIn

LinkedIn is often overlooked when it comes to social media. As it is a professional platform, you will want to keep your hashtags clear and relevant to your niche. That being said, using strong hashtags could help you quickly network on the platform, giving you a greater ability to grow your career over time.
There are many potential benefits to using your hashtags correctly. Here are a few:
1. Brand Building and Relevant Hashtags

Whether you want to build a business brand or you are working as an influencer, you know that it is important to know your target audience's interests. As you continually produce meaningful, relevant content in your niche, you can add hashtags to be found or gain relevancy.

Not only should you use relatable niche hashtags, but you should use your own branding in 1-2 on each post. Whether it is your brand name or your motto or tagline, over time, these could gain searches as you become better known within your niche.

In fact, as others interact with your brand and purchase your products or services, they may begin to use the relevant hashtags too as a way to show excitement, bringing even more relevancy to your brand.

2. Context to Other Posts

On social posts, space is often limited. Even when there is ample space, it is best to keep captions shorter so that people are more likely to read them. Hashtags can help. Over time, many hashtags have gained a meaning that encompasses a thought or a feeling. Using one instantly gives your readers an idea of what your post is about.

Think of your hashtags as simple things you would type into Google. Keep any phrases concise and clear. These types of tags will help your viewers gain context with fewer words and characters.

3. Community Building Through Engagement

When a hashtag begins to trend within your niche, capitalize on it. The hashtag will be searched more often and posting a few times a day could greatly bring in new followers. It is important to clearly understand what the hashtag means and ensure that you are posting the correct type of content.

Following trends is a good way to keep up with what is going on on a larger scale. As you grow, you will have more relevance in what is happening in your genre on the social platform through these trending posts. In fact, you may someday start a social media trend yourself.

You can also show solidarity for social issues in the same way. Whether it is a trending issue or you want to support a cause or charity, you can always find the right hashtags to stand with others.

4. Strong Keywords Show Up in Search Results

Hashtags are one of the most common ways to grow on social media. People will constantly search for key terms to find new people to follow. As long as your content seems to match the meaning of the term, you should be able to find a few followers with the right hashtags.

You can often find good hashtags by looking at what your competitors are doing, but you can also use a tool to help you narrow down the best terms for your post. Since you shouldn't overdo the tags, having the extra help could streamline the process and help you grow much quicker on the social platform.
There are a few strategies you use to look for the best hashtags. You can also use a tool to help you narrow down the best ones for your niche. Here are a few things you can do:
1. Pay Attention to Trends Within Your Niche

You will find that there will often be trends within your niche. Your target audience will become enthralled with an item or an idea and want to see anything related.

One way to do this is simply by paying attention to multiple other accounts in your niche. Look at what hashtags they are using and check to see how much interaction they seem to be getting. If you do this diligently, you will recognize patterns over time that you can tap into to push yourself ahead.

You can also use a tool (such as RiteTag) that will give you suggestions based on what you are uploading. Some of these tools will even make researching what the tag means quicker and easier.

2. Look for Hashtags Related to Your Content

When looking for trends on your competition's posts, look for hashtags that are commonly used within your niche. While you may not want to use all of these, they may give you an idea of where to start. You should also look for tags that are related to those key terms to potentially give yourself a larger chance of being found by your target audience.

Look at them frequently if your social media platform has in-built hashtag tracking tools. They should tell you what is trending on the platform as well as what is trending in your niche. Use any information you find to strategize how you can grow your influence.

3. Track Your Success

Pay attention to which hashtags seem to help you be discovered by new followers. While you shouldn't overuse some of the key terms, you can use them on your best posts in the week to give you a chance of going viral.

Whether you choose to use an analytics tool or track everything yourself using spreadsheets, it is a good idea to add this step to your social media process, even if you have to schedule it as a part of your workflow.

4. Use an App or Keyword Tool

One of the easiest ways to find the best hashtags is by using a specifically created tool to find them. While there are several on the market, look for one that you can afford that has high ratings. Ideally, you will want to use a product that can help you in multiple ways.
Here is a list of our favorite tools to use when searching for hashtags or relevant keywords for social media:
1. Hashtagify.me

Hashtagify.me allows you to search for specific hashtags on Instagram and Twitter. It will give you insight into how popular the hashtag is, how it is trending, and whether it thinks you can get engagement from it. It also tracks your performance for you.

2. Hootsuite

Hootsuite allows you to monitor specific hashtags and track how well they have done for you in the past. It also searches similar accounts to give you ideas on how you can improve your own hashtag use.

3. Twitonomy

Twitonomy will help you analyze hashtags on any account. It will also give you the analytics behind them as well as track your own progress so that you can see what is working for you.

4. RiteTag

RiteTag will give you hashtag suggestions based on the content that you upload to your social media. It will also help you determine which will work for immediate growth versus what will work for long-term growth.