TikTok's green-screen effect, surprisingly, does not require the use of an actual green screen. That being said, even a cluttered backdrop will suffice. How can you obtain the green screens and use them to produce your own videos?
This article will teach you how to use the Green Screen Effect on TikTok and apply them in your TikTok videos.
What is the Green Screen Effect on TikTok?
TikTok users have used them to take their videos to the next level by setting different cool virtual backgrounds behind themselves while singing, dancing, or rap. The green screen allows you to appear as if you are in another location.
The TikTok green screen effect can be added to any video or photo already on your phone. TikTok has two Green Screen Effects: one for videos and another for photos. You may use it to produce videos that appear to jump from location to place, tell stories, create fun videos, make music videos, or create surreal effects. TikTok understands that many people have a limited budget for producing great videos. And the green screen on TikTok allows you to utilize a creative effect to help you produce even more outstanding videos.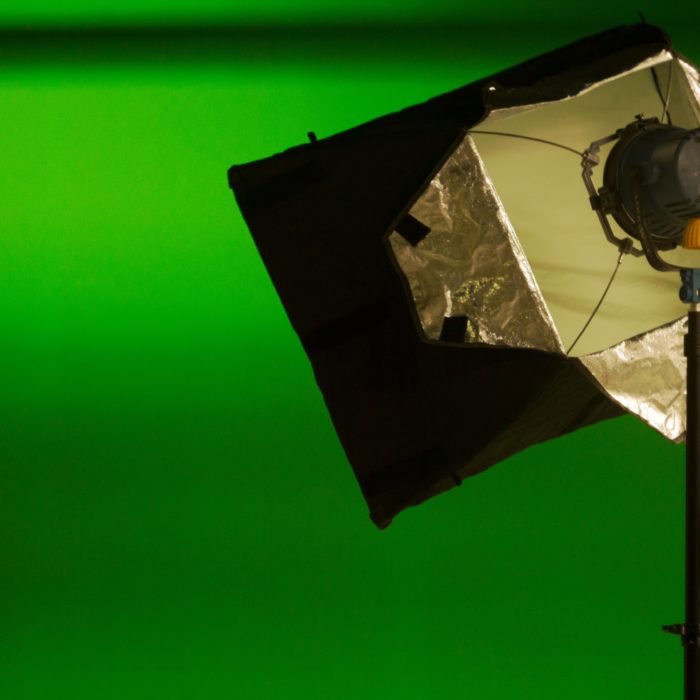 How to Set Up The TikTok Green Screen Effect
The green screen features on TikTok are quick and easy to use. Here are the steps you need to follow in order to use the green screen effect:
Step 1

Open the TikTok app on your phone or download it from Google Play Store or Apple App Store.

Step 2

To begin, tap the "+" sign icon on the bottom of the interface.

Step 3

When the video editor launches, click the effects icon on the left side of the screen.

Step 4

Select the "Green Screen" icon in the menu that appears, then choose the type of green screen effect you wish to use.

Step 5

Next, toggle the switch on to enable the greens screen effect for your TikTok video.

Step 6

Afterward, choose a virtual backdrop from those shown and upload a photo background or video background you want to appear as the background.

Step 7

You can now preview your video with the green screen effect by clicking the play button.
As you can see, the basic effect is in the upper left corner of the Green Screen menu. However, there are many green screen effects on TikTok to choose from. These include a backdrop of an underwater tunnel, a sunny beach, a winter wonderland, and many more available effects. You can even alter the size or opacity of your background image from this area as well.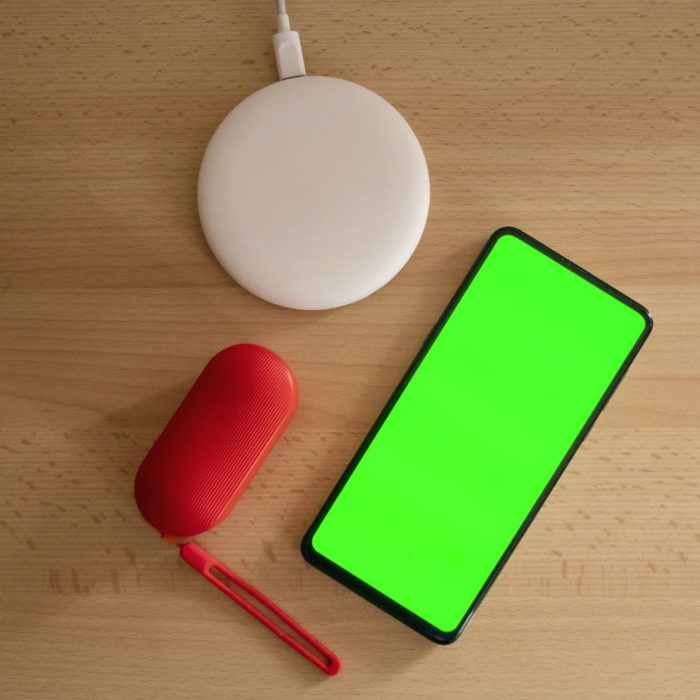 Green Screen Effect Ideas for TikTok
When you first start exploring TikTok, it can be easy to lose perspective. How are you supposed to think of new ideas for your videos? How will your creativity flourish without limitations? The green screen is a great way to ensure that your videos are unique and engaging.
Use Green Screen Feature to Personalize Videos
Some green screen features, such as eyes and mouth effects, may need a little more user input. With this awesome feature, the user may change their mouth, nose, and eyes, nose over static photographs.
Select the image you want to use for your green screen in the drop-down menu. TikTok will recognize your eyes, nose, and mouth, which you may edit and place over the image as desired.
Many creators use this green screen effects to add a touch of personalization and expressivity to their videos.
Green Screen Duet Feature
TikTok introduced another feature this year that combined two of the most famous video effects: duets and green screen. Users of TikTok may collaborate by filming themselves superimposed on another user's video. They can react to videos together and collaborate, respond to one another, add to videos, and get immersed in TikTok trends. It's similar to TikTok's other duet and stitch features.
Duets are not permitted on all creators' videos, which is why the "Duet" and "Stitch" icons could be grayed out. Here's how you do it:
Step 1

On your TikTok app, the regular side-by-side duet feature will be used when you first begin the duet. On the right side of your screen, select "Layouts," where you may pick the type of duet you wish to use.

Step 2

You can begin recording over the video you wish to duet when you tap "Green Screen." Like all the other green screen on TikTok, you can adjust and move the image around. Resizing is extremely useful for keeping the emphasis of the original video.

Step 3

Once you're done recording, click the checkbox to access TikTok's editing suite. You may add effects, text, stickers, as well as add a voice-over and adjust the volume of your video and the original video.

Step 4

Tap "Next" on the bottom right side of the screen once you've edited your video. Add a caption, choose a cover border, and adjust the privacy settings. When you're ready, tap "Post." It takes a few minutes only to create a green screen video on TikTok.
The green screen feature can also be used for more professional reasons for creative people. It can be used to create "how-to" tutorials and share insider knowledge. On TikTok, artists may utilize the green screen to project their own work behind them and assess, evaluate, or guide viewers through their technique and ideas.
To create the most desirable output with TikTok's green-screen effect, ensure the subject you use would be against a neutral background. This environment will create a more desirable color and pattern consistency.