So what is the difference between these two types of accounts? And which one should you register if you want to use Instagram? There are considerations to determine whether your account should be for personal purposes or business purposes.
Business Instagram Account vs Personal
Business Instagram and Personal Account are the two main types of Instagram accounts. Each has its advantage, disadvantage, and different features that you should understand before deciding which one you want to set up.
What is A Business Instagram Account?
Although most business accounts on Instagram are for commercial purposes, some still use it as a platform for business promotion at no cost. This can be very helpful because you do not need to purchase anything from Instagram, but you still get the exposure you need.
In addition, business accounts on Instagram can also allow you to add a little personal touch to it. This is helpful if your company has branded itself as a family-oriented brand.
If you use Instagram as a social media platform, you should register a business account on Instagram. Business accounts are usually created by companies and brands to allow them to interact with their customers.
This form of interaction can help build a better relationship between the company and its customer base. You can also use this account to show your products and services to potential customers and expand your social media influence.
What is a Personal Instagram Account?
If you do not have a business or commercial interest in setting up an Instagram account, a personal account is the best option. This is because this type of account can express and share your opinion and with others.
You can also use this account to share photos with your friends, family, relatives, or with the public in general. It can also be used to keep in touch with people who are not physically present because you can communicate through comments, direct messages, and even by liking each other's posts.
There are disadvantages and advantages to creating a business or personal account. This is why you need to think about your reasons for creating an Instagram account before making any decisions.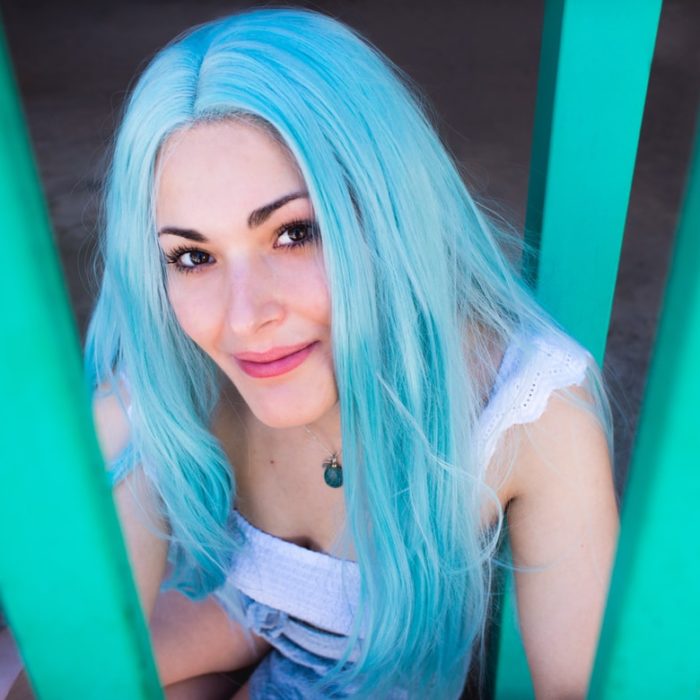 Key differences between Instagram business accounts and personal accounts
Posting Frequency
One of the main differences between business and personal accounts is the posting frequency. Since a business account is usually used for commercial purposes, it is expected that they will be posting more frequently than personal accounts.
This is because businesses are likely to share promotional posts several times per day to keep their customers interested in what they offer.
On the other hand, personal accounts are usually not focused on promotional posts. This type of account is created for fun and enjoyment or to share what you think with others. And you can post as many times as you want without worrying too much about the promotional aspect.
Content
Another difference between business and personal accounts is the types of content that are shared. Business accounts can post promotional posts several times a day, but personal accounts usually share photos and videos that are not too serious or formal.
Posts on Instagram business accounts are more likely to be focused on sales pitches, discounts, offers, coupons, etc. In contrast, posts on personal accounts are more likely to be fun and humorous than informative.
Purpose
Another difference between business and personal accounts is the purpose of creating them. Business accounts are created for commercial purposes, while personal accounts are created to share photos or videos with friends, relatives, or the public in general.
Posting Limits
Another difference between business and personal accounts is the number of posts uploaded at one time. Instagram business accounts usually have a limit of 30 posts per day, while personal accounts can post as many times as they want.
Features
Another difference between business and personal accounts is the additional features available for each type of account. Business accounts can use most of Instagram's tools, while personal accounts cannot access some of these tools.
Some of the available tools to business accounts include advertisement posts, ads manager, hashtags planner, advertising insights, etc. On the other hand, personal accounts can only access Instagram's basic features.
Instagram tools
Additionally, businesses can also use other third-party apps to help them with their marketing campaign. It allows companies to create a business account with access to several tools that promote the company ads, measure campaign results, and increase engagement among followers. The account also provides insights into customer demographics and behavior.
While personal accounts do not have access to these tools, businesses can still engage with their customers using personal accounts though through comments and direct messages.
Account Verification
Business accounts can be verified, but personal accounts cannot. Instagram verifies business accounts to prove that they are owned by an actual business and not a fraudster. On the other hand, personal accounts do not need this verification because these accounts are created for fun and entertainment purposes rather than commercial ones. Verifying your business page shows Instagram users that your account is authentic and worth following.
Guidelines
One more difference between business and personal accounts is the guidelines that must be followed by the person who manages them. Business accounts are expected to follow all of Instagram's terms of service, while personal accounts are not required to do this.
In addition, each account can have a different country of registration. Business accounts are usually registered in the same country where the business is located, while personal accounts do not need to follow this requirement.
As you can see, there are benefits and disadvantages to both kinds of accounts depending on your reasons for creating one. Once you have decided which account type is best for your needs, setting up an Instagram account should not be too difficult.
Benefits of Having a Professional Instagram Account
Professional Instagram accounts are created for business use and are beneficial for those looking to enjoy the social media marketing perks that come with it. Some of the advantages that come with Instagram business accounts include:
The Ability to Draw Large Audiences

This is one of the major perks that come with Instagram business accounts. Businesses can use Instagram to reach out to potential clients and customers looking for their products or services.

Using an Instagram business account is similar to using a website. You can direct traffic to your profile by tagging it on other social media platforms like Facebook, Twitter, etc., sharing links to your profile, or simply having a catchy bio.

Access To Analytic Tools

Instagram provides businesses with the tools to improve their marketing plan and reach out to more people. Instagram Insights is a powerful tool that gives business profiles analysis of how well their posts are doing, which hashtags users use to find their content, and how others engage with your posts. These insights help you to create better posts in the future.

Protection Against Copyright Infringement

Another benefit that Instagram business accounts offer is protection from copyright infringement. Instagram discourages copyright infringement by removing copyrighted content and suspending accounts of individuals who continue to violate their policies.

This is beneficial to businesses who use other people's content images in their marketing efforts because Instagram will not hold you responsible for copyright infringement.

Access to Business Support

Many social media platforms offer support for business owners who are new to the platform. Instagram provides training sessions and seminars that teach businesses how to get started on the site, manage their accounts, and improve their marketing efforts.

There are also online tutorials that show you how to use various features of Instagram like scheduling posts, using analytics and insights, among many others.

Creates Trust with Customers

Among the biggest challenges that new businesses are attracting customers who are not familiar with their brand. Instagram business accounts help build trust with your clients by offering them access to your company profile, photos of your activities or events you attend, links to your website, among other things.

These accounts give your business a professional image that helps you connect with potential customers and existing ones.

Allows You to Track Competitors

The main benefit of tracking competitors on Instagram is that you can easily know what they are up to and how you stack against them. Instagram has become a marketing tool for businesses, making it easy for clients and customers alike to be aware of what's going on in the market and who's making waves.

Having a business account on Instagram enables you to have access to your competitors' photos, comments, and hashtags, making it easier for you to keep up with them and even outdo their efforts.

Followers Can Easily Find Your Business

Instagram has a search option that can be used to find different business accounts based on their location or the business type that they offer. This enables customers to easily find businesses in their area without having to go through any hassle.

Create A Community With Your Customers

Customers are bound to ask questions about your products or engage with you through comments. Business accounts on Instagram allow users to create a community where they can interact and discuss issues related to your business.

Exclusive Insights To Customers and Demographics

Instagram business profiles allow marketers to study their customers' behavior and preferences. This information can be used to improve the services or products that you are offering to your customers.

With these benefits, there's no wonder why more and more people are now using Instagram to showcase their businesses and reach out to new audiences.
Who Should Use an Instagram Business Account?
Any business can benefit from using Instagram to market its products and services. However, businesses with visual media like photography or graphic design should use Instagram to promote their business.
This is because these businesses can upload photos to the site, making it easier for them to showcase what they have. Several other industries can also benefit from using Instagram to market their businesses.
Some of these include:
Wedding planners and venues
Restaurants and cafes
Hotels and spas
Professional coaches and consultants
Hairdressers and barbershops
Fashion designers and boutiques
Magazines and online stores
Fitness and wellness experts
Makeup experts and salons
These are just some of the industries that can benefit from using Instagram accounts. If you have a business in any of these fields, it would be a good idea to use an Instagram business profile to promote your brand.
Tips for Using an Instagram Business Account
Instagram business accounts should be used carefully and strategically. Here are tips that can help you get started:
Create a Unique Profile

Make sure that your Instagram business account has a unique profile. This makes it easier for customers to find you, and they can tell the difference between your account and any personal accounts you might have.

Customize your profile with your business name, address, contact information, and website URL (if you have one). Include a photo of your logo on your profile picture to make it easier for people to recognize you.

Create a Unique Username

Choose a username that has relevance to your business and industry. This is easier for people searching for your business or related topics to find you easily. You can also include the name of your business or your business name as your username.

Use Photos and Videos to Market Your Products and Services

Photos make up the bulk of Instagram's content, so it is important to use photos as a marketing tool for your business. The best way is to use Instagram stories, carousel ads, and feed posts that showcase your products and services.

Add hashtags to your posts to make them easy to find. This is useful for people who are searching Instagram for related topics or businesses.

Engage with Your Audience

Instagram lets you engage with your audience through comments, likes, and direct messages. You can use these features to answer any questions that they might have about your services, industry, or business. You can also use these features to conduct market research for your business.

Connect To Facebook Page

If your business has a Facebook page, it is good to add an Instagram Business account. This will allow you to post photos from your business' Instagram account to your Facebook page. You can also include links in these posts that direct people to your website or other pages where they can find more information about the products and services you offer.

These are steps you need to take to use an Instagram business account successfully. Ensure that you have a clear marketing objective and strategy before getting started on posting photos and engaging with your audience. If you are not sure how to set up your Instagram business account, you can hire a digital marketing or social media team for assistance.