The app is already in the market for over a decade, 12 years to be exact, since its launch in 2010. And as much as its evolution has been exhibited visually, the same goes with the numbers it generates yearly, which gets better each time. Such growth over the years, it's thanks t the global user base.
And so, to save you from jumping from one source to another, we have compiled the Instagram stats you need to know on this page.
At a glance, below are the updated Instagram statistics:
There are over 2 billion Instagram accounts that actively use the platform monthly. 1.28 billion out of the numbers are daily active users. Moreover, around 500 million accounts only use Instagram stories.

Instagram ranks as the second most-downloaded mobile app installed by over 3.8 billion times.

Among the hashtags on Instagram is "#love," amassing over 2 billion hits as of the writing.

Instagram posts, such as photos and video posts, have now accumulated over 40 billion since the app's introduction.

The average daily time users spend on the app is over 30 minutes.

Instagram bot accounts are estimated to be more than 100 million.

200+ million business accounts exist on Instagram, and at least one business profile is followed by 90% of users.

There are over 2 billion advertisers, primarily responsible for shopping posts, on Instagram since the conception of the feature in 2016.

The "Egg" post is still the most-liked Instagram with over 55.9 million likes. This is a record since 2019.

Depending on the industry using the app, the average engagement rate of Instagram runs between 1% to 2%

Cristiano Ronaldo is the most-followed Instagram account garnering 500 million followers. He also has the record for most paid per Instagram post.
Note: These Instagram statistics are referenced from sources s
uch as eMarketer, SocialMediaToday, TechCrunch, Instagram, CNBC, Statistica, and Hootsuite website.
Company Stats
Company Founded: Instagram, Inc.
Headquarters: Menlo Park, California, United States
Founders: Kevin Systrom
Industry: Social media
Parent Company: Meta Platforms (formerly known as Facebook, Inc.)
Gender Ratio

According to DataPortal, Males make up 50.7% of Instagram users which is just a few margins away compared to Females' 49.3%.

Average Age

Instagram is popular among young adults ages 25-34 years old. This group makes up the average age that uses the app, composing about 31.7% of all the app's users. The metrics report by We are Social, Hootsuite, and DataPortal also revealed the percentages of other age groups that use Instagram. A detailed breakdown of each age group using Instagram is shown below:

25-34 years old – 31.7%
18-24 years old – 30.2%
35-44 years old – 15.7%
13-17 years old – 8.9%
45-54 years old – 7.8%
55-64 years old – 3.7%
65+ – 2.1%

Top 5 Countries That Use Instagram

Proving that the app domination is scattered around the world, the data below are the top countries with the most Instagram users:

India — 230.25 million.
United States — 159.75 million.
Brazil — 119.45 million.
Russia — 63 million.
Turkey — 52.15 million gram users

Active Brands/Influencers

To reiterate from the key statistics, more than 200 million business accounts are actively promoting on Instagram. Video and Picture ads are mainly what these brands rely on to transfer their message.

As for the influencers, while the specific parameters of being one are not clear, nor the exact data number, it is estimated that 3.2 million to 37.8 million are engaged in this role. A typical influencer would be present in every social media app as much as possible, so this as the basis would also be true for Instagram.

How Many People Are Verified on Instagram?

There are no exact data or even methods to show this, but for reference, the analysis conducted by Hype- Journal back in 2020 remains reliable. Users with a blue tick or verified on Instagram make up 3.2% of a sample of 6.5 million users.

The accounts that belong to this percentage range from celebrities, sportspeople, renowned organizations, and macro and micro-influencers. And followers of each verified account range from as low as 1000 to millions.

Active Users

Instagram has steadily maintained its billion active users since 2020. In 2022, it's crossed 1.21 Billion.

2020 – 1.04 billion
2021 – 1.21 billion
2022 – 1.28 billion
2023 – 1.3 billion
2024 – 1.4 billion
2025 – 1.45 billion

Anyone is very welcome to make an account on the platform which is predicted to reach 1.44 billion active accounts by 2025. This secures the fourth spot of the app per number of users.

FacebookFacebook – 2.853 billion
YouTube- 2.291 billion
WhatsApp – 1.6 billion
Instagram – 1.386 billion
FB Messenger – 1.3 billion
WeChat – 1.242 billion
TikTok – 732 million
QQ – 606 million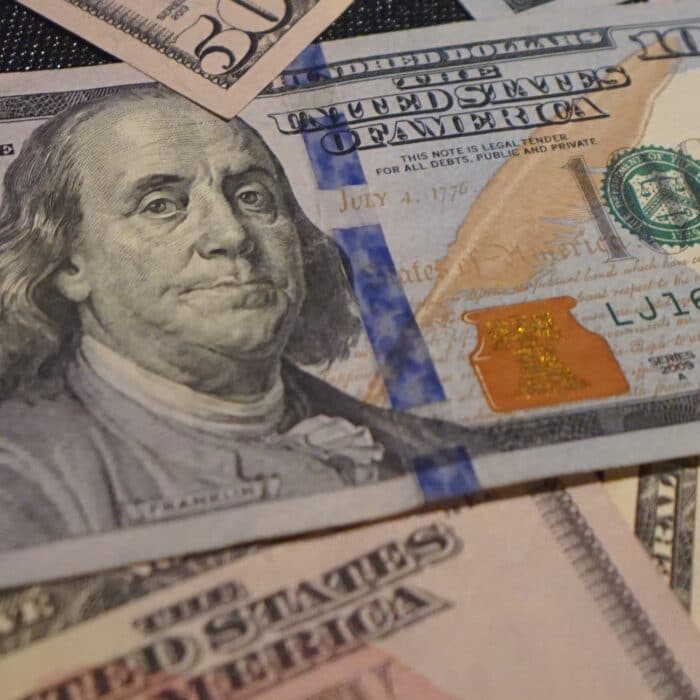 The performance of Instagram in terms of its revenue shows a steady rise and is projected to be even higher in 2022. And this data alone is from advertising — the primary revenue-generating source of the platform.
Data in billion dollars
2015 – 0.5
2016 – 1.8
2017 – 4.1
2018 – 10.3
2019 – 12.4
2020 – 17.4
2021 – 26.5
2022 – 33.3
How Does Instagram Make Money?
Through the years, Instagram constantly improves its advertising feature, which is the main money-maker of the app. Brand stories or posts in picture ads or video formats are the most income-generating type of advertising on the app. About 130 million users tap on links to learn more detail about a product.
The average cost per engagement is $0.20 to $2, while the cost per thousand impressions (hearts, comments, and shares) is $6.70 per 1000 impressions. Basically, Instagram business accounts pay the platform, usually a credit card required as a payment method, to run and customize their ads for a target Instagram's audience.
How Much is Instagram Worth?
Facebook, Inc. (now Meta Platforms) bought Instagram back in 2012 for $1 Billion worth of cash and stocks. If the latter stayed as an independent company, it is estimated to be worth up to $100 billion in 2022.
According to Stat Counter, in the market of social networking tools, Instagram owns a share of 8.21%. To note, this is only a small percentage behind others, such as Twitter, YouTube, Pinterest, etc.
Facebook – 68.87% of the market share
Twitter – 10.37% of the market share
Instagram – 8.21% of the market share
Pinterest – 7.33% of the market share
Youtube – 3.92% of the market share
How Many Employees Work at Instagram?
For such a complex app, there are currently 18,967 employees working for Instagram, catering to billion of users worldwide. Of course, they work remotely or within the office behind the many features that Instagram users enjoy.
Additionally, the average salary as an employee under Instagram is $151,00 per year.
How Has Instagram Influenced Other Industries?
Some industries cannot stand independently and would need a wide range of audiences to reach, which Instagram can easily provide. The app itself is an industry leader, so no wonder that many are dependent on this.
The figures above might not matter much to most people, but for marketers of other industries, it is particularly important to be updated on the stats of the platform. Insights are necessary for influencer marketing to strategize and create content that best serves audiences' demographics.
Thus, the app became a pool of creative individuals to produce content. Instagram is helpful in many ways and simply promoting ideas, products, or campaigns on the app is one of the proven methods linked to brand or business success.
How Has Instagram Affected the Social Networking Community?
While the social networking community has always been dominated by competition, Instagram remains its way to the top and is consistently reliable. The existence of Instagram reels, videos and images, carousel posts, fun filters, and messaging effectively brings people together, regardless of user background and the app's purpose.
And where the masses are, businesses take advantage of that to merchandise. Likewise, influencer campaigns cater to those interested. Instagram is also a great avenue for trends and viral moments by analyzing engagement rates that are high every time.
It is also the blueprint among many other social apps in the markets. Especially recently, eagle-eyed users confirmed news circulating about Instagram allowing a song to be added to your profile picture. This got everyone excited, and many are looking forward to what's more in store on the app.