Many Onlyfans creators are able to convert loyal and existing fans from other social media platforms to paying subscribers on their Onlyfans page. Each creator gets to choose the subscription fee they will charge, how often they post, and just how far they will go on custom orders.
With an effective content strategy, top talent on the platform can make in excess of $30,000 per month which is several times the amount of an average wage.
This post will cover the question "Is Onlyfans worth it?" as well as answer some questions about what it is like to create free and premium content on the Onlyfans platform.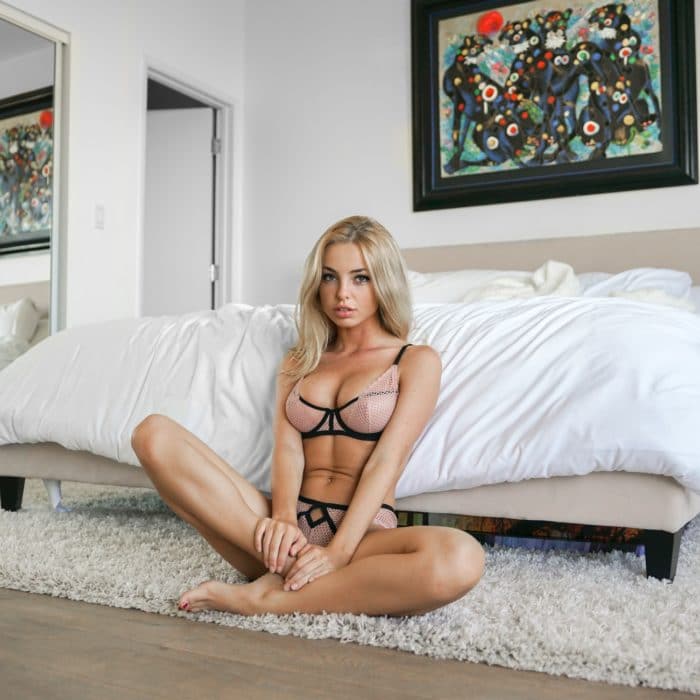 Is Creating an Onlyfans Account Worth It?
Onlyfans creators typically spend their time creating a significant amount of content that they will either post for "free" on their Onlyfans page or choose a PPV (pay per view) amount. A good content creator will also engage with private messages and earn decent money by creating videos or images for custom orders.
Here are a few of the pros and cons of creating exclusive content for your Onlyfans account:
Pros
Easy to start as a side hustle to earn extra money without quitting your job.

Potential to make good money from home.

Content is relatively quick to produce and doesn't generally require full-time hours.

Fast becoming more normalized as a career option.

Models can set their own subscription fee.

Charge a higher subscription fee as you gain notoriety for all the money.
Cons
Could impact future job prospects for those in certain fields.

Celebrities joining the platform have a negative impact on smaller content creators.

Payouts are only once every three weeks.

Many fans will expect explicit content.

Content piracy and ongoing issues.

Content piracy and ongoiCannot sign up without a bank account.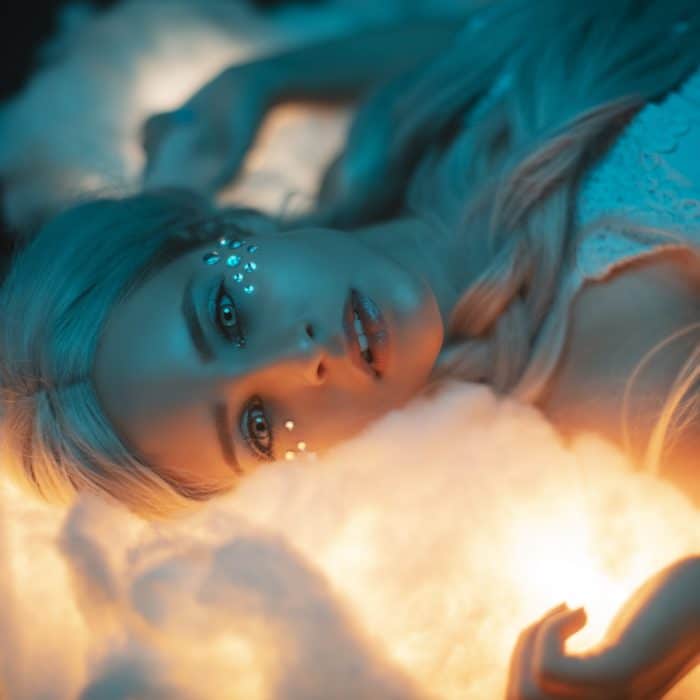 What It's Really Like to Be an OnlyFans Creator
OnlyFans is a platform similar to Instagram or Twitter with the exception that people have to pay in order to see photos or videos. For this reason, it is important to make the content special and as unique as possible in order to stand out from other creators.
As the platform becomes more saturated, it requires a firm understanding of how to market yourself to funnel subscribers to your channel. This is often achieved by building up other socials and using them to advertise your OnlyFans account.
This may become difficult for creators who wish to remain anonymous or prevent their family or friends from finding out about their channel. Even though an unsubbed viewer can not see the content, it's not hard to guess via the bio and image tags available to anyone who lands on the page.
Despite some opinions, OnlyFans is more than just sex workers and reality TV stars monetizing their following from the porn industry. More diverse content is added to the platform every day, such as fitness, music videos, and highlights from video games. Like most social platforms, your channel is what you make it.
While it isn't a "get rich quick" scheme, you can slowly dip your toes onto the platform to see how you feel. You don't have to post nude content (unless you want to) to earn low to average earnings on the platform. Many creators are able to supplement their income doing something they enjoy (you get to make your own rules for your own page).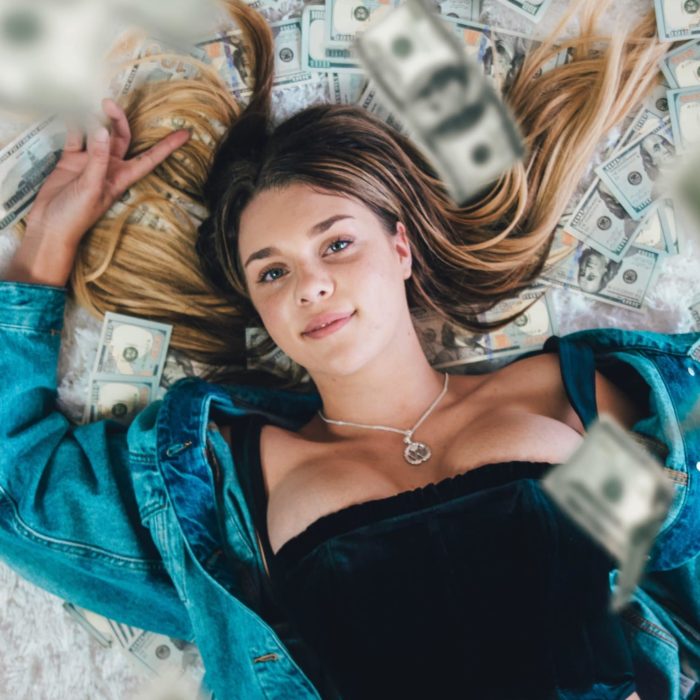 Is Onlyfans an Easy Way to Make Money?
While it is easy to get started on the platform, finding success is more difficult. On Onlyfans almost all money is made by the top creators. If you have an existing social following it is far easier to monetize quickly by teasing content on Instagram or Twitter and encouraging subs to see exclusive content. While most successful creators share nude photos and other adult content there are many various avenues to make income without sharing anything explicit.
"It takes money to make money" is a statement that rings true for OnlyFans creators. While many models start taking photos and video on phones to compete with other girls often requires an investment in decent recording equipment. Lighting, cameras, set props can be quite costly but also give you an edge over the competition. That being said, there are several strategies you can utilize in order to make money on Onlyfans.
Doing longer shoots and capturing more photos and videos in a single session will also give a model more to post, which gives more value to subscribers. As many fans like to connect with their favorite creators via personal messages and extra photos or messages shared privately can go a long way in making an avid supporter feel special. This is also a great way to build a loyal viewer base and make more money down the line through subscription revenue.
Onlyfans will require a lot of work to build up and become well known. The primary element all popular creators have in common is they know the type of content their audience enjoys and post regularly.
How Much Does Onlyfans Take?
Onlyfans takes 2o% of all monthly subscriptions. If your page is listed for the minimum subscription price of $4.99, they will take $1 from every Onlyfans subscription. They will also take a 20% cut of every transaction on the platform as well.
Can You Start an OnlyFans Account Without a Large Following?
There are many highly successful content creators on OnlyFans who started with a minimal following on other platforms. Like most forms of self-employment, a person's potential success is often dictated by the amount of time and effort put in.
Just because someone doesn't have a following on other social media platforms doesn't mean they can't be built up at the same time as a new OnlyFans account. Instagram is the obvious choice although many models have also achieved a large flow of subs and donations using TikTok, YouTube, or Reddit as a primary means of promotion.
Most accounts that do well have a loyal subscriber base, but new Onlyfans creators can work toward building their own followings, even if they don't have one yet.