Onlyfans is designed for fans who want an intimate connection with performers via direct messages or custom content. While not as large, there are still plenty of other similar sites in slightly different niches worth considering.
The top Onlyfans alternatives are; Patreon, AVN Stars, Just for fans, Loyalfans, MYM.fans, Ismygirl, and Friskchat. Each platform is in a slightly different niche and gives creators the ability to make money sharing images and videos with paying subscribers.
The main criteria used when establishing the rankings were:
Profile set-up and ease of use
Earning potential
Profit split and payment reliability
Performer privacy & safety
Customer support
If you're looking for something more than just a place to post pictures and videos, these networks are a safe bet. They all offer some sort of subscription model that allows users to view premium content from their favorite stars. The best part about them is that they give artists full creative freedom so if your idea of success isn't being met by Onlyfans.
This post will cover the 11 best Onlyfans alternatives that both serve as a subscription-based platform or a place where you can upload sexually explicit content. Each will vary on what they will offer you as a content creator or user.
1. Patreon – Best for Non-Adult Content
While most people don't think of it when looking for Onlyfans alternatives, Patreon is the best choice if you don't plan on producing adult content. It is a great choice for making value-packed videos centered around fitness, healthy living, cooking, cosplay, or gaming then Patreon is a great place to start.
Many content creators built free content for Instagram, YouTube, or TikTok and advertise their Patreon to dedicated followers who want to see exclusive content, including behind-the-scenes vlogs or special features.
If your goal is to build up a following that will eventually lead to paid gigs, it makes sense to focus on platforms like YouTube, Twitch, Facebook Live, etc., which can be monetized through advertising. However, if you just need some extra cash now, Patreon is the way to go.
Content creators get access to all kinds of perks including early access to exclusive video releases, merch giveaways, and even discounts at local businesses. Plus, patrons also receive personalized recommendations based on their interests.
Pros:
Easy to sign up
Simple interface
No ads
Totally private content
Easily links to other content-sharing platforms
Cons:
Limited options
Payout threshold
Stricter rules for the type of content you can upload
2. AVN Stars – Best for Career Focused Adult Performers 
If your goal is to become a porn star, AVNstars might just be the perfect fit. AVN Starts was built as the go-to social media platform for those working in the adult entertainment industry. The subscription website offers several unique tools like live streaming, video chat, and private messaging. The main feature that makes it stands out from competitors is the browse feature and the short, free videos on the category page.
It operates very similar to Tiktok, just for adult content. There is also a feed that presents content in a very similar way to Facebook. Although built as a social network for adult content creators there is also a lot of non-NSFW content. Stories, images, videos, and even audio content just depict the everyday life of performers.
From making a delicious smoothie to a walk along the beach with a pet AVN Stars does a solid job at humanizing its models and the girls aren't afraid to post funny memes or make jokes with their followers.
If you want to take a shot at going viral for short videos this is one of the best Onlyfans alternatives.
Pros:
Has many popular features of other social networks
Great for posting individual clips
Models the option to post images or videos that are not sexual content
Fans get to know their favorite adult performers on a more personal level
Solid model referral program
Cons:
Videos sometimes freeze
Small user base
3. Scrile Connect – Best New Alternative
If you are thinking of creating your own platform where you can make money on adult content, Scrile Connect is a great choice. Scrile Connect is a turnkey B2B solution for a fast launch of your own online business platform for content monetization of adult creators like OnlyFans.
Scrile Connect provides a full-featured platform that is ready for launch with no coding needed under your own brand and domain name, as well as the opportunity to personalize and customize the software to your needs with access to the source code.
Pros:
Fully-branded white label solution
Multiple built-in monetization tools: paid subscriptions and posts, paid messages with PPV attachments, pay-per-minute calls, live streams with tipping, referral program.
Unlimited design and feature customization
0% commission fee from revenue
Your own pricing policy with no transaction limits
Easy integration with payment gateways: free integration with PayPal.
Cons:
Not as well known as other platforms
No organic visitors and will require you to build the marketing funnel
4. Just for Fans – Best for LGBT Creators
If you're looking for simple sites like Onlyfans that lets you share photos and short clips with friends, Just For Fans could be exactly what you've been searching for. This website has few restrictions so you'll be able to connect with people regardless of sexual orientation.
In addition, JFF doesn't require any kind of membership fee. All you need is a valid email address and password. Once registered, you can view profiles of others using the search feature or browse popular categories such as couples, women, men, transgenders, lesbians, gays, bisexuals, and transexuals.
This platform was created specifically for LGBTQ+ members but anyone can join. So whether you identify as gay, lesbian, bi, transgender, queer, pansexual, polyamorous, kinky, or anything else under the rainbow, there's something here for everyone!
This Onlyfans alternative also has a referral program where you get paid a commission for each person that signs up through your link.
Pros:
Inclusive, Supportive community
Accepts bitcoin
Great customer service
Inbuilt stores to sell physical items
Less strict with kink bans (vs Onlyfans & AVN Stars)
Dedicated store for purchasing services and items from models
Models take 85% of their earnings as a payout
Cons:
Requires email sign-up before previewing content
Dated dashboard
5. PornHub – Best For Advertising Revenue
PornHub is probably the biggest name when it comes to creating explicit adult content and sharing them publicly. They offer both free and premium accounts depending on what type of user you are. If you decide to go with the paid version, you have the potential to earn more than $1,000 every single day from advertising alone.
If you prefer not to pay any fees whatsoever, then Pornhub might be a viable choice. They offer free signups where new members receive 10% off their subscription price. After signing up can browse user-submitted content, watch clips, and even download full-length movies. All of the content found on the site is 100% original and none of it violates copyright laws. In fact, every single video uploaded onto the site gets reviewed prior to publication. So rest assured knowing that nothing inappropriate will ever show up on your screen.
The primary issue with Pornhub is the sheer amount of free content users have to choose from. This can make it extremely difficult to earn paid subscriptions and monetize your uploads. The top earners on the platform primarily make their money through the ads that play at the start of videos. To achieve this you need to be producing long-form content with exceptionally high production quality. This is behind the ability of most rookie adult creators.
Pros:
Well know brand
Very few fake accounts and scammers
Cons:
New content creators will have to compete with established adult stars
Amount of free content makes users less likely to spend money
6. AdultNode – Best for Inbuilt Discoverability  
AdultNode is another good option for those interested in making money online by sharing pictures and videos. It's not quite as easy to use as other sites mentioned above but it still provides plenty of opportunities for newbies to make decent amounts of money without having to invest too much time into learning how to do things properly.
The best part about Adult Node is that they offer three different packages depending on your needs. They have a basic plan where you pay $5 monthly, a premium package starting at $10/month, and finally a pro package starting at $15/month. Each plan comes with various benefits ranging from being featured on the homepage to receiving more traffic than usual.
You don't necessarily need a large social following to get started. Simply click "Upload" when you are ready to post. Then select the category you'd like to submit your work to and wait until someone comments on your submission. Users engaging with your hot photos are a great way to generate traffic to your profile.
The best part about this platform? There aren't many rules regarding nudity. You don't have to worry about getting banned or having your work removed like on social networks. And unlike most other adult websites, you don't have to wait until you reach certain milestones before earning rewards. Instead, you can begin receiving payments immediately after uploading your first piece of content.
Pros:
Fast, convenient payment processing
Hashtag system to help content get discovered
Creator support groups
Cons:
Complicated to sign up
VIP membership required to boost exposure
7. Unlockd – Best for Group Chats
You may want to consider Unlockd if you're just beginning out as a creator in the adult industry because it offers some unique features that help streamline the process of building a following.
This Onlyfans alternative allows users to upload their own custom avatar which will appear alongside all future posts made by them operating similar to traditional social media platforms. Users also get access to exclusive member-only areas including private messaging, live chat rooms, and group chats. These groups allow creators to interact directly with each other while keeping everything completely anonymous.
It's important to note that the platform is designed primarily for adult entertainment purposes. That means that they cater to individuals who enjoy watching erotic material.
Pros:
Pros:
Unique group chat function
Easy to network with other creators
Creator support groups
Cons:
Geared entirely to adult content
Slow payout rate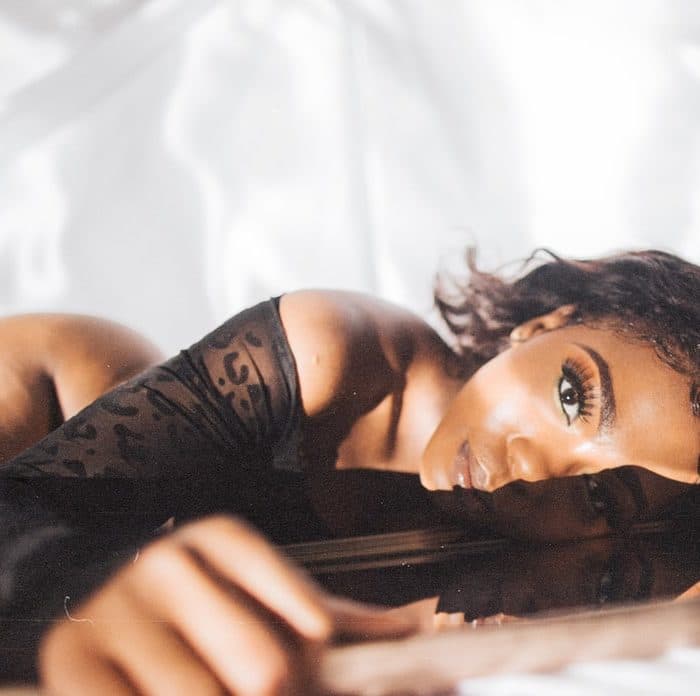 8. Loyalfans – Best inbuilt Share Features
Loyalfans is another good option for those looking to create content without having to worry about being flagged by YouTube or Facebook. You can choose between uploading either adult or non-adult content but keep in mind that all content will need to pass age verification before going public.
Once approved, you can share your work across multiple social media channels including Twitter, Tumblr, Reddit, Pinterest, Google+, Vine, Snapchat, and others. There is no limit to how many people you can follow so you could potentially reach thousands of viewers within minutes.
Pros:
Convenient share options to other social media networks
Easy to sell personal items
Cons:
Complicated to sign up
VIP membership required to boost exposure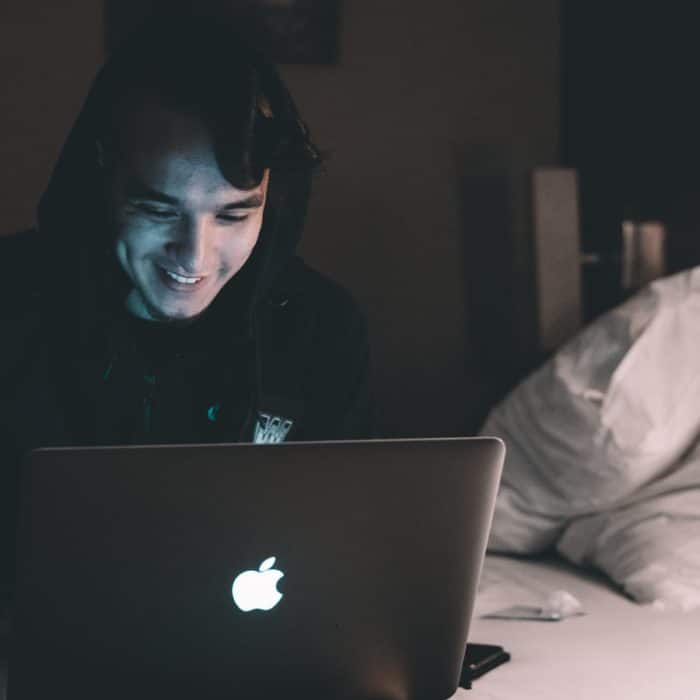 9. Frisk.Chat – Best for Direct Messaging
Frisk.chat has been around since 2013 and was one of the very first platforms dedicated solely to making money through online porn. Today it's still an active website and currently boasts over 1 million registered members. This makes it one of the largest sites available. However, there are several downsides associated with using Frisk. Chat. One major drawback is that membership costs $20 per month.
Pros:
Easier to direct message than create photo or video content
Large user-base
Wide range of niches
Cons:
Monthly subscription cost
Laggy video hosting
10. IsMyGirl – Best for Lesbian and Bisexual Women
IsmyGirl was created specifically for lesbian and bisexual women looking to connect with each other. Users create profiles where they share photos, videos, stories, and much more. They can choose between two membership levels: Basic and Premium.
Both offer unlimited downloads, but premium members gain additional benefits such as VIP status, priority customer service, and an ad-free browsing experience. In addition, IsmyGirl has partnered with many brands offering exclusive deals and promotions exclusively available to premium members.
Pros:
Built specifically for women
Partnered with many other brands with exclusive membership deals
Customer service
Cons:
Lots of ads on the free version
VIP status required to boost exposure
11. InkedGirl – Best for Alternative Models
If you've got tattoos this might be the best platform for you! InkedGirl.com was founded in 2007 by a group of friends who wanted to share their love for tattoos with the world! They have been helping models share their ink since then. It wasn't until 2013 that they decided to start this website as an online community where you can find inspiration from other women's tats, get advice on your own designs or just chat about anything related to body art. Their goal is to provide quality content and make sure everyone feels welcome.
Inked Girls offers both paid and unpaid options. Paid users get access to special features like instant messaging, direct contact with models, and the ability to upload custom images. Unpaid memberships include access to the entire archive of content from past years.
The only downside is that this type of site does require some patience. It takes time to build up enough subscribers to make decent money. InkedGirl is really more for hobby models connecting with fans for fun than serious career-focused content creators. That being said that might make it the perfect place to test the waters if you're not sure if adult content creation is for you.
Pros:
Dedicated fan-base
Welcoming community
Cons:
No live-camming feature
Limited number of models
Requires email signup just to browse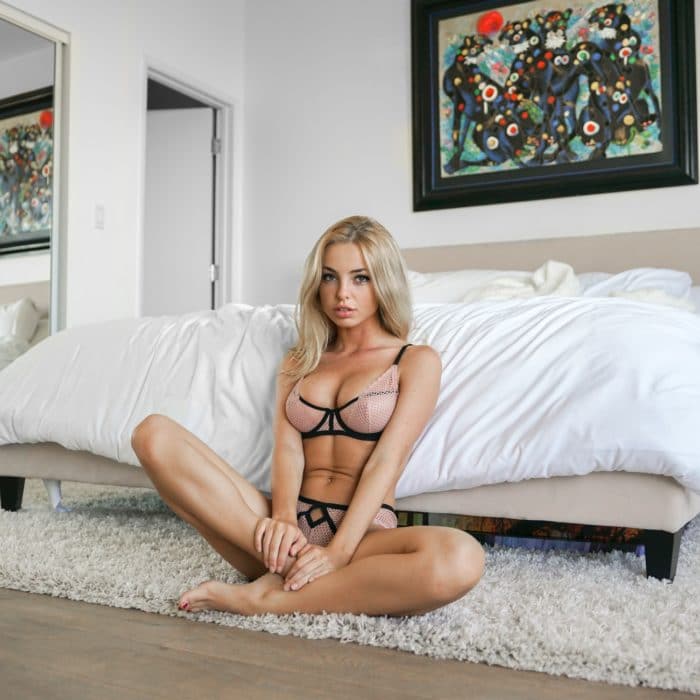 12. MYM.fans – Best for Donations
MYM.FANSS is a relatively newer platform compared to some of the other options listed here. They offer two tiers of membership starting at just $5/month. As long as you meet certain requirements, you can become a member and begin posting content immediately. Users must verify their identity using government-issued IDs such as passports, driver's licenses, etc.
Mym.Fans is specifically geared towards female performers. Similar to Loyalfans, Mym.Fans let women connect directly with their favorite artists and enjoy exclusive rewards. Unlike most other websites, however, Mym.Fan doesn't charge any monthly subscriptions but instead relies solely on donations made by supporters. To date, Mym.Fan has raised nearly half a million dollars for various charities.
Pros:
Hosts community driven charity campaigns
Donation based model
Requires verification via government issued IDs (Less scammers)
Cons:
Limited number of posts per day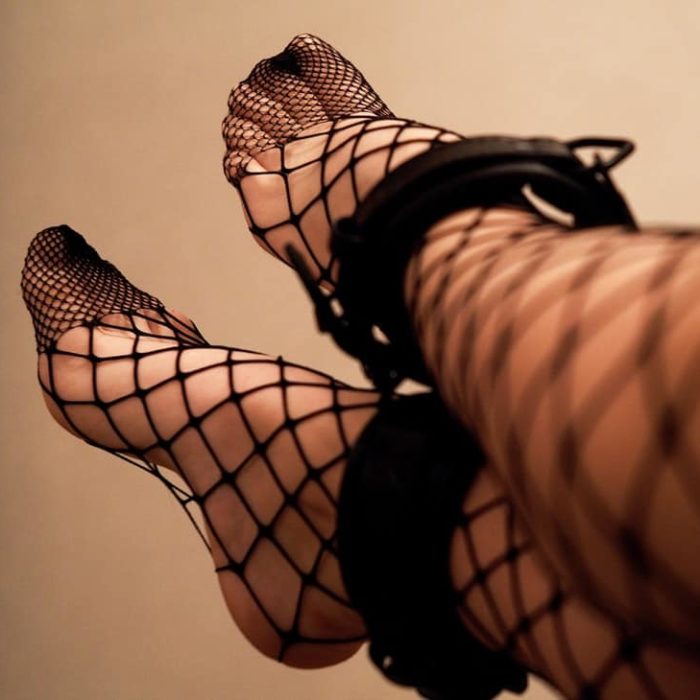 Frequently Asked Questions
Which Onlyfans Alternative Allows You To Sell Individual Clips?
While a few Onlyfans alternatives allow you to sell your individual clips, many content creators choose to sell custom videos on Cameo. The platform also allows you to send private messages with video sharing features.
Which Onlyfans Alternative is Best for Content Creators?
All sites like Onlyfans will have unique features that will appear to each content creator in a different way. You need to look at how you want to sell content, then determine which site works best for your strategy. Most Onlyfans alternatives don't have in-built marketing and advertising services which limit how you can use the content selling website.