You want to tease your content while showcasing your personality to leave visitors wanting more. Unlike other social bios on social media, Onlyfans bios should focus on converting visitors to fans. An Onlyfans bio is part of your sales funnel used to attract a potential customer and earn a subscription. It is then up to you to come up with unique content ideas to keep fans engaging with you to build a loyal base. 
This guide will primarily focus on Onlyfans bio ideas for girls but the tips and examples can also be applied to those that run a profile as a couple.
What is an Onlyfans Bio?
An Onlyfans bio is the first thing users read when they land on your profile. As Onlyfans is built around selling content kept behind a paywall, the primary purpose of the bio is to appeal to potential subs. The best way to connect with your desired demographic and earn subs is by listing the main types of content you post and how regularly.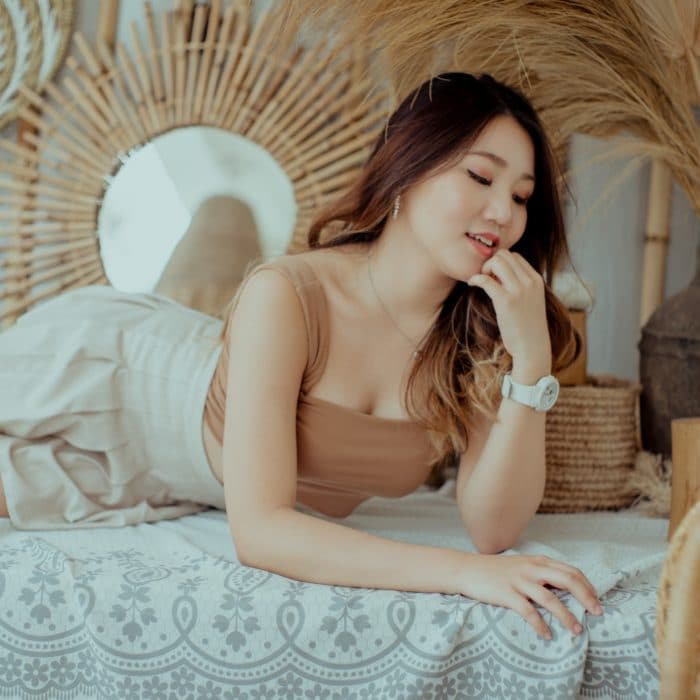 What to Put in your Onlyfans Bio
Based on an analysis of the top-performing content creators, the ideal Onlyfans bio is short, fun, and advertises the type of content you produce. Look to include things about your photos or videos that make you stand out from other creators on the platform.
The best information to include in your Onlyfans bio will include:
1. Links to Instagram or Twitter

It is important to build funnels to every aspect of your Influencer business. By growing your Insta and Twitter accounts, you are more likely to find additional followers on them which you could funnel back into your Onlyfans.

Note that with a lot more fake accounts found on Onlyfans, a great way to build trust and authenticity is to link to your other social accounts. Primarily performers will link to an Instagram profile as it is a very visual medium. Other popular alternatives include Twitter and Youtube.

2. Hobbies and interests

Bonding with Onlyfans users is one of the best methods for overall growth. One way to do this is to offer a little information about yourself. Choose to add some info related to your niche and some that is outside of it.

3. If you accept direct messages

Many users expect to be able to have some level of a relationship with you. If you don't accept messages, it is important to tell people upfront so that they don't become angry later.

4. Nationality

Some people prefer to support people from a specific nationality. They may also want to make sure that you probably speak the same language as them. You can also mention the current country you live in.

5. Time on platform

Knowing you have been on the platform for a while may help some people feel more comfortable subscribing to you monthly. It shows you know how the platform works and that you have likely been successful at it.

6. Subscription cost

Not only should you mention how much the subscription costs, but you should also tease what your fans will get when paying the description.

7. Turn-ons/ turn-offs

Fans like the idea of being able to get you excited, even if they can't. You can also use this section to create boundaries for what you will not accept in your DMs.

8. Body Type

Everyone has different tastes. Let your fans know what they can expect so that they can gauge whether or not your content is for them.

9. If you don't show your face

While you can definitely make money on Onlyfans without showing your face, some subscribers may become angry if they don't know this information before subscribing.

10. Copyright notice and disclaimer

No matter where you post content online, some people may try to steal it. It is important to remind them that you own the copyright and that you don't want it distributed by anyone without your permission.

11. The number of pictures and videos on your profile

Not only can you tell them what is already on your profile, but you can also tell your fans how often you upload new content.

12 A naughty joke

If you can show your sense of humor and get someone to laugh, they will be more likely to feel connected to you enough to subscribe.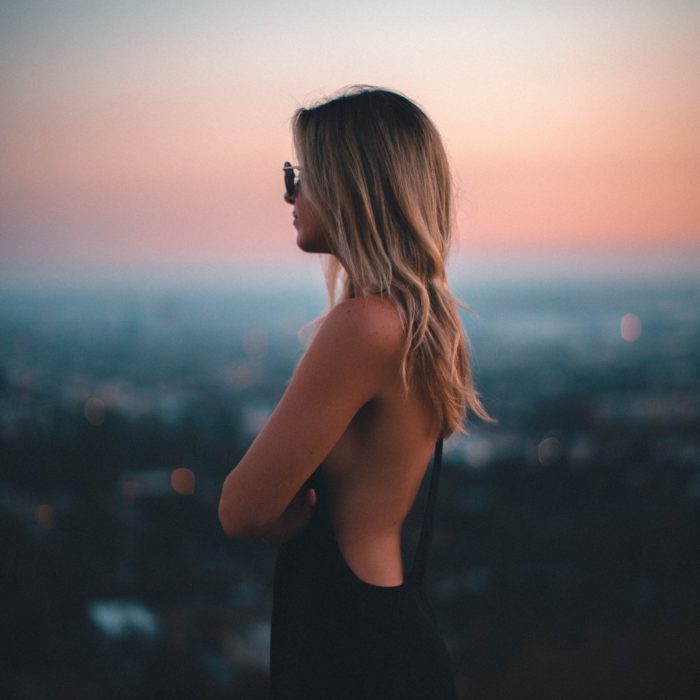 Here is a breakdown of some successful accounts that don't leverage social media fame. It is worth noting that the initial non-expanded view of the Onlyfans bio section will only have space for one sentence as seen below.
1. The Welcoming Bio

This is a great example of an effective bio that works to build a connection with potential fans. It mentions elements that inspire the content such as hair, beauty, body positivity. The creator outlines a few interests (Netflix & and her dog) that would serve as common ground a lot of people can relate to. This helps to give people talking points if they wish to reach out.

Mentioning that DMs are open appeals to fans who wish to reach out to form a greater connection and potentially order custom content. Made-to-order content can result in far larger tips greatly increasing your revenue potential.

The limited amount of space for the bio means it is best to jump straight in with something catchy. In this case, the creator has used a friendly greeting with an emoji followed by something unique about herself.

2. The Explicit Bio

If your profile centers around explicit content, an effective bio lists exactly what a fan can expect to get for their money. Be direct with your potential audience. Display how many images and videos already exist on your profile while also posting your upload schedule. This is a great way to show you are an active creator and worth the subscription.

As adult content is a competitive market it is important to have a point of difference to stand out. In this case, adding fetish-friendly and outdoor flashing content makes it clear to her demographic what type of content to expect. A large percentage of the platform is explicit with an ever-increasing number of new creators attempting to break into the niche.

Since most of what you produce will be behind a paywall it is important to be descriptive and honest with what a fan can expect from their sub.

3. The Non-NSFW Bio

While Onlyfans is primarily known for adult content, there are still plenty of successful creators that only produce non-NSFW material. The key to writing a good bio is to be upfront about this on your bio. In this example, we see the specific line "Please be aware that I don't do nudes or explicit content" making her stance very clear.

If your content is dedicated to health and fitness or various other topics, list those at the start of your bio. If you run any special events or specific days you do certain things that can be an effective way to drive community engagement.

4. The Marketing Funnel Bio

If you decide to use a free account you may choose to have it operate as a funnel to either a second Onlyfans account or to another platform entirely. Using this method you can use your bio section to push to a website and podcast. If this is the aim of your profile be sure to link all of your socials in order of which is most valuable to you and appealing to viewers. In this case, the Onlyfans page acts to funnel fans to a popular podcast. This tactic could also be used to promote an Instagram, Youtube, or Pinterest profile.