This post is part three of a three-part series on personal branding. It will cover the market research aspects of planning your first postings on your social accounts.
1. Study Current Social Media Trends
You can (and should) begin to study current trends before you ever begin to post on Instagram. Some trends will come and go in a matter of days (or even hours), while others may last for weeks. As a new influencer, you should focus on content that will both be relevant long term and look for longer-running trends. When you begin to build a following, you will be able to get some traction with some the faster running trends.
Here are a few ways you can study and keep track of trends. You should also track when you post trendy content to gauge how well they do compared to your others.
Follow Several Niche Influencers

Not only should you follow major influencers in your niche, but you should also follow newer accounts that are still actively posting. Spend a bit of time each day looking through your feed and checking your future competition for any similarities. Look at both the images and the written words provided. Take note of the hashtags used. After a while, you will get a better sense of what is trending and what is fresh content.

Use A Hashtag Trend Tracker

A hashtag trend tracker can help you determine how popular a current hashtag is and how much it is trending. Good trackers will research the keyword on multiple platforms and consider the analytics over time. You should be able to see the interactions, reach, and shares. Here are two hashtag trackers that you may want to try out:

Track Engagement Over Time

You should also keep track of your own engagement over time based on the tags and trends you are using. Compare trendy posts to your general posts to see how they compare in likes, follows, and comments. After a while, you will get a stronger understanding of what works best for your personal brand.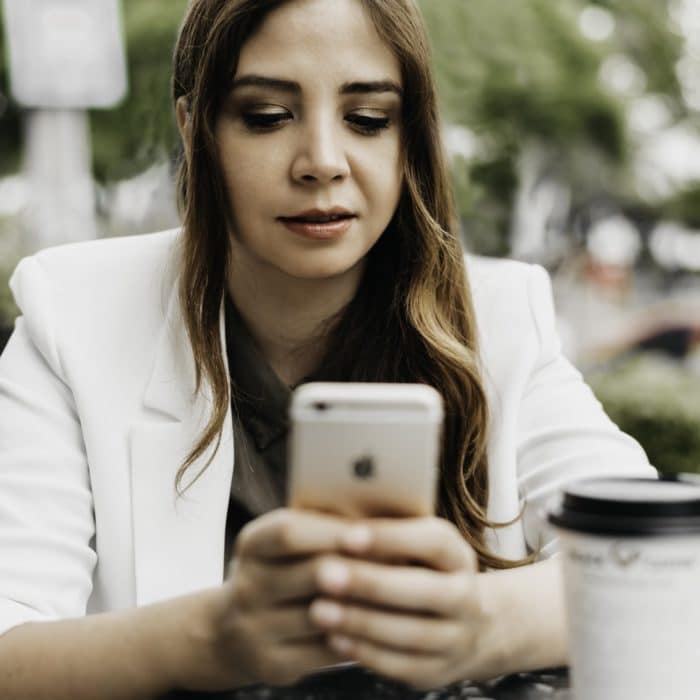 For most people, the first post is always one of the most difficult ones to create and publish. Typically this is due to overthinking it and not knowing how to engage on the social platform of your choice. The best part about your first Tweet is that you can typically break the ice without worrying about who is watching you as you probably don't have followers yet. That being said, here are a few things you can consider when writing it out:
Introduce Yourself

Greet the world by introducing yourself. In a few characters, let people know the thing that drew you to the social media platform and the type of posts you plan to produce. This can be as simple as stating your name, your role, and with whom you want to connect.

Link To Your Site

Add a link to your site or another social profile. That way, people who do stumble onto your account will be able to find your main hub, find about more about what you do, and be able to contact you if necessary.

Post an Image

Upload an image with your first post. Not only will it add a little color to your page, but it will add to your greeting. The saying goes that a picture says 1,000 words which is far more than the limited characters you get from social media. Get used to posting images with your posts. They will capture people's attention as they scroll through their feed.

Use First Hashstags

If you are using Twitter use the #myfirsttweet hashtag. For Instagram, use #firstposts or #firstpostoninstagram. Look into what hashtags you can use when you are greeting the world and you may find a handful of followers right away.
While you should never overdo hashtags, using the right ones can help you find your audience. There are a few things you can do to narrow down your own personal strategy. Track how each has helped you in the past so that you can continually improve your future postings to find new followers and growth.
Use Hashtag Generators
When you are first starting out, utilize hashtag generators to find relevant tags for your niche. Most are easy to use and will not only give you stats for specific ones that you search but will also give you related ideas that you can try out instead. There are several good generators available, including the following:
Subheading
Take Note of Competitor's Hashtags
Follow other people in your niche and pay attention to what hashtags they use. If you see that they frequently use 2-3, try each of them on of few of your own posts to see how they fare. They may have stumbled into a gold mine that can benefit you as well. Be sure to not use their personal hashtags for their own brand.
Follow Trends
There are always new trends you can follow on almost any social media platform. Keep track of what bandwagons people are climbing on to and join a few, especially if they are related to your niche. If one of two of your posts go viral, you may be able to collect a strong following.
To learn more about hashtags for social media, check out one of the following articles:
4. Publish With Confidence
When it comes down to it, your first post will always be the hardest. Ultimately, you just need to bite the bullet and press the publish button to get over the initial hump so that you can move on to your future posts.
Once you have your first post written and set up, don't hesitate and publish it with confidence. Congratulations, you are now on you way to becoming an influencer.