It's also a convenient location to store and review videos before posting. Saved TikTok draft video on your phone can be viewed offline, and some users like to make edits directly on their phone before uploading. If you want to save the Tik Tok video in the gallery, this article will help.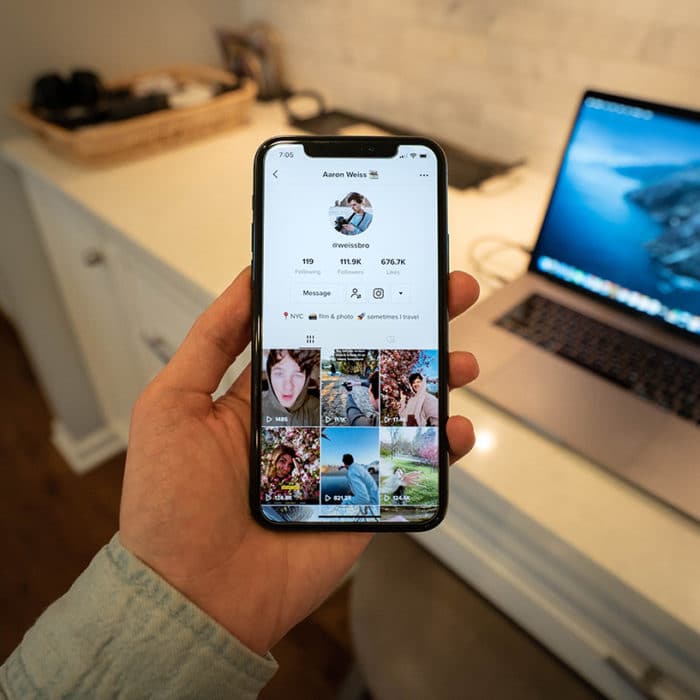 How to Save a Draft Video in Your TikTok Gallery
There is no option to save TikTok draft video directly to your phone gallery. An alternative is to use your phone's screen recorder to record the video. You may find a TikTok draft under your profile when you save a TikTok draft.
You must upload the video to your phone's gallery in order to save it. However, once you've posted the draft, your video will be viewable to your followers and other users on their "For You" page.
If you don't like your Tik Tok video to be viewable by the public, you'll have to make it private. Fortunately, TikTok allows users to change their videos' privacy settings.
Follow these simple steps to make your TikTok draft video private and save it to your phone gallery.
Step 1

On your mobile device, launch TikTok app and go to your profile page.

Step 2

Then press the draft video below. Select the save TikTok draft video that you would like to edit.

Step 3

To edit a Tik Tok video, go to the drop-down menu and select the video. If you haven't added a caption yet, you can add one by clicking the "Add a caption" icon. Feel free to preview and play your save TikTok draft in your TikTok account before moving to the next step.

Step 4

Next, make the TikTok video private and enable "Save to device." You must change the video's privacy settings from public to private before uploading it for it not to be visible to everyone.

Step 5

Tap the "Who can watch this video." icon on the screen.

Step 6

After you've selected the tab, there'll be three options for you to select from: "Everyone," "Friends," and "Only me."

Step 7

Choose the "Only me" option to keep your film private, then hit the "X" button.

Step 8

In order for the TikTok video to save TikTok draft to your gallery, you must check the box that says "Save to device" to download the video.

Step 9

Tap the "More options" and you will see "Save to device" on the screen. It will not be immediately saved to your gallery if you don't enable it; instead, you'll have to save it manually.

Step 10

Finally, tap on the "Post" button to post it privately.
Once you've posted the TikTok video, it will be added to your gallery. Now, you've successfully saved a TikTok draft video in the gallery! Only you will be able to view your video, which means no one else will be able to see it.
Frequently Asked Questions
How Many Draft Videos Can You Save on TikTok?
You can do 100 save TikTok drafts. However, only the most recent five save TikTok video drafts are visible in your profile. All the other save TikTok drafts will be archived automatically.
Can You Save TikTok Drafts?
Yes, you can save TikTok drafts if you post them. You won't be able to save the video in the gallery if you don't post the video.
Posting a save Tik Tok draft video allows everyone to view it. So be sure to change the privacy setting from "Everyone" to "only me" before you publish it. Make sure to allow the "Save to device" option as well.