Are you thinking of selling an Instagram account? This article is for you! We've provided tips on knowing when an account can be sold for a profit and we've listed the best places to sell them too.
You can sell Instagram accounts on different, trusted websites such as Social Tradia, Insta Sale, Insta Tradia, PlayerUp, TooFame, FaceSwap, and Account Warehouse.
Some of the marketplaces for selling an Instagram business profile will have certain requirements like a certain number of followers, posts, etc.
The selling price of an Instagram account will depend on its follower count, engagement rate, niche, audience demographic, username, and other account details such as an original email and a verified phone number.
When to Sell Your Instagram Account
You can try to sell your personal account or a grown Instagram account anytime you want, but there is no guarantee that potential customers would purchase that account. So, you need to grow the account until it becomes considerably profitable.
But when will an Instagram account be ready for selling? Here are a couple of telltale signs that your account is ready to be auctioned off to potential buyers.
You Already Own an Original or Hot Username
If you are holding on to an Instagram account with a hot username, you can choose to immediately sell the account. You can even sell personal accounts if they've got a good quality username that businesses, brands, or Instagram influencers are looking for.
For example, a put supplies business may want to use @petsuppliesdaily as their username. However, such a common username may already be in use. If you own that username, then the business can send you offers to purchase the account with that username.
You've Hit a Specific Follower Count
You can already sell your Instagram account if it has an ideal follower count. Remember, the more followers, the more you can profit from selling your regular or business account. In addition, some of the marketplaces for selling Instagram accounts have a minimum follower count requirement to approve your listing.
You Have a Niche Audience
Follower count isn't the only thing you should focus on when trying to sell an Instagram business profile. You can sell an Instagram account at a higher price if you built and grown an Instagram account with a niche audience.
You can turn a great profit when the account you're selling has an audience demographic that fits the buyer's target audience. So, for example, if you have grown an Instagram account with content that caters to new mothers, it's possible for a baby clothing line business to want to purchase your account.
You Have a High Engagement Rate
You can also sell social media accounts when they already have a good engagement rate. However, this can be a bit more difficult to accomplish and it will take some time for your to get this stat up.
If you can build an account that performs well with the Instagram algorithm, then you can increase its engagement rate. In addition, people who are trying to buy Instagram shopping profiles will need an account with both a niche audience and a high engagement rate.
Where to Sell Your Instagram Account
Are you ready to sell your grown Instagram account? Way to go! Here are the best sites to sell your Instagram account.
Social Tradia

Social Tradia is a great place for selling Instagram accounts. You just have to go to this page to submit information about the Instagram page you're selling. Social Tradia is an ideal selling place for beginners or for those who do not have the time to correspond with potential buyers.

What's great about Social Tradia is their process of selling your Instagram account. Their team of professionals will do everything for you. They'll put your account up and you'll be part of their listings as quickly as you can imagine.

Insta Sale

Insta Sale is not only a place to sell your account, but you can also buy Instagram accounts here. This site has a few requirements and a 1-day approval for the account you intend to sell.

For the requirements, you can only sell an account with at least 5000 followers and more than 12 Instagram posts. This should also be a public account. Otherwise, your account will not be approved and will not be added to Insta Sale's listings.

Insta Tradia

For Insta Tradia, you will need to submit a form on their website stating the account's details such as the account name, its category, follower count, and account origin mail. You'll also have to submit your name and email address while adding a phone number is optional.

Insta Tradia will only accept accounts with at least 2000 followers. They will also help with pricing your account for sale. The price of your account will depend on your account's category, the location of the followers, and its engagement rate.

PlayerUp

PlayerUp is one of the largest marketplaces for selling social media accounts. Apart from selling Instagram accounts, you can sell other social media platform accounts and even sell gaming accounts. In terms of Instagram, you can buy and sell the following as well:

Comments
Followers
Usernames
Mentions
Likes
Views
Services

Create your account on the website and add your listings immediately. PlayerUp also assures both buyers and sellers of safe, secure, and smooth transactions. So, you won't have to worry about anything!

TooFame

Another great place that sells Instagram accounts is Too Fame. To sell an Instagram account on Too Fame, it should have at least 1000 followers. The followers should also be real Instagram users. And your account should be clean without any suspensions or warnings.

You can sell one account or in bulk, which is more than 3 accounts. If you meet their requirements, you can fill out their form and start selling Instagram accounts as soon as you're approved.

FameSwap

FameSwap is a secure site where you can sell Instagram accounts. They offer an escrow service that will ensure a safe and secure payment transaction for both buyers and sellers. However, this service does come with additional chargers.

Selling accounts on this website is easy and straightforward. Just create an account on FaceSwap and post the account you plan on selling on their Listings page. After which, buyers can send you offers for your Instagram account.

Account Warehouse

Account Warehouse offers a diverse list of accounts for sale. Unlike other websites, this marketplace is dominated by gaming accounts. However, you can still sell an Instagram account on this website.

You will be asked to complete a form that asks you about the account's details and stats. Once you've submitted this, a manager from the website will give you a quote for your account.

You should receive this after at least a day. If you wish to accept their offer, you'll be given additional instructions to process the sale. The great thing about Account Warehouse is you'll get paid for the account even if there isn't a buyer yet.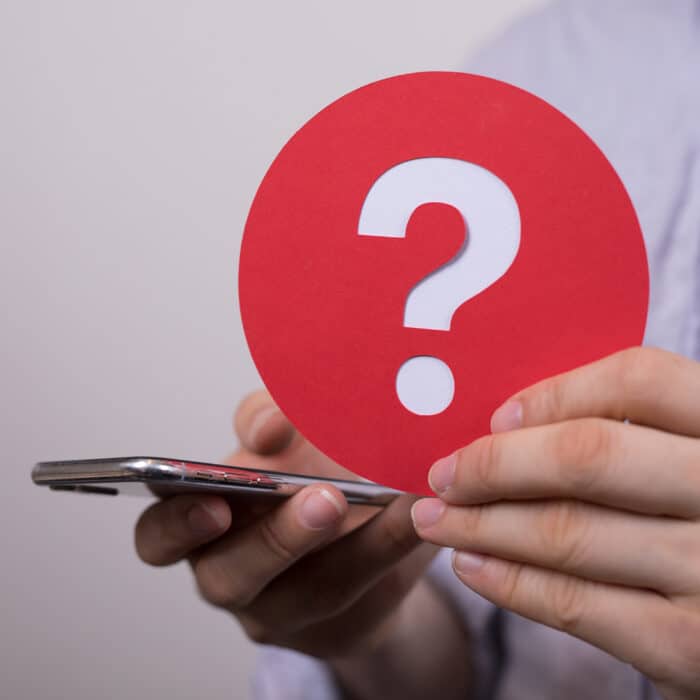 Frequently Asked Questions
How Much Can You Sell Your Instagram Account For?
The price of an Instagram account depends on the following: follower count, niche, username, demographic, and engagement rate. The more Instagram followers the higher you can sell the account.
However, those followers should have an ideal demographic. Your buyer may want to purchase an account with a specific age range or a specific geographic location.
And if you are selling an account with a good handle or username, you can sell it to businesses or brands that are looking to use that for themselves.
The niche of your account can also be a factor that affects its price. For example, business accounts sell for more than meme accounts. Furthermore, you can sell an account at a higher price if the engagement rate of your account is high.
Depending on these attributes, you can sell an account for anywhere from 1 USD to thousands of dollars, especially if you've got a quality Instagram account. If you're having a difficult time deciding on its price, you can use this "Instagram worth calculator."
Are You Allowed to Sell Instagram Accounts?
According to Instagram's Terms and Conditions, as an account holder, you agree not to buy or sell accounts even if it is your own Instagram account.
Plus, it's not limited to the account itself. It's against the terms and conditions of Instagram to sell any part of your account. This includes usernames, badges, and login credentials.