Besides the 280-character count limitation, you are free to post any type of content on the platform: be it images, GIFs, videos, links, or pure text. More importantly, your post won't be restricted to a few friends, acquaintances, or people in your circle only. Anyone can see your tweets quickly and easily, wherever they are in the world and whatever time zone they are in.
Boosting your Twitter following count is the best way to grow on this platform. The more followers you have, the more likely your posts get traction. Of course, your tweet can still get attention even with a low follower count. A single tweet can still get viral and retweeted many times without your Twitter account reaching thousands and thousands of followers. Still, how many followers you have on Twitter has an effect on how others will see you.
The Twitter community is worldwide and people can follow whoever they want, for whatever reasons they have. Like I mentioned before, you won't be limited to following people you know in real life or on other social media. So, increasing your follower count on Twitter shouldn't be so hard, right?
However, that's not always the case.
Upon creating a Twitter account, you may not have followers right away. You may even have to start following your friends and family members first to get a follow back. But not all of us want to do that, and it's understandable.
Organically growing your Twitter account takes time, unless you already have quite a following on other social media platforms like Instagram and YouTube. Well, if you're not already well-known on the internet, you can grow your followers overnight if one of your tweets suddenly goes viral. And the odds for that to happen are close to astronomical. In other words, you may have to wait for a long, long time to grow your follower count on Twitter.
So, is there a way to speed up your follower growth on Twitter? Is it possible to gain new followers in a short amount of time, without months of waiting, if you are just starting out? Well, some people have the answer for that: the "follow for follow" method.
What is Follow for Follow on Twitter
You may have already read about "Follow for follow" somewhere and wondered what it is. We'll discuss it in detail below.
Influencers, brands, or any regular Twitter user, for that matter, has a similar goal on the platform: to reach as many people as they can manage. Of course, more followers mean a wider sphere of influence. As an influencer, who doesn't want that?
However, as I have said before, organically growing your Twitter followers take a lot of work and time. And to be honest, sometimes, luck is added to the mix.
But putting effort is more important and has a more long-lasting impact than just waiting to become suddenly famous overnight. So, you've posted a lot of awesome, funny, thought-provoking, interesting, and maybe even controversial tweets, but followers seem to trickle in. You then start to wonder: is there a way to speed up the process? And as you searched to find a way to increase your Twitter followers, you read about "follow for follow" and wonder what it means.
Basically, follow for follow on Twitter means you have to follow other accounts so they would follow you back. The concept is really simple. You follow a Twitter account in hopes they will follow you back. It operates on a simple idea that when people see that you, a complete stranger, follow them, they might want to return the favor by following you back.
However, people don't do this all the time. Of course, seeing a stranger follow you doesn't make you automatically follow them back, right? Some even state on their profiles beforehand that they don't do follow for follow for various reasons, including their safety and privacy.
On the other hand, you can also come into an agreement with another Twitter user to follow each other's accounts. That way, you are quite sure the other party will follow you back when you hit that "Follow" button on their profile. And if they refuse to do the same thing, you can easily unfollow them.
Back in the day, Twitter users do this to gain more followers. They follow a large number of accounts that can even range to a hundred in one day. This method didn't only become popular on Twitter, but on other social media platforms as well, particularly Instagram.
However, this didn't sit well with Twitter and the other platforms for many reasons. One, it's a method commonly used by bots and spammers. Two, some people follow hundreds of accounts. However, once those accounts follow them back, they just hit the unfollow button. It goes without saying that this was kind of rude and has led people to refuse to follow back other accounts even those that are legit.
Now, there are still people who do follow for follow on Twitter. Like Instagram, Twitter discourages its users to follow other accounts en masse. However, while Instagram is much stricter, follow for follow is still doable on Twitter. You can still follow many users, as long as you are within Twitter's limitations.
How to Follow for Follow on Twitter
If you're interested in doing the "follow for follow" strategy on Twitter, here are some methods you can try:
Method #1: Follow active Twitter users

The easiest way that you can start is by following other users in hopes they would follow you back. However, don't just follow users randomly. Not everyone will follow you back, especially if the account you chose to follow use Twitter but don't engage with the community that much, or worse, is inactive.

To make the most out of this strategy, go for those who are active. And by that, I mean those who regularly tweet, retweet, or comment on other people's tweets. The reason why you should go for this type of user is that they are more likely to engage, thus increasing the likelihood of them following you back.

Although there's no guarantee that active users will surely follow you back, at least you won't be waiting for an inactive account to follow you back.

Here are some tips on where to find and follow active users:

Find other accounts in your niche. Scan their Twitter timeline and select a tweet with a high engagement. In the comment section, there you can find active users whom you can consider following.
On the search bar, type in hashtags relevant to your niche. Choose a tweet with high engagement and reach out to the commenters. Aside from following them, you can also send them a direct message introducing yourself.

As much as possible, follow the commenters and retweeters. Why them? Because, again, they're more likely to engage than users who only like posts. Still, there's no harm in trying to follow people who only like a tweet. Who knows, they might follow you back.

Method #2: Use the hashtag #FollowForFollow

Hashtags like #FollowForFollow, #F4F, and anything similar are used to let people know you're open for a follow back. If people know that you don't mind following back others, they might be more inclined to follow you because they know you will reciprocate.

You can do this by putting the hashtag on your profile or adding it to your tweets.

Method #3: Look for Follow for Follow Tweets or Threads

On the other hand, you can also search this hashtag on Twitter's Explore page and reach out to people who use it.

Follow threads are another common venue for people on Twitter to engage in follow for follow. All you have to do is search for threads on Twitter that host a follow-for-follow system.

For this to work, you usually have to follow as many people as possible in these threads. Participants are required to follow back those who followed them, so you will likely gain new followers this way.

Method #4: Post your own Follow for Follow Thread

If you can't find follow-for-follow threads, you can post one yourself. Add the hashtag #followforfollow or #f4f so your tweet will be visible to a wider audience.

Method #5: Go to Third-Party Websites

While you can mainly do this strategy on Twitter, you can also visit other websites or go to other social media platforms to look for people who are interesting in follow-for-follow. Some of the platforms you can try looking for follow-for-follow threads are Reddit and IndieHacker.

Aside from communities like those I mentioned, there are also websites that utilize the same method: post your username so other people can find you on Twitter and follow you.

However, of course, there's no guarantee you would get a follow back this way. In most scenarios, you will have to take the initiative first by following other accounts so they will notice you. Some people just won't return the same favor if you already took the first step.

Besides that, you might be required to sign up for an account. There's no telling that these types of sites are perfectly safe, so create an account at your own risk.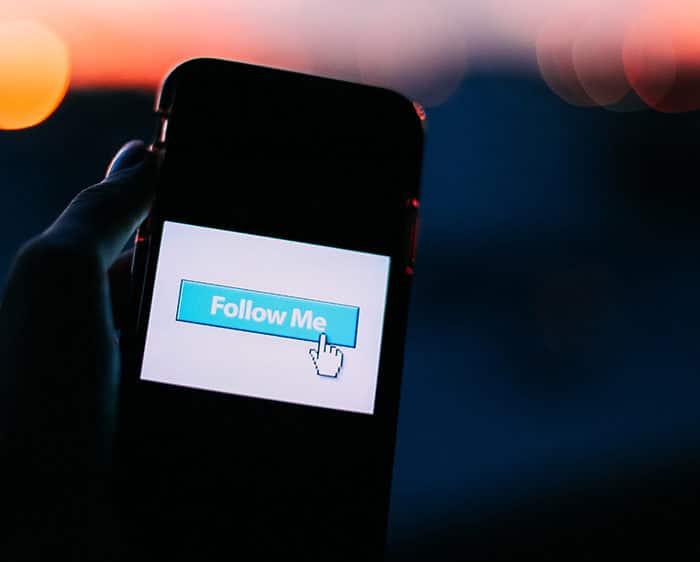 Should You Follow for Follow on Twitter?
So, is follow-for-follow on Twitter good for you? Let's look at the pros and cons:
Pros:
"Follow-for-follow " strategy can be good for those who are starting out. You can rapidly grow a brand-new account on Twitter just by doing this strategy.
You don't have to focus much on your content. At this stage, your growth is focused on getting more followers, so you will probably have to spend more time following and following back accounts.
It can be a good way to let people know you. Without many followers on Twitter, your tweets won't have much engagement, unless they go viral.
In other words: this strategy might be good for people who have a lot of time to invest.
You won't have to spend a dime unless you hire someone to do it for you.
Cons:
Your Twitter feed will be cluttered with irrelevant posts or tweets from people you don't know. Tweets from your close friends, from brands and famous figures you follow, will get buried under hundreds, if not thousands, of other posts. To lessen the clutter, you might need to mute a lot of accounts and this could take a while.
Only a percentage of people you followed will follow you back. You may need to unfollow a great number of accounts that didn't follow back and keep only those that did.
It takes a lot of work. You have to be on the lookout for people following your account to give them a follow back. Similarly, you also need to check your profile once in a while to look for "unfollowers" especially those who agreed to follow you for a follow back.
You could get in trouble with Twitter. Your account might get blocked or worse suspended if Twitter finds you're indiscriminately following a large number of random accounts.
It's not a viable and sustainable solution. It may help you when you start out, but in the long run, it can harm your account.
It can negatively impact your following/followers ratio.
It can hurt your engagement rate.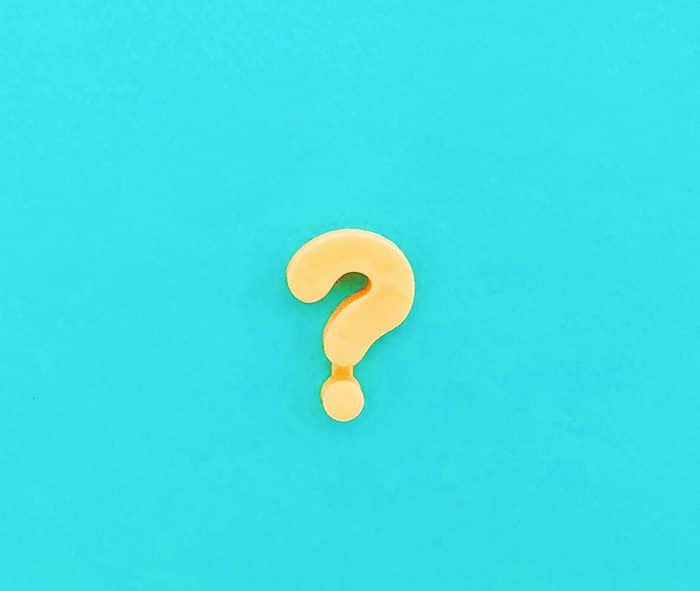 Frequently Asked Questions
Can You Follow Multiple Twitter Accounts at Once?
The short answer is no. You can, however, follow up to 400 Twitter accounts. For verified accounts, this number is increased to 1,000. In other words, you can follow multiple Twitter accounts in a single day, however, avoid doing it successively. Wait for a few moments before you follow another account or you could get action blocked by Twitter.
Is Follow for Follow Good?
It can be a good strategy for those who are just starting out on the platform, but it can harm your Twitter account in the long run. You can try doing this up until you get a hundred followers, then ditch the method and focus instead on producing great content.
Is it OK to Follow Strangers on Twitter?
Usually, it's okay to follow and follow back people you don't personally know on Twitter, but do so with caution. If another user is harassing you, acting strangely (i.e., asking for personal information), trying to blackmail you, ignore them. Report them to Twitter and block their account.