But what does simp mean? Does it simply mean guys who idolize or worship a girl to the point it's too much? Or does it have other definitions, too?
In this article, we'll explore the meaning of simp and how it became an internet term widely used. Before actually trying to use the word, perhaps it would be better to know the meaning of the coined term and what it specifically implies in order to use it efficiently and appropriately.
What is the Definition of Simp on TikTok?
According to the Internet, simp basically means "Sucker Idolizing Mediocre Pussy". Well, at least, as the acronym SIMP, that's what it stands for. Originally, it refers to men who give excessive attention to a woman, in hopes of gaining their affection back or entering into a sexual relationship with them. In most cases, it's used either as an insult or a joke.
Simps can also be anyone who tries their hardest to impress a girl they like, at the expense of themselves. Even though the feeling is entirely one-sided, simps may still have a false sense of hope they have a chance of winning their love.
A simp can also mean someone who is too subservient and submissive to a woman that they practically worship them. In some cases, this can also include not only crushes but girlfriends and wives.
However, as the word spread around social media platforms and up to even the far reaches of the Internet, it also evolved in usage. Different people have used it a little bit differently over time. And there are some who misuse the word because they didn't know its full context, or probably just heard it from someone and pass it to others as an insult.
History of the Word Simp

The term "simp" has a hazy history, to say the least. There's no record of who first came up with the acronym, but the word itself has been used for quite a long time. As early as the 1920s, simp was used as an abbreviation for "simpleton".

Over time, it has made its way through various media, where it was used in songs. The word kept a low profile until the mid-2000s decade when it was picked up by the Internet.

In the beginning, simp was just used to call men who are extremely obedient or attentive to a woman (or to women as a whole). The word eventually became associated with derogatory terms like cuck and white knight.

Soon enough, it became an insult to call anyone who overvalues a person (usually a woman) to the extent that they may be willing to become a slave for them.

And then, a little much later on, it also became synonymous with "friend zone". Maybe an even worse equivalent was the term "Nice Guy". We all know what a nice guy is. They are men who pretend to act kindly to women hoping to get sexual favors from them. And when these girls don't return back their so-called affection, they get enraged because they had a false belief they deserved it.

What is SIMP Nation on TikTok?

There was a TikTok trend that took over the platform in the name of "Simp Nation Challenge". The trend goes like this: the TikToker posts a video telling that they have done something for someone, only to be disappointed because they weren't reciprocated. Then, it's followed by a cut scene with the words "Welcome to Simp Nation", using the songs Rockstar by Post Malone or Hey Ya by Outkast as their background music.

The trend started with TikTok user @poloboy. It became one of the viral trends in 2019 and 2020, and young men were usually the ones who were making the meme.

Since then, the TikTok trend Simp Nation Challenge has evolved and paved the way for other similar trends. A lot of users still use simp nation in their hashtags and descriptions when uploading videos.

Current Usage

Soon enough, the term also became popular on other social media platforms, including Twitter and Twitch. The meaning got distorted over time. Now, anyone who idolizes someone might be labeled as a simp. Fans, husbands/boyfriends who dote on their wives/girlfriends, and any other person who expresses a compliment towards someone (again, especially a woman) are at the risk of being called simps.

Sometimes, people refer to others as "simps" if they are obsessed with a celebrity, social media influencer, a streamer, internet personality, or even politicians as a way to ridicule them. On the other hand, some may call themselves a "simp" to say they are a huge fan of someone and that they would probably do anything for them.

This can be intended as a joke or an insult. Either way, it's up to the person how they would choose to use or interpret it.

When the meme goes too far

Nowadays, the word "simp" gets thrown around easily. Guys who do very normal things for girls who aren't their significant others are also now being called a simp.

Friends who buy gifts are labeled simp. A guy who opens the door for women they don't know? Simp. What about men who were simply friendly and went out of their way to compliment a woman? Also a "simp". Heck, even guys who tell everyone they treat women with respect are also now ridiculed by others as a simp.

Needless to say, the term is both misused and overused. It's also now applied to just about anyone who has submissive behaviors. Because the meaning has been distorted and used around carelessly, it may encourage toxic behaviors instead such as demeaning people just because they are friendly and respectful.

How to stop being a simp

On the other hand, "simping" is a toxic behavior in itself. Lending a hand or giving favors to someone doesn't automatically merit you a reward. Just because you did a nice thing for a woman (or a man, for that matter) doesn't mean you should expect something in return. Because you would most likely be disappointed.

There's another word for someone who acts generously to a person to take advantage: a creep. Don't be that person.

Kind acts should be done because you want to do them, not because you want something in return.

Practice self-love and self-respect. Don't undervalue yourself to get someone's affection. It's not worth it. And, hate to break it to you, but it will probably never gonna happen. If there's someone out there you really admire (like we all do) or have a crush on, take a step back and try to sort out your feelings. There's nothing wrong with being a fan, just don't put them on a pedestal and don't let it affect you negatively.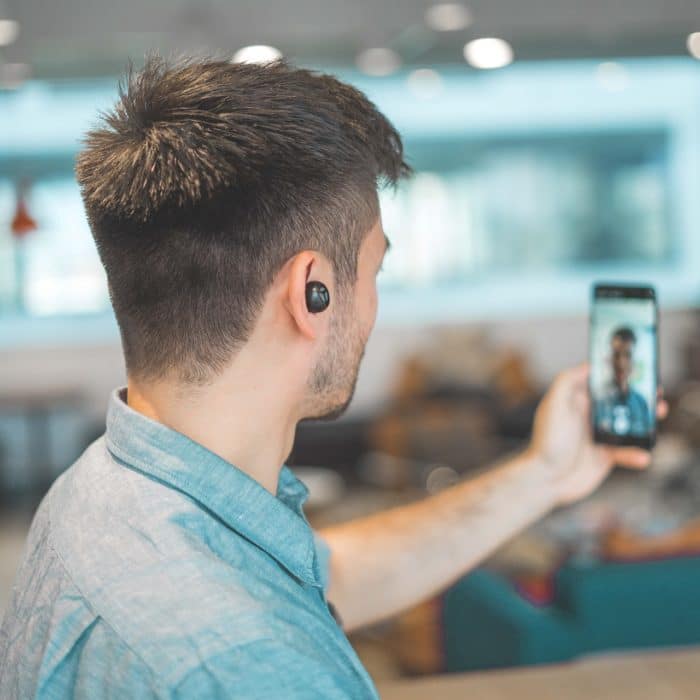 Examples of the Word Simp on TikTok
Below are some examples of how simp is generally used in TikTok. These are some of the content you can find when searching for new viral trends related to simp nation and simp nation challenges.
Please note that these videos are created in a joking manner by the uploaders and they are only intended for entertainment.