While the legend of the Skinwalker has become more well known due to the level of reach modern technology has, historically, these myths have been kept secret from people outside the Navajo culture.
The #skinwalker hashtag has received over 2 billion views since it was first introduced on the TikTok platform. Videos range from eye-witness accounts, memes, spoofs, and jump scares. The trend has grown quickly and will likely remain for quite some time.
So, what exactly is a Skinwalker?
The Skinwalker on Native American Reservations
The Skinwalker comes from Navajo history. In their lore, the Skinwalker is a harmful witch, not to be confused with healers (or medicine men and women).
A Skinwalker is a healer who became corrupted by studying evil magic. All healers must study both good and evil magic, and while most of them can resist temptation, a Skinwalker has become fully corrupted by the dark arts.
In Navajo legend, Skinwalkers exist primarily as shapeshifters. While typically taking the form of a coyote or other 'trickster' animal types, some stories describe a Skinwalker taking control of living people.
These tales have been used to instill fear in children. They can also have a variety of endings, where a person encounters a creature and may kill it, be killed by it, or both person and skinwalker leave each other alone.
The Navajo community has built their beliefs over generations, and the stories of the Skinwalker may be some of the oldest shared legends in America.
What is a Skinwalker on TikTok?
Despite efforts by indigenous peoples to keep stories of Skinwalkers out of the general public, recently, there has been an influx of non-Native Americans sharing the latest videos from hashtags referencing Skinwalkers.
These videos, as well as 'The Secret of Skinwalker Ranch,' a TV show about a team investigating paranormal activity in Utah, have brought Skinwalkers into the mainstream.
Many of the videos on TikTok show modern evidence of Skinwalkers, such as animal sightings and creatures that mimic sounds meant to trick victims into venturing away from safety.
If you want to explore the latest videos from hashtags related to Skinwalkers, open TikTok and search for content from the following popular hashtags: #skinwalker, #skin_walker, or #skinwalkers.
Some popular videos about Skinwalkers can be found in content from the following creators: @twin_paranormal and @the_twilight_emporium on TikTok.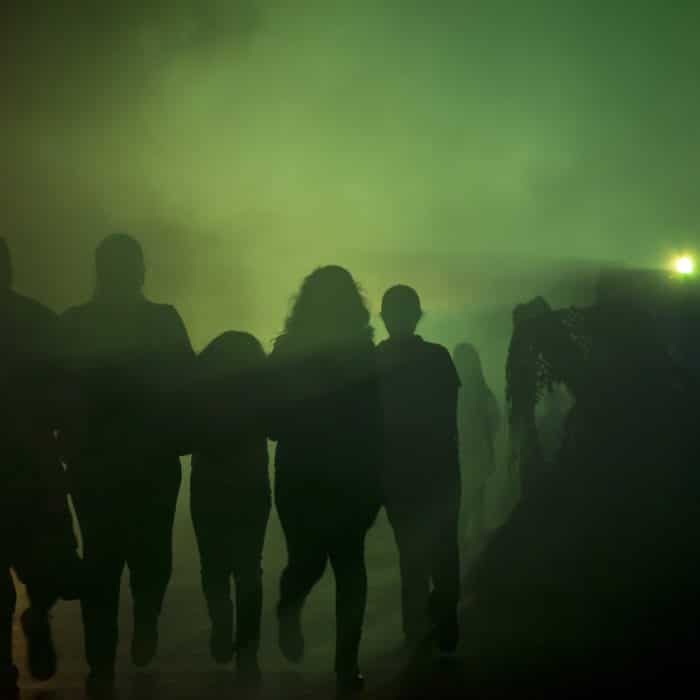 Examples of Skinwalker Use on TikTok
There are many videos on TikTok about Skinwalkers, from explanations of Navajo history and culture to stories of death related to Skinwalkers.
Some examples you might see are videos of a wild horse being more familiar with people than you would expect. Or a video where someone can hear a voice in the forest but only find an unrecognizable creature running away.
One particularly famous video, with over 11 million views on TikTok, depicts a strange man crawling out of the woods on the side of the road.
There are hundreds of videos about Skinwalkers that you can find on the creepy side of TikTok with the popular hashtags.