It's easy to use and if you're good with keeping up with trends and make engaging content you can easily grab your audience's attention. That's also why a lot of companies and businesses have a TikTok and post their ads on it. However, when you want to upload content, you need to make sure that you have the right aspect ratio for it.
So what is Tiktok's aspect ratio and what are the best editing programs to make TikTok videos?
What is the TikTok Aspect Ratio?
An aspect ratio is the proportional relationship between an image's or video's width and height. So the aspect ratio describes the shape of a video or image and are written as formula of width to height. With videos it often is talked about filming in portrait or landscape, this is nothing more than the video orientation.
To have the best results of posting a quality video, you will have to use an aspect ratio of 9:16, which is also known as portrait mode. This will fill the entire screen of both ios and android users. You can also use 16:9, which is also known as landscape mode, but users will either have to turn their device to landscape mode or you will have black bars on the top and bottom of your video.
So when posting a video, make sure to think of the video orientation and the tiktok video dimensions. Besides aspect ratio, you will also have to think of the file size and the video length, as TikTok has a maximum video file size and a maximum video length. For android users the maximum file size is 72 MB, while iOS users can upload videos with a video file size of 287.6 MB. However, the video length stays the same for the video on tiktok, doesn't matter if you use an iOS device or android smartphones.
The maximum tiktok video length is 3 minutes but TikTok is pushing out a new update where users can upload videos that are 10 minutes long. However, if you want to stay engaging than the 15 seconds or 60 seconds video length option is more than enough.
TikTok supports various aspect ratios including the usage of the ratio 1:1, but this will also result in black bars at the top and bottom of your video. So the recommended dimensions are 1080X1920 pixels and the recommended aspect ratio that belongs with is 9:16.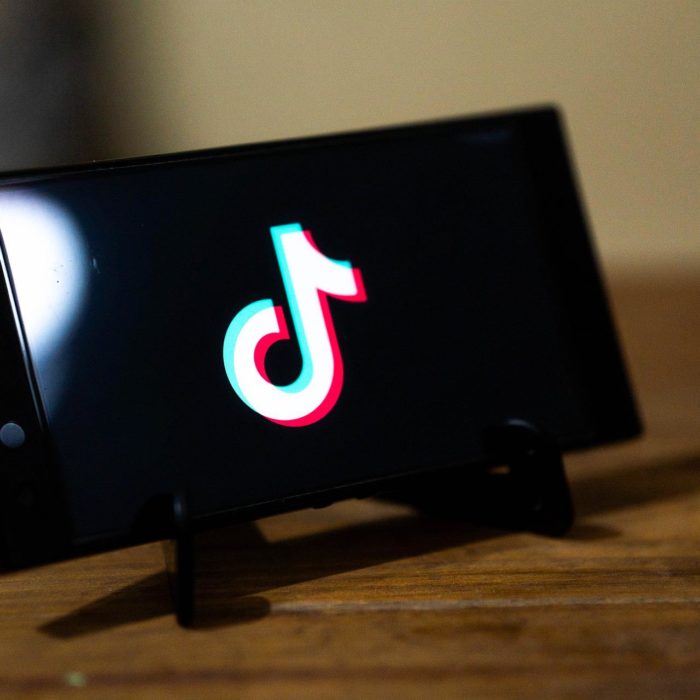 How to Get The Right TikTok Video Size
The best way to make sure you get the right tiktok video size is by making vertical videos and you can easily do this in TikTok self, as they have the function to record videos and they even have a fill button, which causes the videos to be full screen for both an iOS device and android smartphones. If you don't want to do this in TikTok and want to edit the videos in an external app then you will either have to record it as a vertical video with your phone or change the aspect ratio in the editing software of your choice.
Lately a lot of editing programs have standard video dimensions including the right tiktok video size. So if you forgot to make a vertical video then you can always adjust it within the editing program. By choosing an aspect ratio of 9:16 and making sure the video dimensions are 1080×1920 pixels you also have a higher video resolution, which means a higher quality tiktok video.
Besides looking at the aspect ratio, file size and the video length, you also need to make sure you have the right file type before you upload a video. TikTok supports both .mov and .mp4 files, the main difference being that .mov is an output file that can only be used by iOS devices and not android devices. Also .mov has a bigger file size compared to a .mp4 file.
Best Programs to Edit TikTok Videos
TikTok luckily has a very good editing feature to make your videos right there in TikTok but sometimes you just want to edit it in an external app, because you want to add effects that you can't add in TikTok or find editing videos in a different program easier. All you have to do is make sure the TikTok video is in portrait view and is in the right TikTok video size ratio. The programs that are the best to edit TikTok videos are as follows:
Capcut

Capcut is a free app for your mobile device to easily make your own TikTok videos, you can add music, as they have their own library of music, but you can also upload your own music and you have the option to sign in with TikTok to get access to your favorited sounds. There are a lot of special effects that you can use and there are even templates for your videos that you can use to make a good TikTok video. It does have a clip which shows you made it in CapCut, but luckily you can easily delete this without needing to pay or do anything else.

Premiere Pro/Rush

Premiere Pro/Rush are Adobe products, meaning it is an app you need to pay for. The difference between Pro and Rush is that you can use Rush on your mobile device while you can't with Pro. Premiere is a professional editing program, which means it will have some more functions than a program aimed at making quick Tiktok videos. This doesn't mean that you can't make TikTok videos with it and that it can't have the right video dimensions.

Splice

Splice is also a free-to-use app with a lot of editing features and they are always asking for more ideas to update their app to make it functional for users and have the best user accessibility. These features that are either in the app or will be added later include an automatic subtitles generator, and the use chroma key to change the background color or blend videos together.

VideoLeap Editor

Another app to make TikTok videos is VideoLeap Editor, an easy-to-use app on your mobile device. It has various advanced tools you can use such as keyframes, masks, chroma key, and others. It also has a limitless library for stock footage, SFX, music, stickers, filters, and more. However, there are also a bunch of features that are hidden behind a paywall, with VideoLeap you will have to get a subscription to have access to all the features so you can make a TikTok video.

InShot

With InShot you can cut videos to the right length, add a color filter, choose music that would fit perfectly with the rest of the video, and add various stickers and texts to the video. So if you want an easy-to-use app to make your TikTok video, then this might be the best choice.

DaVinci Resolve

Davinci is free to use editing program for MacOS, Windows, and Linux and is mostly meant to be used on your personal computer or laptop. Once again you can easily choose the right TikTok video dimensions, so you can make a high-quality TikTok video. In Davinci Resolve you can use keyframes, add text, cut videos to the right length and add various effects to make a fun TikTok video.
By using an external video editing program you can easily use the video on various social platforms as most if not all social media supports the usage of vertical videos. So if you saved the video in a google drive or in your Dropbox account instead of saving it on just your personal computer, then you can upload a video on the various social media. Including Instagram stories, Facebook videos or YouTube Shorts on your YouTube channel.
It's smarter to do this than make a video on TikTok and then uploading it elsewhere as it will get the TikTok watermark and social platforms have figured out a way to either block it or suppress it so if you want to have get a bigger audience engagement than you might just want to edit the video in an external editing software.
Luckily are most of the app names listed above free to use. Even the ones where you have to pay often offer a free trial of either a week or a month incase you don't want to use it often or want to try out if it actually is a program you want to use. But with the free version of the apps you already have a lot of features to make a TikTok video with a high video resolution and of good quality.