Dark mode makes scrolling through the infinite content feed more bearable and enjoyable. YouTube has it, Instagram has it, and even Twitter has it. It's just reasonable that we expect the same thing from TikTok, which is another giant in social media right now.
However, does TikTok even have a dark mode feature? And if it does, how do you enable dark mode? We will answer all of these questions and more in this article. Let's dive in!
How to Turn on Dark Mode on TikTok Android
Currently, there's no built-in dark mode function on Android's version of the TikTok app. As of August 2022, this feature hasn't been rolled out yet for Android users, so there's still no way to switch to a dark theme using TikTok itself.
However, there might be a few methods you can try to work around this to achieve a similar effect.
Switching Your Phone's Theme To Dark Mode
Some Android phones have the ability to switch from the usual light mode to dark mode. This feature is mostly available for devices in Android 10 and up. Right now, this feature isn't available for Android 9 and below. However, depending on your device's brand, there might be a similar setting to change your phone to a dark theme.
Devices supporting dark mode are said to be able to change TikTok's in-app theme as well. Instead of having a white background on pages like your profile, settings and privacy, and the discover area of TikTok, they will all have a dark background like your phone.
Unfortunately, while this is allegedly true for some smartphones, others haven't experienced any change with their TikTok app whatsoever. Unless TikTok itself will allow the app to synchronize with the theme of your Android phone, don't get your hopes up too much. Still, you can try to see if this works for you.
To change your phone's theme, go to Settings > Display and brightness > Enable Dark mode. Of course, this may vary from one phone brand to another, but usually, you can find the Dark mode option in the Display tab of Settings.
Alternatively, you can also turn on Dark mode on the Switches panel (similar to iPhone's Control Center) by tapping on the icon for it. Usually, this icon will look like either the silhouette of the moon or a circle (sometimes a sun and moon combination) with its half-part shaded.
Using Third-Party Apps
If your phone doesn't have a built-in dark mode feature, there might be apps available on the Play Store that will allow you to turn on night mode. Examples of such apps are Twilight and Night Shift.
These apps don't actually change your phone's theme (or your TikTok app for that matter) into dark mode. Instead, it puts a filter over your screen to protect you from blue light. It doesn't really switch the colors of the app backgrounds, but it tones down the brightness and lessens the effect of blue light being emitted by your phone. If your main purpose why you want to have a dark mode TikTok is for scrolling during nighttime (which we usually do), these apps may help.
The great thing about these kinds of apps though is that you can use them to put a schedule on when the filter will turn on and off. It will automatically switch depending on the Timezone you're in.
Adjusting the Color, Hue, and Brightness Settings of Your Phone
A similar effect can be achieved on some Android phones without the use of third-party apps.
You may want to check your device's settings to see if there's a function to filter out blue light. When this is enabled, your screen will have a warmer tone and it reduces strain on the eyes.
Again, not the same as having a black or grey background on the app, but it may help if avoiding too much exposure to blue light is your primary concern.
Why is there no dark mode on TikTok Android?
To put it simply, the TikTok developers haven't released such a feature for Android yet. However, there are rumors circulating around this feature is being tested in beta, which means that there's a possibility that TikTok's dark theme might become available in the future for Android devices.
Developing and implementing new features take time, so understandably, we may also have to wait until TikTok officially releases it. But with the high demand for TikTok dark mode for the Android device, we can hope that this might happen anytime soon.
How to Activate TikTok Dark Mode on iOS
Unlike Android, enabling dark mode on TikTok for iOS is not only possible but easy to do, too. To turn dark mode on for your iPhone, do the following:
Step 1

Open the TikTok app, and log in to your account if you haven't done so already.

Step 2

Choose the Profile icon on the bottom tab.

Step 3

Click the hamburger icon on the top right corner. If a context menu appears, tap "Settings and privacy".

Step 4

On the "Settings and privacy" page, select "Dark mode" under the "Content & activity" category.

Step 5

Here, you will see two options: Light Mode (default setting) and Dark Mode. Of course, tap "Dark Mode".
Now, when you relaunch TikTok, your profile page plus other areas on the app that usually have light background are now switched to a dark theme.
Alternatively, you can also toggle on the "Use device settings" option. If enabled, TikTok will follow whatever theme your phone has on. If you turn on dark mode, TikTok will also do the same. On the other hand, if you switch your phone back to a light theme, TikTok will also revert back.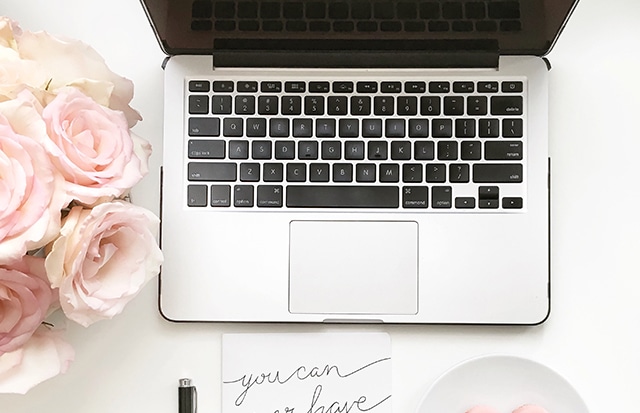 How to Use Dark Mode on TikTok on Desktop
TikTok's Dark Mode isn't also available for the desktop version. Unlike the phone apps, it has limited functionality, so many of the handy features of the mobile versions aren't implemented yet. Thankfully, though, there are also workarounds you can try.
There are browser extensions you can add that can turn the web pages you view into dark mode. One of the easiest ones you can use is the browser extension Turn Off the Lights. Using this tool, you can darken the background of TikTok pages. This extension is available on many browsers. If you're using Google Chrome, click here to head over to the store and download it.
To use it, do the following:
Step 1

Install Turn Off the Lights as a browser extension, either from your browser's store page or from their website. Follow the on-screen instructions on how to download and set it up. After the installation, you will be redirected to their tutorial page.

Step 2

On the extension bar of your chosen browser (if you're using Google Chrome, this can be found right beside your profile image), right-click the grey light bulb icon.

Note: I would also recommend pinning this browser extension. This will make turning it on and off easier. If you can't see the icon on the extension bar, click the puzzle icon instead. Find Turn Off the Lights on the list of extensions, and then click the pin icon beside it until it turns blue.

Step 3

Select "Options" on the context menu.

Step 4

You will now be redirected to its options page. Find "Night Mode" on the left sidebar menu and then click it.

Step 5

Scroll down and find the option to "Show the night switch button below the web page to make the page dark or light". Put a checkmark on the box beside it to toggle it on.

Note: There are many other useful settings you can explore here, too. Scroll further down, and you will see the option to "Make the page go dark or light by long-pressing the current web page". And just like what it says, by checking this setting, you can easily turn on and off dark mode just by holding the left-click button on your mouse while you're on the TikTok website.

Step 6

Go to TikTok.

Step 7

On the bottom left part of your screen, you can find a moon and stars icon. Clicking this switch will toggle on dark mode. Clicking it again will revert the settings back to normal.

Note: Once again, you can configure the location of the switch by going to the options page. On the "Night Mode" tab, scroll to the bottom to find the option to adjust the position of the switch. You can place it anywhere you like on the screen.
That's it! Even though we still hope that there will also be a dark mode feature available for TikTok's desktop version in the future that is native to the website itself, web extensions such as Turn Off the Lights can do the job for now.