Sites like YouTube, Twitter, and others have all adopted this function, and people new to TikTok may be curious if the app gets dark mode too. TikTok, like many other platforms, also lets users go from a bright to a dark screen. It's good for the eyes and also looks great. So if you want to turn on TikTok dark mode, this post will show you how, whether for health or aesthetic reasons.
How to Turn on Dark Mode on TikTok Android
Unfortunately, TikTok's dark mode option was not accessible for Android users. Hopefully, the app's creators will decide to release it soon. But now it's official: everyone may use TikTok's dark mode. Oops. Except for Android users.
However, there are reports that some professional developers could use the dark mode on their Android devices. Although this is true, there are no dark mode options on the Google Play version of the app.
Given that TikTok just added dark mode compatibility to the newest version of iOS, Android users should expect to see it shortly. Patience is the key here.
You may, however, activate dark mode on your phone by going to the "Display and Brightness" section in your phone settings. Here's how you do it:
Step 1

Go to your android device and open Settings.

Step 2

Select Accessibility from the drop-down menu.

Step 3

Select Dark theme from the Display menu.
How to Activate TikTok Dark Mode on iOS
If you are using an iOS device, you may use the dark mode feature if you have one that isn't older than the iPad Mini 4, SE, or iPhone 6s. This implies you must have at least iOS 13 on your phone.
You must also ensure that your TikTok app is updated with the latest version. You may verify this by searching the TikTok app in the App Store. Your TikTok app is up-to-date if the blue icon next to the app name indicates Open. If the button shows Update, press it to update your TikTok app.
You have two options for enabling dark mode on TikTok on your iPhone. You may turn it on in the TikTok app or in your phone's general system settings to darken the interface.
Follow these steps to enable dark mode in the TikTok app:
Step 1

On your iPhone, open the TikTok app.

Step 2

In the lower right corner of your screen, tap the Me tab.

Step 3

Then, tap the three dots at the top of the screen.

Step 4

Turn dark mode on the following screen, and you're done! Instead of being bright, your interface should now be dark.
How to Switch Your iPhone to Dark Mode
Tap Use Device Settings to apply the settings to your TikTok app if your iPhone is already in dark mode.
However, enabling this feature means that when you return to light mode on your iPhone, your TikTok interface will also change. If you don't like it, you may change your device's settings to keep it in dark mode all the time.
Here's how to turn your iPhone's User experience to Dark Mode:
Step 1

Go to your iPhone's Settings app.

Step 2

Select Display & Brightness from the drop-down option.

Step 3

Toggle Dark Mode by tapping the Appearance tab at the top of the screen.
This will modify your phone's complete interface, including the TikTok app. Remember that if you switch this feature back to light mode and your TikTok app is set to use device settings, the interface will return to light mode.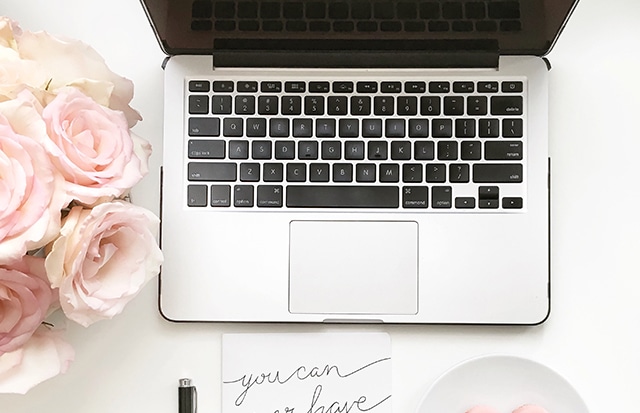 How to Use Dark Mode on TikTok on Desktop
Only the TikTok app for iOS includes a built-in dark mode at the moment. Unfortunately, the case with laptops and desktop PCs is much the same with Android. There is no way to control the look of TikTok on desktops because there is no separate TikTok app for computers as there is for iOS.
Fortunately, there is a third-party tool that can assist you. To use TikTok on a computer, you must first open it in a browser. That's where the Turn Off the Lights extension comes in, taking care of your dark mode issues.
What's amazing about this extension is that it works with the most recent Web browsers. It works with Brave, Opera, Apple's Safari, Mozilla Firefox, Microsoft Edge, and Google Chrome, among other browsers.
Follow the steps below to install the Turn Off the Lights extension:
Step 1

Go to the "Turn Off the Lights" download center in your preferred browser.

Step 2

Go to the bottom of the page to find download links for every browser supported by this extension.

Step 3

Select the appropriate option for your browser.
Depending on your browser, the link would either take you to start downloading the install file or a specific download page. You may have to manually accept the download of the files according to your browser's security settings.
The extension will display in your browser's extensions menu once you've installed it. A little grey lightbulb appears as the icon. However, you must first set it up before you can use it.
Step 1

In your browser, right-click the Turn Off the Lights extension icon.

Step 2

Select Options from the drop-down menu.

Step 3

The settings page for the extension will now appear in a new window in your browser.

Step 4

Select Night Mode from the left-hand menu.

Step 5

Tap the box next to the Show the night switch button in the Night Mode section.
The Night Mode option will now show in the bottom left corner of the page when you open a page in your browser. To convert between Night and light modes, simply click it. Of course, this also works with TikTok.