To help moderate some of the activity on their platforms, many social sites have set minimum age requirements and Twitter is no different. Here is what you should know: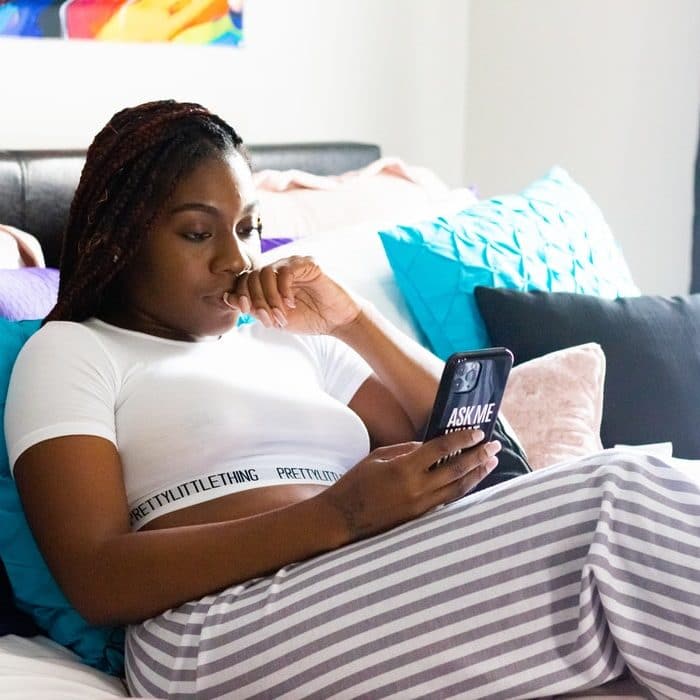 How Old Do You Have to Be to Have a Twitter Account?
According to Twitter's terms, users need to be at least 13 years old when they create their accounts. If an account holder was younger than 13 when creating their account, Twitter would likely suspend it, not allowing them to access it until after they come of age.
How to Restore Your Twitter Account After Turning 13
After you have turned 13, you can restore your Twitter account. During that process, the following will be deleted from your account:
Tweets that you made before you reached the minimum age.
Any likes you added to other posts before you were 13.
Messages that you sent and received will be deleted.
All you profile details will be deleted (other than your birthday and your username).
All lists, collections, and moments you saved will be deleted.
It can take a little while for your account to be restored and it may take up to a day for your normal follower and following counts to be corrected.
How Teens Can Stay Safe on Twitter
Many teens are using Twitter for school assignments, networking, and just to have fun. The number of teens on Twitter increases every day but unfortunately, it is not as safe as most think.
Fortunately, there are a few rules that, if followed, could help teens stay safe on the platform. Though nothing is a full guarantee, parents are considered to help monitor their child's internet usage.
Teens should do the following:
Avoid Posting Personal Information

You should not post personal information online, on Twitter, or on any other social platform. While you might update their statuses, they should not mention their names, location, school's name, or anything else. Additionally, they should never share private contact info like email address, home address, cell number, bank account details, Social Security Number, credit card numbers, etc.

Be Careful of Which Images You Post

Always avoid posting photos of yourself alone at night or places that someone may recognize. You should also be careful about the captions of the images you post. You should also think twice before tweeting something embarrassing.

Log Out When Done

Always log out after completing activities on Twitter, especially if you have logged in to a public computer.

Report Offensive Tweets Immediately

Not only should you report the tweet or the DM to the platform, but you should also alert your parents. While most of the time, no further harm will come from the message, letting your parents know will allow them to make the necessary calls to keep you safe.

Keep Your Privacy Settings High

Keep your account private so that only people you know can see what you are posting. Don't post things publicly. You should also only follow people you actually know! Check your follower list often to ensure that you have not made any mistakes.

Respect Social Media Age Restrictions

While it can be frustrating to not be able to access social media sites due to your age, it is important to follow the rules. Do not try to create an account using false info.

Don't Use Your Real Name

Don't use your full legal name as your username or call. Instead, pick a Twitter name that is anonymous and won't let people know your identity.

Read Other Users' Profiles Carefully

When following new friends on Twitter, make sure to carefully read profiles to ensure you are following the right person.

Consider Blocking Certain Individuals From Seeing Your Posts

If you are going to post something on Twitter but you are afraid some people may bully you for it, block those people from seeing the post. That way, you can avoid the drama.
What Parents Should Consider About Twitter
Unfortunately, the world of social media is not safe for children and teens. With cyber bullies and predators finding new ways to find their targets, many parents are afraid to allow their kids to use the app. For parents and guardians who do want to give their teens a little more freedom, there are a few ways you can make using social media a littler safer.
The first thing that you should know about your teen's account is what information they have shared with others. If they haven't yet created an avatar or profile picture, it may be wise to ask them why before allowing access to this feature. It could also help if you set up some rules around how much time they spend online each day and when they will get back from school/work. This way, you can monitor their activity without having to constantly check in on them.
Keep all passwords secure by making sure they aren't easy to guess and change them regularly. You should also know their passwords in case of an emergency. Make this part of the rule. Finally, teach your kid how to report inappropriate content so that he/she doesn't become part of the problem.