Twitter is mainly used to report real-time events, such as sports, and share what you are doing right now. Tweets can be sent via Twitter, SMS text messaging, instant messaging, RSS, email, or other social media applications and linked websites.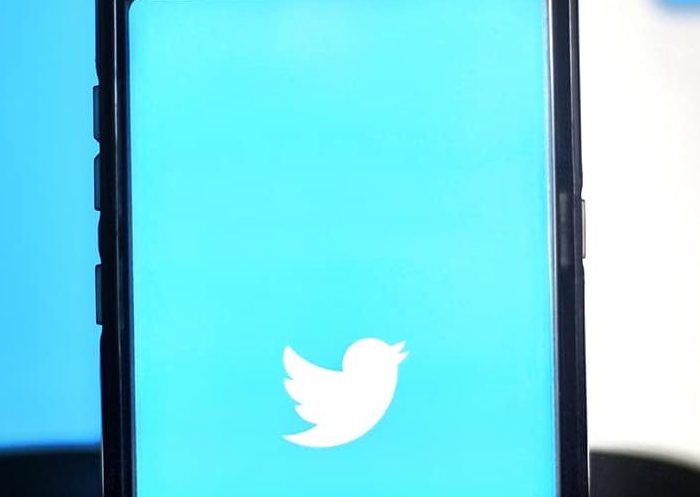 List of Twitter Terms, Slang, and Lingo
Twitter terms are helpful for anybody new to the site or creating a market presence. On the other hand, Twitter slang is beneficial to interact with your audience more effectively. You may join the discussion with your followers without seeming out of place if you know some frequent slang terminology used in tweets.
Here are some of the most frequently utilized Twitter slang, lingo, and terms that you should be familiar with:
@Mention

When you wish to "tag" someone in a tweet or direct message on Twitter, use their Twitter username to do so. Add this mention, and they'll get a notice in their account's "Mentions" area indicating you've done so. This is mostly used to interact with individuals on Twitter.

#

While this symbol is recognized as the pound key on your phone, it is a hashtag on Twitter, and it is placed in front of other words in a tweet to offer context or make it easier for people to search for particular subjects on Twitter. But be cautious not to over-hashtag your tweets; one or two should be enough.

Antis

Antis are those who dislike a specific band or celebrity. This implies that fans of the K-Pop group BTS are always on the offensive against the anti-BTS community. Antis are anti-stans. They are the evil twins of stans who are all-loving and all-appreciative.

ATM

A typical cause for many of the tweets we see on our feeds is to provide status updates. Consequently, you may have heard the abbreviation "atm" used for anything other than money. This is an abbreviation for "at the moment" and should not be confused with an automated teller machine.

ATP

Some Twitter users like sharing stories on their timelines, and "at this point" is a transitional word used in such narratives. Of course, with just a restricted amount of characters each Tweet, users will shorten terms wherever they can; thus, "ATP" may replace that sentence.

Beetweet

This is a slang phrase for a "hot tweet." On Twitter, this is usually a popular, trending topic, and many users may retweet a beetweet.

BFN

If you're having a Twitter discussion, this is a courteous way to say "bye for now." It informs the other person that you're leaving and that any additional tweets may be ignored for a while.

Bots

Forbes describes bots as "an artificial intelligence-powered social networking account." Bots vary from trolls in that they are not individuals but rather programs developed by people who are ready to pounce. Bots are built to execute a wide range of tasks, and now and then, you'll come across one that does something exciting.

BR

When quitting a Twitter discussion, "best regards" is another beautiful and often used sign-off.

Canceled

Cancel culture has been around for about half a decade, and it's viral on Twitter at the moment. In most cases, it is designated for high-profile members of society such as celebrities, politicians, and other influential figures. It is possible to have these persons' expectations (whether justified or irrational) disrupted by the use of the hashtag "cancel culture twitter." There are several perspectives on the cancel culture.

Celebrity Syndrome

This Twitter phrase refers to describes a scenario in which a non-celebrity mistakenly believes they are a celebrity. Users dealing with celebrity syndrome will not follow many Twitter users.

Crank Tweet

Do you recall when you used to play practical jokes on people by calling them on the phone? Don't be embarrassed; everyone has done it at some time in their lives. On the other hand, Crank tweets are the new prank calls, although in text format. They're intentionally deceptive tweets that were sent out on purpose.

DM

A direct message, or "DM," is a private message between two Twitter users. A DM differs from a public @mention in that the receiver must follow you to receive it.

Eavestweeting

The act of listening to other Twitter conversations.

EM

This one is straightforward: It's an abbreviation for "email me."

Feed

Your Twitter "feed" (or "Timeline" for HubSpot clients) is any collection of tweets that is regularly updated when new tweets that meet the defined criteria appear. When someone you follow tweets, your home feed is updated.

#FF or Follow Friday

It is used to draw attention to a user's favorite followers and other Twitter users. When you tweet an FF message, you are suggesting to your followers that they also look up the persons you name in your post. When you send a FollowFriday message, you add the hashtag #followfriday in your update so that it may be found using that hashtag.

Follower/Following

A follower is an app user who subscribes to receive your updates on Twitter, blogs, and other social networking platforms. When you "follow" someone on Twitter, their messages appear in your own personal timeline. Twitter allows you to view who you follow and who follows you.

FTW

When someone steps in to rescue the day on Twitter, they may be rewarded with tweets that specifically name them, followed by "FTW!" This is an abbreviation for "for the win," It comes from sporting games when the announcer reveals the name of the player who scored the game-winning point.

Fub Free

Fub free refers to "follow, unfollow, and block" commands. Some Twitter users use this line in their bio to let followers know that they will not be offended or react if a follower unfollows or blocks their account. This is typically used on Twitter accounts that frequently release movie spoilers or briefly publish stuff their followers may not want to view. These followers may block or unfollow the account for some time before returning after the unpleasant content has stopped.

HAND

If you see this tweeted to you, you should smile. Why? Because someone on Twitter wishes you "have a nice day!"

Handle

A Twitter handle is a username chosen by everyone who uses Twitter and must be less than 15 characters long — this can be altered at any time. Each Twitter handle has its URL, which includes the handle after twitter.com.

HT

An abbreviation for "Hat tip." When you utilize HT, you're not explicitly citing or retweeting them but instead recognizing that the person inspired the information you're tweeting.

ICYMI

This abbreviation for "in case you missed it" may be used when someone tweets about huge news or a widespread issue a few days later or after they've previously tweeted about it. This may appear in a tweet reposted by the same person in case their followers missed it the last time it was posted.

IDK

When you're limited to 280 characters, reducing words is essential. Thus, believe it or not, putting "I don't know" is sometimes too long to include in a tweet.

IFYKYK

"If you know, you know" is a phrase used by those who wish to keep their Tweet private. An underground artist, a hole-in-the-wall café, or another acronym might all be ornamented with an "IFYKYK" tweet. And if you didn't know, now you know.

IJS

"I'm just saying," although seemingly repetitive, adds tone and context to a tweet. Perhaps the user wants to add a point of view to the discussion, or perhaps they do not wish to be held liable for the implications of what they have just stated. Regardless, you may see "ijs" appear on your feed from time to time from an opinionated Twitter user.

IMO or IMHO

When someone chooses to agree or disagree with a piece of material they're providing, they'll frequently use the phrase "in my opinion" or "in my humble opinion." As a result, the reader understands that it is an opinion, not a reality.

MT or Modified Tweet

This is just a retweet with some changes made to the original. When retweeting, people may need to abbreviate the original tweet to fit it in with their own comments, so they shorten the original and add MT or MRT to indicate the alteration.

NTS

"Note to self" is an excellent technique to label tweets that you want to return to later. It is also used when someone is attempting to be sarcastic or humorous. For example, I may tweet: "NTS: Pizza is far better cold – particularly for breakfast." (Of course, we all know this is true.)

OOMF

If you don't want to explicitly name one of your followers but want to convey something about them, you might use the abbreviation OOMF, which stands for "One of my followers." If you're subtweeting your follower, you may use this word in a neutral or passive-aggressive tone.

PRT

A "partial retweet" is comparable to a modified tweet, except it notifies the reader that you've omitted portions of the original tweet's thoughts to save space or to add your own two cents.

Reply

When you reply on Twitter, you're replying to a specific tweet in which someone has tagged you with a @mention. A reply, unless it's a direct message (DM), may be read by everyone, regardless of whether they follow you or not.

RT

A retweet (noun) is a tweet that has been forwarded or "resent" on Twitter by someone but was authored and sent by someone else. To retweet (verb) is to distribute someone else's tweet to your followers. Retweeting is a typical Twitter action that displays the popularity of individual tweets.

SMH

When someone can't believe or doesn't comprehend the content they're posting, they'll frequently tweet "Shaking my head." It's a perfect resemblance for real-life body language.

Stan

If you're acquainted with celebrity fans, you'll recognize Twitter stans right away. These are admirers of celebrities or influencers who are too enthusiastic and somewhat obsessed with them. The phrase is a mash-up of "stalker" and "fan." There are differing views on whether stan culture is beneficial to either the stan or the celebrity.

Subtweet

A subtweet is a tweet written about a particular person but with no direct reference. It's usually mysterious to others but understandable to the individual in question and those who know them well.

TBT or Throwback Thursday

TBT or Throwback Thursday is a popular hashtag on Twitter and other social media sites that people use to reminisce by posting images and additional information from years gone by.

TBH or TBQH

This is an alternative for "to be honest." There could be a "Q" in there for "to be quite honest."

TFTF

You want to say thank you all the time, so "thanks for the follow" is an excellent approach to acknowledge that someone has chosen to add you to their Twitter timeline.

TMB

If you read "tweet me back" when somebody mentions you on Twitter, they want you to actually tweet them back with a response to or your view of their tweet.

Trends or Trending Topic

A trend is defined as any person, event, object, or topic about which many people are tweeting at the same time. Trends may be seen on the left side of your Twitter homepage, and you can even customize the trends you see depending on your region and who you follow.

Trolls

Beware! Trolls are Twitter users who abuse the site by bombarding users with off-topic tweets and other unpredictable behavior. Trolling is a kind of online harassment.

Tweeps

Tweeps are Twitter users who follow one another from one social network to the next. People you're friends with on Facebook are likely to follow you on Twitter as well – they'd be your Tweep. It's a Twitter version for "peeps."

Tweet

It is the most commonly used Twitter word. Every update you send to your Twitter followers is referred to as a tweet. Every tweet has a character restriction of 140 characters, and please note that your tweets are public and searchable by anybody on Twitter, even if they do not follow you.

Twettiquette

Abbreviated form for "Twitter etiquette." This term is used to describe acceptable Twitter behavior.

Twerson, Tweeple, and Twitterverse

It refers to Twitter users, or Twitter people comprise the massive Twitterverse (universe!)

Twewbie

This is the short term for "Twitter newbie." It's a slang word for someone who is new to Twitter.

Twitterapps

Abbreviation for Twitter applications. It is a term that refers to any program that interfaces with the Twitter service. It is also called Twitter tools and Twitter add-ons.

Twitterage

A slang term describing feelings of anger as a result of a Twitter post.

Twitterati

The "Twitterati" are A-list Twitter users who have many followers and are well-known in Twitter circles (and sometimes outside too).

Twitterfly

On Twitter, she's a social butterfly. A Twitterfly utilizes the @ symbol in many messages, indicating that they have many Twitter friends with whom they communicate or mention in their updates.

Twis

A slang word for a "dis" of a fellow Twitter user.

Unfollow

People can unfollow you on Twitter in the same way that they can unfriend you on Facebook, so your tweets will no longer appear in their feed. However, be wary of aggressively following or unfollowing users – it's a certain way to get yourself banned from Twitter.

Verified Account

Twitter uses the term "verified" to describe accounts for which it has confirmed the owner's identity. A blue checkmark badge identifies verified accounts on their profile page. Many are owned by politicians, celebrities, media personalities, and well-known businesses.

WCW

WCW is one of the popular Twitter abbreviations and is used as a social media hashtag that means "women crush Wednesday" and refers to a meme where people upload images of ladies they admire or like.