Twitter trends are based on you. It is from your search, likes, following, and location. Basically, your activity triggers your Twitter algorithm. If your tweet results in a lot of searches, likes, or adds to your followers' list, then you can be a Twitter trend.
These Twitter trends are used to better campaigns of anything. For example, the cancellation of the tv show Brooklyn Nine-Nine after their fifth season created rage and support from the fans. A lot of people loved the show, including celebrities like Lin-Manuel Miranda and Mark Hamil, who proved the integrity and quality of the show. This kind of interaction from users around the world aided the revival of the show. Brooklyn Nine-Nine was revived from a social media campaign created by dedicated fans.
Twitter is a rich media that can reach a lot of people can entertain users with photos, videos, audio, or posts. Twitter trends are there to guide and provide information to users.
How Twitter Determines What's Trending
Anything that's interesting starts interactions and those interactions cause traffic. In the digital world, traffic is the cause of a social media trend and puts the brand in the Twitter trending topics. These topics could be current events, popular hashtags, celebrities, or anything under the sun, specifically, anything within your specific location.
The Twitter algorithm determines the trending topics that will be shown on your home timeline. Just the volume of how many tweets and interactions done by users can create a trending topic. For example, every new music has its own hashtag, artist use this to start a hashtag trending for their fanbase. Once the target audience starts using the hashtag it will start to stem out to more people creating more interactions. A trending hashtag in a short amount of time is considered a big achievement for an artist and their fanbase.
Do Hashtags Matter for Trends?
Social media platforms use hashtags to create campaigns. It's a strategy that brands that just makes sense. It puts a brand out there and allows users to start a conversation. When the interaction and the conversation are consistent, it creates traffic. The traffic that makes a simple hashtag into a hashtag trend.
According to some websites, the most trending hashtags are those that involve the days of the week. For example, the hashtag of the tweet includes #MondayMotivation, #TransformationTuesday, #WisdomWednesday, #ThrowbackThursday, and #FlashbackFriday, among others. Users are getting creative with the hashtags to include in their posts.
Tweets with the same topic could interact through likes, retweets, or replies. Another example of a creative hashtag that is popular these days are wedding hashtag. Couples tend to be creative to commemorate their special day and be able to look back at them as the years go by. "As the saying goes in the digital world, once it's out there it's out in the world."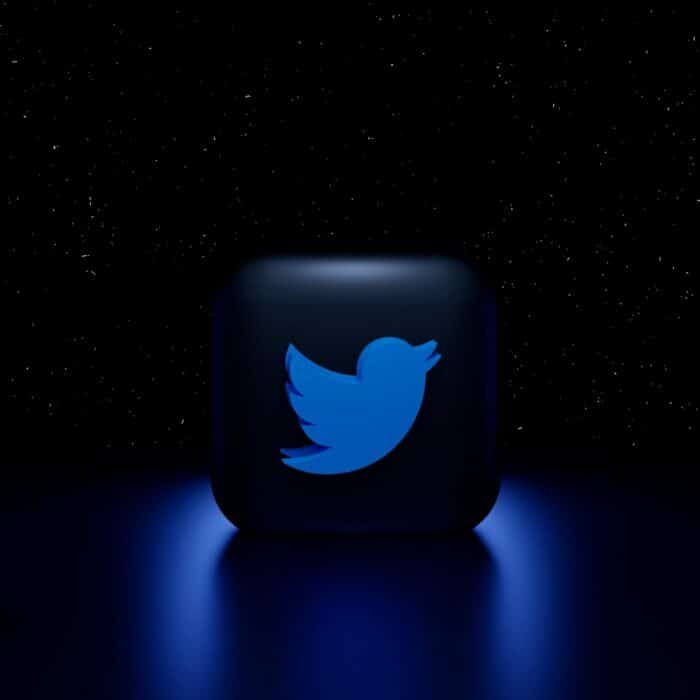 How to Find Trends on Twitter
The search bar is where you will find trending topics and local trends. Trends can also be found on the right-hand side of the Desktop site labeled "Trends for you."
It is also on the explore tab from the menu on the left side. On the Twitter mobile app, trending topics are the explore page; just click on the magnifying glass at the bottom of the app. Of course, the trends section can be different based on your current location.
How to Create Trending Topics
A trend depends on your brand and what you stand for. However, it is also important to be relatable in order to reach more people and create conversations. To create trending topics here are some ideas:
Be part of the conversation

Trending topics are trending for a reason. Check out the top tweets on the topic and start reading and interacting. The more you interact, the more Twitter users will notice. Being part of the conversation makes you a part of the Twitter search results when someone searches for the topic.

Be consistent

When you post content be consistent with the hashtags you use. Twitter recommends profile pages with content that is loyal to their brand. This is how Apple maintained its brand, Apple innovates within and markets its own even with competitors around. Consistency is key but never neglect growth.

Be creative

Everyone's home timeline is different but you will always encounter the same posts within the geographical areas. The trending list attracted interactions and started conversations because they are entertaining, catchy, interesting, and/or informative; the characteristics of creative content.

Since a tweet are not just limited to text, users can use photos, videos, or audio and with the recent update, users can now tweet with photos and videos at the same time. Creativity in your posts is just as important as being relatable to others.

Choosing Trending Topics for Your Niche

The key is the definition. As the saying goes, "define the relationship" in choosing the trending topics you must be able to define who you are, what you are, and what you represent. Your branding should be specific yet innovative.

In choosing the trending topics for your niche you must know what you want, start with a trending topic related to your niche, and use the explore page to provide a broader vision. The explore tab is also a great tool to start learning new niches, from popular tweets, trend lists, or certain trends that excite you. To create a healthy home timeline, there is also a way to block certain tweets that don't serve you.

As the saying goes, "no man is an island". Your followers list should be people that are like-minded to you. It could be your friends, influencers who share your values, and credible news outlets. Twitter will show you the activities of these people, so, be careful about who you let on your island.

Research is also a key learning skill. Twitter trending topics can also be used to choose the topics for your niche. Trending topics are trending because they are interesting and a lot of users are interested in them. F

or example, a new TV show episode is about to air, fans do Twitter parties to tweet out their reactions about the episode, in most cases using a hashtag. The goal of these Twitter parties is to be part of the Twitter trending topics list instantly in a long amount of time even after the episode ends.

It's great marketing; it is also great for fans to interact and exchange thoughts about the topic. It also entertaining to read opinions from other people. For someone doing research, learning how the fanbase talks and interact with each other gives you a glimpse of their niche's culture.

A niche's culture is you can either be healthy, toxic, or sometimes both. You may want a healthy culture, of course; who doesn't? But here's a tip understand both cultures. The internet is a wild place, to begin with, and in life toxicity is unavoidable, we just learn how to manage it. Understand and accept that this is the norm.

However, under we must not tolerate it. After all, being healthy does not mean just positivity; it's also about rising above adversity. So, how do you stay healthy? Learn about toxicity to be able to manage it. Know which to clap back on, to ignore, and to let just let go.

Creating Content for Trending Hashtags

Brainstorming content to trend is challenging and unpredictable, however, it is manageable for trending content. You can put yourself in the trending pool by joining conversations on trending hashtags. Social media engagement is an excellent way to be discovered. Lots of people do it.

Liking, retweeting, or replying to related tweets makes you visible to like-minded people and, in most cases the target audience for your brand. While you post your own tweets, constantly conversing on a topic trending on Twitter could generate a notice.

Research is everyone's best friend, to start, check the top tweets and the latest tweets on the trending topics that interest you. Analyze the tweets and interact with them; you can reply, post your own sentiment, use the hashtag, or create an additional hashtag. Do not hold back on your activity. You can also start by following reputable and relatable accounts that could so that you can easily interact with them.

Now, the fun part, brainstorming your content. Start with a topic that is known to you, a topic that you are familiar with. Ask yourself, "what is something that you can talk about for hours?" it could be anything under the sun, food, sports, tv, movie, etc.

Narrow it down to specifics; for example, if you chose food, which kind of food, what is the latest diet trend, restaurants nearby, etc., this will determine your target audience. Once those are settled, create your hashtag, it should be unique, catchy, and easy to remember. There you go; you can now start creating your content.
How to Change Your Twitter Trends Page
There are a few ways to change your Twitter trends page based on you. It will help a lot with your branding and for you to be out there.
Personalized trends can be done on your Twitter desktop site. Complete the following:
Step 1

Go to Settings.

Step 2

Select "Privacy and safety," from the following menu.

Step 3

Click on "Content you see."

Step 4

From here, you will see "topics," "interests," "explore settings," and "search settings."
Topics will allow you to follow topics based on the suggested topics from Twitter. The interests tab will show matches from your Twitter activity; you can tick and untick topics that don't interest you. Explore settings allows you to choose if you want to see content related to your location. You can also tick the box if you want to personalize trends based on your following.
All of these can also be done on your Twitter mobile app, just look for the gear icon and follow the steps above.
Frequently Asked Questions
How Twitter trending helps a brand?
Posting a tweet puts your brand and yourself out there. Twitter trending helps a brand be known.
How do you reach more people?
Engaging with trending topics and starting conversations with like-minded users.
Can local audiences help trend a topic?
Definitely, it's a start. Remember who your first people are, the support they provide goes a long way as you grow.
Can I check the trending topics in a different location?
Yes, you can just change the location on your explore page. It can be a specific city, state, or country.
How can I improve my tweets to trend?
Do your own research. Twitter analytics can help you with that. It's on the left side of your desktop site. It will show you a summary of the Twitter activity of your Twitter account.
I don't want to see this topic, how can I remove it?
While trending topics mean that a lot of people are talking about them, it doesn't mean that every trending topic is good for you. You can personalize what you see on your timeline by changing your Twitter trends page or by listing and muting words that you don't like.