Hootsuite is a management tool for social media marketing that allows you to easily schedule and publish content, communicate with your followers from several accounts at once, and check your analytics. The platform offers many other services as well.
Do you want to learn more about Hootsuite? I've got you covered. In this article, you'll understand what this tool does and discover its many features.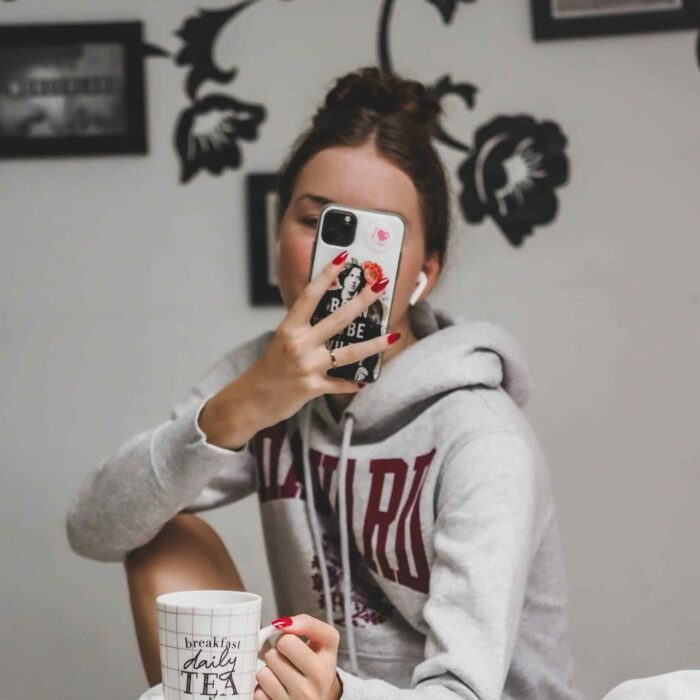 Hootsuite is an amazing and efficient tool you can use to help your business grow. On Hootsuite, you can manage and schedule your posts on different social media platforms on a single dashboard.
This tool also helps you launch different marketing campaigns while analyzing them to see how well they perform. Furthermore, this tool helps you manage audience interactions like social media comments, mentions, and messages.
Hootsuite is a powerful management tool that's only the start of what it can do. Later in this article, you'll learn more about its features and uses.
Note: Hootsuite is not one of the social media networks we use for entertainment (as others have a different idea of the social media management tool).
Who Uses Hootsuite?
Hootsuite caters to people who need an all-in-one social media marketing management tool. Digital marketing agencies, small and medium-sized enterprises, and bigger and broader businesses greatly benefit from using Hootsuite.
This tool is most beneficial for managing business pages and controlling their content calendar on various social channels.
Hootsuite Features and Services
Now that you know what Hootsuite is, here are its key features and services.
Multiple Social Media Accounts Management

Do you know why many call Hootsuite an all-in-one social media management tool? Well, simply because of how easily you can connect and manage the different social media accounts in one place.

It's a powerful software that allows you to manage and monitor the performance of your brands on multiple social media platforms. You can integrate the following social platforms into Hootsuite to make your life easier!

Facebook
Instagram
Twitter
TikTok
YouTube
Pinterest
LinkedIn

Hootsuite integrates these social media platforms into one central dashboard for easy access, management, and optimization.

Social Media Messaging Inbox

The Hootsuite Inbox is the best place to check for direct messages and social media mentions you've received from the social media accounts you've connected to Hootsuite.

As individuals, we know how easy it is to miss a message or forget to reply to one. When handling multiple accounts over multiple platforms, managing messages and interactions can get overwhelming.

Hootsuite has provided a solution for this. You can receive and respond to all your messages in a single place. With this, you'll never forget to reply to a potential customer or forget to interact with an existing one ever again.

Schedule Posts in Advance

Hootsuite has a scheduling feature that allows users to create and schedule posts in advance. This means you can prepare social media posts in bulk, upload them to Hootsuite, and schedule when and what time you want them to be published on their assigned social networking sites. You can do this for your several accounts on different social media channels.

This gives you one less thing to worry about every day. Plus, you can be sure that your accounts will constantly and consistently be releasing relevant content regularly, thus building your social media presence and increasing your social media activity.

Team Access

With the higher plan options, multiple members of your social media team can also access Hootsuite. This way, more than one user can handle the activities on the social media management platform.

Other team members can post updates, schedule posts, view audience engagement, and many more. By doing so, social media managers can delegate and assign tasks to their team members to streamline the team's workflow.

Note that Only Team, Business, and Enterprise users are given this feature.

Content Library

Hootsuite's media library contains all your brand's assets making it easier to find, share, and upload images, videos, and even post templates.

The great thing about this library is you can store an unlimited amount of content. Furthermore, having a solid media library makes content creation easier since all your social media content can be found anywhere.

Manage and Monitor Your Posts

Now that you have your social media account connected and your posts scheduled to be published, you can now turn your attention toward managing and monitoring your posts. We all know that marketing doesn't stop once your scheduled posts have been released.

The great thing about Hootsuite is that it makes your social media efforts very convenient. You can manage different posts on different social networks in one efficient space.

Furthermore, Hootsuite is a great place to monitor all the content you've released. They provide analytics, which is our next Hootsuite feature.

Custom Analytics

With Hootsuite, you receive real-time analytical reports of your social media posts and accounts. In these reports, you'll learn more about your own brand and how well its social media profiles perform on different social networks. Now, you don't have to go to Facebook insights or Twitter's analytics to individual view your profile's stats.

The reports Hootsuite provides are easy to understand, even for beginners. Hootsuite analytics offers visual aids such as charts and graphs to understand your brand's data better.

What's more, these performance reports help you optimize your content and improve your social media strategy to produce better growth capital over a reasonable period.

Campaign Management

If you are a digital services agency, you will greatly benefit and appreciate the Content Campaign feature of Hootsuite. You can easily create, manage, and monitor your business's marketing campaigns. This tool also has link shorteners, tags, and link-tracking parameters to help with your campaigns.

Furthermore, Hootsuite makes it easier for team members to include new social media posts in specific marketing campaigns. And as with your other social media posts, Hootsuite allows you to view and analyze the performance of your marketing campaigns.

Ads Management

So far, we have talked about organic social media posts and content on Hootsuite. You should also know that you can manage paid advertising on various social networks on Hootsuite.

Like organic content, you get analytics for paid ads and ad campaigns. Hootsuite gives reports on the number and type of engagements your ads generate. These reports help to get you your money's worth all the while improving your brand's online presence and increasing your conversions.

In addition, seeing your ad campaigns over all social networks helps you make the proper and immediate corrections to boost posts and improve the ads' performance. This saves you a lot of time and money.

Social Media Listening

To be honest, Hootsuite is one of the best tools for social media listening. But first, let's ask: what is social media listening?

Social media listening or social listening is knowing what people say about your brand or business. These are your audience's opinions of you.

But how do you know what people saying about you? Simple, a social listening tool helps to gather data whenever your brand's name, or any other key phrases, is mentioned on a social network. What's more, you can also find out what people are saying about your competitors.

Now, Hootsuite offers social media listening as one of its services. It's a great feature that not most social media marketing tools have. Here are a few advantages of social media listening:

A better understanding of your customers or audience
Product or service awareness
Improve customer relationships
Potential opportunities for collaboration
Improve campaigns
Stay up-to-date with the latest trends
Gain more followers in the process

App Directory

The App Directory is one thing that sets Hootsuite apart from other management tools. Hootsuite lets you integrate several apps to streamline your workflow. The tool allows you to connect both apps that are paid and free to use.

Here are a few examples of the apps you can use with Hootsuite:

Canva
Notion
Vidyard
Google My Business
Grid for Hoot
Panoramiq Insights
HubSpot

And this isn't even the complete list. You can check out the rest of the apps here.

Hootsuite Plans

These are the many fantastic features and services that Hootsuite has to offer. As a business, keep in mind that the Hootsuite features you get also depend on the type of plan you avail. For instance, the professional plan has limited features compared to the business plan. So, consider what features you need from Hootsuite.

On a positive note, there is a customizable plan called the Hootsuite enterprise. With the Enterprise plan, you get all its premium features and a minimum number of users and social media accounts. Check out the different Hootsuite plans here.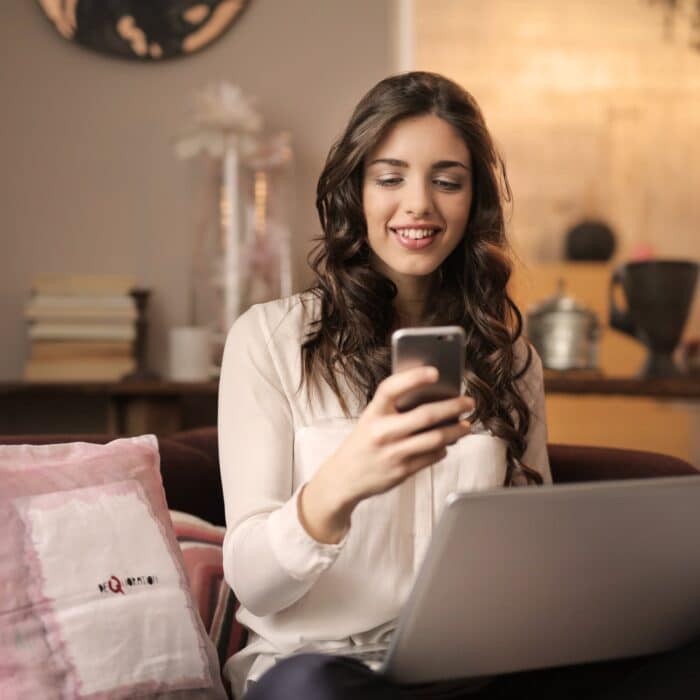 Frequently Asked Questions
Is Hootsuite Free?
Hootsuite offers its users a free version of this social media management tool. You can totally use this tool for free. Keep in mind, however, that you will miss out on some premium features of the tool. To learn more about the plans they offer, check out our overview of all the Hootsuite plans.
Can You Trust Hootsuite?
Yes. You can be sure that everything on your Hootsuite dashboard, as well as private messages, is kept confidential by the social media management tool. All data and information on your social media account are safe when using Hootsuite.
What Data Does Hootsuite Collect?
Hootsuite collects only the necessary data it needs as a social media management tool. This includes interaction on your social media accounts, such as messages and comments. It also collects data related to your posts, such as images.