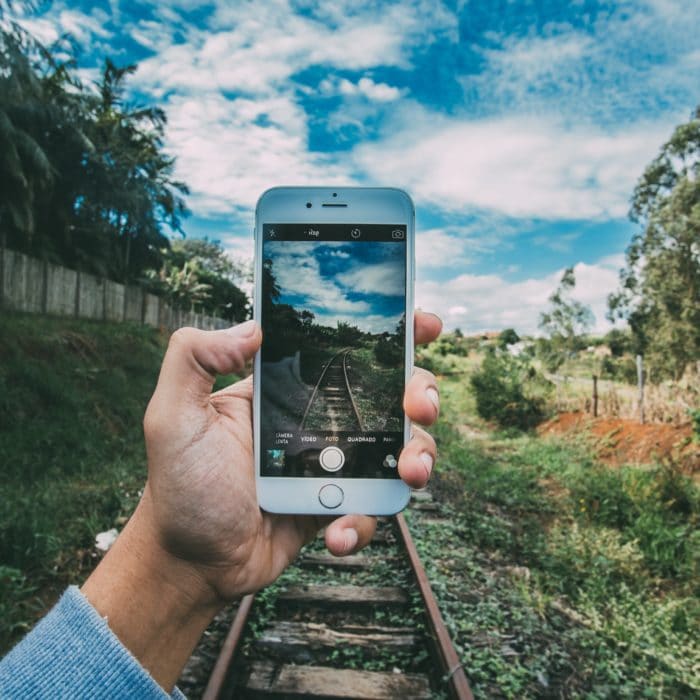 Beauty

Along with Youtube, Instagram was the turning point for beauty bloggers worldwide, who reached billions of followers on the platforms and launched their own make-up and beauty product lines, like Huda Beauty or Holo Taco. Although it is not as easy as it once was to make it big on the beauty niche, you can still find your place to shine by exploring less populated but promising sub-niches on Instagram, such as natural or organic makeup, VFX makeup tutorials, acne or scars care, hair and even dental treatments!

Travel

While one of the most popular Instagram niches, travel accounts are not the most frequent amongst top-performing Instagram niches, unlike beauty and fashion. That means it is not as hard to get people's attention as a travel blogger, as long as you got a good eye for photography. Traveling and Instagram go really well together, as the platform is an ideal place to showcase breathtaking views of nature and architecture worldwide. However, traveling can be inherently expensive, especially if you're going to high-end destinations regularly. Luckily, you can still explore your own city or take pictures of cheap, less-known locations to showcase on your Insta. Pair your photos with traveling tips for voyagers to give your account a personal and exclusive touch. Over time, as your profile grows, you could snatch great collaborations and start making a profit from your Instagram account! https://www.instagram.com/saltyluxe/

Food

Food is a part of everyone's life, and for some, a true obsession. Food pictures can be more than just beautiful to look at, but actually inspire people to take action. Whether it's liking a picture, tagging friends, or actually buying meals they've seen on the platform, food-related Instagram accounts have a high engagement rate. If you have a keen eye for the best eateries or a steady hand in the kitchen, you might do really well in the food niche. There are endless sub-niches to explore and choose from (healthy, reviews, recipes, baking, organic, and even dog food!), so you're sure to find the perfect one for you!

Health and Fitness

The fitness industry is at an all-time high, nearing a total revenue of $97 bn in 2019. Meanwhile, Instagram offers a dynamic and visual space for fitness brands, bloggers, and influencers to showcase their work. People can go to Insta to find training inspiration, healthy tips, tutorials, clothing brands, and even look at their goal bodies. If you're passionate about health and sports, you should give the fitness niche a shot. Share your knowledge, journey, and support with your followers and maybe turn it into a full-time job!

Fashion

If you've always been up-to-date with the latest fashion trends, or if you're a trendsetter of your own, you could find popularity on Instagram. Fashion accounts are one of the biggest presences on the platform, for their visual and dynamic nature. While a very populated niche, you can find your place amongst pretty much any sub-niche in the fashion category, such as mid-size or plus-size fashion, accessorizing, bullet-wardrobe, upcycled fashion, and much more!

Crafts

Do you spend your weekends knitting? Soapmaking? Painting? Whatever is your gift, there are people interested in seeing it. Crafting is naturally artistic and creative, being the perfect choice for an Instagram account, where you can share pictures of your works, inspirations, tutorials, and progression pictures. Connect with other artsy accounts and promote your products if you're selling your creations.

Animals

Do you have a pet? If yes, have you considered making them a "Petstagram"? Surprisingly profitable, the pet niche on Instagram has a consistent follower base. Every cute critter has a place on the platform, from trivial pets like cats or dogs to the most unusual ones, such as possums, snakes, and otters. Creating a Petstagram is fairly easy and a great way to kickstart your Instagram career.
How to Pick a Niche on Instagram
Choosing a niche on Instagram means picking the direction your account will take from now on. Even though you can switch focus after growing your follower base, choosing the right niche from the get-go is always best. Maintaining a consistent content type gives your audience exactly what they expect from your account, keeping them hooked in the long term. Here are some tips on picking the perfect Instagram niche. Check it out:
Choose something you like

While there are thousands of niches you could choose to explore on your Insta, you should definitely pick something you're comfortable with. Growing an Instagram account takes a lot of time and effort, and it's way easier to produce content you actually enjoy. Plus, it's easier to understand your target audience when you care about their interests as much as they do!

Make a list

Do you have a hard time picking what you're best at? Then making a list could actually help you. Write down your main interests and what you know best about them and what makes them special to you. Now, it's time to start narrowing it down. Cross out the ones you like but don't know much about, as well as the ones you don't usually share with people. This should get you a narrower list of the topics you have a better chance to excel at.

Do your research

Now that you have your main options written down, it's time to do some digging. Which sub-niches are less populated? Which ones are the most profitable? You can use a hashtag analyzer like Flick to find out which niches could be the best for you. Alternatively, take a look at your favorite accounts and inspirations for a hint of where to go.

Keep it specific

While you might be generally interested in food or fashion, those are very broad (and saturated) topics. One of the keys to Instagram success is finding your "sub-niche", or your content's attributes that set you apart from the rest. For example, gluten-free foods or healthy baking are both sub-niches inside the broad "food" category. It is true that Instagrammers like pretty photos, but they also crave authenticity and spontaneous content. That being, pick a topic inside your main niche to explore and showcase what's new and exciting about your content!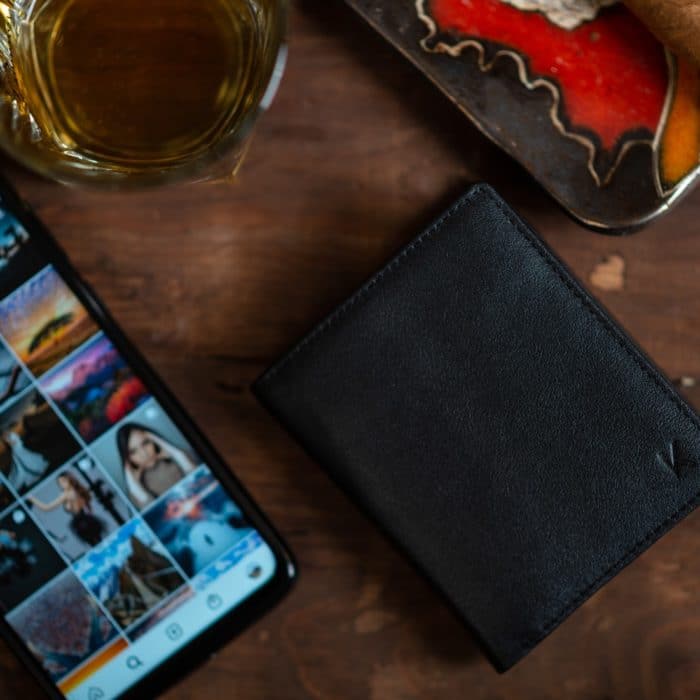 Can Anyone Make Money on Instagram?
Yes! While Instagram is continuously expanding and can look a bit saturated sometimes, there is still room to grow and anyone can still make it big on the platform. Most importantly, you don't need a million followers to start making money on Instagram. In fact, smaller accounts typically have higher engagement rates on the platform. Here are a few ways you can make money on Instagram even with a moderate follower count:
Sell your products

For a while now, Instagram has been more than a picture-sharing tool, gaining huge potential as a marketing platform. If you're making or selling products, use your to grab buyers' attention and direct them to your website, Etsy store, or even to the new e-shopping Instagram tool.

Become an affiliate marketer

Being an affiliate marketer means you get commissions for marketing someone else's products. Here's how it works: as an affiliate, you search for products you enjoy on your partner's website, and promote them to your followers via an affiliate link. Every time one of your followers buys the products using your link, you get a share of the sales. Most big e-commerce websites, like Amazon, have affiliate programs. You can check for eligibility by contacting their associate program web pages.

Advertise for brands

Partnering with brands is one of the most "trivial" ways an influencer can make money. Creating sponsored content for brands brings their product to your audience, which should be their target audience as well. Most brands look for partners with 5000 followers or above, but you can get partnerships with as little as 1000 followers if you have a good engagement rate.