It's because we know for a fact that this information might help us gauge how much engagement we get on the platform and from whom.
Now, the question is, can you see who viewed your TikTok account? If so, how can you know who viewed your TikTok profile? And does any of these help your growth on the platform?
In this article, I will discuss everything you need to know in this regard. Let's dive in.
Can You Check Who Viewed Your TikTok?
So, first things first, is it really possible for TikTok users to know who is looking at their profiles?
The short answer would be yes, but only to some extent. While there's no way or even a third-party app to keep records of each and every individual who visits your page, there's actually a nifty feature on the TikTok app, that you can use to know who recently looked at your profile.
Meet TikTok's "profile view history" feature. With the help of this tool from TikTok itself, you will be able to know the TikTok viewers who visited your profile.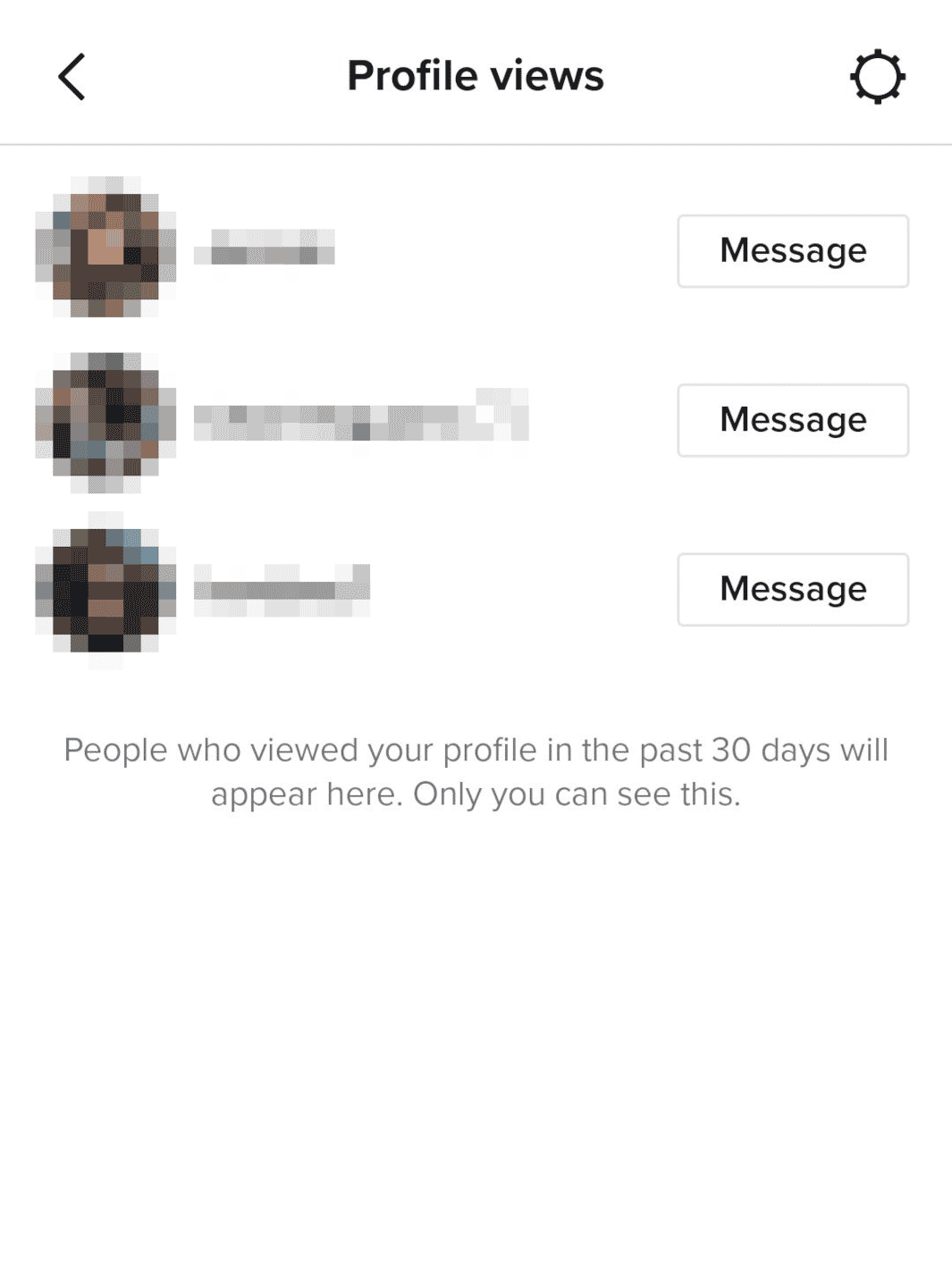 TikTok's Profile Views History Report allows you to see who looked into your profile in the past thirty days.
Introduced sometime in 2020, this was later stopped by TikTok that same year for unclear reasons. Perhaps due to privacy concerns, or maybe they were still testing out this feature by letting a select few users experience it, nobody thought it would actually be released in February 2022.
Right now, most users on TikTok can access this feature.
By looking at your profile views history, you will know which TikTok users visited your profile. The higher they are on the list, the more recent they have just viewed your profile.
However, the number of times a person visits your profile won't be recorded. Their usernames will only be listed once, even if they checked your profile ten times.
You'd only know they looked into your TikTok page again if you saw they were already at the latter part of the list, but then they reappeared at the top. In this case, they may have rechecked your page.
Also, this list may include both your followers and non-followers.
However, not everyone who visits your TikTok page will be recorded on the list, as there's a catch to this system: only those who have turned on this feature on their own profiles will be tracked. As for those who haven't, you will have no idea that they snooped into your TikTok page unless they mistakenly like or comment on one of your posts.
As you can see, this feature only works if the other party enabled it themselves. If they didn't turn it on, then they won't appear on your records.
Meanwhile, if this feature is disabled on your profile, you won't be able to see who viewed your profile. But then, you won't also be tracked on another person's view history report if you visited their page.
So, to know who's visiting your page, you will have to agree to let other people know that you're also looking into their profiles. Fair enough.
Fortunately, this feature is disabled by default. You don't have to worry about being caught by others viewing their profile pages. Enabling this function will allow you to know who looked at your TikTok profile, but others will also know if you are visiting theirs, too. You can also turn off this feature anytime.
Who Can Access TikTok's Profile Views History Feature?
TikTok has two requirements for enjoying this feature:
One is that you must be 16 years or above
Two, your account should have fewer than 5,000 followers
If you meet those requirements, you could easily enable it by following our step-by-step guide below.
How to See Who Has Viewed Your TikTok Profile
There are three ways to enable this feature: one, by going directly to your TikTok profile; two, by heading to the settings page; and three, by checking the notification menu.
I will discuss each method briefly. Note that you can only do this on the TikTok app on your phone. This feature isn't available yet on the desktop version of TikTok.
By Going to Your Profile Page
Step 1

Launch the TikTok app.

Step 2

Go to your profile by tapping the person or "Me" icon at the bottom right corner.

Step 3

Tap the eye icon, right between the hamburger icon (the settings button) and your name.

Step 4

If you haven't enabled this feature yet, you will be redirected to a page asking you to "Turn on profile views history." Select "Turn on."

Now, you will see the Profile Views History Report page, where the users who have checked your profile in the last 30 days are listed.
To turn it off, just do the following steps:
Step 1

Tap the cogwheel or gear icon on the top right corner.

Step 2

Toggle off "Profile views history."

You can enable or disable it anytime.
By Going to the Settings and Privacy Page
This feature can also be found on the settings page of TikTok. To do so, follow these steps:
Step 1

Open TikTok.

Step 2

Go to your profile page.

Step 3

Tap the hamburger icon (three vertical lines symbol) on the top right corner.

Step 4

On the pop-up menu, choose "Settings and privacy."

Step 5

Select "Privacy" under the Account category.

Step 6

Scroll down to find "Profile views" and tap it.

Step 7

Toggle on "Profile views history".
By Going to the Notifications
If you receive a notification that someone has viewed your profile, you can also tap that message to turn on this feature. Follow these steps:
Step 1

Go to TikTok.

Step 2

This time, tap inbox on the bottom menu to access your notifications.

Step 3

Find the notification that says someone has recently looked into your TikTok profile. Tap it.

Step 4

Follow the on-screen instructions on how to enable this feature.

After this, you will be able to see who is it that viewed your profile.
I Can't Find The Profile View History on TikTok
If you can't find the eye icon on your TikTok profile or this function on the settings, then it might not be available for you yet. Here are the possible reasons:
You're under 16.

Only users who are 16 and up can look up who viewed their TikTok profiles.

You have over 5,000 followers.

Accounts with a high number of followers won't be able to access this setting, probably because it will be hard for the TikTok algorithm to track people who viewed your profile.

Your account is set to private.

Of course, this feature might not be accessible if you have a private account. To enable it, you must first switch from a private account to a public one by tapping the hamburger icon > Settings and privacy > Privacy > toggle off Private account.

Your app is out of date.

Update your TikTok to access this feature. If that doesn't still work, try uninstalling and reinstalling the app.

Some new accounts can't access this feature.

Whether this is a glitch on the app's part, or maybe the platform itself is changing some rules again (without notifying the users as they did previously), we can't be certain. However, you might try logging in using a different device or using an alternate account to see if it works.
Can You See Who Viewed Your TikTok Videos?
If you ask people if it's possible to know who viewed your TikTok videos, you would probably get a negative answer straight away. However, there's actually a way to know–at least, to some degree–who viewed your TikTok videos.
Go over to one of your TikTok videos. When you look at the left side of the video, you can see the profile pictures of everyone who liked your video. And usually, there is a heart icon beside their pictures. But you may not have noticed the yellow eye icon, right?
This icon indicates the people who viewed your video, including those who followed you and those who didn't.
Unfortunately, this doesn't list all the people who viewed your video. Most of the time, it tracks followers who viewed your video (and perhaps also liked it). It may also include the non-followers who liked and viewed your TikTok video.
In other words, its function is like that of the "seen" or "viewed" feature of Facebook stories.
Again, it doesn't catch everyone who watched your video; it only lists some of them. It may not be a good metric, but at least there may be a way for you to know if your friends have seen the video.
A more reliable way of finding out who viewed your TikTok videos is the likes and comments because surely, those who liked and commented on your videos have watched them.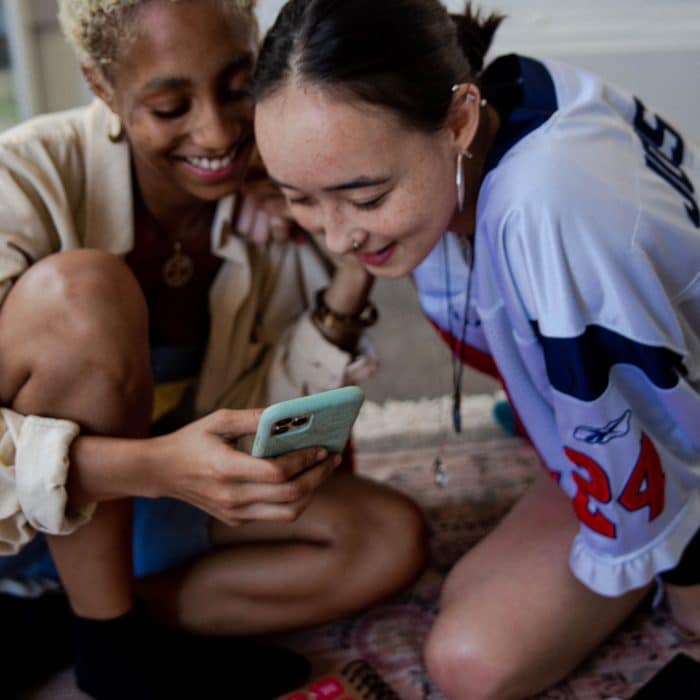 How to See How Many People Viewed Your TikTok Video
It's actually very easy to see how many people viewed your TikTok video. Here's how:
Step 1

Open TikTok.

Step 2

Go to your TikTok profile page by tapping the person or "Me" icon at the bottom right corner.

Step 3

On the timeline tab are all the public videos you have uploaded. The number at the bottom of each of these videos is the number of your video views.
How to See TikTok Analytics
If you want a more detailed report of how many users have watched your content, then there's a better way to do that: TikTok Analytics.
It's an in-built tool on the app that gives you insight into how well your videos and profile perform on their platform. It gives you a more concrete idea of the level of engagement your content is getting from TikTok users. Not only does it help you know if you're getting through to your audience, but it also assists you in planning to further your growth on the platform.
Here's how:
Step 1

Launch the TikTok app.

Step 2

Choose your profile icon at the bottom right corner.

Step 3

Tap the hamburger icon on the top right side of the screen.

Step 4

Select "Creator tools" on the menu. If you have a Business Account, you can also choose "Business suite" as this function can also be found there.

Step 5

Go to "Analytics", under the General category.
Categories of TikTok Analytics
Now, as you can see on this page, there are four tabs: Overview, Content, Followers, and LIVE. Let's briefly discuss each. The first three are the main categories of TikTok's analytics page. Meanwhile, the fourth one is added for creators with access to the LIVE feature.
Overview
As you would have guessed, the overview section is where the basic metrics are shown, including likes and followers. It shows the number of engagements your videos received over the past 60 days.
Content
For a more in-depth analysis of your videos, head over to the content tab. Here, you will see a lot of useful information, such as the average watch time for your videos, which can give you an idea of how long people are watching them or if they are just skipping and scrolling over your content.
Followers
This is where you can see more detailed information about your followers, such as the growth rate and audience demographics.
LIVE
This category is reserved for your LIVE videos. It contains details on your recent past live streams, such as the number of people who watched and followed you.
Reasons to Check Your TikTok Analytics
There are plenty of reasons why you should study your analytics report, especially if your end goal is to grow on the platform. Here are some of the main ones:
It helps you understand your audience better. Knowing what kind of audience your content is attracting, or if you are actually connecting with your target audience, is crucial for your growth on the platform.
It helps you plan your content. Whether we're the type to plan our content or not, knowing which videos are getting attention will help us put out better ones.
It helps you improve. Don't feel disheartened if your videos aren't getting much engagement. Knowing which ones work and not and understanding what people in our niches like can help level up your content creation skills.
It gives you a lot of useful information about your audience. You might want to know where most of your audience comes from and what they like.
It gives inspiration. Seeing your growth on the platform can inspire you to do more content creation, while seeing changes in your engagement stats can motivate you to level up your game.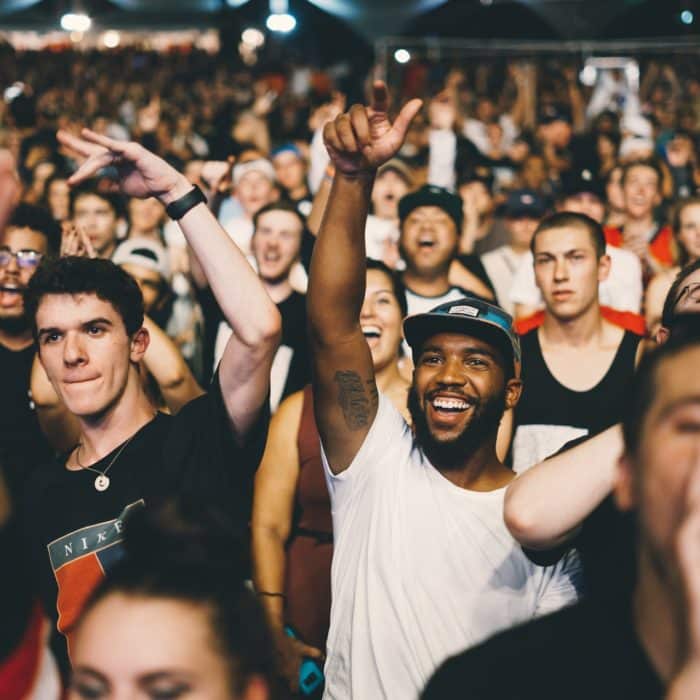 How Understanding Your Audience Can Help You Grow on TikTok
TikTok has more than 1 billion users as of 2022, and many are content creators. It's a tough platform to compete in, but it can also be a fun and rewarding experience. Fortunately, one of the best things about TikTok is that many of the tools you need to analyze your audience are already on the platform itself, like the Profile Views History Report and more importantly, the analytics tool.
Knowing who viewed your TikTok profile and checking out their respective accounts, you might know what your audience is like. With this, you can create engaging content that many people will love, including you.
The number of profile visits can also give you an idea of how many people have been curious enough to look into your profile because of the content you are producing.
Meanwhile, the analytics feature can give you a more detailed insight into how much you're growing on the platform. It tracks the numbers and your audience's demographics. It helps you to plan, visualize, and make better decisions regarding your content. Plus, seeing your account grow day by day is inspiring.