But what happens if Instagram is down? Those who rely on social media updates daily despise the idea of their favorite app shutting down, especially on their wedding day. When Instagram keeps halting on their phone, and the app has a lot of glitches, those who understand the issue will try to figure out how to get out of it.
So, in this blog, we'll provide you with a few things to think about that need to be double-checked if your Instagram isn't working.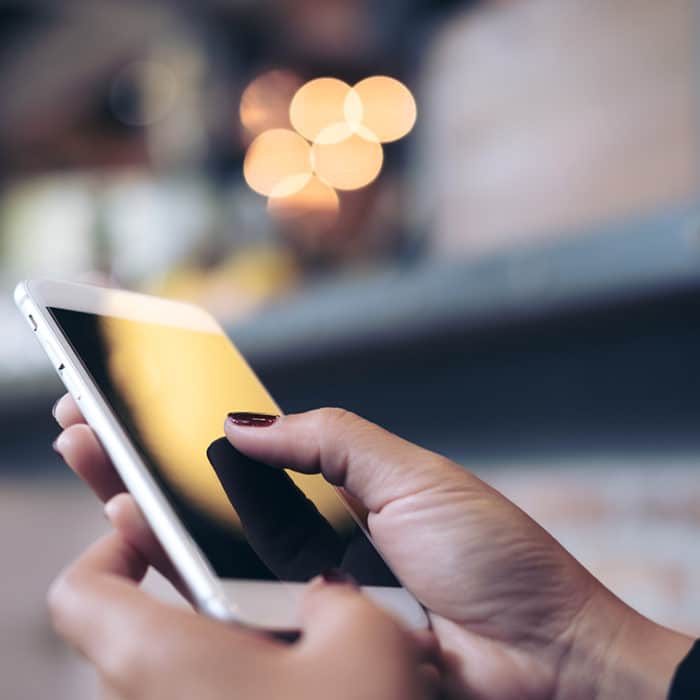 How to Fix Common Problems on the Instagram App
Before we can effectively resolve Instagram issues, we must first determine the source of the problem. Various issues necessitate a variety of approaches. Hence, you need to know what's going on with your account so you can decide what's best for you.
Instagram Couldn't Refresh Feed
The "Couldn't refresh feed" error on Instagram is undoubtedly one of the majority's least favorite. The inability to access the most recent posts and stories might occur unexpectedly, frequently, and is always irritating.
Many Instagram users have encountered the same issue at least once in the last few months. This necessitates finding an immediate solution to the Instagram refresh feed error notice. However, to fix Instagram error, we must first comprehend its reasons.
Possible causes of your inability to refresh your Instagram feed include:
Internet connection
The app isn't updated.
Instagram servers are down.
Instagram app cache is full
Wrong time and date
Now that you know why the Instagram app keeps looping back to the same post, it's time to look at the best ways to fix the refresh feed problem.
Fix 1: Check Internet Connection

Checking your internet connection is the first step you should take. Check the strength of the Wi-Fi signal if you're utilizing it. If you're using mobile data, be sure you have good reception and enough speed. Whether you're on Wi-Fi or a cellular network, we recommend using Speedtest to verify your internet speed.

Fix 2: Update the Instagram App

All of your apps must be updated regularly to ensure optimal functionality. Automatic updates are turned on by default for the majority of users, but you may also update it through the Google Play Store. However, if you ran out of storage at some time, you may have missed a few updates. It's also possible that you've turned off automatic updates.

Fix 3: Set Automatic Time and Date

You'll have problems with apps like Instagram, Facebook, and Twitter if the time and date you manually set don't match the actual values. Set your phone's time and date to automatic to avoid this.
You Can't Follow Any More People
When using Instagram, you may run across various challenges, but this one is prevalent among frequent users. Are you finding it difficult to follow with new people? "You can't follow any more individuals," or anything similar may have appeared as an error message. This isn't a flaw in Instagram but rather a constraint. It turns out that we're only allowed to follow up to 7,500 people. Unfollowing some Instagram accounts is the only solution.
To unfollow people on Instagram is simple. Here's how:
Step 1

On your phone, open the Instagram app.

Step 2

In the bottom-right corner, tap on your profile image.

Step 3

You'll go to your profile, where you'll see how many people you're following in the top-right corner. Where it reads "Following," tap it.

Step 4

Tap the Following, and it will change to Follow as you go through your list of contacts. This indicates that you are no longer following them.
Cannot Post Comments on Instagram
Once again, you must set limits on what Instagram offers us. You can only use up to 5 mentions and 30 hashtags to post something. If this is the case, you will undoubtedly encounter errors.
Try removing a few hashtags or mentions if you're having trouble with this. Also, check your Instagram comments to see if you've reached your daily limit; Instagram users have limited to 400 to 500 comments per day.
Instagram Server Is Down
Stop resetting your phone or constantly scrolling your Instagram feed! The platform may be experiencing a major outage.
In that situation, you should look into a website like DownDetector, which specializes in gathering user-submitted problem reports.
You may view the average amount of reports by the time that other individuals may have experienced. If we're talking about a global outage, their homepage's graph swiftly shows us.
If the Instagram platform is down worldwide, there's nothing you can do but wait for it to come back.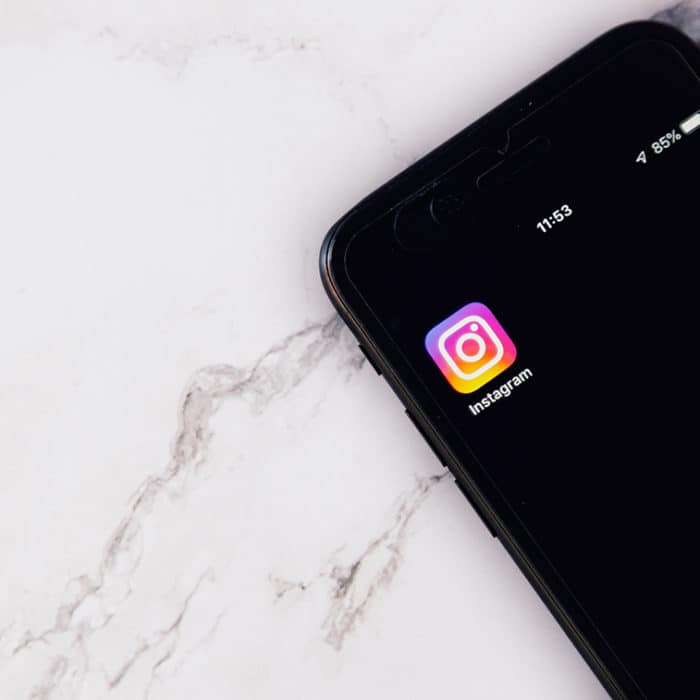 Best Troubleshooting Tips to Fix Instagram
Instagram not working issues can occur whether the service is down or simply having a bad day. The servers are generally dependable, but we've put together a list of solutions to help you. If your Instagram is not working, use the troubleshooting advice below to fix it.
Check Instagram Outage Report
When your phone stops working with Instagram, you should first check the global status report. Websites such as "Downdetector" and "Outagereport" provide the most recent information.
Clear App Data and Cache
A cache is usually a positive thing because it saves frequently used app data on your phone and retrieves it locally whenever it's needed, rather than downloading it every time. This speeds up your experience; however, the cache can become corrupted and cause issues. Every now and then, it's a good idea to start over and clear data.
Here is how to clear the cache on Android:
Step 1

Open the Settings app on your phone

Step 2

In the settings menus, go to the Apps & Notifications section

Step 3

Look for the Instagram app in your list of apps

Step 4

Select Storage & Cache from the drop-down menu.

Step 5

Press the Clear Cache tab.
Revert to the Previous Version
You can remove the most recent version of Instagram and reinstall Instagram previous version that does not include the problem. After contacting Instagram's official support, it was discovered that the problem with Instagram not working on Android users began after the most recent app update. So, until a new version of the Instagram app is released, reverting to the older version should solve the problem.
Update Android Device and Instagram
If your Android device is outdated, but Instagram is running on the most recent version, the problem may occur. As a result, you may have to upgrade your Android device to the latest operating system, which may fix the Instagram not working problem. Depending on your phone, the System Update tab can be found in the Settings menu > System Update > Check now for update to update your Android phone to the latest version of the operating system. Finally, put the new program in place.
The smartphone will restart itself after you've installed the latest version of phone software. Then you may try it out on Instagram to see whether it works.
Enable Permissions for Instagram
To function efficiently on your iPhone or Android devices, Instagram requires a variety of app permissions, including Camera, Contacts, Microphone, Photos, and Storage, to mention a few. Instagram may not operate optimally if even one or two of these permissions are denied.
To do so, navigate to Settings > App & Notifications > Instagram then check App Permissions section.
Try Different Device
If your connection isn't the issue, try running Instagram on a different device, such as your computer. If Instagram works in a different environment, it could be a good idea to try it once you've tried the first few fixing procedures.
You can also check if the app is working on someone else's phone and if they can browse the feed and upload photos or videos.
Contact Instagram Support Team
If you still have no luck in solving the problem, you can report the bug to Instagram's help center within the app, and they will look into it. Ensure you provide a thorough description of the problem you're experiencing, the device you're using, and what you were doing before and after it stopped working. The same is true if you're having trouble signing in to your account.
Follow these three steps to contact the support team:
Step 1

To access the settings button, go to your profile and tap the three horizontal lines in the top right corner.

Step 2

Scroll down until you see the "Help" tab.

Step 3

From there, you can contact Instagram directly and explain your situation.