There may be several causes for broken Instagram app permissions or account issues. To fix Instagram, you will need to find the particular issue you are facing and correct it.
In this list, you will find common problems with the Instagram app and how to resolve them. Later, I will also discuss the best things to remember when troubleshooting the Instagram app's problems. Let's start!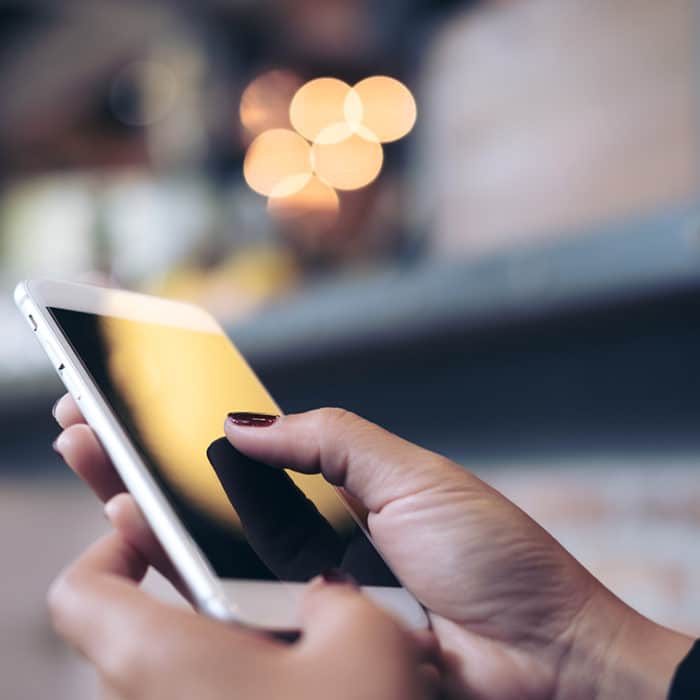 How to Fix Common Problems on the Instagram App
Issues with the Instagram app can vary from being unable to log in to having trouble uploading a new post. So, when this happens, the cause of the malfunction can also vary–from random glitches on the app to network problems.
While pinpointing what exactly made it malfunction could take you some time, you can instead try the fixes below. Any of the following solutions could instantly resolve your problems with Instagram.
Network issue

We're going to start with a network issue because this is perhaps the most common reason you can't use Instagram smoothly. Try checking the following first:

Make sure you are connected to a WiFi network, or your mobile data is on.
If you're using mobile data, see if you haven't fully consumed it yet. Browsing Instagram can consume a lot of data because of the images and videos. Therefore, your mobile data may have run out before you noticed it.
If you're using WiFi, try to disconnect your mobile device, forget your password, and then reconnect it again. You can also restart your modem and/or router if that doesn't help. The problem may have been due to slow internet speed, affecting other apps.
Switch to WiFi if you're using mobile data or to mobile data if you're using WiFi.

You can try to check other apps such as Facebook, Twitter, or TikTok to see if they aren't working. Your internet connection might be the culprit if they are also having problems. But if they are all working fine, then most likely, your internet is not to blame.

Exit and relaunch the app

Another common fix people use whenever they're having problems with Instagram is to close the app, wait for about a minute, and then open it again. Believe it or not, something as simple as closing the app for a while can fix your Instagram app.

While it's not exactly known why this works, it's probably because exiting and relaunching the app technically refreshes it. So, I recommend that anyone try this whenever they're experiencing problems with the app.

Log in and out

If that still doesn't solve it, you can try logging in and out of the account. Again, this is another technique where we don't know exactly why it works, but it sometimes solves the problem.

To log out, simply head over to your Profile > Hamburger Icon at the top right corner > Settings > Log out.

Log in a minute later and see if everything works this time.

RESTART DEVICE

This method doesn't seem to make sense (like the previous two before), but some people apparently resolved this problem just by rebooting their devices. One reason to suspect why this works is that restarting effectively clears up temporary files and helps keep your device running smoothly. This includes apps like Instagram.

Pressing and holding the side button usually does the work of restarting the device for any mobile device. Then, a prompt will appear and ask if you want to turn off your phone (some devices have a "restart" button, so choose this instead). Select this, and then turn it on a minute later.

CLEAR CACHE AND DATA

Like all apps, Instagram temporarily stores data files on your phone to remember your preferences and login details. This is called the cache. While these are extremely useful to improve your Instagram experience, they can also interfere with the app's processes. It can cause lags or random glitches on the app, which can be quite frustrating.

Therefore, clearing the app's cache and data from time to time is recommended to avoid running into problems. Moreover, clearing the cache and data will help the app run more efficiently.

If you're using an android phone

Go to the phone's Settings > Apps > Search and tap Instagram on the list of apps > Storage > Clear Cache.

Clearing your cache won't usually have a major impact on the app, but it can help make it load faster.

However, there's also the "Clear Data" option on the Instagram app settings. As you might have guessed, this erases the data on the app. With this, you will also delete the passwords you've logged in to the app. Your followers, posts, and other things associated with your app (saved on Instagram's cloud storage) won't be affected, but you must sign in again and update the app to the latest version.

IF YOU'RE USING AN IPHONE

With an iOS device, there isn't a one-tap button that can clear cache and app data like the one on Android. The best thing you can do is to offload the app and reinstall it afterward.

To do that, go to your iPhone's Settings > General > iPhone Storage > Select Instagram on the list of apps > Offload App. After that, you can reinstall it again by going to the App Library or tapping the download symbol beside the Instagram app icon.

However, offloading apps is a feature only available to iOS 11 and up. If your iPhone has iOS 10 or below, then the only option you could do is to delete the app temporarily and reinstall it again. Keep in mind that all your data will be cleared, and you will have to sign in again.

Update the app or uninstall and reinstall it again

Apps are frequently updated to fix bugs and glitches in the previous versions. This is why keeping your Instagram app up to date is necessary to keep it running smoothly and efficiently.

To update your app:

Step 1: Go to the Google Play Store (if you're using Android) or the Apple App Store (if you're using an iOS device).

Step 2: Then, search for Instagram.

Step 3: If you see an update button below it, tap that.

However, sometimes updating the app doesn't fix the issue with Instagram, unfortunately. Another trick you can try is to temporarily uninstall and reinstall Instagram again. To uninstall the app

Note, though, that this will delete your app data, so save your credentials elsewhere to make signing into the app easier.

Update your device's OS

Installing updates for your Android or iOS device might also fix Instagram not working. Because the updates and fixes improve your device's overall performance, they can also help make Instagram work more efficiently.

Updating a device's OS can vary from one phone to another, but generally, you can find it in the Settings app.

Look for the Systems & updates tab for Android phones, then follow the on-screen instructions to install the latest version of your phone's OS.
For iOS devices, go to General > Software updates. Likewise, follow the instructions on the screen to get your iPhone's latest updates and security patches.

USE BROWSER

If you still have no luck making your Instagram app work, try logging in using a browser. On your phone, you can sign in to Instagram by going to your browser of preference (Google Chrome, Safari) and then to www.instagram.com.

However, be warned that you might be redirected instead to the app. So, in this case, open Instagram on Incognito or Private Mode instead.

Use a different device

If you're using your phone to access Instagram, switch to a desktop and log in to the website version instead. On the other hand, if you're using a desktop to browse Instagram, switch to your phone and log in to the app instead.

Another alternative you may want to try, if possible, is to use a different phone.

Disable antivirus or VPN service

Services like antivirus and VPNs help make your phone more secure and private. However, these can also cause issues like lags and glitches that may interfere with the Instagram app's performance.

Try to disable your antivirus or VPN service for a while to see if this lets you access Instagram. This is especially true for VPNs because it allows you to connect to worldwide servers that may cause your internet speed to slow down. Turning them off for a while might speed up not only Instagram but also the other apps you are using.

Set permissions for the app

Any app needs permission to do its job more effectively, and Instagram is no exception. However, no one will blame you if you disable some of the app's permissions, like phone, storage, and contacts, because allowing them all can also disrupt your experience with the app and personal privacy.

Then again, some permissions are needed to be turned on to avoid having trouble when using the app.

Check the Instagram app permissions. Disabling one of them could affect the performance of the app.

For example, if you refuse to allow Instagram to show notifications on your screen while it runs in the background, then you may not be able to know if there's a new like or comment on your post right away. Enabling it on the settings will fix Instagram notifications. This also goes for other permissions like storage and contacts.

Unfollow Instagram accounts

This is one of those unusual tricks that surprisingly works for some users. If your Instagram account is following too many people, you might encounter issues ranging from the inability to follow another to experiencing random bugs. According to several Instagram users, unfollowing many people helped fix the problem.

We're not sure why this works for some people, but it might be worth a try, especially if you're following too many random accounts that you don't remember why you followed them in the first place.

Clear up phone memory

Instagram can be a huge app and take a sizeable portion of your phone's memory. One of the possible reasons why you experience issues with the app is that your phone's memory might be a little full already.

Like many apps, Instagram needs extra space to store data. Having little space in your phone's memory might affect the app's performance. Therefore, if there's an unused app on your phone, deleting it might help fix Instagram not working.

Instagram is down

On rare occasions, the problem may have not been due to system errors or network problems. Sometimes, you can't access Instagram because the app isn't accessible itself.

Websites like DownDetector, Services Down, and Is It Down Right Now? are great places to check if Instagram is currently down. On these websites, users can report if they aren't able to access Instagram. It's common for websites like these to receive outage reports, but if the spike is higher than usual, there's likely a problem with Instagram.

On DownDetector, for example, if you see the red question mark status beside the graph, it's possible there's an incident with the website. Though, this doesn't necessarily equate to an outage.

From time to time, thousands of users can't access Instagram, which means there may be live outages in a specific area. Fortunately, these are commonly resolved by Instagram several hours later, and you should be able to log in to the app again.

It's worth noting that a global outage was reported in 2021, in which most of the internet couldn't log in to Instagram.

In this case, all you can do is wait for Instagram engineers to fix it. Meanwhile, you could check DownDetector or Instagram's official Twitter handle @instagram to wait for news about when it will return.

Report to Instagram

If, for example, you have had this problem for a long time now, and you have already done every possible solution you could do to fix Instagram not working, then it's time to send a report to Instagram itself.

Here are some ways you can do that:

If you can still log in to your Instagram account: Head over to your profile > Tap the hamburger icon > Select Settings on the menu > Choose Help > Tap Report a problem > On the pop-up menu, choose to Report a problem again. Write your report to Instagram, and you may even include screenshots if you have them.
Via Twitter. Tweet or DM Instagram on their Twitter page.
Contact Instagram directly. Try messaging them through this page, especially if your concern is an account-related one.
Send a message to their email or contact their number. You can also try contacting them via their email

[email protected]

or number +1 650-543-4800.

Unfortunately, there's no guarantee that you will receive a response from their customer support, mainly because Instagram has billions of users. It's worth trying, though, especially if your account has already been established that starting from scratch doesn't sound like a viable option. But the good news is, this is likely the worst-case scenario, so you don't need to worry about this.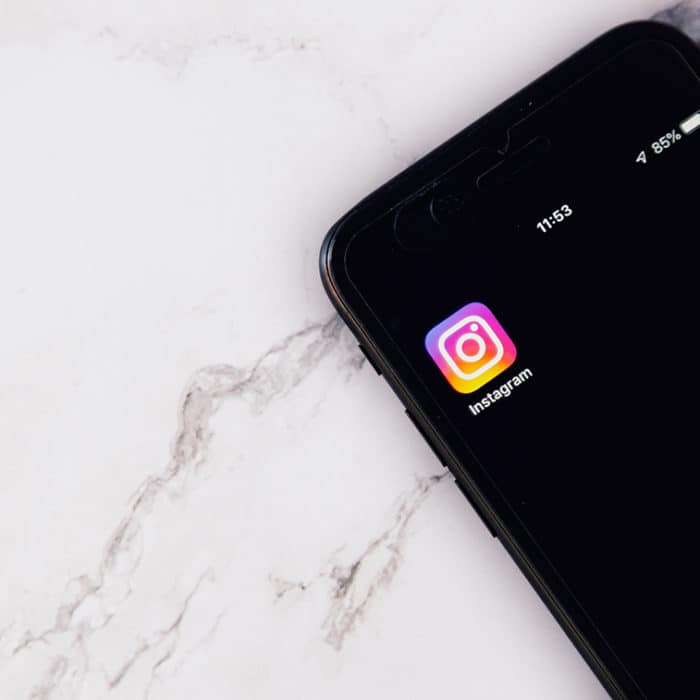 Best Troubleshooting Tips to Fix Instagram
Now that we've discussed all the possible fixes you can do to solve Instagram not working problem; I will share some tips that will hopefully help you avoid similar situations.
Keep your Instagram app up to date
Updating the Instagram app regularly will help you avoid errors and malfunctions. Developers continuously fix bugs and crashes that occurred in the previous versions of the app. Having the recent version installed will help you avoid running into malfunctions.
On the other hand, sometimes the new app updates also cause problems.
There may be bugs in the update file that the developers haven't noticed yet. If you have been having trouble using Instagram since the recent update, there may be problems with the new files.
You can temporarily solve this by installing an older version of Instagram and downloading an APK file from the previous update. Look for it on APK websites like APKPure and APKMirror. However, this solution is only doable for Android devices since APK files can't run on iOS.
Check other social media platforms for Instagram news
Whenever there's a problem–or even an outage, for that matter–with giant social media platforms like Instagram, you will probably know it right away on other websites like Twitter? Why? Of course, everyone would immediately start talking about it and if there really is a big issue with the platform, Instagram will announce it on its official Twitter page.
News travel much faster these days than it used to. So, while you are still wondering why there's no Instagram service, the others might already be talking about it. You can also try news websites, YouTube, or Google itself to see if it's currently down.
Save your Instagram credentials first before clearing the app
Whenever you're clearing data, make sure that you remember your passwords well. While you can always reset your password through your email, it's still better to have a copy of your credentials stored in your phone's notes (or a physical notebook) in case you forget them.
Free up some space
Apps can get laggy mainly because of ISP issues and low storage space. We've already discussed what you could do in case you have an internet connection problem, so here's another thing to keep in mind to help Instagram run more efficiently on your phone: free up your drive space whenever possible. Uninstall any apps that you don't frequently use to make room for the ones you do.
Also, try to avoid running multiple apps at the same time. This can congest the memory, which also causes lag and errors in turn. The fewer apps you have in the background, your phone will load faster. So, it's good to free up some space and keep the apps running in the background to a minimum.