This comprehensive guide will delve into the toxic threats on the platform and outline some techniques for better self-care as a social media user.
Key Takeaways:
Toxicity on Twitter is characterized by hate speech, bullying, harassment, and the spreading of false information.
Anonymity on Twitter can increase toxic behavior as users may feel freer to express harmful or offensive views without accountability for their actions.
Echo chambers created by algorithms that show similar content can lead to the exclusion of other viewpoints and encourage negative behaviors.
Lack of moderation due to the large user base makes it difficult for social media companies like Twitter to police their platforms against toxicity effectively.
Consequences include psychological, emotional, and social repercussions such as depression, anxiety, and alienation from peers/society.
Possible solutions include improved moderation tools; education campaigns about appropriate online etiquette; changes in algorithms & policies (e.g., blocking keywords).
Toxicity on Twitter is when people are mean or unkind to each other. It can be seen in hate speech, bullying, and harassment. People can be mean with their words or jokes directly targeting a person or group. To make matters worse, it is common for Twitter users to spread false information and gossip.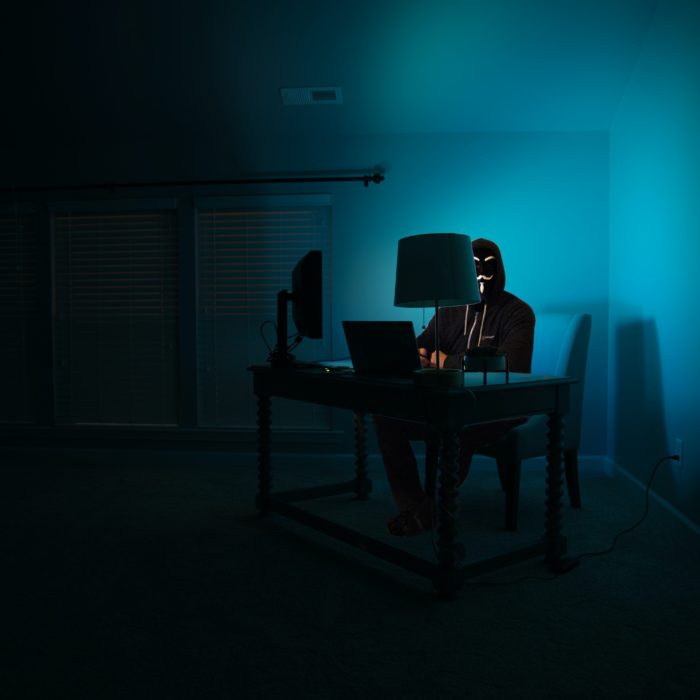 Factors That Make Twitch Toxic
Anonymity

Anonymity on Twitter can be both a blessing and a curse. On the one hand, it allows people to express themselves freely and without consequence.

However, it can also lead to an increase in toxic behavior as users may feel more able to express harmful or offensive views without the accountability of their real-life identities. This is especially concerning given that anyone can join Twitter anonymously and potentially target other users with malicious intentions.

The lack of accountability when using anonymous accounts on Twitter makes it difficult to properly identify who is responsible for such behavior, making it harder to take action against them.

This means that even if an individual is reported for engaging in abusive or inappropriate behavior, there's often no way to trace the account back to its owner – making it impossible for legal action to be taken against them. As such, these individuals are essentially given a "free pass" when engaging in toxic behavior on the platform.

This dynamic can create fear among users targeted by bullies, trolls, or other online aggression due to their perceived anonymity on the platform. By removing any form of personal accountability from the equation, this type of toxic environment encourages those who wish to engage in negative behaviors without consequence.

This results in many vulnerable users becoming increasingly cautious about expressing themselves openly and honestly on the platform out of fear of being targeted by abusers.

Furthermore, Twitter's anonymity has caused many users to become desensitized towards violent rhetoric and hate speech due to its pervasive nature on the platform, with these types of messages becoming normalized amongst many users exposed to them regularly through their feeds or timeline.

This perpetuates further instances of toxicity as more users become comfortable engaging in similar language/behaviors out of habit rather than conscious choice.

Ultimately, anonymous accounts on Twitter have created an environment where toxicity runs rampant – making it near impossible for social media platforms like Twitter to effectively police their user base and address issues related to toxic behavior head-on.

Fake News

Fake news is also a major contributing factor to toxicity on Twitter. Fake news, as defined by the Oxford Dictionary, is "false information or rumors disseminated under the guise of being authentic news."

This can range from fabricated stories that deceive readers into believing something false to viral hoaxes and conspiracy theories.

The prevalence of fake news on Twitter has caused users to become increasingly suspicious and distrustful of what they read online – leading many to express their opinions in increasingly aggressive and hostile ways toward those they disagree with or perceive as wrong.

This has created an environment where it's not uncommon for debates or discussions about certain topics to quickly devolve into loud arguments or even heated verbal abuse.

Fake news can also be very effective when the audience's limited concentration and preference for a short character count mean they don't do thorough research before voicing their opinion on the topic.

The spread of fake news has been linked to an increase in hate speech on Twitter – as those who wish to disseminate false information or rumors often do so by using inflammatory language and engaging in harassment campaigns against their targets.

This is particularly targeted at present political leaders. This can lead to fear and mistrust amongst users targeted by such behavior, making it even harder for them to feel safe and secure when using the platform.

Echo Chambers

Like many social media spaces, Twitter's algorithms show you content similar to your views. This means that you only see posts from the same people or places with the same opinion. This can lead to seeing bad things like hateful messages or extreme ideas. These messages can easily spread hate and create echo chambers.

An example of an echo chamber is the flat earth movement or groups that deny basic climate science. These groups gravitate towards online social media spaces with free speech and fewer restrictions surrounding social and political terms.

The echo chamber is when the same ideas or opinions are repeated in a group of people, leading to the exclusion of other viewpoints.

This encourages users only to accept their own views and not listen to different perspectives – which can quickly lead to an increase in toxicity on Twitter as people become increasingly closed-minded towards opposing opinions. This helps create hateful spaces that fail to cultivate constructive debate.

In time, it becomes harder for individuals who disagree with the majority opinion or view to effectively voice their dissent without being met with hostility or abuse from those within the echo chamber – making it difficult for them to find support amongst their peers for any non-conforming thoughts/views they may have. As such, echo chambers can be seen as contributing factors.

Hate Speeech

Hate speech on Twitter is any speech, conduct, writing, or expression that may incite violence or prejudicial action against or by a particular individual or group or because it disparages or intimidates an individual or group. It can take many forms, including but not limited to name-calling, slurs, or other derogatory language or behavior.

Hate speech can be dangerous because it can lead to real-world harm and violence against the targeted group. It can also contribute to a culture of intolerance and discrimination, making it more difficult for certain groups to participate fully in society.

Twitter has policies to address hate speech and may take action against accounts that engage in it, including permanently suspending accounts that violate its rules. However, enforcing these policies can be difficult, as determining what constitutes hate speech can be subjective and context-dependent.

Harassment

Harassment is an intentional act of hostile behavior that can have a significant emotional impact on its victims. On Twitter, this could take the form of repetitive offensive messages sent by one user to another or even coordinated attacks against individuals or groups based on their race, religion, gender identity, sexual orientation, etc.

Twitter has taken steps to tackle harassment with its Safety Council initiative. This includes introducing tools to help users identify and report online abuse and providing additional resources for those who are targeted. It also encourages everyone to use the platform responsibly and respect others.

Despite all these efforts, Twitter still has a long way to go in reducing harassment on its platform. Users need to be aware that even if they don't actively participate in such behavior, simply allowing it to continue can have serious consequences for those affected by it and the platform's overall reputation.

Lack of Moderation

Moderating content on a platform with millions of daily users can be quite challenging for social media companies like Twitter. With such a large community and an ever-growing influx of new content being uploaded to the platform, it can be difficult to monitor every post for potentially offensive, abusive, or violent language.

Moreover, many of these posts may not contain explicitly harmful language but could still be considered inappropriate depending on the context in which they are presented. Thus, this calls for the need for stringent moderation policies and guidelines that are regularly updated based on changes in societal norms and values. These policies must also be properly enforced to ensure any toxic behavior is effectively identified and removed from the platform.

However, this can be extremely challenging due to the sheer scale of content being uploaded daily on Twitter. For example, suppose a post contains offensive language misclassified by Twitter's automated moderation systems without human intervention.

In that case, it will likely go unnoticed until someone reports it manually – which may never happen in some cases. As such, this can lead to potential instances of toxicity slipping through the cracks and going unchecked – creating an environment where individuals feel comfortable engaging in negative behaviors without consequence.

Even if the correct measures are taken to identify and remove potentially offensive posts from Twitter, action cannot always be taken against those responsible due to their anonymity.

This means that in most cases, there is no way of enforcing any legal repercussions against them nor issuing effective warnings as there is no way to trace them back to their true identity – thus providing them with a "free pass" when engaging in toxic behavior online.
Consequences of Twitter Toxicity
The negative impact of toxicity on Twitter can have significant psychological, emotional, and social repercussions. On an individual level, engaging in or being subjected to toxic online behavior can damage one's mental health and sense of self-worth.
This is especially true if the targeted user is repeatedly targeted with hostile comments or messages over an extended period of time, as this can lead to feelings of depression and anxiety.
Additionally, being exposed to such negativity can cause a person to become reluctant to participate in debates or conversations online, leading them to withdraw from any meaningful dialogue that could help them grow and develop their social skills.
Suppresses Minority Groups
On a larger scale, toxicity on Twitter can also suppress the voices of minority groups or those who may disagree with the majority opinion by making it difficult for them to express their views without fear of abuse or harassment.
As such, it can limit the opportunity for diverse opinions and points of view to be heard – creating echo chambers where dissent is not tolerated, and complex issues are oversimplified into "us vs. them" arguments.
When this occurs, it can make it difficult for people from all walks of life to engage in productive conversations about important topics – resulting in fewer opportunities for meaningful dialogue, which is essential for promoting informed decision-making.
When individuals from marginalized communities experience abusive language or threats due to their beliefs or identities on Twitter, they often struggle with feeling like they do not belong within certain circles – leading to a sense that they are not valued nor respected by society.
This alienation can cause people to internalize these negative experiences, which leads them further away from any chance at connecting with others online in meaningful ways – thus depriving them of vital social support networks that could help them cope during difficult times.
Silences All Voices in a Hateful Space
Overall, toxicity on Twitter has far-reaching consequences that extend beyond just the targeted individuals – potentially impacting entire communities by silencing voices that may otherwise have been heard had it not been for its presence.
Unfortunately, until effective measures are taken towards moderating content more effectively on the platform and punishing those who engage in such behavior accordingly – its damaging effects will continue to be felt by many worldwide.
One potential solution for addressing the toxicity on Twitter is to improve the moderation tools available to users. This could include developing better algorithms and filters to more accurately detect and flag toxic behavior, such as hate speech or cyberbullying.
Additionally, companies could invest in automated systems designed to recognize abusive language and intervene in conversations before they become too heated. These measures could help ensure that users who break the rules of conduct are held accountable for their words and actions and prevent further escalation of any negative interactions.
Educational Campaigns
Another possible solution is to create education campaigns that teach people how to be more respectful of one another online.
Through such initiatives, social media companies could provide resources and information about the importance of civil discourse and how to engage in constructive conversations with others online – helping users develop a better understanding of appropriate online etiquette.
Additionally, having more specific guidelines regarding acceptable behavior on the platform would make it easier for people to understand what types of comments or actions are considered inappropriate or potentially harmful – allowing them to self-regulate their language accordingly.
Algorithmic Changes
Finally, changes to Twitter's algorithms and policies could also help reduce the amount of toxicity found on the site. For instance, allowing users to block certain keywords from appearing in their feeds would allow them greater control over what they see while browsing the platform – helping reduce any negative experiences they may have while using it.
Similarly, introducing stricter reporting mechanisms would make it easier for individuals who witness violations occurring within their networks or communities to alert moderators quickly so that swift action can be taken against perpetrators accordingly.
Overall, with a combination of improved moderation tools, education campaigns, and changes made to its algorithms and policies – Twitter can take steps towards becoming a safer space free from toxic behavior, which will ultimately benefit all its users as well as promote healthier dialogue amongst different groups of people worldwide.
Frequently Asked Questions
Why Should You Avoid Twitter?
Twitter can be a great place to stay informed and connected with others. However, it can also be a breeding ground for toxic behavior such as cyberbullying, hate speech, and harassment.
To maintain your safety and well-being on the platform, avoiding engaging in or exposing yourself to any of these behaviors while using Twitter is important.
Steps such as blocking trigger words from appearing in your feeds or flagging inappropriate comments can also help ensure that you don't come across anything harmful to yourself or those around you.
Why Are Twitter Users So Sensitive?
Given the nature of the platform, Twitter users are often exposed to a wide range of diverse opinions and perspectives. As such, it can be easy for disagreements or misunderstandings to arise, which could cause people to become overly sensitive or defensive about their views.
Additionally, with the lack of effective moderation tools available on the site – it is not uncommon for debates or conversations to quickly become heated and ultimately lead to more negative interactions between users.
To prevent issues like these from occurring, it is important for people to be mindful of the language they use and how it can affect others, as well as maintain a respectful and constructive dialogue with each other at all times.