What is YouTube Partner Program?
The YouTube Partner Program is one of the best ways to earn money on the platform. Under YPP, users will have greater access to YouTube resources. More importantly, though, once you're an approved YouTube Partner, you will receive share revenue of ads being posted in your content.
Monetizing their channel by joining the YPP is also the main method of earning money on YouTube.
Although there are other ways you can earn money on YouTube like Patreon donations and securing Paid Sponsorships, YPP might be the easiest route to go for. Now, I know what you're thinking: if joining the YouTube Partner Program is indeed easy, then you should be earning money now, right?
Well, YouTube Partner Program is so far one of the quickest (and surest) ways to start earning money on YouTube compared to other methods. It's easy to get started, and it doesn't require a lot of subscribers. Patreon donations will be more likely successful if you already have quite a loyal following on YouTube ready to support you financially. Meanwhile, you probably need to have a sizeable number of subscribers and views on YouTube for a brand to sponsor you.
With YouTube Partner Program, on the other hand, you have a higher chance of earning money even if your channel is in its early stages. As long as your YouTube channel meets the following requirements:
You live in a country where YPP is available
Your channel follows all the YouTube monetization policies
Your channel has no active Community Guidelines strikes
Have more than 1,000 subscribers
Have at least 4,000 hours of valid watch time
Have an AdSense account linked to your YouTube channel
You have turned on 2-step verification for your Google account
The latest addition to the list of requirements was issued last November 1, 2021. YouTube now requires all their creators to add a 2-step verification process in order to access YouTube Studio or YouTube Studio Content Manager.
Once you meet these requirements, YouTube will automatically put your channel under YouTube monetization review.
Why is Your YouTube Channel Under Monetization Review?
If your channel had already met the abovementioned requirements some time ago, and you haven't heard from YouTube yet, you might be wondering why you haven't been approved yet. There are several reasons why YouTube hasn't approved the monetization of your channel yet, such as its failure to meet the minimum requirements and delays on the part of the YouTube team.
I'll discuss one by one the possible reasons why your YouTube Channel is still under review.
You don't have at least 1,000 subscribers and 4,000 valid public watch hours
To be considered for YouTube monetization, your channel should have at least 1,000 subscribers and 4,000 valid public watch hours within the last year. To find out if your channel has met this threshold (or is close to achieving it), do the following:
Step 1

Go to YouTube, and sign in to your account, if you haven't already.

Step 2

Click the profile icon on the top right corner of the screen to open the menu. Select YouTube Studio.

Step 3

On the left side of the screen, scroll down and find the "Monetization" tab.

Step 4

You can now view all the details you needed to know if your channel is eligible for YouTube monetization. You can see how many subscribers and public watch hours you have and check if you have an active Community Guidelines strike. You will be eligible for YouTube monetization once you've hit all those marks and you don't have any strikes active as of the moment.
Your channel has an active Community Guidelines strike
Having no active strikes or violation is crucial for getting your channel monetized. Community Guidelines strikes happen when you violated a rule on the platform, whether it was intentional or by accident. If you have an active strike at the moment you reached the monetization threshold, your application might be put on hold.
This doesn't mean that you won't be able to join the YouTube Partner Program. This just means that you have to wait until the strike is removed from your channel. A strike usually remains for 90 days. Once the strike is lifted and you still meet all the other requirements, your channel will be reconsidered for YouTube monetization review.
Your channel has content that violates YouTube Partner Program Terms and Policies
In relation to the aforementioned one, your channel should have no content that violates YouTube rules, terms, and policies, especially the ones connected to monetization. This means you can't be monetized if your channel has the following:
Sensitive content
Scam, spam, and deceptive practices
Harmful or violent content
Misinformation
Illegal or regulated goods
Therefore, it's good to check if your videos contain any of those in them. Posting these kinds of videos violates YouTube Partner Program Policies, and your channel may not be approved for monetization.
Your channel isn't following Adsense Program Policies
In addition to having a Google AdSense account, your channel must have content that follows its program policies and YouTube's Terms of Service. To put it simply, your videos must be advertiser-friendly.
YouTube mainly relies on ads to earn revenue. It hosts ads on its platform by inserting them into content-generated videos, and eligible channels get their share. To have a greater chance of being monetized, make sure your videos aren't repetitious and reused.
One of the biggest reasons a YouTube channel is declined is that its videos are often too repetitive, their content is taken from other sources without adding anything of value, or have copyright concerns. Here are some tips to increase your chances of getting approved:
When making your own videos, make sure that you have all the licenses in place, including stock photos and audio.
Don't just get content from other sources and haphazardly compile them with little to no additional changes or without adding new value and meaning to it. Commentaries, reviews, alternate storylines, and other additions that transform the video are fine, as long as it meets YouTube's monetization policies.
Avoid posting repetitious content, for example, uploading the same song again and again with only the pitch and speed
Avoid producing content from the same, basic template. You can use the same intro and outro, as long as the main content of the video is different from the other ones you uploaded.
In other words, try to make your videos as original as possible, or at least you put an original spin to it.
There is a limited number of human reviewers
Despite having one of the most advanced algorithms on the internet, human reviewers are still employed by YouTube to check if a channel is eligible for monetization. AI may be helping them to identify which channels should be approved for monetization, but in the end, the decision of whether you get accepted or not is still up to them. Each channel is checked by human reviewers, or also known as YouTube policy specialists. If they see that your channel meets all the requirements and doesn't go against their policies, it will get monetized.
As such, policy specialists check all channels that meet the threshold of 1,000 subscribers and 4,000 hours of watch-time. Because there is a limited number of reviewers, backlogs can happen. Besides facing a high volume of channel monetization applications, other factors might come into play that causes delays on their part, such as system issues and shifting of resources.
Also, sometimes, reviewers may disagree on whether to approve your channel or not. In this case, they may review your channel multiple times until a decision is made.
Important Reminder: Never try to trick or game the system. Avoid engaging in things like "sub4sub" or "view4view" with other channels.
YouTube is a powerful search engine. It can detect if you're engaging in these kinds of practices, which can hurt your application. You can produce valuable and hit content without resorting to accumulating views and subscribers inauthentic ways.
As you continue to make videos, you learn and improve along the way. Viewers and subscribers will come, so have faith in your capabilities and creativity.
What Happens When YouTube Is Reviewing Your Channel?
As I have mentioned, YouTube's team of policy specialists will review your channel to see if it's fit for monetization. When reviewing your channel, there are specific things they will look for, including your newest and most viewed videos, your channel's main theme, and metadata. Of course, they will check if your video meets YouTube monetization policies.
How Long Does the Review Process Take?
YouTube will generally get back to you with a decision after 30 days.
Sometimes, because of the backlog or other reasons, the review process may take longer than that. Other creators have also reported a shorter waiting period. As a rule of thumb, though, you will usually have to wait for more than a month to know if your channel has been approved or denied.
Can You Speed Up the Review Process?
According to YouTube, there is no way you can't speed up the review process. However, if you feel it's taking too long and you've been waiting for a couple of months now, you can send them feedback. Go to YouTube Creator Studio to send them a message, but don't spam.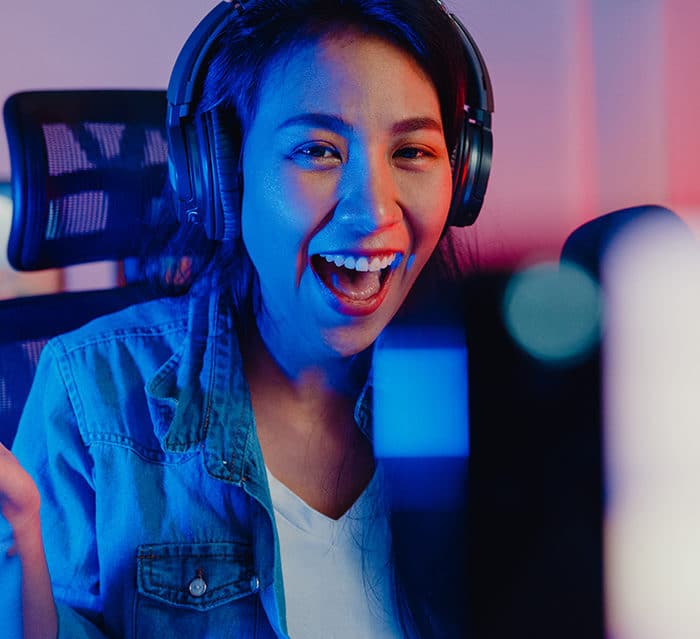 What To Do While Your YouTube Channel is Under Review
It makes anyone anxious to wait for the results of the review, and that's understandable. However, while you're waiting to hear back from YouTube, there are a few things you can do.
Consider other monetization options

YouTube Partner Program is the stepping stone for many creators to earn on YouTube, but it doesn't stop there. Aside from earning revenue through your Google AdSense Account, you can earn money uploading videos through other means. In fact, these ones may even bring you greater revenue. Here are some ideas:

Start a Patreon creator page. If you have loyal supporters already, you might be surprised by how willing they will go to lengths to help you. This can include paying a monthly subscription fee (through Patreon or other crowdfunding sites) in exchange for exclusive perks.
Sell merch. Consider selling goods you know your followers will love. You can set up a poll to find out if they're willing to buy merch from you. Examples of merch you can sell are t-shirts, tumblers, and mini books.
Promote brands and products in your videos. Although this might not be for everyone (especially those who are just starting off), this is one of the best ways to earn money on YouTube. If you have quite an influence already, brands and companies might offer you things like paid sponsorships and product features. But hey, it doesn't mean that beginners don't have a chance at securing sponsors. However, you may have to work a little bit harder such as communicating to brands on their social media accounts and pitching yourself. Even if you have a small following yet, if brands like you or see your potential, they might consider you. If not now, maybe in the future.

Upload more videos and step up your game

Continue producing high-quality videos for your audience. Learn new tricks on things to improve your audience engagement and content. Optimize your videos for SEO, study your channel's analytics in the Creator Studio, and find ways to produce better videos. Keep working to make original content for your channel. Engage and communicate with your audience. Most importantly, stay active on your channel, and don't let the frustration of waiting for the results keep you from doing what you love.