However, you might ask: Where can I find it on the Instagram app? Is it even available on the desktop version, which I can visit whenever I take a quick break from work and browse Instagram from my computer?
You don't have to go all over the Instagram app to watch a person's stories. In this article, I'll be showing a quick tutorial on how to view them, send reactions, and much more. So, keep reading!
How to Find Stories to Watch on Instagram
Stories can be viewed whether you're using the mobile app or the browser version of Instagram.
You will know if a person has uploaded a recent IG story if you see a multi-colored circle around their profile icon. If you can't see any, it's either you may have viewed it accidentally or they haven't posted a story.
Here's how you can check it:
Instagram App
On the Instagram app, there are two ways to find people's stories: on the top of your feed or on that person's profile page.
Method #1
STEP 1

Launch the app and log in to your Instagram account.

step 2

Upon opening the app, you will be redirected to the homepage, where you can see the Instagram feed. At the top of the screen, you can see stories of people you follow.

step 3

Tap the profile picture of the person whose Instagram story you want to view.
Method #2
If you want to view the Instagram story of a specific person, whether you follow them or not, you can head over to their profile page to do so. Here's how:
step 1

Launch Instagram on your mobile device. Make sure you've logged in to your Instagram account.

step 2

Go to the profile page of the person whose Instagram story you want to view. You can either search for them in the followers/following list or, better yet, use the search feature to find them right away. The search button can be found next to the homepage icon, and it has a magnifying glass symbol.

step 3

Simply tap on their profile picture. You can now view the photo or video they've uploaded on their Instagram stories.
Desktop Version
Viewing stories on Instagram's desktop version is also pretty straightforward. All you have to do is the following:
STEP 1

Open Instagram on the browser of your choice.

STEP 2

Log in to your account.

STEP 3

On the homepage, you can find Instagram stories just right above the feed. Click on the profile icons to start watching.
How to View Instagram Stories
If you're familiar with Facebook stories, then you will probably know how to navigate between Instagram stories. Since both of them belong to the same parent company, Meta, it's not a surprise if they work in a similar way.
But, if you need a guide on how to move through IG stories, not to worry. This section will cover all of that, plus other useful Instagram tips to make your viewing experience better.
How to forward through instagram stories
Users may upload more than one Instagram story per day. To tell if a user posted multiple stories, look at the top of the screen. If there are several thin white bars, then they have more than one Instagram story. The bars indicate the number of this person's stories.
You can view all of them as they roll through your screen. But if you want, you can also fast-forward watching them by lightly tapping on the right side of the screen.
However, if you don't want to see any more of that person's story, you can easily skip them by doing a long swipe from right to left.
How to Replay Instagram Stories
If you want to view the Instagram story or go back to the previous photo or video, just do the exact opposite.
Lightly tap on the left-hand side of the screen to go back.
If you want to go to previous users' stories, do a long swipe from left to right.
How to Pause an Instagram Story
Instagram stories play automatically like a slideshow. If you want to pause a certain user's story for a while, just tap and hold (long-press) the screen for as long as you need.
How to React to an Instagram Story
Reacting to Instagram stories differs from how it's usually done on a photo or video you see on the feed. Instead of leaving a like behind, you are going to send an emoji to the creator via direct message.
To send a reaction to someone's Instagram story:
STEP 1

Swipe the screen from the bottom up.

STEP 2

Choose an emoji you want to send.

Alternatively, you can also type out a custom message or send a GIF.
How to View Your Past Instagram Stories
As I'm sure you know, Instagram stories expire 24 hours after it was posted. But is there a way to view them past the time limit?
There's a way to view expired Instagram stories: the Stories Archive. On the Stories Archive, you can see all the past Instagram stories you've shared. Other than viewing them, you can also choose to share them again or delete them once and for all. You can even download them to your camera roll if you'd like.
Here's how to access your Stories Archive:
STEP 1

Open Instagram on your mobile device, preferably on the app itself. Log in to your account if you haven't already done so.

STEP 2

Go to your profile page.

STEP 3

Tap the hamburger icon in the upper right corner.

STEP 4

Choose "Your activity".

STEP 5

Scroll down to find the "Archived" option.

STEP 6

Make sure that the selection on the drop-down menu at the top is set to "Stories archive".

Now, you can view all your past stories on Instagram.

By selecting any photo or video on the grid list, you have the option to delete, share as a post, send to other users, add paid partnerships (if applicable), or download them. Just tap the three dots icon on the bottom right corner to access this menu.
Can You View Someone's Instagram Story After They Expired?
While you can view your past Instagram stories, you won't be able to see other people's stories once the 24-hour limit is over. The Stories Archive is only accessible by the account owner itself. Nobody else will be able to view them unless they choose to share or send the story to others.
Here's where you may have a slim chance of viewing past Instagram stories: if the content creator had uploaded them to their Story Highlights.
Story Highlights are a selection of Instagram stories that the uploader saved so others will be able to see them after 24 hours. These are permanent additions to your profile, but you can choose to remove them.
To see another person's Story Highlights, simply go to their profile and tap the categorized photos or videos in circles, just below the following button.
However, if the content creator hasn't uploaded it to their Story Highlights or reposted them, then there's no way to view their past Instagram stories.
Can I Watch Instagram Stories Anonymously?
Other people will know if you've seen their stories. Likewise, you will also know if others have viewed yours. But is there a way to view someone's story without them knowing?
I'll give it to you straight: Instagram will always record your view, regardless of how many times you've seen their stories or if you intended to click it in the first place. The only way that you could get out of this is to do some workarounds, which are the following:
Remember the "long swipe" thing we talked about when forwarding or replaying stories? You can use that to "peek" the next story without fully viewing it, but be careful not to fully swipe, or else your view will be recorded.
Use third-party tools to anonymously view stories, posts, and even highlights. By simply Googling "Anonymous viewer for Instagram stories", a lot of results will come up. These websites can help you view stories anonymously without logging in to your account. I've tried a few of these tools, but so far the only website that works smoothly based on my experience is InstaStories.watch. Just enter the username of the person on Instagram whose story you want to view on the search bar. That's it!
So, to answer the question in this section, yes, you can view Instagram stories anonymously with the help of third-party tools and websites.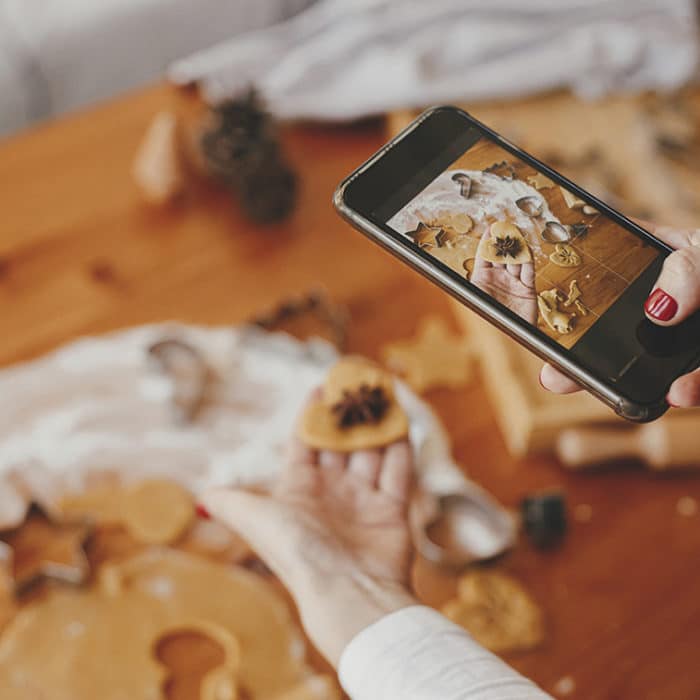 Limitations for Instagram Stories
To get the most out of Instagram stories, you need to upload a photo or video that meets their requirements. Here's a quick rundown of your photo or video's format:
Photo
Dimensions: 1,080 x 1,920 px, with minimum width of 500 px
Ratio: 9:16
Size: 30 MB
Type: PNG, JPG
Video
Dimensions: 1,080 x 1,920 px, with minimum width of 500 px
Length: 15 seconds (longer videos should be trimmed to 15 seconds each)
Size: 4 GB
Type: MP4, MOV, GIF
You can still upload photos or videos that don't meet the dimension requirements of Instagram. However, Instagram will crop them to fit or zoom in, which may result in poor-quality images or videos. The best way to prevent that is to resize them beforehand on the editor or even on third-party tools and apps.