Instagram Stories, Reels, Facebook, and other Instagram-related content have become indispensable in users' daily lives, and it's always 'Gram' time to share your thoughts. This is a feature that enables you to see what other people are up to by watching, Insta-stalking, or viewing Instagram stories in the mobile device app or website.
How to Find Stories to Watch on Instagram
You may start viewing stories of people's Instagram accounts you follow published in the last 24 hours. However, it is only visible for 24 hours after it is published.
Instagram stories can also be found in the top left corner of a user's profile page. The person's profile picture has a rainbow ring around it if they have an active story.
If the person's Instagram account isn't private, you don't need to follow them to view their stories. When you tap the profile picture, the story expands to full screen for you to view. The stories page closes after that person's stories expire, and you're taken back to their profile page.
You must access the stories from the top of your Home feed if you want to view Instagram stories continuously from individuals' accounts you follow. Instagram will always direct you to that person's account story that you haven't seen yet.
If you watched two of someone's five stories, Instagram would play the third story in the sequence when you returned within the 24-hour window of the post. White dashes at the top of each person's account represent the number of user stories that day.
Until you hit the X to exit on your iPhone device or swipe down using your Android device from Instagram Stories, it will play through each individual's complete sequence and then move on to the next person you're following who has a current story.
How to Forward Through Instagram Stories
With so many Instagram stories to choose from, there may be a few from a certain person's account that you don't want to see. Fortunately, skipping between individual stories or a complete story sequence from one user is simple.
Step 1

Simply tap on the right side of the app's screen to advance through one story in a person's whole story sequence unless it's their one or only story, in which case you'll be taken to the next account story.

Step 2

To view someone's Instagram story, swipe left from the right side of the screen. You'll move on to the next person's account after skipping that person's entire set of stories.
You can go to someone's Instagram account profile and watch their Instagram story directly, or you can browse through the profile circles at the top of your Home page to find the person whose story you want to watch. To see that account's stories, tap their circle.
How to Replay Instagram Stories
If you've already viewed Instagram stories from a particular person and wish to revisit them once more you just need to:
Step 1

Swipe left on the screen until you find the story you're looking for.

Step 2

To return to another Instagram account stories sequence, swipe right from the left side of the screen until you reach that account's stories.

Step 3

If you're looking for someone's Instagram stories, it's quicker to go straight to their profile to watch it or scroll through the circles at the top of your Home page to find that person, similar to forwarding.

Step 4

To return to your Home screen, swipe down (Android) or tap the X (iPhone) in the upper right corner of the screen.
How to React to an Instagram Story
Stories receive fewer reactions than posts in the standard Instagram feed. You can't "like" a story; instead, you can send a direct message or reply with a photo or video.
Follow these procedures to send a direct message in response to a story:
Step 1

Tap the Send Message box at the bottom of the app's screen. Emojis (quick reactions) and a keyboard will appear.

Step 2

You can type a message or tap one of the Quick Reactions emojis above the keyboard.

Step 3

Tap Send after you're finished with your message.
Follow these steps to send a photo or video message in response to a story:
Step 1

Tap the camera icon on the lower-left side of the app's screen. The photo/video panel displays all of the options for text, emojis, GIFs, and other effects.

Step 2

Tap the white circle to take a photo. Tap and hold the white button for 15 seconds to record a video. By touching the circular arrows at the bottom right, you may switch the camera to selfie mode.

Step 3

You can add any text, emojis, or GIFs you like to your photo or video.

Step 4

Allow the user to View Once or Allow Replay using the slider at the bottom of the screen.

Step 5

To send a message, tap the profile picture above Send.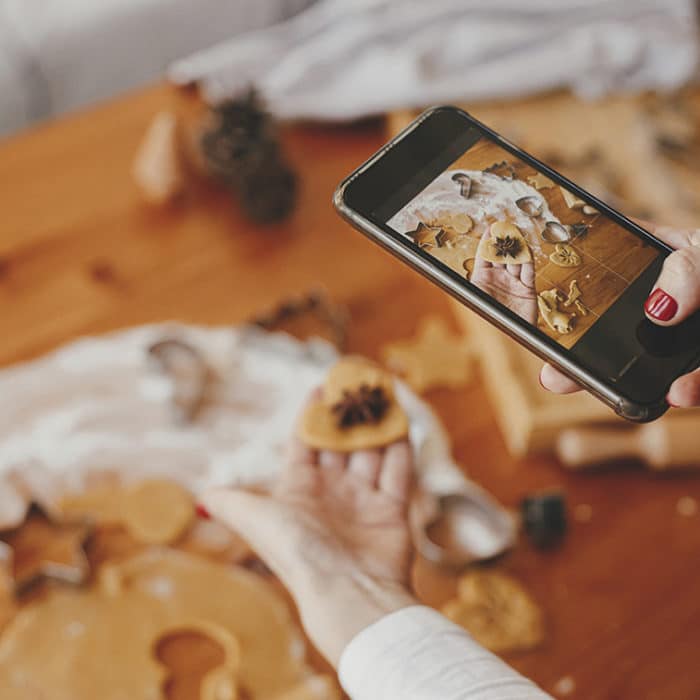 Instagram Story Limitations
If you've watched a few Instagram stories, you've noticed that they're all in vertical or portrait format, and videos are in short sequences. The exact criteria for your Instagram images, videos, and graphics in stories are listed below.
Limitations on Upload Criteria
The following formats are recommended for all photos, graphics, and videos:
Image ratio: 4:5 (vertical only) or 9:16 pictures
Minimum image size: 600 × 1,067 pixels
Maximum image size: 1,080 × 1,920 pixels
File type: JPG or PNG for photos/graphics or MP4 or MOV for videos
File size max: 30MB for photos, 4GB for videos
Limitations for Instagram Stories Playing- Time
You can only record or upload in 15-second increments right now. If you're filming within the app, the camera will stop recording after 15 seconds, and longer recordings won't load from your camera if they're longer than 15 seconds. This can be not easy if you're trying to explain something or convey a story.
Various apps can assist you if you need to record for more extended periods. CutStory, Continual, StoryCutter, or Stereo are among the options. They all function in the same way, allowing you to shoot a single lengthier video on your phone outside of Instagram and then break it into 15-second parts that are saved to your camera roll and uploaded one at a time. Compared to filming stories within the Instagram app, the apps make the transition between them more seamless.